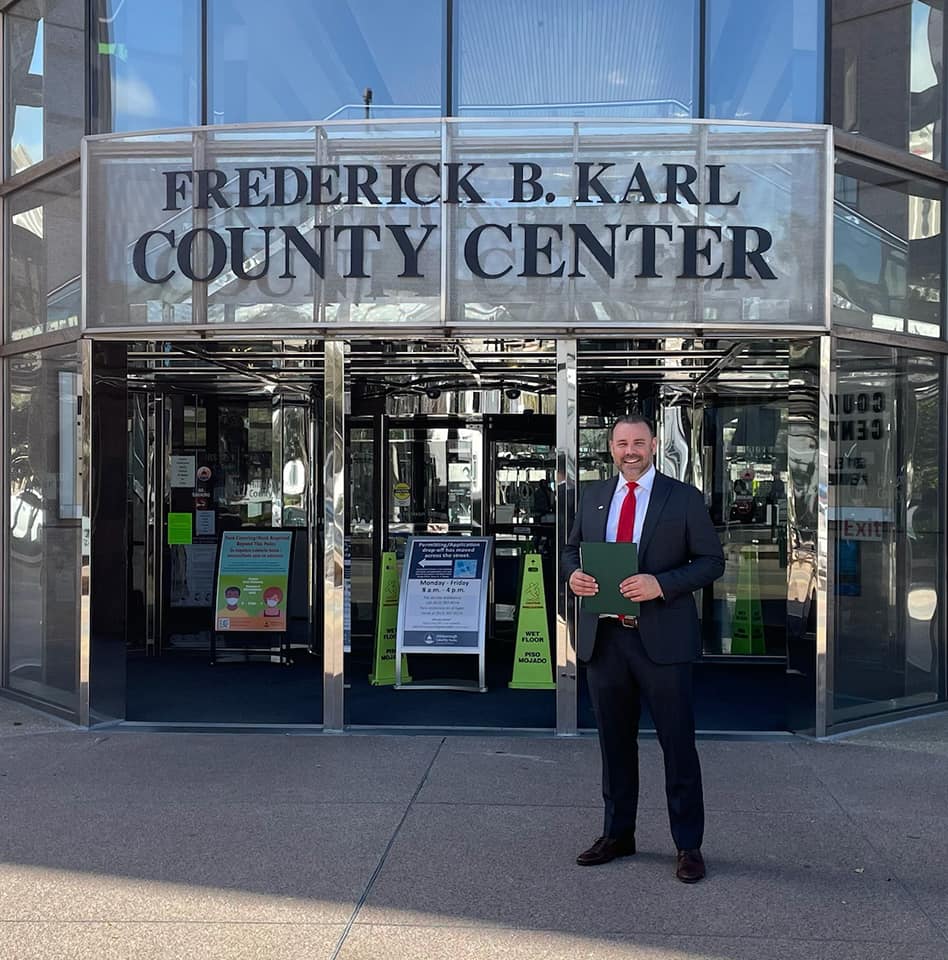 The district is the last to maintain a Republican majority among registered voters.
Michael Owen is taking another stab at elected office, he announced Monday. Owen filed to run for the Hillsborough County Commission District 4 seat in 2022.
Commissioner Stacy White currently holds the seat but is leaving office because of term limits.
"I did not make this decision lightly. I am passionate about serving our community. I would certainly (appreciate) your prayers and support as we embark on this journey together," Owen wrote in a Facebook announcement.
Owen, a Republican, will run in the board's most reliably conservative district. Republicans have a nearly 10,000 voter advantage in the district with 97,318 registered voters to Democrats' 88,075, according to the most recent data from the Hillsborough County Supervisor of Elections office. It's the only single-member district that still has a Republican voter registration advantage.
The race will be key for Republicans as their influence on the board has withered over the years. In 2020, Republicans lost another seat on the board, growing Democrats' majority from 4-3 to 5-2.
The only other Republican on the board besides White is Ken Hagan in District 2. He will be up for reelection to that district in 2022. Democrats could wage a competitive battle — they have a more than 5,000 voter advantage — but unseating a longtime incumbent would be a challenge.
Owen most recently ran for the Florida House in HD 59 where he lost to Democrat Andrew Learned.
Owen is so far the only Republican registered in the race. Democrat Sheri Lynn Canley, is also filed to run. Neither candidate has posted their first campaign finance report. Canley, however, has a GoFundMe account seeking donations for her campaign.
That page shows $726 raised so far from 12 donors since it was launched on Feb. 14. The fundraising mechanism is likely a violation of campaign finance rules as a violation of using a conduit for fundraising. Typically candidates use platforms like ActBlue. The account also includes an anonymous $25 contribution, which is allowed, but cannot be spent.
All February campaign finance activity must be reported by March 10.
Because Owen filed in March, he won't file his first report until April 12.
District 4 includes parts of eastern Hillsborough County including Brandon and Riverview.