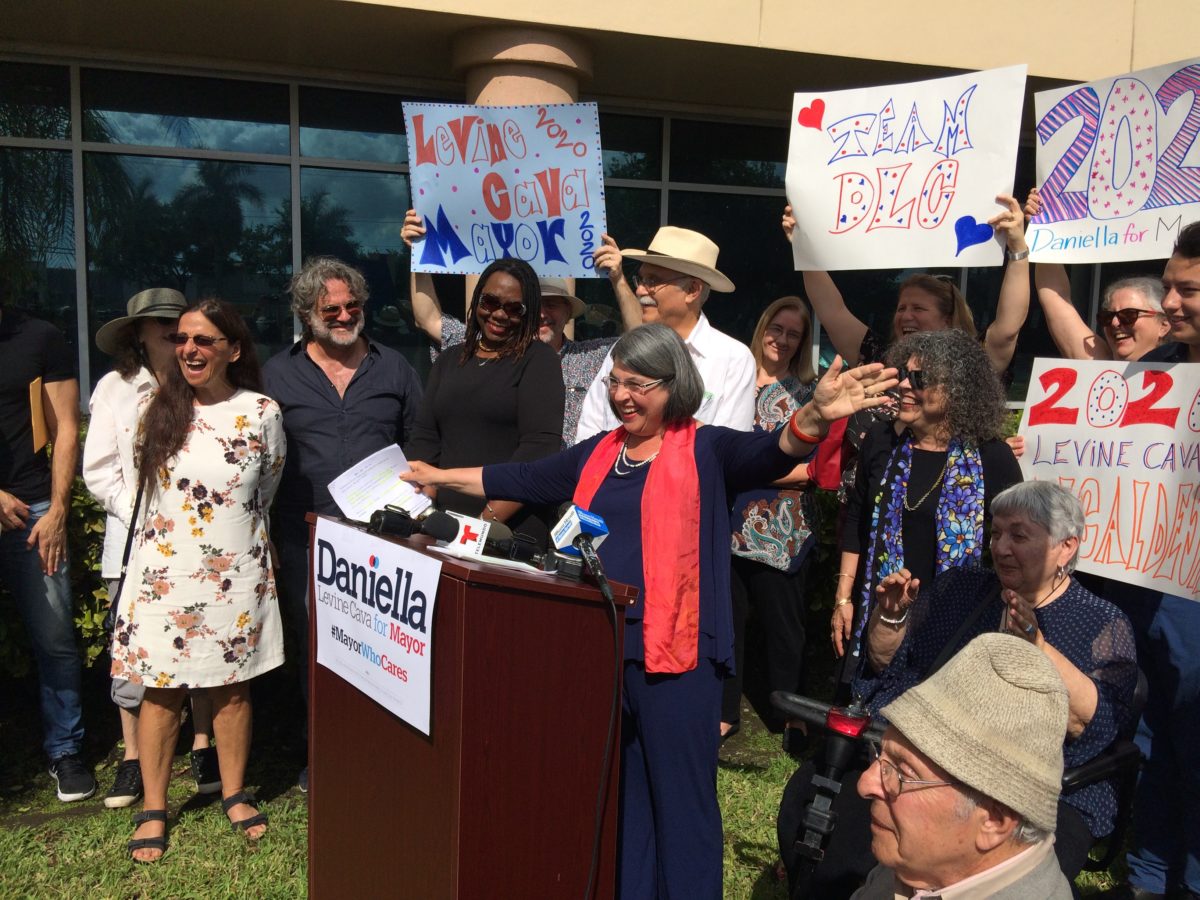 Levine Cava moved from the County Commission to the Mayor's office after a win on Nov. 3.
Miami-Dade County Mayor Daniella Levine Cava is touting her efforts during her first 100 days in office in a newly-released video.
That video features a collage of clips from local news coverage of her administration. Levine Cava highlighted actions on the COVID-19 pandemic, equality issues and the environment.
On COVID-19, the Mayor highlighted her emergency order requiring vaccine distribution sites to report daily progress updates. Levine Cava said the initiative is aimed at ensuring the county's communities are receiving an equal distribution of shots.
"This order is meant to ensure that no community is left behind," the Mayor said in late January.
The county also put forward a relief program for landlords and tenants affected by the eviction freeze and overall economic slowdown. That plan would provide rent relief for landlords dating back to March 2020, when the pandemic first gripped the nation. Separately, the county also approved additional rent relief for tenants unable to pay.
County officials hammered out those initiatives, though Levine Cava supported them.
Levine Cava's administration also announced a new Office of Equity and Inclusion, aimed using county statistics to identify racial disparities and reduce them. The office would explore government employment data, county contracting breakdowns and other areas.
It hasn't been all smooth sailing on the issue of race for the Mayor, however. The NAACP criticized Levine Cava's hire of former Miami Beach City Manager Jimmy Morales. The Mayor brought in Morales to serve as the county's Chief Operations Officer. But the NAACP and other activists criticized Morales' Miami Beach tenure, pointing to unresolved racial issues within the city's police department and local government.
Ultimately, the NAACP reversed calls to reconsider the hiring. The group did promise to review Morales' tenure early on to ensure their concerns were addressed.
On the environment, Levine Cava struck a deal with cruise ships to pull power from PortMiami, rather than continuing to run their engines while docked. That program is designed to cut down on harmful emissions.
"The past few months have marked a new day for the cause of equity and inclusion in Miami-Dade, Washington, and around the country," Levine Cava said in a Monday statement, just days after passing that 100-day mark.
"This Women's History Month, I'm hopeful about all we can accomplish and more committed than ever to building a future on the principles of equality and justice."