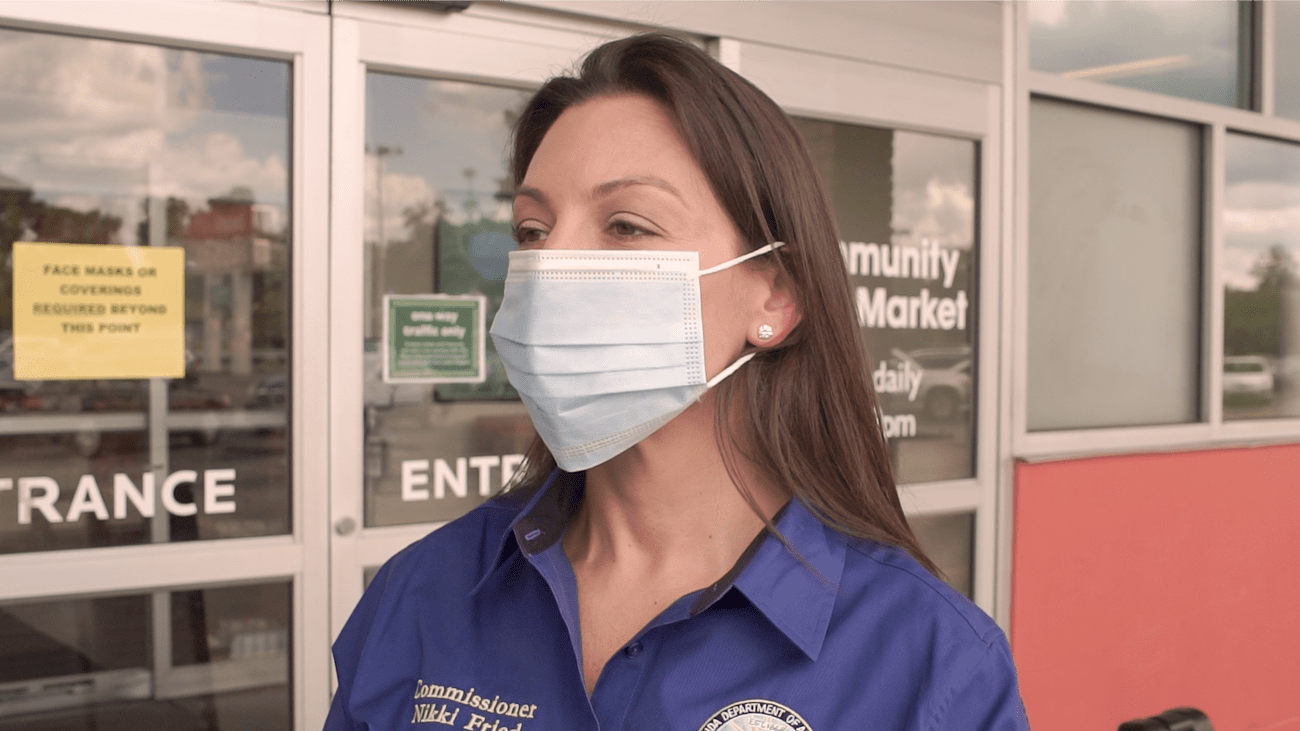 'This would be a huge hit to the industry and the patients.'
Florida's Commissioner of Agriculture and Consumer Services blasted a Republican bill to cap the THC content in medical cannabis.
Commissioner Nikki Fried, a first-term Democrat, inveighed against a measure filed last week in the House by Rep. Spencer Roach that would cap flower at 10% THC, edibles at 15%, and concentrates at 60%.
"This would be a huge hit to the industry and the patients," Fried told reporters Tuesday in Tallahassee.
Roach was appointed to a statewide drug policy group by House Speaker Chris Sprowls, an indication that the House is ready to pass THC caps yet again, as it has before.
Fried, a proponent of medical cannabis and a potential 2022 challenger to Gov. Ron DeSantis, whose position on caps is unknown, pointed out that "71% of Floridians voted for medical marijuana in the Florida Constitution."
Fried said that people should be "very worried" about the THC caps, noting that the leadership in the House and Senate are entertaining arguments.
The "tax" affects the industry as well.
"These providers are going to have to destroy plants, are going to have to regrow genetics that don't exist now in the state of Florida. It will set the program back years," Fried said. "People should be angry, should be frustrated."
Fried said the "bill not only makes it harder for the patient to have access," it "creates a tax on medical patients."
Joining Fried in objection to caps are some of the state's medical cannabis companies, including Trulieve.
"Forcing a limit on potency available in the medications patients rely on would not only set the medical market back years, it would force patients to buy more and spend more to achieve the same amount of relief available now," the company asserted in an email urging people to sign a Florida for Care petition opposing the caps.
These caps have been considered before, but movement this year is earlier than previous, and stumbling blocks that once existed in the Senate may not be so formidable in 2021.
Speaker Sprowls, regarding the caps proposal, said Tuesday that's a "conversation we deserve to have."
"The advertisement does not always match the reality of what's in there," Sprowls said, calling the medical marijuana program a "political creation" and saying that legislators had an obligation to "verify it" and "see if that makes sense."