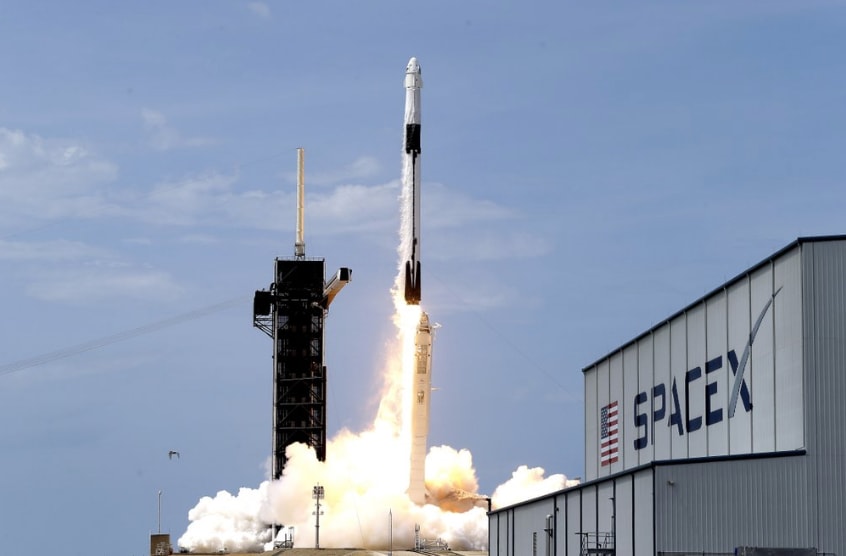 Bill assures rocket companies' right to recover parts.
A House panel said "go for launch" Wednesday to Tyler Sirois' bill requiring people to turn in space ship parts if they find them.
The Criminal Justice & Public Safety Subcommittee approved substitute House Bill 221 by a 16-0 vote Wednesday.
With a growing number of commercial rocket companies launching from Florida and seeking to recover and sometimes reuse parts jettisoned during the flight, the bill addresses the increasing prospect of parts being found by ordinary people or by scavengers.
The bill would require people to report such findings to law enforcement and turn over the parts to owners of the rocket.
Keeping the parts, or trying to sell them, would be illegally, potentially felony grand theft.
"As Florida continues to lead the nation in commercial aerospace, our laws need to evolve to meet the growing and unique demands of the industry," said Sirois, a Merritt Island Republican. "The recovery of space flight debris is an increasingly common issue in Florida. This debris is analyzed once collected to assess vehicle safety and performance."
The bill explicitly says that the components remain the property of the company following launch and reentry. The bill requires people who find an item "reasonably identifiable as a space vehicle asset" to report its location to law enforcement, and to allow the company to enter private property to recover the item.
The bill covers both items intentionally jettisoned or returned to earth, such as stages, hatches, and parachutes, and pieces that might come down during a disaster, such as happened with the Space Shuttle Challenger off the Florida coast in 1986 and Space Shuttle Columbia over Texas and Louisiana in 2003.
Jeffrey Sharkey, representing SpaceX, Cape Canaveral's busiest rocket-launching company and an industry leader in recycling just about everything, pressed the notion that companies' intellectual property rights are at stake.
"I can't tell you how important this is for companies like SpaceX that have come to Florida and really grown the entire infrastructure around the Cape, and really returned commercial space flight to the United States," Sharkey said.
The next stop for HB 221 is the House Tourism, Infrastructure & Energy Subcommittee.
The Senate companion, Senate Bill 936, was unanimously approved Tuesday by the Senate Committee on Military and Veterans Affairs, Space, and Domestic Security. That bill will next appear in the Senate Criminal Justice Committee.