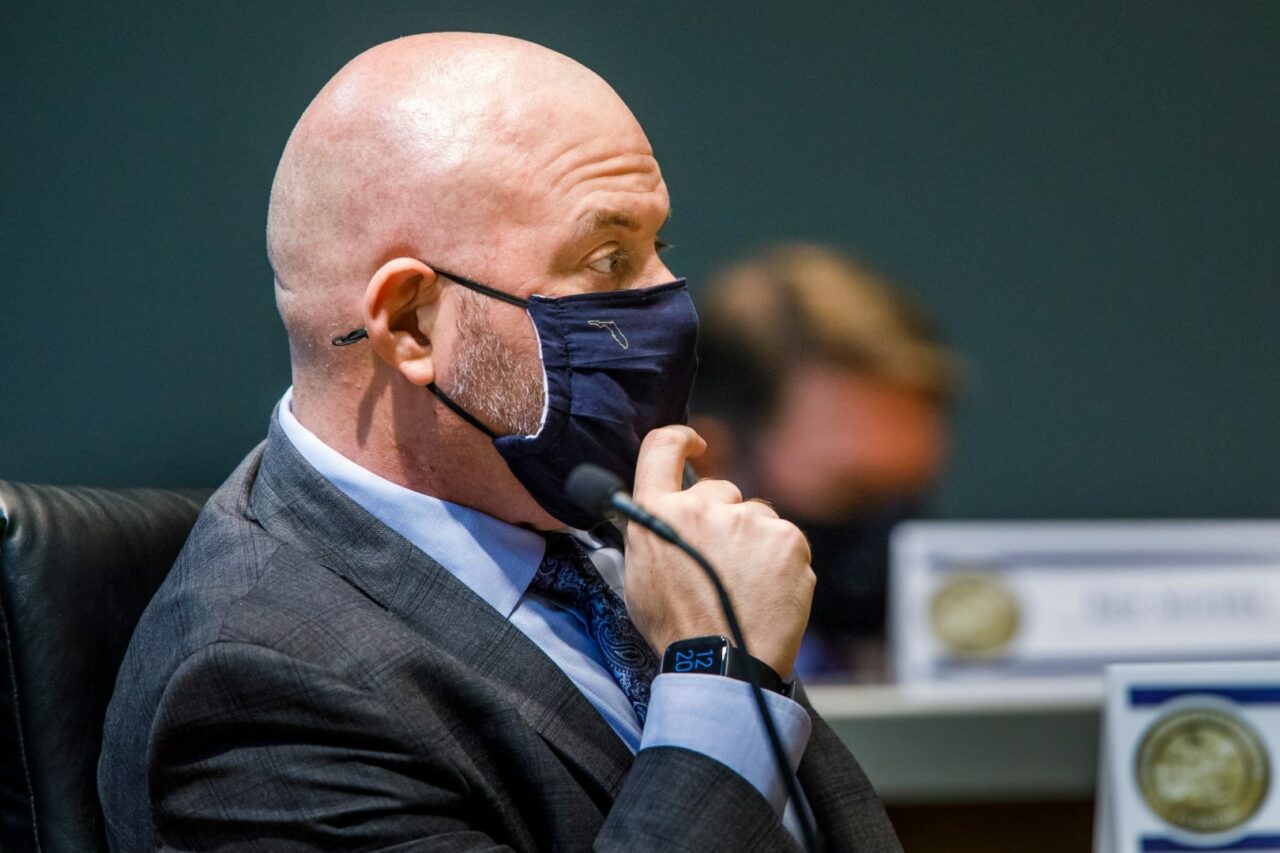 Both Republicans and Democrats have criticized the bill's current language.
A bill to protect users' speech on social media platforms, proposed in part because of conservative censorship on prominent platforms like Twitter and Facebook, is on to its final House committee stop.
The legislation (HB 7013) would require social media companies to publish and evenly apply their standards for censoring, deplatforming and shadow banning users. It would also prevent platforms from removing political candidates and news outlets.
The bill's proponents say it protects users' rights to free speech, but opponents argue it forces private companies to accept speech they consider unsuitable for their site.
Bill sponsor Rep. Blaise Ingoglia, a Springhill Republican, told the House Appropriations Committee that addressing social media transparency is vitally important for the "modern, heavily tech-dependent" world.
The committee voted 19-8 to advance the proposal with Democratic Reps. James Bush and Anika Omphroy joining the majority and Rep. Rene Plasencia breaking ranks from Republicans. Both Omphroy and Plasencia bucked their parties during the bill's initial hearing in the Commerce Committee.
Section 230 of the Federal Communications Decency Act allows social media companies to restrict content that is "obscene, lewd, lascivious, filthy, excessively violent, harassing, or otherwise objectionable." Violent content is often clear cut, but "otherwise objectionable" is subjective and has given Big Tech significant power to moderate content, often unequally, conservatives say.
Republicans and Democrats alike expressed their desire for Washington to revisit Section 230, but change looks unlikely.
"There are things that Congress has not been able to do, won't do, refuses to do, that I think that we should do for Floridians because they are the ones that are actually getting hurt, and our job is to protect Floridians," Ingoglia said.
Gov. Ron DeSantis, who is pushing for these and other regulations on Big Tech companies, railed against social media's political manipulation last month when he announced the legislation as a priority.
The provisions to protect candidates were in part inspired by when social media companies removed then-President Donald Trump and other conservatives from their platforms after the U.S. Capitol riot and when Big Tech suppressed the New York Post's reporting about Hunter Biden that mainstream media questioned. The latter has drawn the Governor's ire during multiple public appearances.
Although he ultimately voted with his party in favor of the bill, Brevard County Republican Rep. Randy Fine expressed his concerns over indiscriminate freedoms for candidates to post online. He shared his plight of dealing with hateful comments last year from a challenger, referring to Marcie Adkins.
"I had a candidate who was running against me who said Jews don't believe in God and, as a Jew, I should be exterminated," Fine said. "Facebook didn't ban her because she didn't write something as egregious as being angry about a state legislature changing election law."
Similar concerns led Plasencia, who denounced Trump after the Capitol riot, to vote against the proposal earlier this month.
Despite supporting a change to Section 230 and anti-trust laws, Miami Democratic Rep. Nicholas Duran said Florida cannot bypass that federal law, and neither could the state skirt the First Amendment.
The bill would almost certainly draw court challenges over constitutional concerns. Duran compared the inevitable cases to COVID-19 lawsuits and liability protections Republicans want to extend to businesses and health care providers.
"It's interesting to hear us talk about that here and, in other places, we are very concerned about the bogging down our court system with cases and unnecessary litigation," Duran said.
Raising the bar on social media companies could also lead them to limit business in the state, like when it blocked news access in Australia last month.
"If you think you're getting calls right now because somebody's First Amendment rights are being violated, think about what's going to happen when Facebook says forget it, this is too difficult a state to do business," Duran said.
Self-proclaimed "Islamophobe" and former congressional candidate Laura Loomer — who has been banned on Facebook, Twitter, Uber, Lyft and more — spoke before the committee in favor of a bill. Sarasota Republican Sen. Joe Gruters highlighted her as a poster child of Big Tech censorship during his push for a similar bill last Session.
However, Loomer focused her concerns on access to emergency messaging, such as during Hurricane Dorian. Uber and Lyft offered free evacuation rides to hurricane shelters, but she and others banned on their platform wouldn't have those opportunities.
"During a deadly hurricane or emergency, being deplatformed could potentially cost Floridians their lives," Loomer said.
Ingoglia's bill next heads to the Judiciary Committee, its final committee stop. Zephyrhills Republican Sen. Danny Burgess' version (SB 520) has yet been scheduled for a hearing.