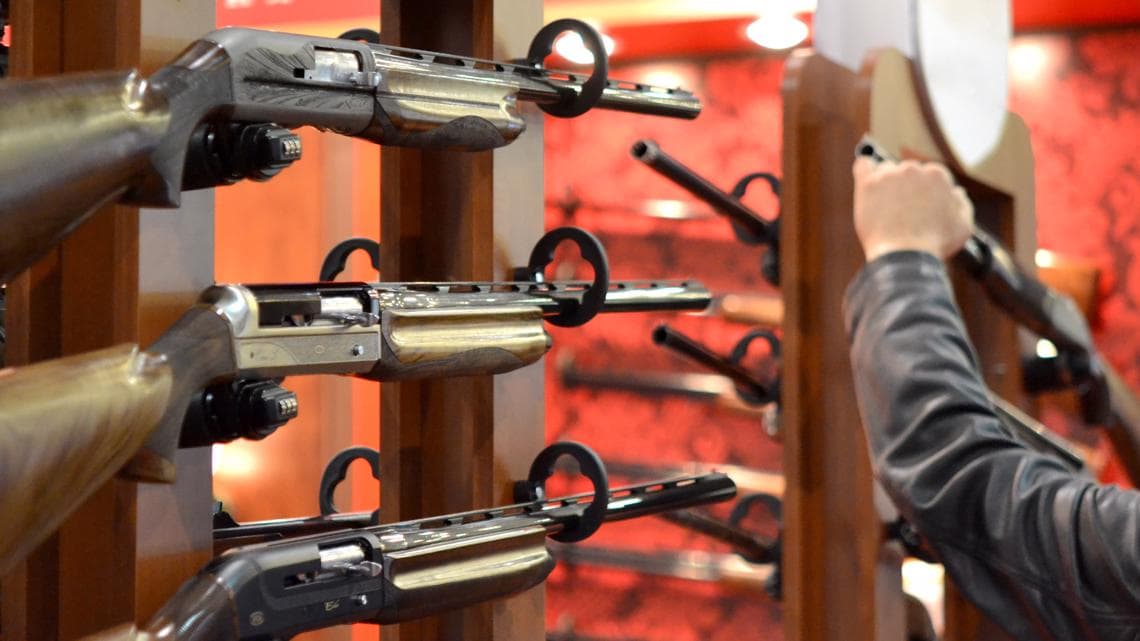 The state already prevents local governments from creating their own gun laws and policies.
Republicans want to clarify that the state's supremacy on gun laws prohibits local, unwritten rules.
Florida law preempts local governments from creating their own policies regarding firearms and ammunition. But Neptune Beach Rep. Cord Byrd, who is sponsoring the legislation (HB 1409), says local governments' law enforcement offices have gotten around that with unwritten policies.
The House Civil Justice and Property Rights Subcommittee voted 10-6, along party lines, to give that proposal its blessing.
Byrd shared two examples with the committee of past unwritten policies, including law enforcement offices requiring a court order to return a stolen weapon to its rightful owner. Such unspoken rules are "playing games with a constitutional right" in his mind.
"Some cities and law enforcement agencies try to engage in whack-a-mole and have unwritten policies, verbal policies, verbal directives in which they are regulating firearms," he said.
State law expressly prohibits a local government from creating an "ordinance, regulation, measure, directive, rule, enactment, order or policy" relating to guns that is more restrictive than state law.
"We're making it clear for local government and the courts that when the Legislature chose the eight words, the eight synonyms, about what they could not regulate that it is clear that it is written or unwritten," Byrd said.
The bill would also prevent local governments from getting out of paying penalties for damages by scrapping the offending policies. That's worked in some cases.
"This is a chilling effect on litigants when their cases are mooted because if they know that that's an option, then they're unlikely to pay the money to bring the case," Byrd said.
The proposal gives no forgiveness to local governments that are unaware of their law enforcement's unwritten policies.
If local governments aren't aware or don't know of their law enforcement agencies' unwritten policies "then they're getting terrible legal advice and need to address their attorneys," Byrd said.
Orlando Democratic Rep. Anna V. Eskamani told the committee she feared the "vagueness" of the term "unwritten" and said she didn't see the reason to extend penalties to unwritten rules. She also noted the mass shooting in the Atlanta area that began Tuesday evening.
"As we gather today after another mass shooting in Atlanta, Georgia, I do hope and encourage that this body considers looking at safety measures for when it comes to firearms versus continuing on an effort to just further politicize a really important topic," she said.
The National Rifle Association, Unified Sportsmen of Florida, Gun Owners of America and the Florida Eagle Forum signaled their support for the bill while the Florida National Organization for Women opposed it.
Estero Republican Sen. Ray Rodrigues' version in the Senate (SB 1884) passed the Senate Community Affairs Committee by a party-line 6-3 vote on Tuesday. That bill next heads to the Judiciary Committee while Byrd's version is on its way to the House Local Administration and Veterans Affairs Subcommittee.
Both versions would take effect in July.