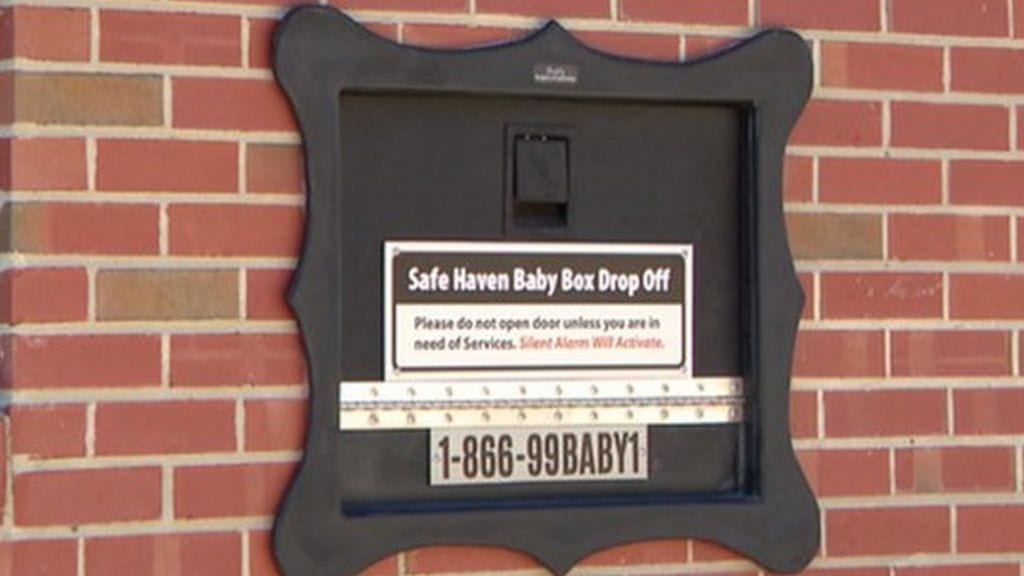 There are currently 56 Safe Haven Baby Boxes located in the country.
The House passed a bill on Thursday that would authorize some hospitals, police departments and fire stations to install and use "baby boxes" as a drop-off for abandoned infants.
The chamber OK'd the legislation (HB 133) with a 108-11 vote. Republican Reps. Mike Beltran and Joe Harding are the bill sponsors.
The legislation would allow sites like hospitals, police departments and fire departments — if they are staffed 24 hours a day — to install outfitted drop boxes for babies.
According to a staff analysis, the boxes cost roughly $15,000. Municipalities that choose to utilize the boxes would pick up the tab, Harding explained.
The bill would also quadruple the maximum age of a child that can be surrendered to 30 days.
State law currently allows mothers to anonymously hand over newborn children seven days or younger to first responders.
Harding noted that Florida ranks third in the nation for unsafe abandonment.
"It's time we do something about this," Harding said.
Critics, meanwhile, voiced concerns about regular inspections and questioned if the boxes would be checked regularly.
While Harding explained that the boxes are outfitted with alarms, some lawmakers expressed reservations.
"You identified that an alarm goes inside of the facility," said Democratic Rep. and Fire Captain Matt Willhite. "If a tree falls in the woods and nobody's there to hear it, did it really fall?"
They also fear that designated places won't always have round-the-clock staffing.
"I would just point out to you that although fire stations may be manned 24 hours that doesn't mean someone's in them 24 hours," Willhite added. "They do go on calls and aren't there."
Notably, more than 20 countries currently have some form of baby boxes and more than 200 are installed across Europe, according to a staff analysis.
There are currently 56 Safe Haven Baby Boxes located in five states.
If signed into law, the bill would take effect July 1.