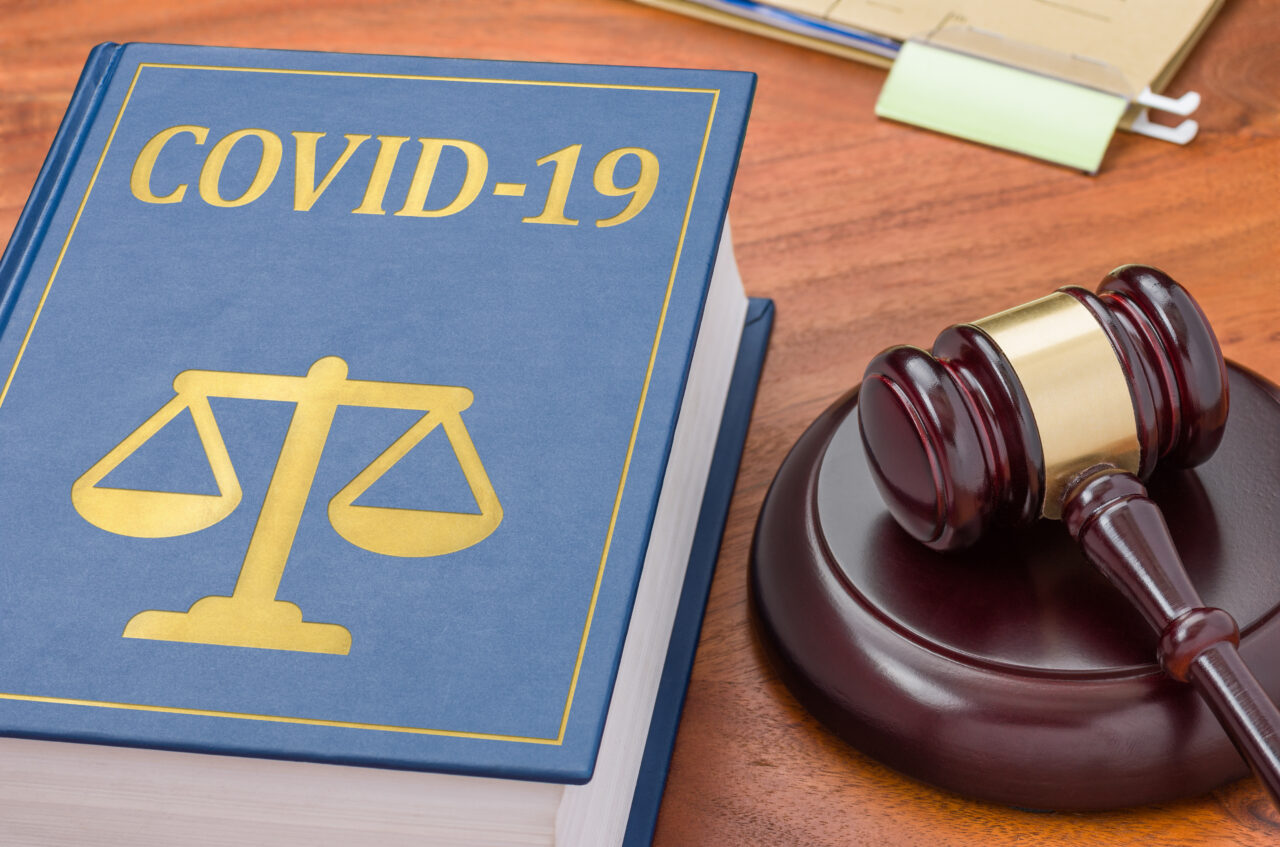 The Senate-approved bill is the product of negotiations with House leadership.
The Senate on Thursday passed a bill that is expected to be the final product for language to create COVID-19 liability protections for businesses and health care providers.
The Chamber OK'd the bill (SB 72) with a 24-15 vote. As amended on the Senate floor, St. Petersburg Republican Sen. Jeff Brandes' legislation is the product of negotiations with House leadership announced Wednesday.
Brandes' proposal aims to bolster COVID-19 liability protections for businesses, schools, and health care providers such as nursing homes and hospitals.
House Speaker Chris Sprowls called the bill a "good product." The House has already passed identical business liability language in its bill (HB 7), and amendments issued to the Senate bill on Thursday completed the negotiation process by putting agreed health care provider liability language into the Senate bill.
Sprowls agreed to the new Senate language during negotiations.
"We anticipate picking up that bill, passing it, and getting it to the Governor's desk as soon as possible," Sprowls told reporters.
When asked whether the House had plans to amend the incoming Senate bill, he stressed that his chamber would be "picking it up and passing it."
The protections would apply if a defendant made a good-faith effort to substantially comply with government health guidelines. Additionally, a plaintiff would need to prove with "clear and convincing evidence" that a defendant acted with "gross negligence."
Proponents contend providers and businesses navigated the pandemic's early stages with conflicting health guidance and limited supplies. They fear predatory lawsuits are a looming threat.
"We had asked our nursing homes and our hospitals to power through this with trash bags and homemade masks and shower caps as PPE," Brandes said
Critics, meanwhile, argue that sufficient laws are already on the books.
They contend the proposal goes too far and provides near blanket immunity while offering no protection to employees.
Outnumbered Democrats filed multiple amendments trying to reshape the legislation. Lawmakers adopted none.
Democratic Sen. Victor Torres of Orlando filed an amendment to issue insurance rebates to businesses that closed during the pandemic.
Democratic Sen. Perry Thurston of Broward County filed several amendments. One hoped to mandate a presumption that first responders and teachers contracted COVID-19 on the job.
Another aimed to deny the liability protections to nursing homes that were cited within the last three years.
"All this amendment does is ensure that those facilities that have been bad actors, prior to even COVID, do not get the same protection, if you will, as those who were functioning the way they should have been," said Democratic Sen. Audrey Gibson of Duval County in support.
Republicans, including Gov. Ron DeSantis, have long championed the liability protections, praising them as a needed ingredient in Florida's economic recovery.
The proposals were motored through the committee process in both chambers.
"They should not be penalized by being dragged into the court, potentially losing their businesses, losing their livelihood, and not being able to move forward," Republican Sen. Gayle Harrell of St. Lucie County said.
If signed into law, Brandes' proposal would take effect immediately and apply retroactively.
The bill's passage comes after Brandes merged two COVID-19 liability bills into one during the final committee stop. Until then, sponsors in both chambers had isolated the protections in separate measures.
While Brandes defends the move, some Democratic lawmakers take issue with it.
"I don't think that's probably the best way for us to handle these very disparate issues," said Democratic Minority Leader Gary Farmer.
Farmer argued that both bills deserve unique consideration.
For example, a COVID-19 lawsuit against a non-health-care provider must be supported by a physician's affidavit saying the defendant likely caused the damages.
That provision drew arrows from Democratic lawmakers who contended a physician could not adequately determine that, particularly under penalty of perjury.
The Florida Chamber of Commerce, a strong supporter of the bill, offered immediate praise after the bill earned final approval.
"Today's passage by the Senate of the combined business and health care COVID-19 liability protections legislation is another supportive step in the continued relaunching of Florida's economy," Chamber President and CEO Mark Wilson said.
"The bill provides much-needed certainty to job creators that if they are doing their part to keep employees, customers and patients safe, they will not be party to frivolous litigation. The Florida Chamber of Commerce appreciates the Legislature's appropriate response to this once-in-a-century pandemic and looks forward to these common-sense protections becoming law."
This month, the House passed a bill that would provide liability protections solely to Florida businesses facing COVID-19-related lawsuits. Sponsored by Republican Rep. Lawrence McClure, the bill would shield businesses, schools, nonprofits and religious institutions.
___
Florida Politics reporter Renzo Downey contributed to this report.