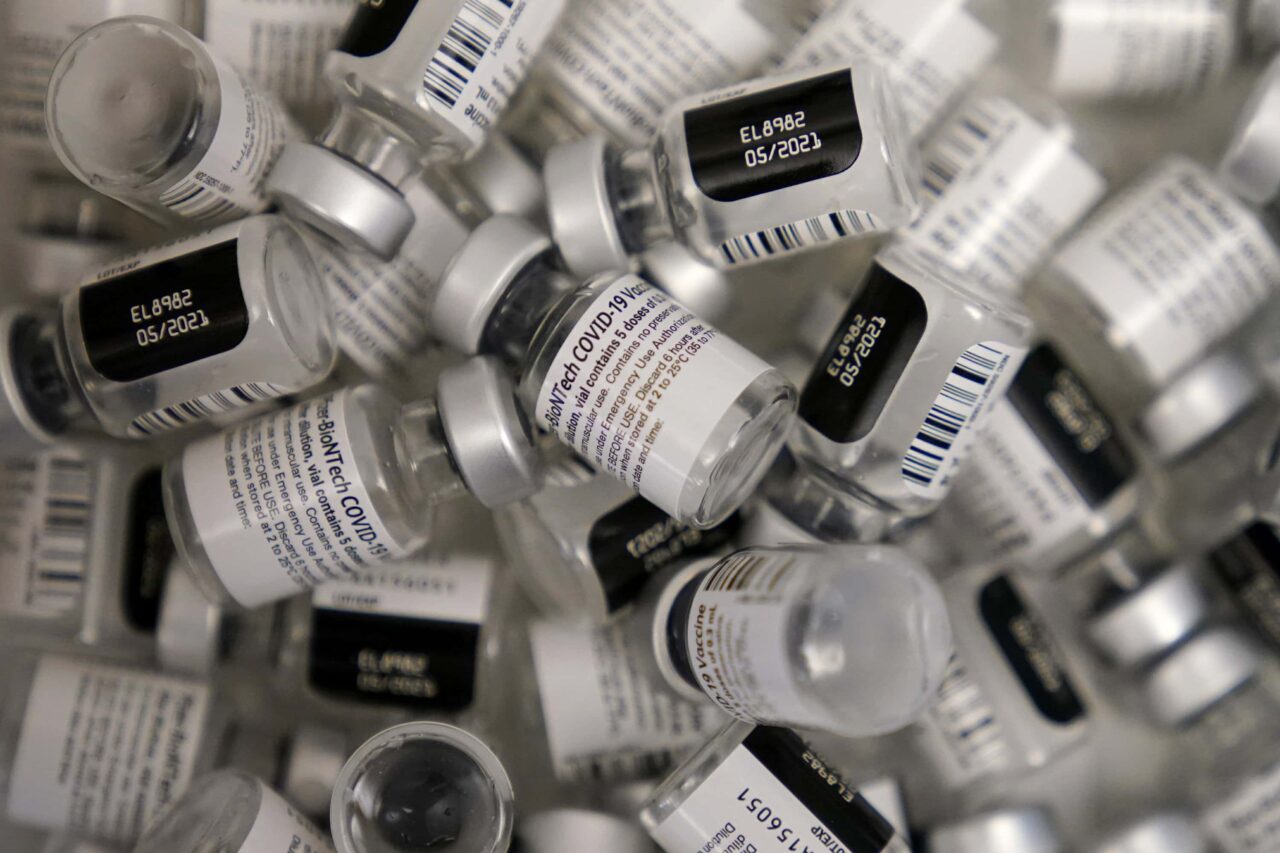 Around 56% of seniors in the region have now been fully vaccinated.
New data shows there will likely be more than 1 million people who have completed their COVID-19 vaccination regimen by the end of this week across South Florida's three major counties.
Wednesday's report from the Department of Health shows just over 966,000 people across Miami-Dade, Broward and Palm Beach counties have finished their vaccinations. The region is registering around 19,000 completed vaccinations per day over the last seven days, meaning South Florida should hit the 1 million mark by Friday.
Nearly 2.58 million shots have been distributed in total. Around 56% of seniors in the region have been fully vaccinated. That number continues to climb as the state has dropped the vaccine eligibility age. Starting Monday, all adults will be eligible to receive a COVID-19 vaccine shot.
Officials are hoping that effort continues smoothly as the case positivity rate has continued rising in Broward and Palm Beach counties.
That number measures the share of tests which come back positive and can more accurately measure how fast the virus is spreading as compared to raw positive tests recorded, which can be affected by the number of tests conducted.
The case positivity rate has risen more than 1 percentage point in Broward week-to-week and is up in Palm Beach by half a percentage point in that same span. It's the first significant, sustained rise in that metric since the post-holiday surge and comes as the CDC is warning of a potential fourth wave of the virus.
South Florida added 2,042 cases in Wednesday's report, putting the region close to 792,000 since the pandemic began.
Hospitalizations are largely steady in all three counties, but deaths have jumped week-to-week in Miami-Dade and Palm Beach counties. That comes after the region appeared to be hitting a lull in deaths. Wednesday's report saw 36 more lives lost, putting the tri-county area at 11,160 total deaths due to the virus.
Here are some of the weekly numbers for the previous three weeks throughout the South Florida tri-county area:
Miami-Dade
— March 10-16: 29 newly-reported hospitalizations per day, 11 newly-reported deaths per day, 1,068 new confirmed cases per day, 5.9% positivity rate, 18,725 vaccine doses administered per day, 6,349 vaccinations completed per day
— March 17-23: 27 newly-reported hospitalizations per day, 7 newly-reported deaths per day, 1,205 new confirmed cases per day, 6.6% positivity rate, 21,584 vaccine doses administered per day, 8,585 vaccinations completed per day
— March 24-30: 29 newly-reported hospitalizations per day, 15 newly-reported deaths per day, 1,157 new confirmed cases per day, 6% positivity rate, 20,309 vaccine doses administered per day, 10,373 vaccinations completed per day
Broward
— March 10-16: 16 newly-reported hospitalizations per day, 8 newly-reported deaths per day, 598 new confirmed cases per day, 6.1% positivity rate, 12,187 vaccine doses administered per day, 4,532 vaccinations completed per day
— March 17-23: 18 newly-reported hospitalizations per day, 6 newly-reported deaths per day, 609 new confirmed cases per day, 6% positivity rate, 13,591 vaccine doses administered per day, 5,033 vaccinations completed per day
— March 24-30: 13 newly-reported hospitalizations per day, 7 newly-reported deaths per day, 689 new confirmed cases per day, 7.1% positivity rate, 12,560 vaccine doses administered per day, 5,057 vaccinations completed per day
Palm Beach
— March 10-16: 14 newly-reported hospitalizations per day, 8 newly-reported deaths per day, 351 new confirmed cases per day, 5.6% positivity rate, 8,367 vaccine doses administered per day, 4,456 vaccinations completed per day
— March 17-23: 10 newly-reported hospitalizations per day, 2 newly-reported deaths per day, 322 new confirmed cases per day, 5.6% positivity rate, 7,554 vaccine doses administered per day, 2,173 vaccinations completed per day
— March 24-30: 13 newly-reported hospitalizations per day, 7 newly-reported deaths per day, 360 new confirmed cases per day, 6.1% positivity rate, 7,976 vaccine doses administered per day, 3,295 vaccinations completed per day