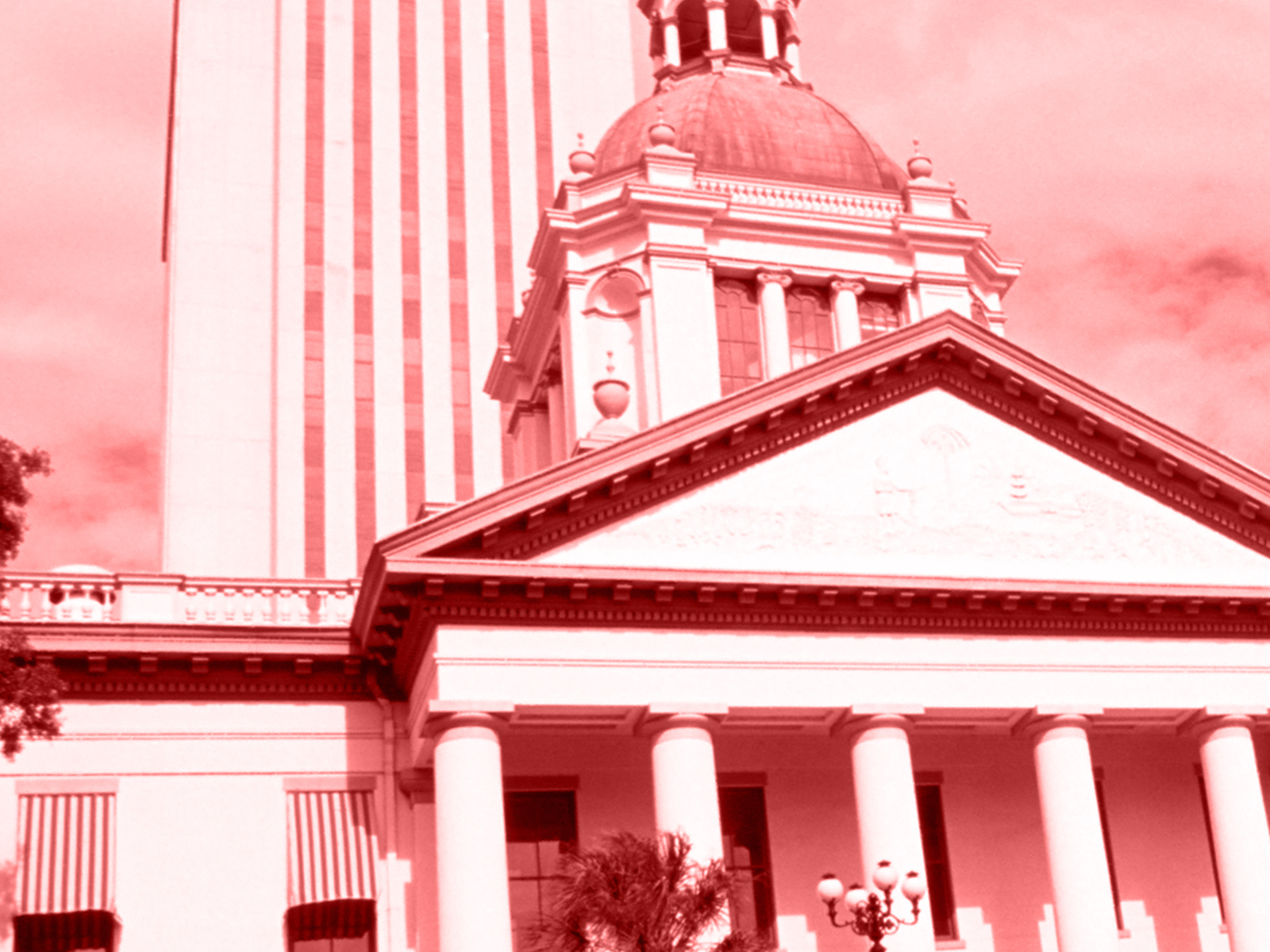 Your nightly review of Session news. It's 'Sixty Days' — right now.
Sixty Days — A prime-time look at the 2021 Legislative Session:
The Last 24
The House Appropriations Committee passed the chamber's $97 billion spending plan. The Senate Appropriations Committee is expected to approve its $95 billion version Wednesday afternoon, setting the table for budget conferences in the finals weeks of Session. House budget chief Jay Trumbull told the committee the spending plan is 5% larger than the current fiscal year's $92.2 billion budget. A large share of the new increases is tied to the additional 730,000 Floridians that have been added to Medicaid since the COVID-19 pandemic began. The committee gave its approval to the House plan by a 26-4 vote. Democratic Reps. James Bush, Ben Diamond, Evan Jenne and Tracie Davis cast the dissenting votes with most Democrats offering their support. Here's your nightly rundown.
Put it on the bill. Gov. Ron DeSantis rolled out a proposal to use $216 million in coronavirus relief funds to give $1,000 bonuses to PreK-12 teachers and principals.
Poor timing. The Senate Committee on Health Policy advanced a bill (SB 2012) to prohibit trans women from competing in women's sports … on National Trans Day of Visibility.
High impact. Legislation (HB 337) that would cap increases on local impact fees won support from its second House committee.
Second impact. The Senate Finance and Tax Committee advanced a bill (SB 750) to put limits on impact fees, a few hours after a House committee moved its companion.
Think before you post. Threatening Snapchat lingo could get users slapped with a felony criminal charge under a bill (SB 1850) that's headed to the Senate floor.
Portraits in Patriotism. The House is poised to approve a bill (HB 5) that would require high school civics curriculums to contrast American democracy with oppressive foreign regimes.
DNA privacy. Legislation (HB 833) to create criminal penalties for handling another person's DNA data without their consent could get a floor vote in the House as soon as Thursday.
Pop the cork. The House moved one step closer to passing legislation (HB 6073) that would change wine storage as we know it.
Civics option. A Senate bill (SB 146) to encourage civics engagement among students is ready for a vote on the House floor.
Over and out. A bill (SB 360) that would give high-rise buildings more time to comply with A local fire authority's minimum radio signal strength standards is headed to its final committee.
Gun show. DeSantis said he will get the jab now that vaccines are open to Floridians 40 and up, but it remains to be seen whether he will treat the media to a "gun show" for cameras.
Coronavirus numbers
Positive cases:
— 2,019,500 FL residents (+5,146 since Tuesday)
— 38,235 Non-FL residents (+148 since Tuesday)
Origin:
— 16,122 Travel related
— 795,316 Contact with a confirmed case
— 22,007 Both
— 1,186,055 Under investigation
Hospitalizations:
— 85,197 in FL
Deaths:
— 34,072 in FL
Vaccinations:
— 8,944,101 Doses administered
— 5,871,740 Total people vaccinated
— 2,564,417 First dose
— 234,962 Completed one-dose series (+6,601 since Tuesday)
— 3,072,361 Completed two-dose series (+96,345 since Tuesday)
Quote of the Day
"Recommending a $1,000 bonus for some school employees continues the governor's strategy of picking winners and losers in our schools. It takes a village to educate Florida's children." — FEA President Andrew Spar, on the Governor's proposed teacher bonuses.

Your Metz Husband Daughton-sponsored question of the day is: How much does the annual family pass to Florida state parks cost?
As always, click here to tweet your answer with cc: @MHDFirm. The first person with the correct answer will get a shoutout in the next 60 Days!
Last time, we asked: What county has the area code 321 as a reference to the launch countdown sequence?
Answer: Brevard County. The code was assigned after a 1999 petition to pay tribute to the Space Coast's impact on Brevard.
Congrats to Joe Baker, Jr (@Section2Joe), the first person to tweet the correct answer!
Bill Day's Latest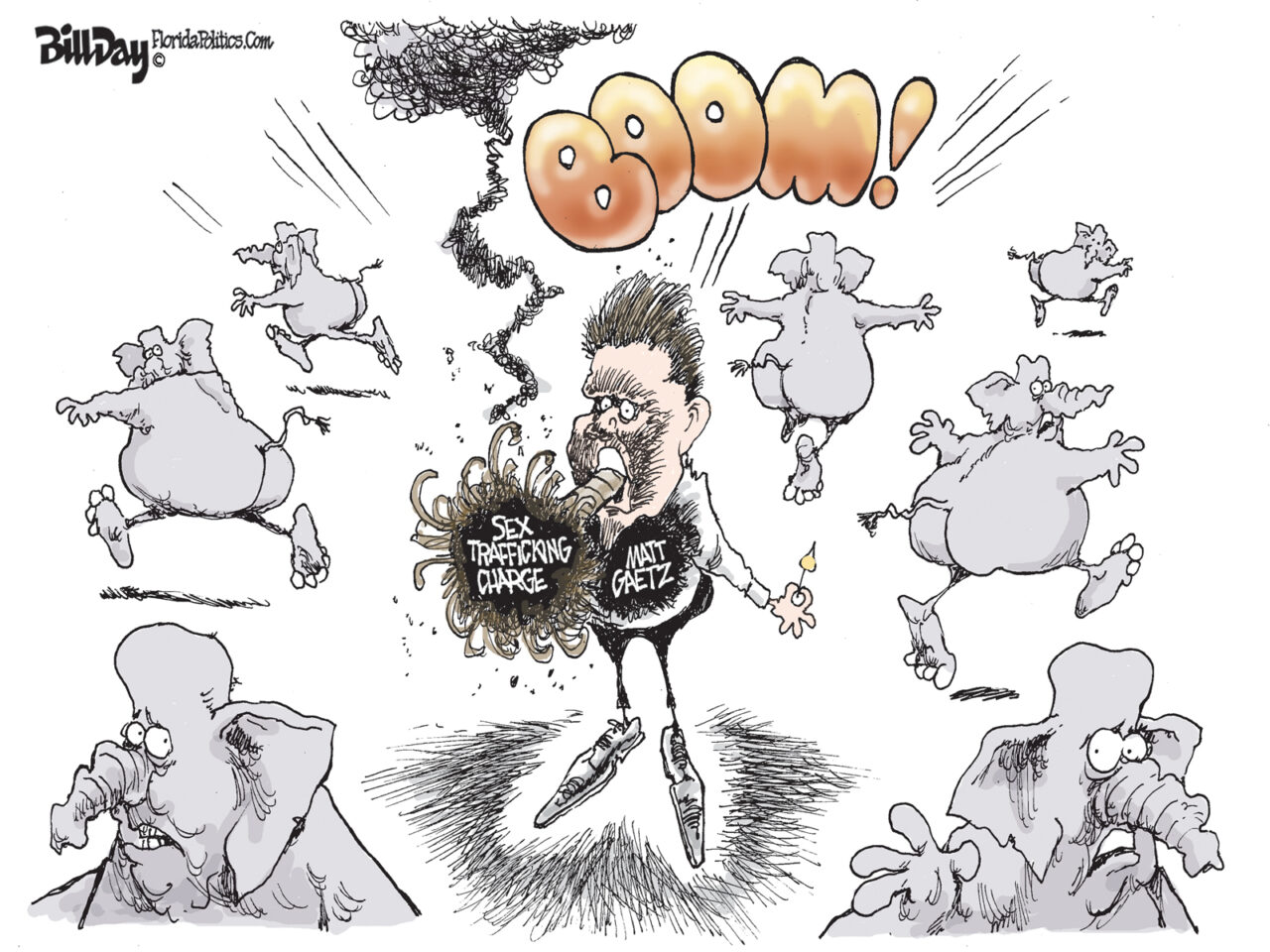 3 Questions
Sen. Jeff Brandes can sometimes be found joking around in committee meetings, but the Senator is very serious about getting his ambitious legislative agenda passed. We spoke with Brandes about some of his more 'future forward' legislation — and about legislation that he thinks moves the state backward.
Florida Politics: Some of your legislation seems to be very forward-thinking, such as bills on autonomous vehicles and electric vehicles. Can you talk about your vision for Florida in that regard?
Brandes: Three megatrends that we're seeing evolve is the world of transportation is getting more shared, electric and automated. Those three trends will play out over the next two decades in significant ways. They will reshape our cities. We're about to see the biggest transition in mobility since the invention of the Model T, and Florida's leading the charge. Florida's leading the way. We have really some of the best laws as relates to automated vehicles in the country. We have the best laws as it relates to shared mobility — Uber and Lyft — and allowing those platforms to compete and ride-share to continue to grow. Now we're focused in on electrification, and we believe that the legislation we put forward is the right first step to prepare for the electric future. Electric vehicles represent less than 1% of vehicles on Florida's roads today, but by the end of the decade will represent 15% to 25% of all new cars sold in Florida.
Florida Politics: You seem to be a busy Senator. You sponsored the high-priority COVID-19 liability bill. You're running a lot of other bills. How do you decide where to spend your political capital?
Brandes: We try to focus on the big idea. We try to figure out what the big idea is in every area of public policy. What's the idea that's going to move the needle? And so, if you look across the board, we're focusing on what we think are some of the biggest challenges. For example, if you look at our dental therapy bill, the biggest challenge kids face, as far as health care needs, is cavities. And so how can we find a scalable solution to deal with the biggest child health care need? And so, we identified, by working with Pew Charitable Trusts, dental therapists. And we're spending time on that issue. When we look at transportation, we've led on the shared electric and automated world for the last decade. When we look at some of the other areas that we're focusing on, we're trying to figure out the big idea that moves the needle.
Florida Politics: Talking about the future, it does seem like medical marijuana is going to be playing more and more of a role. I'm curious what you think about THC caps legislation.
Brandes: I think it's a terrible piece of legislation. It might be one of the more harmful pieces of legislation this year. It moves the state backward. Florida is creating a multibillion-dollar industry at this juncture in medical cannabis. Shortly, we're going to have adult-use cannabis in Florida. It's not a question of if, it's a question of when. Whether it happens in '22 or '24, that's up to the voters. But it's going to happen. And THC caps move us in the wrong direction.
Florida Politics: You are the chairperson of the Senate Judiciary Committee. Would you ever give that bill (SB 1958) a hearing?
Brandes: No.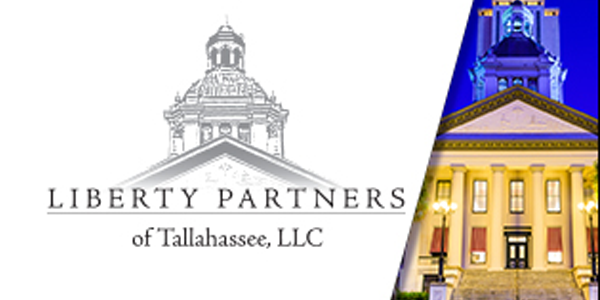 Lobby Up
On Tuesday, DeSantis signed a bill protecting businesses and health care providers from COVID-19 lawsuits.
The liability shield was a priority for the Governor, House Speaker Chris Sprowls, Senate President Wilton Simpson as well as CFO Jimmy Patronis, who toured the state to drum up support for the legislation.
Of course, the businesses and health care facilities the bill protects also championed the bill.
The Florida Chamber of Commerce worked overtime advocating for the liability shield, arguing that even though few COVID-19 lawsuits have been filed, the fear of litigation was hamstringing businesses' ability to bounce back from the pandemic-induced economic slump.
The Chamber had more than two-dozen lobbyists in the Capitol helping it make the case. Their in-house team includes President and CEO Mark Wilson as well as Nicholas Catroppo, Matthew Choy, Christopher Emmanuel, David Hart, Carolyn Johnson, Marian Johnson, Anna Lewis, Frank Walker and Andrew Wiggins.
The Chamber also has some major firms in their corner. Contract lobbyists include French Brown of Dean Mead; Matt Bryan, David Daniel, Thomas Griffin, Jeff Hartley and Jim Naff of Smith Bryan & Myers; David Childs and Gary Hunter of Hopping Green & Sams; Mark Delegal and Josh Aubuchon of Delegal Aubuchon Consulting; Jennifer Green, Melanie Bostick and Timothy Parson of Liberty Partners of Tallahassee; Jon Johnson, Travis Blanton and Darrick McGhee of Johnson & Blanton; and Ryan Matthews of Peebles Smith & Matthews.
The health care protections — which were, at one point, contained in a different bill — were championed by the Florida Health Care Association, which has an equally large team lobbying the Legislature.
In-housers include Melody Arnold, Kimberly Broom, Deborah Franklin,
Their list of contract lobbyists has some overlap with the Chamber's — both have the teams at Johnson & Blanton and Smith Bryan & Myers on retainer.
FHCA also has lobbying deals with Gregory Black and Brian Jogerst of Waypoint Strategies; Jonathan Kilman, Mario Bailey, Carlos Cruz, Lauren DePriest, Cesar Fernandez and Paul Lowell of Converge Government Affairs of Florida; and Sean Pittman and Jasmyne Henderson of the Pittman Law Group.
Breakthrough Insights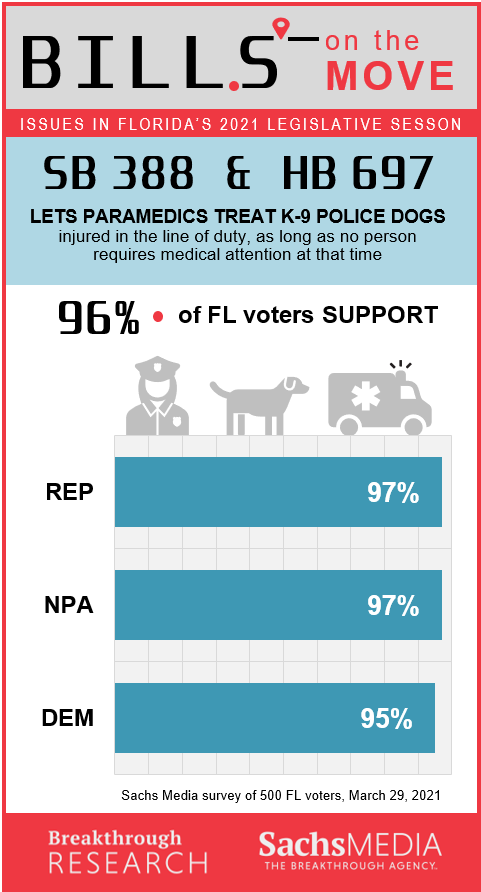 The Next 24
The Senate Appropriations Committee will discuss the chamber's spending plan (SB 2500) for the 2021-22 fiscal year when it meets at 9 a.m. in Room 412 of the Knott Building.
The House Agriculture & Natural Resources Appropriations Subcommittee will consider a bill (HB 1343) that would force the Department of Agriculture and Consumer Services to keep a concealed carry permit application available online when it meets at 9 a.m. in Reed Hall in the House Office Building.
The House Criminal Justice & Public Safety Subcommittee will take up a bill (HB 357) that would allow local governments to use traffic cameras to enforce school zone speed limits when it meets at 12:30 p.m. in Morris Hall in the House Office Building.
The House State Administration & Technology Appropriations Subcommittee will consider a bill (HB 1297) that would revise the duties and responsibilities of the Florida Digital Service when it meets at 12:30 p.m. in Reed Hall in the House Office Building.
The Senate will hold a floor session at 1:30 p.m. Bills on the agenda include a proposal (SB 54) that would repeal Florida's no-fault auto insurance system and replace it with mandatory bodily insurance and legislation (SB 76) that would overhaul the state's property insurance laws.
The House will hold a floor session at 3:30 p.m.
The Senate Special Order Calendar Group will meet to schedule bills for the chamber floor. It begins 15 minutes after the Senate floor session adjourns.
Also, the following committees will meet.
— The House Post-Secondary Education & Lifelong Learning Subcommittee meets at 12:30 p.m. in Room 212 of the Knott Building.
— The House Tourism, Infrastructure & Energy Subcommittee meets at 12:30 p.m. in Room 404 of the House Office Building.
— The House Early Learning & Elementary Education Subcommittee meets at 9 a.m. in Morris Hall in the House Office Building.
— The House Local Administration & Veterans Affairs Subcommittee meets at 9 a.m. in Room 404 of the House Office Building.
— The House Professions & Public Health Subcommittee meets at 9 a.m. in Room 212 of the Knott Building.
Full committee agendas, including bills to be considered, are available on the House and Senate websites.