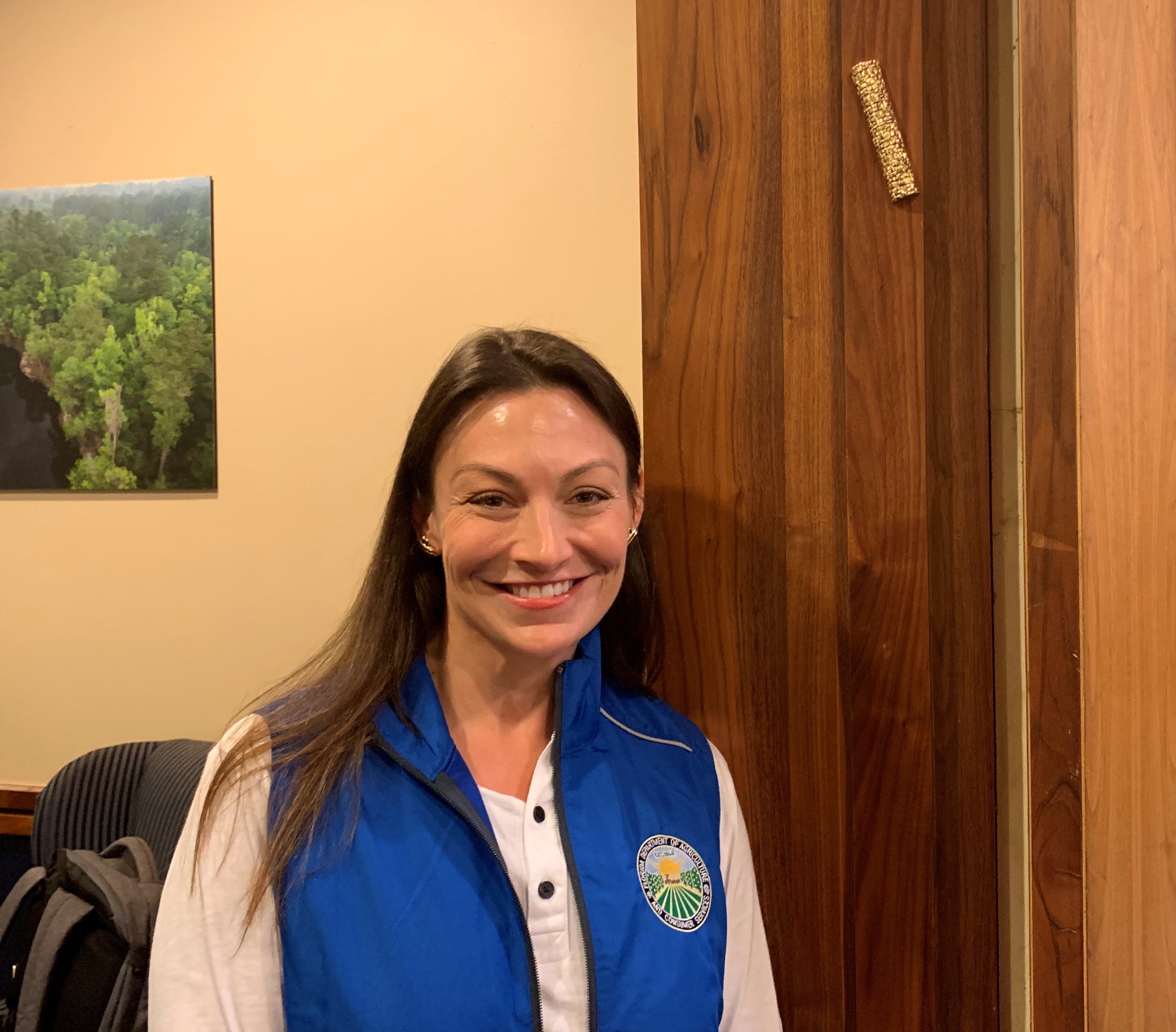 Fried again earns a national platform as 2022 looms.
Agriculture Commissioner Nikki Fried appeared on Wednesday's edition of MSNBC's The Reid Out to make her case against Gov. Ron DeSantis.
Even as the pandemic (hopefully) enters its final stretch, Fried continued to indict DeSantis for mismanagement of Florida's response to the coronavirus crisis. By the end of the spot, she told host Joy Reid that she was "very close" to formally launching a 2022 bid against the "egotistical" DeSantis.
"The Governor has not been rational from day one. He has taken this very dogmatic approach to the pandemic. Opened up the state of Florida, never closed it down at the front end, never mandated a mask ordinance. He then tells our local governments to take ownership of the issue and then comes in and went 'Well, never mind, we're not going to allow you to enforce your mandates and get rid of your fines and fees,'" Fried lamented.
"He's taken this approach that he believes he's right. He's going to say these things because he's so focused on his popularity, and he wants to take and have ownership of this Trump lane," Fried added.
Ironically given her national platform, the Commissioner then chided the Governor for taking his case to "national stages."
DeSantis, said Fried, is "focusing on this dogmatic approach of 'just open up the economy' and 'we're going to be fine' and 'herd immunity' and 'we're going to be behind this' and 'I'm going to go on these national stages, Fox News, and say 'victory accomplished, look everybody, I was right the whole time.' He's very egotistical and he believes he is right."
DeSantis, who recently came out against vaccine passports and "mandates," contends that his approach to virus mitigation has been vindicated compared to the "lockdown states."
DeSantis "continues to try to expand his power every day" through his management of the crisis, Fried said, citing specifically his opposition to vaccine passports.
DeSantis said at a news conference on Monday that he would introduce "an executive function" designed to prevent businesses from refusing to serve customers who were unable to prove they had been vaccinated, while seeking support from the Legislature to enshrine the act into law.
"Every opportunity Ron DeSantis has he continues to siphon [sic] the economy and these free-market businesses that just want to do right by the people who come to enjoy their products or the cruise line industry," Fried said.
Fried also said DeSantis was focused on "trying to kiss up to Trump" and "get the support of the past president and his supporters."
With a St. Pete Polls survey showing DeSantis and Fried in a dead heat, it will be interesting to see if Fried is able to match the ever-present nature of DeSantis on Fox News with spots on MSNBC and other news outlets.
Fried contended it's increasingly clear DeSantis needs to be a one-term governor, and that he is already "focusing on 2024." Meanwhile, she said that she is "very close to making a decision" regarding 2022.