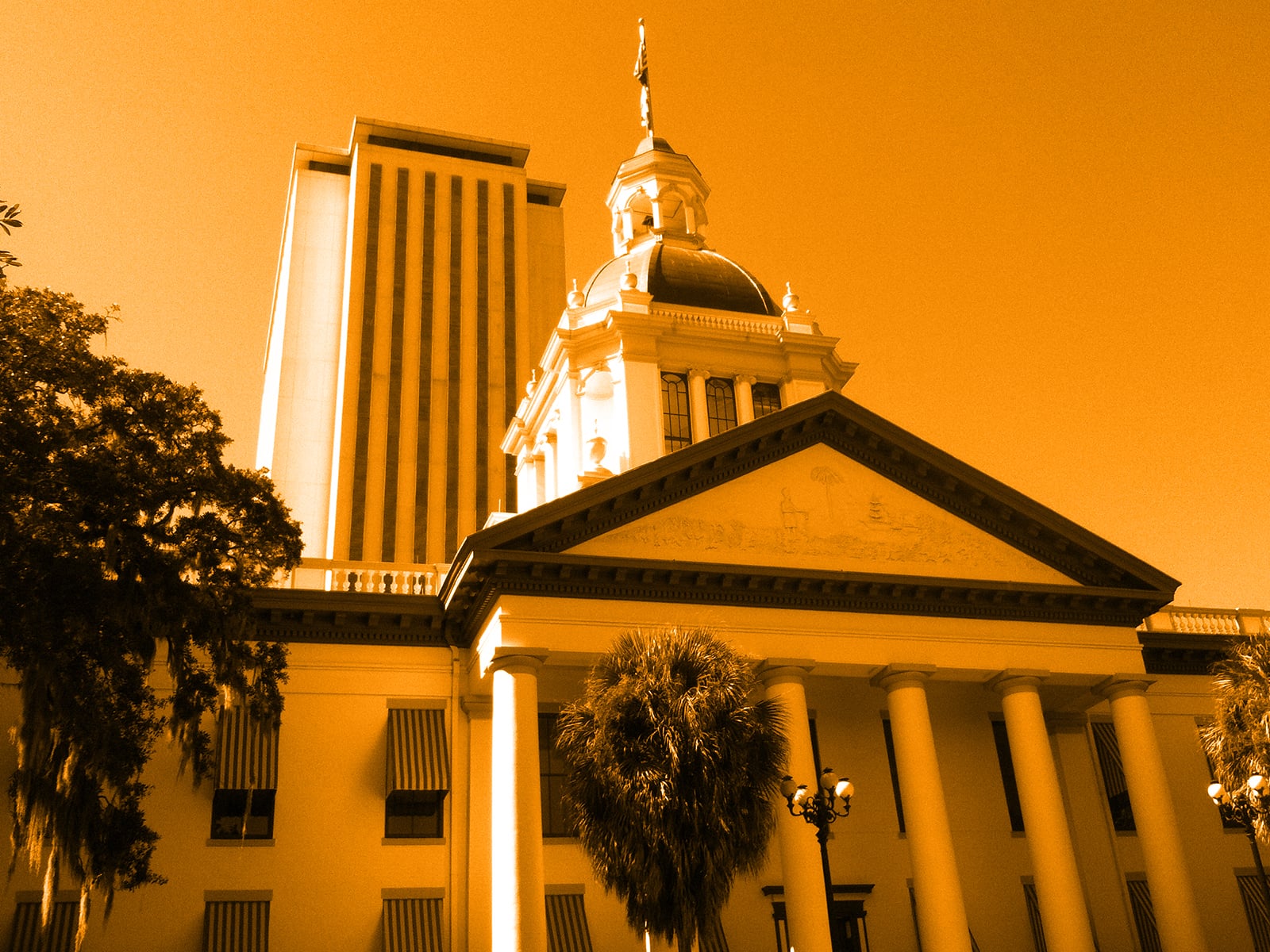 Your morning review of the issues and players behind Florida politics.
Good Thursday morning.
With the calendar changing to April, Lauren's Kids is launching a monthlong outreach and awareness campaign aiming to assist sexual assault and child abuse survivors in the state.
April 1 marks the beginning of Sexual Assault Awareness Month and Child Abuse Prevention Month. During April, Lauren's Kids will be highlighting its resources for survivors, as well as families looking to recover from or prevent future abuse. The group is also releasing a new public service announcement to help parents protect their kids from online predators using social media apps and other digital spaces.
Sen. Lauren Book — herself a survivor of child sexual abuse — founded Lauren's Kids before her time in the Legislature.
"The topics of child abuse and sexual assault can be scary and uncomfortable to talk about, but until we shatter the stigma that surrounds them, children and adults will continue to suffer in silence," Book said in a statement on her group's push to raise awareness this month.
"We think, 'No one in my life is experiencing abuse — I would know.' But in reality, one in three girls and one in five boys will become victims of sexual abuse, and 45% of kids don't tell anyone for at least five years. With education, awareness, and advocacy, we can prevent abuse and make sure survivors know that it's OK to tell — and it's OK to heal."
The organization will also showcase some of its community service work over the years. Lauren's Kids is releasing a TV program titled "The Journey Home," recapping its more than yearlong project to rebuild a Panama City child trauma center destroyed by Hurricane Michael.
Lauren's Kids is also promoting its annual walk to raise awareness for child sexual abuse. The organization asks individuals to walk 42 miles throughout April to honor the estimated 42 million child sexual abuse survivors living in the U.S.
To watch the PSA, click on the image below:
___
Ending generational poverty has been one of the Florida Chamber of Commerce's goals for years. So has boosting third-grade reading levels. And boosting diversity and inclusion at the workplace.
Since unveiling its Florida 2030 Blueprint, the Florida Chamber's prime directive has been growing the state's economy from the 17th largest in the world (if the state was measured as a country) to the 10th largest.
Lowering poverty levels, improving literacy rates, and making progress on equality may seem like secondary — even tertiary — objectives when talking about economic growth, but the more involved the Chamber gets in those issues, the more it finds they're integral to the state's future success.
Breaking the cycle of generational poverty has long been a goal of Florida Chamber President and CEO Mark Wilson, who has even testified on the issue before Congress. When former House Speaker Will Weatherford joined the Florida Chamber's board, its efforts were turbocharged.
The Florida Chamber has published in-depth research on each issue. Perhaps the most impressive is the first-of-its-kind tool mapping childhood poverty and reading rates. The "Florida Gap Map" allows anyone to see poverty rates down to the ZIP code level and reading scores all the way down to individual schools.
The Gap Map and other data and research deep dives have drawn attention from businesses across the state, many of which ask for ways they can pitch in within their communities.
Interest has also been piqued elsewhere, especially among the Florida Chamber's out-of-state peers, who have coined the term "Florida Model" — mostly out of admiration, but with perhaps a bit of jealousy mixed in — to describe the Florida Chamber's approach to boosting prosperity for all Floridians.
Wilson told Florida Politics that his duties as Florida Chamber president as well as Chair of the National Association of State Chambers of Commerce, have only allowed him to give part-time attention to the Florida Chamber's prosperity efforts even though they are a full-time priority.
On Thursday, the Florida Chamber rolled out a new program to keep those initiatives front and center.
The Florida Equality of Opportunity Initiative will put the Florida Chamber's poverty, literacy and inclusion efforts under one roof. It's brought on Kyle Baltuch as Senior Vice President of Equality of Opportunity. Baltuch, formerly of Florida TaxWatch, will focus exclusively on making the Florida Chamber's effort a success.
"This Florida Chamber Foundation initiative is aimed at unifying business leaders to ensure every Floridian is given an equal opportunity to secure their future," Baltuch said. "We are uncovering the hurdles that stand in the way of opportunity, building on the groundbreaking research developed by the Florida Chamber Foundation, pinpointing the neighborhoods that are impacted and identifying unique challenges they face, providing expert insights to determine the resources needed, and working with our network of Florida leaders to ensure those necessary resources are distributed. In doing so, The Florida Model can become part of the national model to address inequality everywhere."
On Thursday, the Florida Chamber rolled out a new program to keep those initiatives front and center.
The Florida Equality of Opportunity Initiative will put the Florida Chamber's poverty, literacy and inclusion efforts under one roof. It's brought on Kyle Baltuch as Senior Vice President of Equality of Opportunity. Baltuch, formerly of Florida TaxWatch, will focus exclusively on making the Florida Chamber's effort a success.
"This Florida Chamber Foundation initiative is aimed at unifying business leaders to ensure every Floridian is given an equal opportunity to secure their future," Baltuch said. "We are uncovering the hurdles that stand in the way of opportunity, building on the groundbreaking research developed by the Florida Chamber Foundation, pinpointing the neighborhoods that are impacted and identifying unique challenges they face, providing expert insights to determine the resources needed, and working with our network of Florida leaders to ensure those necessary resources are distributed. In doing so, The Florida Model can become part of the national model to address inequality everywhere."
To watch a video on the "Gap Map," click on the video below:
___
Lake Worth's new Commissioners must end discriminatory practices
Lake Worth's March municipal election was a bloodbath for incumbent city commissioners, four of whom lost their seats on the city commission.
With minorities making up approximately 65% of the city's electorate, the all-White commission is notably devoid of representation. Add in the city's long and well-documented history of racial animus toward immigrants and ethnic minorities, and the new commission will have to move mountains to address its historically discriminatory practices.
While one new commissioner, Christopher McVoy, has said he plans to bring the city together and has already engaged with Lake Worth's Haitian and Guatemalan communities, listening tours are not enough.
The City of Lake Worth needs change.
In the past, city officials have brazenly used code enforcement to terrorize minority groups with little consequence.
In 2006, for instance, 100 Guatemalan residents heard pounding on their doors only to be thrown out of their apartment building with no notice. These residents — mothers, fathers, kids, uncles, aunts, grandparents — were essentially made homeless.
The reason? Code violations.
The city has long allowed police to report code violations when conducting investigations. City officials have admitted as much.
Data shows that the practice was almost exclusively directed at minority neighborhoods, not White ones.
Through GIS mapping, advocates and legal counsel were able to definitively prove that low-income immigrants, specifically those from Guatemala, were disproportionately targeted.
The case resulted in a quick settlement and a stipulation that Lake Worth would change its code enforcement policies.
Lake Worth commissioners have openly flouted it and continued to boast about anti-immigrant policies and their intent to use code enforcement to "change the demographics" of the city. The clear racism and discrimination that these elected officials express toward immigrant and ethnic minorities must stop.
While elections are often the best remedy, it's clear that systemic racism runs deep and setting the tone at the top is not enough.
It's about stopping the anti-immigrant mentality that has wrapped its tentacles throughout every facet of city government.
Former Lake Worth Commissioner and current Rep. Omari Hardy is one of the culprits.
He has said, referring to owners of affordable housing developments: "We can't compel them to sell, but there are things we can do incrementally to make it harder for them to operate."
This overt discrimination and cruel treatment of our minority communities by our own elected officials is unacceptable and must be stopped.
___
Here are a few other issues on my radar:
"Time to revive the economic powerhouse of Florida film industry" — Lawmakers are facing tough decisions as they craft a budget amid a dip in state revenues. But, like a decade ago, the film industry is an economic powerhouse. It might even be stronger today than in 2010, thanks to the meteoric rise of streaming platforms. Sen. Joe Gruters, Rep. James Buchanan and Rep. Dana Trabulsy filed bills (SB 704 and HB 757) to set up a new, more conservative program to attract productions — avoiding the pitfalls of the 2010 program. Productions would need to get preapproved based on the highest return on investment for the state. If they do, they would be eligible for a rebate equal to the lesser of up to 20% or $2 million of production costs.
"Right to Farm bill opposition a case study in out of touch politics" — On one side, Senate President Wilton Simpson is advocating for legislation (SB 88/HB 1601) that will further protect farmers from frivolous lawsuits. On the other, Florida environmental groups object to anything perceived as helping the sugar industry (which also grows other crops such as vegetables, rice, citrus and sod). A recent Miami Herald story attempted to awkwardly divorce sugar-cane farmers from the cattle ranchers, strawberry, blueberry, and timber farmers that make up the rest of Florida agriculture. The strategy of trying to turn one part of Florida agriculture against another is an odd and tone-deaf one when so many people depend on farming right now. It also reveals how out of touch some in the political process can be.
— SITUATIONAL AWARENESS —
—@DonWinslow: Dear police, When a man is handcuffed, lying on his stomach, posing absolutely no threat whatsoever and crying out to breathe and asking his mother (who wasn't there) to please help him, your f*cking job — just to be clear — is to let him stand up and BREATHE.
—@MattGaetz: My family would never pay a bribe. My dad was working at the direction of the FBI & we have email proof. I repeat my demand that the tapes my dad made, detailing the extortion/corruption be released. They prove [David] McGee's statements today to be more lies.
—@RexChapman: The best part of the interview is when Matt Gaetz says and there are no pictures of me with underage prostitutes and everyone was like, dude, who said there were?
—@MDixon55: When Don Gaetz was in the Senate, he was considered a statesman-type politician. He'd fight on the floor, but well-liked on both sides. Very senatorial, I guess you'd say. To hear him talk about wires and the FBI is surreal for those who watched him as Senate Prez
Tweet, tweet:
I can't even spell statutory https://t.co/MJZQp8fUT0

— Tom Colicchio (@tomcolicchio) March 31, 2021
Tweet, tweet:
Looks like Florida attorney/erstwhile gubernatorial candidate John Morgan went on a bit of a tweet-delete spree after yesterday's Matt Gaetz news.

All of these were Morgan tweets that Gaetz had retweeted at the time. When Morgan deleted them yesterday, Politwoops flagged them. pic.twitter.com/BI2aJUiEXo

— Jacob Rubashkin (@JacobRubashkin) March 31, 2021
—@SenPizzo: Anyone hoping these allegations are true, is placing politics over the well-being of an underage girl. I'm hoping they're false, that there is no victim, and we just resume a difference in ideas.
—@AnnaforFlorida: I am fed up w/the transphobic comments on our social media accounts & actively reporting them. As an accomplice to the #LGBTQ+ I will always do what I can to call out bigotry & hate in-person and online. This includes pushing back against dangerous policies too! #TransLivesMatter
—@GovGoneWild: All of a sudden, "big tech" gives users more control over what they see. It's almost like it showed up in some piece of legislation recently. So weird.
—@MaryEllenKlas: Today's window into the real Tallahassee p2: Sen. Ed Hooper breaks from GOP script and says "this pension is not broke" and suggests Sen. @isayray got an "unpleasant assignment" from leadership to push the pension reform bill. Following the script, the bill passes.
— DAYS UNTIL —
Easter — 3; RNC spring donor summit — 8; 2021 WWE WrestleMania 37 begins — 9; Disneyland to open — 29; Mother's Day — 38; Florida Chamber Safety Council's inaugural Southeastern Leadership Conference on Safety, Health and Sustainability — 39; 'A Quiet Place Part II' rescheduled premiere — 57; Memorial Day — 60; Father's Day — 80; 'Top Gun: Maverick' rescheduled premiere — 92; 4th of July — 94; 'Black Widow' rescheduled premiere — 98; MLB All-Star Game in Atlanta — 102; new start date for 2021 Olympics — 113; 'Jungle Cruise' premieres — 121; The Suicide Squad premieres — 127; St. Petersburg Primary Election — 145; Disney's 'Shang Chi and The Legend of The Ten Rings' premieres — 155; 'The Many Saints of Newark' premieres (rescheduled) — 176; 'Dune' premieres — 183; MLB regular season ends — 185; 'No Time to Die' premieres (rescheduled) — 191; World Series Game 1 — 208; St. Petersburg Municipal Elections — 215; Disney's 'Eternals' premieres — 218; San Diego Comic-Con begins — 239; Steven Spielberg's 'West Side Story' premieres — 253; 'Spider-Man Far From Home' sequel premieres — 260; Super Bowl LVI — 318; 'Doctor Strange in the Multiverse of Madness' premieres — 358; 'Thor: Love and Thunder' premieres — 400; "Black Panther 2" premieres — 463; 'Spider-Man: Into the Spider-Verse' sequel premieres — 554; "Captain Marvel 2" premieres — 589.
— GAETZGATE —
"Matt Gaetz's claim that the DOJ's sex-trafficking probe into him is part of an extortion scheme doesn't add up" via Sonam Sheth of Business Insider — "We have been cooperating with federal authorities in this matter," Gaetz said, "and my father has even been wearing a wire at the FBI's direction to catch these criminals." However, Katie Benner, one of the New York Times reporters who broke the story about the DOJ's sex-trafficking probe, told MSNBC's Rachel Maddow on Tuesday that the investigation into Gaetz was launched late last summer and had been underway for more than six months by the time Gaetz said his father was contacted. As one DOJ veteran told Insider, the timeline doesn't necessarily mean Gaetz's claims of an extortion scheme are untrue. Still, it does indicate the department's probe was not launched due to any such scheme.
Don Gaetz backs up Gaetz's extortion claims — U.S. Rep. Gaetz on Tuesday said allegations he had a sexual relationship with a minor were part of an elaborate extortion attempt spearheaded by a former Department of Justice employee. He also claimed his father, former Senate President Don Gaetz, had been working with the FBI to catch the perpetrator and that at one point had worn a wire. In an interview with Matt Dixon and Betsy Woodruff Swan of POLITICO Florida, the elder Gaetz said he indeed had been working with law enforcement and had worn a wire to a meeting with attorney and former DOJ official McGee and was set to meet Wednesday with Steven Alford, a developer the Gaetzes also allege is involved in the supposed scheme.
"Pensacola law firm calls Rep. Gaetz's extortion allegations 'false and defamatory'" via Olivia Iverson of WEAR-TV — Pensacola law firm Beggs & Lane said Wednesday that Rep. Gaetz's claims that McGee, a partner in the firm, tried to extort money from Gaetz are "both false and defamatory." After it was reported Tuesday afternoon that the Northwest Florida Congressman was being investigated for trafficking a minor for sex, Gaetz appeared Tuesday night on "Tucker Carlson Tonight," saying McGee attempted to extort $25 million from Gaetz and his family in exchange for McGee making the investigation "go away." McGee is a former prosecutor with the U.S. Attorney's Office in the Northern District of Florida.
"Gaetz runs the Donald Trump playbook for scandal: Keep talking, and talking" via Kyle Cheney and Matt Dixon of POLITICO — A person in serious legal jeopardy tends to, per their lawyer's advice, shut up. Gaetz is handling his current problems a little differently. Trying to deflect from the threat of a federal criminal investigation for potential trafficking of a minor, Gaetz raced to Twitter, Fox News, and other outlets seeking maximum exposure, a flood-the-zone approach reminiscent of Trump's strategy for talking his way through scandal. And so, the GOP Congressman from Florida, to the bewilderment of legal experts, made himself unavoidable for comment as the threat to his political career began to metastasize.
—"The one *big* problem with Gaetz's explanation" via Chris Cillizza of CNN
"Who is Gaetz? Florida Congressman under sex trafficking probe is 'a professional troll'" via Steven Lemongello of the Orlando Sentinel — Gaetz was born into politics, but his wild career has been over-the-top even for Florida. "He's a professional troll," said Mac Stipanovich, a longtime Tallahassee GOP consultant turned anti-Trump independent. "He likes to push the envelope; he likes to be the center of attention. … He's a smart man. He's capable. But he's made a conscious choice here to become kind of a cartoon of a right-wing ideologue." The 38-year-old Republican Congressman from Fort Walton Beach, one of former Trump's staunchest allies, is embroiled in a federal investigation involving the sex trafficking of a child. He denies the allegations and says he's been the target of an extortion scheme in the case.
Will Gaetz resign? PredictIt has a market for that. — With Gaetz mired in scandal, the political world is wondering if he'll come out the other end with his U.S. Rep. title intact. Now, PredictIt has opened a market for political prognosticators to put their money where their mouth is. The market asks users whether Gaetz will "resign from or cease to hold" his seat before May 1. Gaetz has said he has no plans to resign his House seat and has denied having a romantic relationship with a 17-year-old. As of now, the wisdom of the crowd says he won't resign. PredictIt operates Boolean markets where the options add up to $1. "No" shares on the resignation question are trading at 73¢ while "Yes" shares are trading at 27¢.
Check out the PredictIt market here.
"New indictment: Joel Greenberg used tax collector funds to buy himself cryptocurrency, Michael Jordan merch" via Jeff Weiner of the Orlando Sentinel — Former Seminole County Tax Collector Greenberg faces a slew of new federal charges after a fourth indictment was filed against him Tuesday — claiming he embezzled money from his public office and defrauded a COVID-19 relief program, among other allegations. The new indictment charges that Greenberg carried out a scheme to defraud the Seminole County Tax Collector's Office and Seminole County "of money and property" — using his elected position to "embezzle and divert" more than $400,000, including through purchases of digital currency. He is also accused of bribing an official to defraud the Economic Injury Disaster Loan program.
— DATELINE TALLAHASSEE —
"Ron DeSantis proposes $1,000 bonuses for 'heroic work' of teachers and principals" via Steven Lemongello and Leslie Postal of the Orlando Sentinel — Gov. DeSantis proposed Wednesday that public school teachers and principals earn $1,000 bonuses this year, paid for with federal COVID-19 funds. The bonuses would be on top of teacher salary increases he also wants the Florida Legislature to fund during its current session this spring. The Governor, who insisted schools open in August, said holding in-person classes has helped students, parents and communities, and the educators who made that happen deserve a monetary reward. Teachers and principals "have put student success first throughout the course of the coronavirus pandemic," he added.
Teacher union balks at bonuses — The Florida Education Association, the state's largest teacher union, said 'thanks but no thanks' to DeSantis' plans to send $1,000 checks to schoolteachers and superintendents. The sticking point is the plan's exclusion of other school employees. "We support money for teachers and school staff, as almost all have put in extra time and their own personal resources to keep kids safe and learning during COVID," FEA President Andrew Spar said. "They transformed the learning system in March of last year and then again in August as we reopened. Recommending a $1,000 bonus for some school employees continues the Governor's strategy of picking winners and losers in our schools. It takes a village to educate Florida's children."
"House panel moves forward with $97 billion budget proposal" via Renzo Downey of Florida Politics — The House Appropriations Committee passed the chamber's $97 billion spending plan Wednesday. The Senate Appropriations Committee is expected to approve its $95 billion version Wednesday afternoon. That will set the table for budget conferences in the final weeks of Session. House budget chief Jay Trumbull told the committee the spending plan is 5% larger than the current fiscal year's $92.2 billion budget. A large share of the new increases is tied to the additional 730,000 Floridians added to Medicaid since the COVID-19 pandemic began. The panel gave its approval to the House plan by a 26-4 vote. Democratic Reps. James Bush, Ben Diamond, Evan Jenne and Tracie Davis cast the dissenting votes with Democrats in favor.
House, Senate aren't aligned on COVID-19 relief spending — The House and Senate are going in different directions on how to use the $10 billion in federal coronavirus relief funds heading to the state, Dixon of POLITICO Florida reports. The House wants to use $3.5 billion for building maintenance, $2 billion for transportation projects, $2 billion to bolster state reserves, and $1 billion for an emergency response fund, as well as a handful of nine-figure projects. The Senate, meanwhile, has yet to release its plans for the money.
"Leaders poised to cut affordable housing to pay for sewers, sea-level rise" via Gray Rohrer of the Orlando Sentinel — Lawmakers on Wednesday moved a step closer to diverting money intended for affordable housing to pay for new programs to combat sea-level rise, over the objections of housing program advocates who argue the pandemic has created a greater need for housing programs. House and Senate budget panels passed bills, HB 5401 and SB 2512, that would sweep two-thirds of the money that would go into affordable housing into grant programs for wastewater treatment projects and address the problems caused by sea-level rise in cities throughout the state.
"House seeks to eliminate Lawton Chiles fund" via Christine Sexton of The News Service of Florida — Lawmakers might wipe out a special account used to pay for health care and biomedical research and set up with money from a landmark 1997 settlement with tobacco companies The House Appropriations Committee voted to scrap a fund named after former Gov. Chiles. The measure approved would eliminate the Lawton Chiles Endowment Fund and transfer nearly $1 billion from the endowment to the state budget stabilization fund — which is one of the state's main reserve accounts — no later than June 30, 2022. Appropriations Chair Jay Trumbull noted that over the years, lawmakers have borrowed money from the Chiles endowment and sometimes have not repaid it.
"Courthouse site sparks rare public GOP conflict in Legislature" via Lawrence Mower of the Tampa Bay Times — Most hearings in Florida's 2nd District Court of Appeal are held on the second floor of a rented school building near Tampa's downtown. The school's windows aren't bulletproof. Hearings are held in classroom spaces. A 2016 study commissioned by the Legislature said the judges needed a new courthouse built in Pinellas or Hillsborough counties. Instead, the Florida Senate is proposing spending $50 million this year on a new courthouse in Lakeland, about 35 miles to the east. The abrupt decision to build a new courthouse in Lakeland drew rare objections from lawmakers on Wednesday and pits two neighboring regions and their representatives against each other.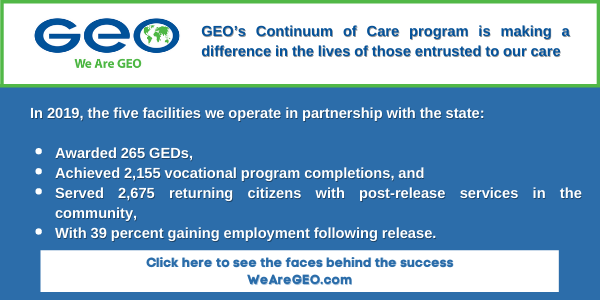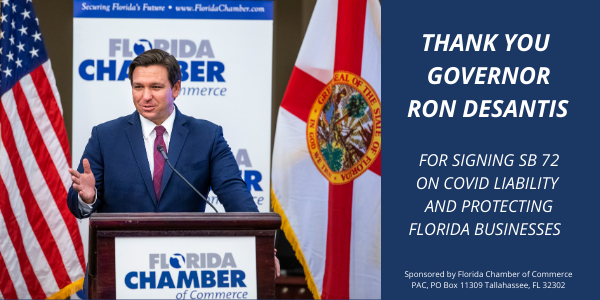 — TALLY 2 —
"Senate Committee OK's transgender sports bill" via Jason Delgado of Florida Politics — The Senate Committee on Health Policy advanced a bill Wednesday that would prohibit biologically-born men from competing on women's athletic teams. The committee advanced the proposal (SB 2012) with a party-line vote, underscoring the partisan skirmish over transgender rights within Florida's Legislature. The bill, sponsored by Republican Sen. Kelli Stargel of Lakeland, would create a limited pathway for someone transitioning from male to female to compete in women's sports. First, a student must declare a female identity to the school. Next, they'd need to maintain a specified testosterone level for at least 12 months before their first competition and throughout their period of eligibility.
Shevrin Jones defends transgender Floridians, decries 'bigotry' from GOP lawmakers — On Transgender Day of Visibility, the Senate Health Policy Committee debated SB 2012, a bill to block some transgender athletes from women's sports. During the meeting, Sen. Dennis Baxley weighed in, disparagingly comparing members of the transgender community to automobiles in a garage. Jones, the chamber's first openly LGBTQ member, spoke out against Baxley's offensive comments. After the meeting, Jones added: "I'm in this fight so that every person can have an equal chance to succeed and thrive. Let's be clear: there is no line to draw when it comes to a person's RIGHT TO EXIST. Until all of us can live safely without fear of harassment, violence, and discrimination, I'll keep speaking out. Bigotry be damned."
To watch the exchange, click on the image below:
"Will Florida's transgender sports bill hurt business?" via Kirby Wilson of the Tampa Bay Times — One of the most controversial bills making its way through the Florida Legislature hit a major snag this week — in South Dakota, of all places. Legislation in that state to ban transgender athletes from women's sports melted down Monday amid pressure from state business groups. They argued that the bill, which critics say discriminates against transgender kids, might make athletic organizations like the NCAA take their business elsewhere. Gov. Kristi Noem said she feared a lawsuit from the NCAA. Yet the Florida version of the bill hasn't had much pushback from business groups. When asked whether they had heard from business interests about the legislation, House Speaker Chris Sprowls and a spokeswoman for Gov. Ron DeSantis said they had not.
"Erin Grall's 'parents' bill of rights' awaits House vote" via Haley Brown of Florida Politics — The House is set to vote as soon as Thursday on controversial parental rights legislation. Rep. Grall's bill (HB 241), known as the "parents' bill of rights," would make clear that state and public schools cannot infringe on the "fundamental rights" of parents to direct the upbringing of their child. That extends to decisions about education, health care and mental health. Under the bill, only a parent could make religious upbringing or health decisions for a child. A parent would have to grant permission for their child to get any type of biometric scan, blood type records or for DNA to be collected.
"'Portraits in Patriotism' curriculum queued for House vote" via Renzo Downey of Florida Politics — The House is poised to approve a civics curriculum contrasting American democracy with oppressive foreign regimes. Rep. Ardian Zika's proposal (HB 5) would instruct the Department of Education to create a "Portraits in Patriotism" video library. The library would house first-person accounts of people who lived under foreign governments who demonstrated "civic-minded qualities." The so-called "Portraits in Patriotism Act" would incorporate the curriculum into regular school work. A student would need to earn three social studies credits covering U.S. history, world history, economics and U.S. government as part of an integrated K-12 curriculum. The House could vote to pass the legislation as soon as Thursday, after a Wednesday hearing as part of the Special Order calendar.
— TALLY 3 —
"Modified Bright Futures bill clears final committee stop" via Jason Delgado of Florida Politics — After undergoing some major modifications, Baxley's proposal to remodel Florida's Bright Futures Scholarship program cleared its final committee stop Wednesday. The Senate Appropriations Committee OK'd the measure (SB 86) with an 11-8 vote. The bill now awaits full Senate consideration. Initially, Baxley's proposal aimed to steer students toward degrees with more promising job prospects by denying or reducing scholarship funding for programs deemed less fruitful.
"Despite warnings from state prison chief, Senate seeks to shrink corrections system" via Ana Ceballos of the Miami Herald — As Florida lawmakers start piecing together a state budget, Senate Republican leaders appear to be going against the state's top prison official's wishes in a budget battle that could shutter four state-run prisons and potentially trigger the early release of inmates. The funding scuffle centers on a $140 million budget reduction that would require the Florida Department of Corrections to plan to shut down at least four state prisons by the end of the year, and demolish the facilities by June 2024. The Legislature would have no input on the plan. Corrections officials would need to figure out how to reduce at least 6,000 prison beds through the closure of prisons.
"House, Senate eye records exemption for lawmakers" via Ryan Dailey of News Service of Florida — The House and Senate are advancing proposals that would create a public-records exemption for information about lawmakers, including their home addresses and phone numbers, but opponents question how the measures would interact with a requirement that lawmakers live in their districts. Supporters of the proposals (SB 1488 and HB 1207) said an exemption would increase safety for lawmakers, as they have received threats and seen groups of people show up at their homes. The Senate Governmental Oversight and Accountability Committee voted 5-1 on Wednesday to approve the Senate version of the bill. Changes made to the Senate bill Wednesday would exclude state Cabinet members from being able to request exemptions, aligning the bill with the House version.
"Impact fee restrictions advance in Senate" via Jacob Ogles of Florida Politics — The Senate Finance and Tax Committee advanced proposed limits on impact fees, hours after a House committee moved its companion. The legislation (SB 750) would stop local governments from raising impact fees more than 50% over a four-year period. It would also define what qualifies as infrastructure to accommodate new growth in a community. Sen. Gruters, a Sarasota Republican and the bill's sponsor, added certain investments not included in a House companion bill (HB 337). The Senate bill would allow school districts to buy school busses and for county and city governments to purchase emergency vehicles like fire trucks and ambulances. He said limits on fees were important so as not to disrupt the construction market. Caps provide predictability on costs.
"Nonprofit tax protections continue to coast in House and Senate" via Jacob Ogles of Florida Politics — A dust-up between a Southwest Florida botanical garden and a county property appraiser could soon bring tax protections for nonprofits statewide. Legislation (HB 889) that would ensure nonprofits' tax-exempt status remains intact even if a private vendor sells goods on property cleared its second committee, the House Ways & Means Committee, Wednesday with a unanimous vote. So too did the Local Administration & Veterans Affairs Subcommittee last week. Meanwhile, a Senate bill (SB 1214) also moved with ease through its first two stops.
"House prepped to pass 'Protecting DNA Privacy Act'" via Haley Brown of Florida Politics — Legislation to create criminal penalties for handling another person's DNA data without their consent is ready for a vote in the House. The "Protecting DNA Privacy Act" (HB 833) would make submitting another person's DNA sample for analysis or conducting the analysis a third-degree felony. Disclosing another person's DNA analysis to a third party would also be a third-degree felony. Collecting or retaining another person's DNA sample with the intent to perform a DNA analysis would be a first-degree misdemeanor. Third-degree felonies carry punishments of up to five years in prison and a $5,000 fine, and first-degree misdemeanors carry punishments of up to one year in jail and a $1,000 fine.
"Bill addressing first responder radio system standards heads to final Senate committee" via Kelly Hayes of Florida Politics — A bill that would make changes related to radio systems used by fire departments is onto its final committee. The legislation (SB 360), filed by Clearwater Republican Sen. Hooper, passed unanimously in the Senate Committee on Banking and Insurance Tuesday afternoon. The legislation seeks to extend the grace periods during which high-rise buildings are not required to comply with a local fire authority's minimum radio signal strength standards. The bill would add five years to that deadline, which was originally Jan. 1, 2022. Local fire authorities set these standards to ensure consistent radio signal strength throughout buildings within their jurisdictions. The compliance time frames would not apply to buildings less than 75 feet tall.
"Timeshares want lower taxes? OK, then tell buyers how little the units are really worth." via Scott Maxwell of the Orlando Sentinel — Timeshare critics have long argued that many units are grossly overpriced, worth only a fraction of what a buyer could ever hope to recoup if she or he later wants to sell. One day, a pitchman is trying to pressure you into spending $20,000 for a unit you can use a week or two a year. The next, you learn that previous buyers are unloading the same units, and the costly annual fees, for pennies on the dollar. Well, it looks like the timeshare industry is finally coming clean about the depreciating value of some of its products, not because it wants to be transparent, but because the industry wants a tax break.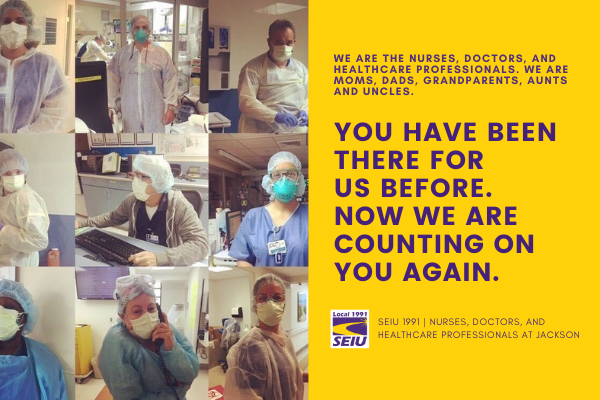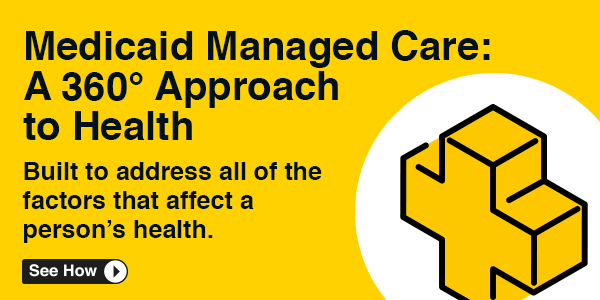 — LOBBY REGS —
New and renewed lobbying registrations:
Dean Cannon, GrayRobinson: Verde Technologies
Steven Marin, Marin and Sons: United Teachers of Dade
Will McKinley, Angela Dempsey, Erik Kirk, PooleMcKinley: SimpliGov
Bill Rubin, Heather Turnbull, Melissa Akeson, Jacqueline Carmona, Erica Chanti, Jodi Davidson, Christopher Finkbeiner, Matthew Sacco, Rubin Turnbull & Associates: Prenda, Rush Street Interactive
Gil Smart: Friends of the Everglades
Alan Suskey, RJ Myers, Suskey Consulting: AT&T Services, Florida Medical Manufacturers' Consortium, Roadmaster Drivers School
— LEG. SKED —
The Senate will hold a floor Session, 1:30 p.m., Senate Chamber.
The House will hold a floor Session, 3:30 p.m., House Chamber.
The Senate Special Order Calendar Group meets to set the special-order calendar, 15 minutes after the Senate Session.
Also:
The Senate Appropriations Committee, 9 a.m., Room 412 Knott Building.
The House Agriculture and Natural Resources Appropriations Subcommittee, 9 a.m., Reed Hall, House Office Building.
The House Early Learning and Elementary Education Subcommittee, 9 a.m., Morris Hall, House Office Building.
The House Local Administration and Veterans Affairs Subcommittee, 9 a.m., Room 404, House Office Building.
The House Professions and Public Health Subcommittee, 9 a.m., Room 212, Knott Building.
The House Criminal Justice and Public Safety Subcommittee, 12:30 p.m., Morris Hall, House Office Building.
The House Post-Secondary Education and Lifelong Learning Subcommittee, 12:30 p.m., Room 212 Knott Building.
The House State Administration and Technology Appropriations Subcommittee, 12:30 p.m., Reed Hall, House Office Building.
The House Tourism, Infrastructure and Energy Subcommittee, 12:30 p.m., Room 404, House Office Building.
— TALLY MADNESS —
Two weeks ago, 64 lobbyists set out for the ultimate prize: The right to call themselves the "best" lobbyist in the state.
The 2021 edition of TallyMadness was full of surprises. Lobbyists who were thought to be locks for the Final Four were toppled in the first couple of rounds. Cinderella stories emerged and sputtered out. And the spread in more than a few matchups could be counted on your fingers and toes.
All the while, Joe Anne Hart of the Florida Dental Association and Chris Flack of Duke Energy kept piling on votes as TallyMadness set a turnout record — more than 137,000 votes were cast since the competition began on March 18 to its conclusion on March 31.
Hart's run saw her go up against Andy Gonzalez in the opening round. She then punched her ticket to the Sweet 16 with a victory over John Holley. Wins against Allison Kinney and first-time competitor Albie Kaminsky brought her two a one-on-one against BillieAnn Gay. After a close match, she found herself in the title game.
Flack's path put him up against Michael Rubin, then fan-favorite Christian Minor. In the Sweet 16, he dispatched Mary Ann Hooks, before facing Clay Ingram and knocking him out in a similar fashion to the Noles vs. Wolverines matchup in the NCAA tournament. He came out on top in a shootout with Toby Philpot to earn his spot in the championship game.
Flack is no stranger to TallyMadness. In the first-ever tournament, he made it all the way to the Final Four.
Now, he joins an elite club of lobbyists who can call themselves TallyMadness champions.
Before he learned he was the winner, Flack told Florida Politics he was flattered to make it as far he did.
"There are lots of great lobbyists out there that do a lot of great work for their clients, and it's an honor to be considered one of them," he said. "I just want to remind everyone though that it's not a one-man show; it's a team effort. There are a lot of great people working with me."
As for his championship rival, he thinks Hart is a "great competitor" and "a great addition to The Process."
Flack, if he could speak to the thousands of voters who supported him throughout the tournament, would say: "Thank you. It's always great to know people appreciate the work that you do."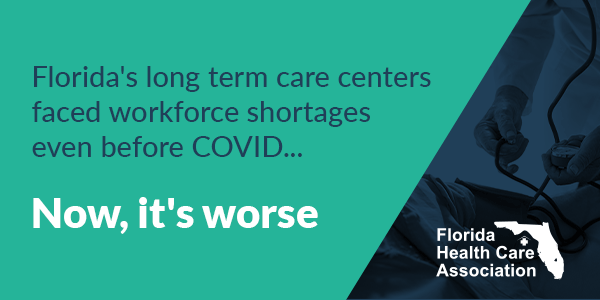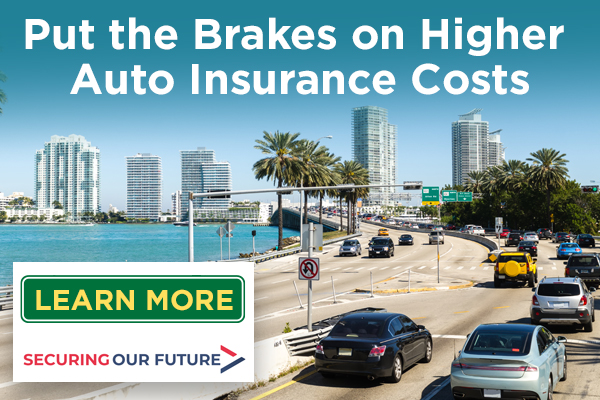 — STATEWIDE —
"Trouble in paradise — investigations in every corner of Florida" via Nate Monrow of The Florida Times-Union — High-profile prosecutions or investigations of public officials now span nearly every geographic corner of the nation's third-most populous state a patchwork of cases that includes an alleged scheme to sway a state Senate race that a local prosecutor said amounted to an "attack on democracy," a speculated "billion-dollar scheme to defraud" connected to a shambolic attempt to privatize a large public utility, and a web of sordid allegations swirling around the former Seminole County tax collector, including sex trafficking, that has now mushroomed into a major legal problem for Florida's most cartoonish politician: U.S. Rep. Gaetz.
"Ashley Moody sues over tax cut ban in federal COVID-19 relief act" via Scott Powers of Florida Politics — Moody has joined 12 other Republican Attorneys General in suing the Joe Biden administration to strike down a provision in the $1.9 trillion American Rescue Plan Act that would stop states from using the funding to offset tax cuts. The provision presumably thwarts Florida Republicans' plans to use some of the state's estimated $10 billion in COVID-19 relief money to ease employers' unemployment tax burden. "The federal government is trying to tell Florida we cannot lower your taxes. This is simply outrageous and a gross power grab by our federal government," Moody declared in a news release.
"Hearing set in Moody immigration fight" via News Service of Florida — A federal judge will hear arguments April 13 in an attempt by Moody to block immigration decisions by Biden's administration. U.S. District Judge Charlene Edwards Honeywell scheduled a hearing on a request by Moody for a preliminary injunction. Moody filed a lawsuit March 8 alleging that moves by the Biden administration threaten public safety, with her arguments focused on memos issued Jan. 20 and Feb. 18 by the U.S. Department of Homeland Security and U.S. Immigration and Customs Enforcement about immigration enforcement. But U.S. Department of Justice attorneys last week filed a 33-page response that argued the proposed preliminary injunction should be rejected and that the Biden administration has set immigration-enforcement priorities.
— 2022 —
"Nikki Fried 'very close' to 2022 challenge to 'egotistical' DeSantis" via A.G. Gancarski of Florida Politics — Fried appeared on MSNBC's The Reid Out to make her case against DeSantis. Even as the pandemic enters its final stretch, Fried continued to indict DeSantis for mismanagement of Florida amid the virus crisis. She told host Joy Reid that she was "very close" to formally launching a 2022 bid against the "egotistical" DeSantis. "The Governor has not been rational from Day One. He has taken this very dogmatic approach to the pandemic,'" Fried lamented. "He's taken this approach that he believes he's right. He's going to say these things because he's so focused on his popularity, and he wants to take and have ownership of this Trump lane that we saw, you know, the last eight years."
"Candidates emerge for Rene Plasencia, Bobby DuBose seats" via News Service of Florida — With Orlando Republican Rep. Rene Plasencia and House Democratic Co-leader Bobby DuBose of Fort Lauderdale facing term limits next year, two additional candidates have emerged to try to replace them. Orlando Republican Angelique "Angel" Perry opened a campaign account Wednesday to succeed Plasencia in what is now House District 50 in Orange and Brevard counties. Perry joined fellow Orlando Republican Christopher Robert Wright, who opened an account last month. Meanwhile, Fort Lauderdale Democrat Roderick Kemp opened an account last week to try to succeed DuBose in what is now Broward County's House District 94. Kemp joined Democrats Michael Carn and Elijah Manley. District boundaries — and potentially numbers — will change before the 2022 elections because of the once-a-decade reapportionment process.
— CORONA FLORIDA —
"Florida reports 5,294 new cases and 87 additional deaths" via Cindy Krischer Goodman of the South Florida Sun-Sentinel — Florida reported new 5,294 coronavirus cases on Wednesday and another 87 new resident deaths linked to COVID-19. The state has now reported 2,057,735 cases since the pandemic began. In early January, the seven-day average for new cases had climbed as high as 17,991. It was 5,154 on Wednesday, up from 4,662 a week ago. Public health experts say the virus is considered under control when the COVID-19 test positivity rate is under 5%. But since Oct. 29, Florida has exceeded 5% in its widely publicized calculation for assessing the rate for testing of residents. The state reported a daily positivity rate of 6.67% on Wednesday, up from 6.36% the day before.
"Gov. DeSantis to get COVID-19 vaccine this week" via The Associated Press — Now that Florida is making coronavirus shots available to people age 40 and up, DeSantis said Wednesday he's going to get his vaccine this week. DeSantis, 42, will join about 6 million people in Florida who have already received at least the first dose of a vaccine. The state has a population of 21.5 million people. He didn't give details about when or where he'll get his shot. "I'm not sure we're going to do it on camera; we'll see. If you guys want a gun show, maybe we can do it, but probably better off not," DeSantis said at a news conference. "We will let you know when I get the jab."
Tweet, tweet:
Gov. Ron DeSantis (R-FL) plans to get the vaccine this week: "I'm not sure we're gonna do it on camera. I mean, if you guys want a gun show…" pic.twitter.com/vjivWdfJvs

— The Recount (@therecount) March 31, 2021
"Florida activists urge DeSantis to vaccinate farmworkers, regardless of immigration status" via Ingrid Cotto and Jennifer A. Marcial Ocasio of the Orlando Sentinel — Farmworker organizations are urging Gov. DeSantis to prioritize essential farmworkers for the COVID-19 vaccine independent of their immigration status. The request asks that access to health care is improved for farmworkers "including an expansion of COVID-19 test sites; and that all incoming H2A workers arrive vaccinated or are first on the list for vaccination," reads the open letter, first published in January. After the call for help went unanswered, a petition seeking signatures and public support from local residents was launched online. The campaign states that farmworkers, including Hispanic immigrants, have been mostly excluded from Florida's vaccine distribution through identification and citizenship requirements.
"DeSantis says contact tracing didn't work, but state won't say how badly it failed" via Jenna Bourne and Lauren Powell of WTSP — We heard about contact tracing all the time at the beginning of the pandemic. It was pitched as a centuries-old strategy to stop the spread of disease. But, since then, Florida's government has gone pretty silent on that tactic. That is until 10 Investigates showed up at the governor's news conference in Palm Harbor on March 17 to ask him about it. "I think we have to admit that contact tracing has just not worked, OK?" DeSantis said. But just how badly did it fail? The Florida Department of Health told 10 Investigates it doesn't have that data. We'll come back to that. First, let's do a quick refresher on how contact tracing is supposed to work.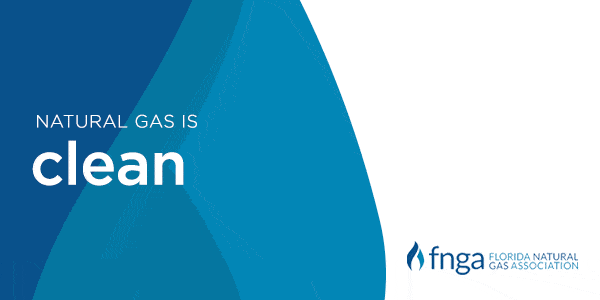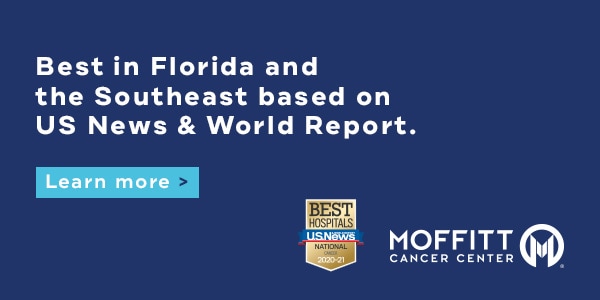 — CORONA LOCAL —
"Looking to get a Johnson & Johnson vaccine? New pop-up sites open in Miami-Dade County" via Michelle Marchante and Devoun Cetoute of the Miami Herald — Several Johnson & Johnson COVID-19 vaccine pop-ups are opening in Miami-Dade County this week. But the sites won't stay around for long. Most are opening for one day only. Unlike Pfizer and Moderna, the J&J vaccine is a single dose, and supplies are limited. None of the South Florida state, county or federally supported sites offer J&J. Only certain pharmacies, such as Publix, Winn-Dixie and Walmart, occasionally have doses in stock. So if what you want is J&J, you might want to try snagging one Wednesday at the following locations. The pop-ups will be at select Feeding South Florida food distribution events as part of a partnership with the Florida Division of Emergency Management.
"As legislation to shield colleges from COVID-19 lawsuits advances, USF faces a new lawsuit" via Kelly Hayes of Florida Politics — Another student has filed a class-action lawsuit against the University of South Florida for failing to offer partial tuition refunds to students after canceling in-person classes due to COVID-19 — action the Legislature is working to protect colleges from. USF doctoral student Valerie Marie Moore, who filed the suit in mid-March, argues that despite moving most classes online as a COVID-19 precaution, officials at USF did not refund any of the fees students paid for on-campus services during that time. As a result, Moore is seeking damages on behalf of all students who paid USF fees for on-campus services in 2020 or 2021 but did not receive the full benefits.
"Lake County to offer COVID-19 vaccines to students 16 and older next week" via John Cutter of the Orlando Sentinel — The Lake County school district is planning to offer COVID-19 vaccines to students 16 and older when they become eligible next week. Working with the Florida Department of Health for Lake, the district is making the Pfizer-BioNTech vaccination available in its high schools starting Monday. The vaccine is approved for use in those who are 16 and 17, while the others — Moderna and Johnson & Johnson — are only available for those 18 and older. The vaccine also will be offered to other school employees, who are already eligible under state guidelines. Lake students who are home-schooled or attend private schools also can come to be vaccinated, the district said.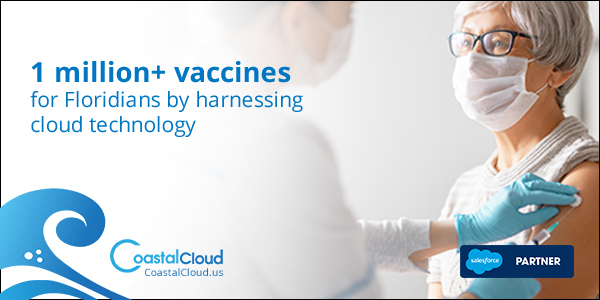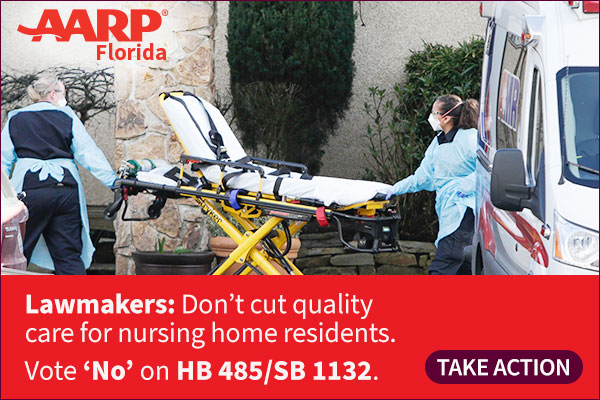 — CORONA NATION —
"Johnson & Johnson COVID-19 vaccine doses are delayed by a U.S. factory mix-up." via Sharon LaFraniere and Noah Weiland of The New York Times — Workers at a Baltimore plant manufacturing two coronavirus vaccines accidentally conflated the vaccines' ingredients several weeks ago, ruining about 15 million doses of Johnson & Johnson's vaccine and forcing regulators to delay authorization of the plant's production lines. The plant is run by Emergent BioSolutions, a manufacturing partner to both Johnson & Johnson and AstraZeneca. Federal officials attributed the mistake to human error. The mix-up has halted future shipments of Johnson & Johnson doses in the United States while the FDA investigates.
"Pfizer-BioNTech vaccine 100% effective in teens" via Lauren Morello of POLITICO — The coronavirus vaccine made by Pfizer and its partner BioNTech was completely effective in preventing infection among teens 12-15 in a late-stage trial. The preliminary findings of the trial that enrolled nearly 2,300 U.S. adolescents suggest the vaccine is even more effective for that age group than for adults, with similarly mild side effects. No teen who received the vaccine in a late-stage trial developed COVID-19, Pfizer and BioNTech said. By contrast, 18 teens in the placebo group became infected.
"Why D.C. is failing at the vaccination game" via Timothy Noah of The Atlantic — In Washington, D.C., where the key national policymakers work and often live, vaccination has been a fiasco. Software for a same-day registration system spat out so many error messages that the city had to get the vendor, Microsoft, to build a new system. On the key efficiency metric of "doses used," D.C. had delivered 72 percent of its doses into people's arms. The national efficiency rate was 78 percent. The fiasco has taken District residents by surprise because, until the vaccine rollout, D.C.'s handling of the pandemic was going quite well.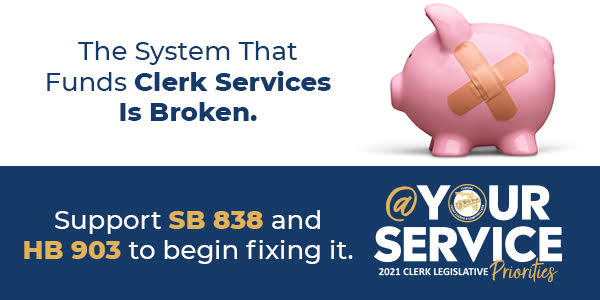 — CORONA ECONOMICS — 
"States have given out billions in unemployment benefit overpayments during pandemic, watchdog reports" via Yeganeh Torbati of The Washington Post — The government made $6.2 billion in overpayments across two unemployment insurance programs during the first year of the pandemic, according to a watchdog report released Tuesday. Millions of Americans lost their jobs as the coronavirus slammed the economy in spring 2020, forcing many to rely on jobless benefits and straining state unemployment systems. In March 2020, Congress passed legislation that boosted and supplemented regular unemployment benefits, including a new Pandemic Unemployment Assistance program (PUA), which extended help to workers left out of their state's systems. The Government Accountability Office report said the Labor Department reported that "states had identified more than $3.6 billion in PUA overpayments from March 2020 through February 2021."
— MORE CORONA —
"Are we heading for a post-pandemic 'Roaring 2020s,' with parties and excess?" via Marlene Cimons of The Washington Post — This has been a year of extreme social deprivation. But the pandemic — like all pandemics before it — eventually will end. Then what? Will we easily transition from isolation back into the real world? For most of us, the answer probably is yes, although it may take time to adapt, according to social scientists who study human behavior. "Social skills are like a muscle," says Richard Slatcher, a psychology professor at the University of Georgia who studies the effects of relationships on health and well-being. "If we are out of practice, it will take a while to get back on the social bike, if you will, and ride it again."
"Vaccine passports are already turning into a culture war" via Molly Roberts of The Washington Post — The first thing to know about vaccine passports is that they're not passports. They're more like certificates, likely emerging in the form of scannable smartphone codes, that declare one thing and only one thing about their bearer: that they have gotten stuck in the arm the requisite number of times. The second thing to know about vaccine passports is that they don't even exist yet, at least not at any appreciable scale. The White House is working with private companies to develop standards for whatever products emerge, but the government isn't crafting a little blue book with an N95-clad eagle embossed in gold that all civilians must carry wherever they go.
"Washington Post poll: Fewer than half of Americans feel comfortable attending sports in person" via Rick Maese and Scott Clement of The Washington Post — As Major League Baseball opens its new season under a lingering coronavirus cloud and NBA and NHL teams begin making a final push for the playoffs, fewer than half of Americans say they would feel comfortable attending a live sporting event, according to a new Washington Post-University of Maryland poll. Baseball's Opening Day is Thursday, and stadiums across the country will open their gates and welcome back fans with a range of restrictions and protocols in place, including mask mandates and caps on attendance. While 42% of Americans are comfortable attending a live, ticketed sporting event in general, people say their own comfort levels vary widely based on conditions.
"No more empty middle seats: Delta ending pandemic policy May 1" via Dawn Gilbertson of USA TODAY — Make room for neighbors on your next Delta Air Lines flight. The airline will end its yearlong practice of blocking middle seats on May 1, company officials announced Wednesday. Delta had extended the popular policy several times during the pandemic, most recently in February, when it said it would keep middle seats open through April 30. It is the last U.S. airline still blocking middle seats in regular economy as a pandemic safety measure, though a United executive last year called blocking middle seats a publicity stunt. Alaska Airlines is blocking middle seats in premium economy through May 31. United never blocked seats, and American Airlines abandoned the practice of blocking some seats last summer.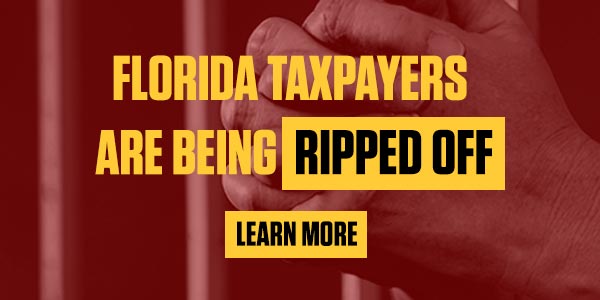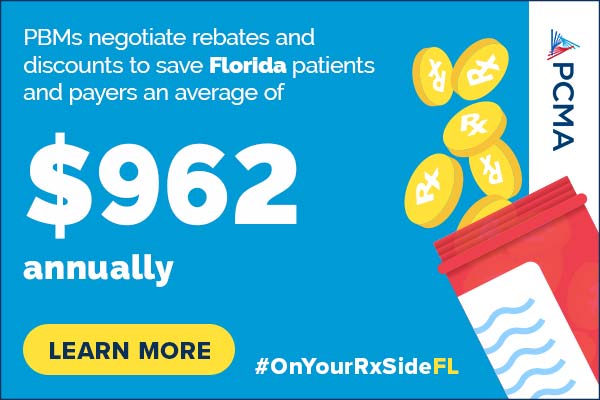 — THE DEFINING FIGHT —
"Georgia Republicans supported voting buses and dropboxes — until Trump and the GOP started losing" via Igor Derysh of Salon — Some Georgia Republicans who promoted Fulton County's mobile voting buses last year voted to restrict them after the party lost the state's presidential and Senate races. The Election Integrity Act of 2021, Georgia's sweeping election reform law, has widely been described as a "voter suppression" effort, largely prompted by baseless allegations of election fraud spread by Trump and his allies. Biden and other Democrats have compared the law to those of the Jim Crow era, and numerous voting rights groups have already sued to strike down key measures they argue will disproportionately impact voters of color. The law bans the use of Fulton County's mobile voting buses and restricts the use of absentee ballot drop boxes.
"The major corporations that have spoken out against Georgia's voting restrictions" via Shawna Chen of Axios — Microsoft and American Express became the latest major companies to express concern about Georgia's law curbing voting rights, which critics say will especially impact Black communities' voting access. Many of these corporations are based in Georgia and could have spoken up earlier when the law was being considered or before the governor signed. States often take cues from how hard businesses push back. Activists pressed Georgia-based businesses to publicly oppose the legislation for weeks before it was signed into law, and are now calling for people to boycott the companies.
— PRESIDENTIAL —
"Behind Joe Biden's big plans: Belief that government can drive growth" via Jacob M. Schlesinger and Andrew Restuccia of The Wall Street Journal — Biden envisions long-term federal spending claiming its biggest share of the American economy in decades. He wants to pay for that program in part by charging the highest-earning Americans the biggest tax rates they've faced in years. The Biden economic team's ambitions go beyond size to scope. The centerpiece of their program seeks to give Washington a new commercial role in matters ranging from charging stations for electric vehicles to child care, and more responsibility for underwriting education, incomes and higher-paying jobs.
"Biden takes his time filling out diplomatic corps" via Kylie Atwood and Jeff Zeleny of CNN — More than two months into his term, Biden has yet to name a single ambassador to send overseas, putting him behind the pace set by his most recent predecessors and leading to early frustrations among some career State Department officials and big-time Democratic donors. Though Biden has been presented with the names of top contenders for ambassadorships to the European Union, NATO and other high-level posts, including China and Russia, and is expected to decide on at least some of those positions in April, people familiar with the matter say that on the vast majority of ambassador posts, the President is still weeks away from deciding on the broader makeup of his diplomatic corps.
"Trump gave drug companies a last-minute win on prescription prices. Democrats want Biden to roll it back." via Christopher Rowland of The Washington Post — Two weeks before Trump left office, his administration bestowed a parting gift on the U.S. prescription drug industry. It proposed a rule to block the government from citing exorbitant prices to seize control of a drug's production. The rule, drawn up by a division of the Commerce Department, would settle a long-running battle over when the government is justified in exercising "march in" rights over taxpayer-supported government inventions. The 40-year-old Bayh-Dole law gives the government power to grant a license to another manufacturer if a company is not making a government-sponsored invention available to the public on "reasonable terms." The government has never used the extraordinary power, regardless of which party has held the White House.
— EPILOGUE TRUMP —
"Trump elevates loyal Florida operative to shore up post-presidency political operation" via Business Insider — Trump tapped longtime Florida political operative Susie Wiles to help lead his post-White House political operation, Trump advisors familiar with the move tell Insider. Wiles was brought in last week to help structure Trump's effort to continue leading the Republican Party — and potentially run for President again in 2024. Trump has called Wiles to Mar-a-Lago regularly during the past two months to gauge her interest. Trump tapped her in 2016 and 2020 to direct his successful Florida campaigns. "She is in a position of influence right now," said one Trump advisor familiar with Wiles hiring. "The question is: What direction does Susie take the organization?"
"N.Y. seeks Trump insider's records, in apparent bid to gain cooperation" via Ben Protess, William K. Rashbaum, Jonah E. Bromwich and Maggie Haberman of The New York Times — State prosecutors in Manhattan investigating Trump and the Trump Organization have subpoenaed the personal bank records of the company's chief financial officer and are questioning gifts he and his family received from Trump, according to people with knowledge of the matter. In recent weeks, the prosecutors have trained their focus on the executive, Allen H. Weisselberg, in what appears to be a determined effort to gain his cooperation. Prosecutors are examining, among other things, whether Trump and the company falsely manipulated property values to obtain loans and tax benefits.
"Top Trump adviser warned then-President on virus supply shortage, then pursued controversial deals" via Dan Diamond of The Washington Post — A top adviser privately urged President Trump to acquire critical medical supplies in the early days of the coronavirus outbreak — and after the warning was ignored, pursued his own ad hoc strategy that committed more than $1 billion in federal funds and has since prompted multiple probes, according to newly released documents from congressional investigators. Peter Navarro, who served as Trump's trade adviser, warned the President on March 1, 2020, to "MOVE IN 'TRUMP TIME'" to invest in ingredients for drugs, handheld coronavirus tests and other supplies to fight the virus, according to a memo obtained by the House's select subcommittee on the coronavirus outbreak.
"EPA dismisses dozens of key science advisers picked under Trump" via Dino Grandoni of The Washington Post — Environmental Protection Agency (EPA) Administrator Michael Regan will purge more than 40 outside experts appointed by President Trump from two key advisory panels, a move he says will help restore the role of science at the agency and reduce the heavy influence of industry over environmental regulations. The unusual decision, announced Wednesday, will sweep away outside researchers picked under the previous administration whose expert advice helped the agency craft regulations related to air pollution, fracking and other issues. Critics say that, under Trump, membership of the two panels — the EPA's Science Advisory Board (SAB) and Clean Air Scientific Advisory Committee (CASAC) — tilted too heavily toward regulated industries, and their positions sometimes contradicted scientific consensus.
— CRISIS —
"Two Capitol Police officers sue Trump for sparking Jan. 6 mob attack" via Kyle Cheney of POLITICO — Two Capitol Police officers injured in hand-to-hand combat during the Jan. 6 insurrection are suing Trump for inciting his supporters, many of whom later stormed Congress and formed a mob that assaulted more than 100 officers protecting lawmakers. Officers James Blassingame and Sidney Hemby described a severe physical and emotional toll from the riot that continues to haunt them. And in a 40-page lawsuit, they said Trump bears direct responsibility for unleashing violent followers upon the Capitol. Both officers are seeking unspecified compensation and damages greater than $75,000 apiece.
"After Capitol riot, Congress eyes bipartisan reform of its own protectors" via Andrew Desiderio and Kyle Cheney of POLITICO — Lawmakers investigating the Jan. 6 Capitol insurrection are zeroing in on an opaque trio of officials now in charge of Congress' security after that group's failures during the riot exacerbated the violence. The Capitol Police Board, a three-member panel responsible for protecting lawmakers and the building itself, has power over nearly every security decision made under the dome, during everyday business, as well as major events like the State of the Union address. Despite that remarkable sway over the well-being of an entire branch of government, the board is perhaps best known for how little it has changed since its 1873 inception.
— D.C. MATTERS —
"Rick Scott heads to Iowa in new, powerful position defined by a familiar theme: money" via Alex Daugherty of the Miami Herald — Scott is laying the groundwork for a potential 2024 presidential run, and his path will look a lot like his three statewide races in Florida. In 2010, 2014 and 2018, Scott outspent the competition, in part due to his vast wealth that allowed him to spend a combined $150 million of his own family's money, in addition to donor support, to win and keep the governor's mansion as a virtual unknown in politics and flip a U.S. Senate seat during an election cycle that was bad for Republicans nationwide. The 68-year-old Naples resident was also willing to spend money on poll-tested TV messages over and over again.
"Kathy Castor and Charlie Crist call for expedited OSHA review of Tampa lead smelter" via Rebecca Woolington, Corey G. Johnson and Eli Murray of the Tampa Bay Times — Rep. Castor and Rep. Crist co-signed a letter Wednesday to U.S. Secretary of Labor Martin J. Walsh. Castor and Crist urged the labor department to take fast action, adding that "if the plant cannot operate safely, then it should not operate at all." The representatives further requested that Gopher employees receive testing for any health issues tied to work exposure. Workers have inhaled the neurotoxin lead and also been burned by it. Some have passed out after becoming overwhelmed by dangerous gases, like sulfur dioxide.
"Reversing Trump, Pentagon to release new transgender policy" via Lolita C. Baldor of The Associated Press — The Pentagon will sweep away Trump-era policies that largely banned transgender people from serving in the military, issuing new rules that offer them wider access to medical care and assistance with gender transition. The new department regulations allow transgender people who meet military standards to enlist and serve openly in their self-identified gender, and they will be able to get medically necessary transition-related care authorized by law, said the officials, who spoke on condition of anonymity to discuss internal decisions not yet made public.
Neal Dunn welcomes F-35 squadron — Following the Air Force's decision to have Tyndall Air Force host of three squadrons of F-35A Lighting II jets, U.S. Rep. Dunn praised the selection. The Panama City Republican said the community's long history of support for the Air Force made it a "perfect choice" and also said this will help the region recover economically two years after Hurricane Michael largely flattened the base and community around it. "This addition is exactly what the base and the surrounding area need to further recover and thrive," Dunn said. "Not only will building these new squadrons bring new jobs to the community, but thousands will soon call Florida's Second Congressional District 'home.'"
News you can use — "Boater safety law requires engine cutoff devices be worn starting April 1" via Andrea Stetson of the Naples Daily News — A new federal boater safety rule few people know about is set to go into effect April 1. The new law stipulates that the operator of any powerboat less than 26 feet in length must wear the boat's engine cutoff switch when traveling on plane. U.S. Coast Guard officials say too many boat captains leave the lanyard to the switch dangling uselessly unattached, and that becomes a safety hazard. The engine cutoff devices are designed to prevent a boat-strike injury and runaway boat if an operator is accidentally ejected overboard.
— LOCAL NOTES —
"Feds wanted to shelter migrant children at Orange County Convention Center, Mayor says" via Stephen Hudak of the Orlando Sentinel — Federal officials, facing a growing humanitarian crisis at the nation's southern border, wanted to shelter up to 5,000 children at the Orange County Convention Center, Mayor Jerry Demings said Wednesday morning. "They obviously have a major problem," he said of U.S. Immigration and Customs Enforcement and Department of Health and Human Services officials. Demings said he turned down the request, because the Pentagon-sized Convention Center, idled by trade-show and convention postponements and cancellations during much of the pandemic, has seen a recent increase in summer bookings. Federal authorities would have needed at least 300,000 square feet indefinitely, likely beginning in June.
"Court upholds Miami-Dade expressway law" via The News Service of Florida — An appeals court rejected a challenge to a 2019 state law that made major changes in the operation of expressways in Miami-Dade County. A three-judge panel of the 1st District Court of Appeal overturned a Leon County circuit judge's ruling that the law was unconstitutional because it violated Miami-Dade County's home-rule powers. The law, which passed after heavy debate among Miami-Dade County legislators, abolished the long-standing Miami-Dade County Expressway Authority and replaced it with a new entity called the Greater Miami Expressway Agency. The expressway authority quickly filed a multi-count lawsuit challenging the measure.
"Ethnic, racial tensions follow Haitian Americans' political rise in northeast Dade" via Aaron Leibowitz of the Miami Herald — Josaphat "Joe" Celestin remembers the first time he ran for Mayor of North Miami in 1999. His opponents displayed negative images of Haiti's capital, Port-au-Prince, to suggest what would become of the Northeast Miami-Dade city if Celestin won. One voter played "Dixie," the anthem of the former Confederacy, as Celestin approached his door while campaigning. "That didn't stop the will of God and the will of the people," Celestin, who was elected in 2001 as the first Haitian American Mayor of a sizable U.S. city, told the Miami Herald. Over the last 20 years or so, dating back to when El Portal elected the country's first Haitian American Mayor in 2000, the landscape for Haitian Americans in politics has changed.
"JetBlue is avoiding nearly $1 million a year in local property taxes" via Jason Garcia of the Orlando Sentinel — JetBlue Airways Corp. has been improperly avoiding as much as $800,000 a year in property taxes, according to new Orange County Property Appraiser Amy Mercado. That's enough money to pay the salaries of 11 public-school teachers. At issue are three properties JetBlue leases at Orlando International Airport: An employee training center, a hotel, and a maintenance hangar. JetBlue's properties, Mercado said, appear to have been "inadvertently" left off Orange County's property tax rolls for years and therefore exempt from paying the tax that funds everything from garbage collection to parks to police.
"St. Pete Council member and mayoral candidate Darden Rice calls for resolution opposing voter suppression legislation" via McKenna Schueler of Creative Loafing — On Wednesday, Rice announced her sponsorship of a city resolution that calls on the Pinellas County Legislative Delegation to oppose legislation in the Florida legislature that could restrict voting access across the Sunshine State. According to an annual roundup from the nonpartisan Brennan Center for Justice, at least two Republican-sponsored Senate bills — targeting voter ID requirements and mail voting — have been introduced that could restrict voting access in Florida. "The attacks on voting rights in the Florida Legislature are shameful and indefensible," said Rice, referencing Florida's Senate Bill 90 introduced by Baxley of Ocala.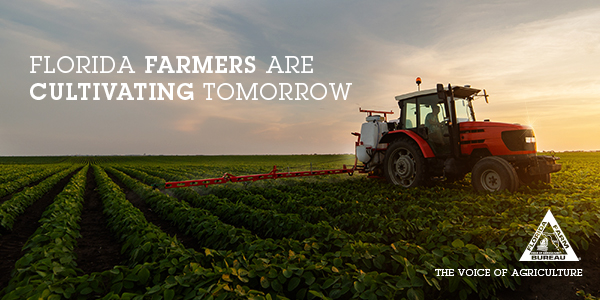 — MORE LOCAL —
"Panama City launches hotel project to recover from Hurricane Michael" via Drew Dixon of Florida Politics — Downtown Panama City saw an important step in a yearslong recovery from Hurricane Michael Wednesday morning. Construction began on Hotel Indigo in the center of the city. The hotel's groundbreaking took place at the site of the former City Hall, which was heavily damaged during Hurricane Michael when it slammed the Florida Panhandle on Oct. 11, 2018. The category 5 storm packed winds estimated to be over 150 mph and caused so much damage to the city's old government building that it was eventually demolished. Panama City Mayor Greg Brudnicki said the public-private partnership for the hotel has the right idea.
"FSU to request approval to begin raising money for Doak Campbell Stadium renovations" via Curt Weiler of the Tallahassee Democrat — The Florida State Board of Trustees meeting Thursday will have a special athletics agenda item. Along with the usual address from FSU Director of Athletics David Coburn, Seminole Boosters, Inc. CEO Michael Alford is expected to request approval to begin raising money for upcoming renovations to athletic facilities, according to the meeting agenda posted online. Chief among those facility upgrades is expected to be a renovation to Doak Campbell Stadium.
"Florida State, FAMU encouraging but not requiring students to get vaccinated" via Byron Dobson of the Tallahassee Democrat — With DeSantis making individuals 16 and older eligible for vaccines beginning Monday, Florida A&M and Florida State universities are encouraging students to take advantage. But unlike Rutgers University in New Jersey, which recently announced it's requiring students who take in-person classes this fall to get vaccinated, state universities follow the guidelines of the Board of Governors and the Governor. FAMU students meeting the age eligibility will get the vaccine at the Lawson Center, which is open 9 a.m.-5 p.m. seven days a week.
"'Make a new day': Transgender Day of Visibility in spotlight at Frenchtown Heritage Hub" via CD Davidson-Hiers of the Tallahassee Democrat — Roughly 30 people gathered Wednesday in Frenchtown's Heritage Hub for an event celebrating Transgender Day of Visibility. Janel Diaz as drag queen performer Vashai Avionce belted out the lip sync to "End of the Road Medley" by Gladys Knight. Tallahassee LGBTQ advocacy group Capital Tea hosted the event at the corner of North Martin Luther King Jr Boulevard and West Georgia Street to highlight and celebrate local Black transgender residents. Volunteers from other local organizations in attendance included CCYS Going Places and the Neighborhood Medical Center. "We're trying to make a new day," Capital Tea organizer Taylor Biro told the Tallahassee Democrat.
"Equality Florida Action PAC backs Dan Gelber, Mark Samuelian reelection bids in Miami Beach" via Ryan Nicol of Florida Politics — A prominent LGBT rights organization is endorsing a pair of Miami Beach officials seeking reelection this fall. Equality Florida Action PAC is backing Mayor Gelber and City Commissioner Samuelian in their respective reelection bids. "Equality Florida Action PAC has been in the trenches for years fighting for the issues and causes that make lives better for residents, which is why I am humbled and honored to earn their early endorsement," Gelber said Tuesday. "While much progress has been achieved to have an equal society, we know there is much work left to do to ensure everyone feels safe and free from any form of discrimination."
"New special forces diversity chief at MacDill under investigation" via Lleana Najarro of the Tampa Bay Times — The first chief diversity and inclusion officer for the U.S. Special Operations Command, based at MacDill Air Force Base, is under investigation following allegations made on social media about posts he allegedly made, according to a spokesman. Richard Torres-Estrada started on the job on March 1. The command, which trains and equips units, including Army Rangers and Navy SEALs, announced Torres-Estrada's hiring last week as part of its Diversity and Inclusion Strategic Plan. On Friday, Fox News host Tucker Carlson criticized posts that he said appeared on Torres-Estrada's Facebook page and included a photo of Trump holding up a bible in front of St. John's Church in Washington, D.C.
"After long wait, concert venues set for millions in pandemic relief grants" via Jay Cridlin of the Tampa Bay Times — After months of waiting, Tampa Bay concert halls, promoters, theaters and attractions are preparing for a long-anticipated pandemic relief windfall.: Shuttered Venue Operators Grants. The $16 billion Shuttered Venue Operators Grants was part of a pandemic relief package passed in December, but it's been delayed for weeks as the Small Business Administration has made tweaks and figured out how to roll it out. Applications will finally be available on April 8, according to the agency. They're coming not a moment too soon.
"Two former Hillsborough commissioners join lobbying firm" via C.T. Bowen of the Tampa Bay Times — And, after departing the commission, Les Miller and Sandra Murman worked together on a newspaper column opposing the proposed ferry connecting south Hillsborough County to MacDill Air Force Base. Both will work on state and local issues. However, they cannot lobby Hillsborough commissioners just yet. Departing commissioners are prohibited from lobbying their former colleagues for two years. Shumaker Advisors Florida is a Shumaker, Loop & Kendrick law firm subsidiary that has offices in Tampa, Sarasota, and four other states.
"Cynthia Chestnut to lead Black women's political consortium" via Cindy Swirko of The Gainesville Sun — A group of Black women, including Chestnut, have formed an organization to recruit and train candidates and to mobilize for or against legislation in the state and country. The Florida Democratic Black Women's Consortium includes current and former political leaders, businesswomen, teachers, and others. It is chaired by Chestnut, a former state representative and holder of local elected offices. "We want to build a bench of Black women candidates so that we have people prepared and ready to run for office," Chestnut said.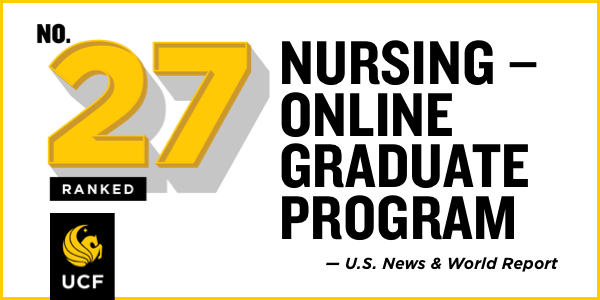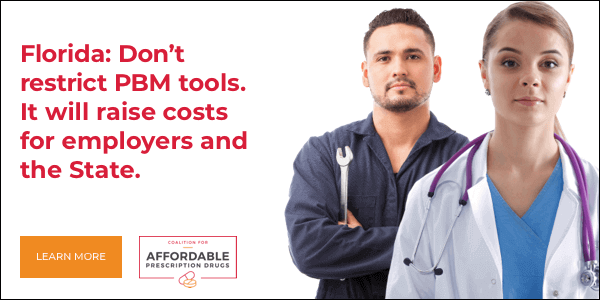 — TOP OPINION —
"A critical moment in the COVID-19 fight for Florida and the country" via the Tampa Bay Times editorial board — After a year in various stages of lockdown, Americans are understandably anxious to get on with their lives. But the White House was right Monday to plead for the nation's continued patience, as America enters a delicate phase, with infections increasing even as the supply of coronavirus vaccine is becoming more available across the country. These two very different pictures underscore both the perils and promise of the coming weeks. Cases of the virus are up about 10 percent over the past week from the previous week, to about 60,000 cases per day nationwide, according to the CDC. The daily average for the last two weeks is nearly 19 percent above the figure from the two weeks before.
— OPINIONS —
"COVID-19 isn't over, and the next wave may be worse" via David Fickling of Bloomberg — With vaccines spreading through rich countries at gathering speed and lockdown restrictions weakening with the spring sunshine, it's tempting to believe that the long nightmare of COVID-19 is finally ending. In the U.K., 58% of the adult population has received at least one dose of vaccine. In the U.S., Biden has doubled an original goal of administering 100 million shots in his first 100 days in office, which would bring the total to 200 million by the end of April. On Google, the search term "after Covid" has been getting more interest than "Covid symptoms" for the past month, suggesting the world is thinking more about what life will be like when things return to normal.
"Democrats need to use what little power they have left to defend open government" via the Orlando Sentinel editorial board — As the minority party in Florida, Democrats don't have much power these days. However, they still have the ability to stop Republicans from creating new exemptions to the state's cherished Sunshine Law, which gives the public access to the documents and meetings it needs to hold government officials accountable. Florida's Constitution recognizes the essential quality that information plays in good government, so it requires a two-thirds majority of each house for exemptions to become law. That means Democrats have the numbers — barely — to do the right thing and stop the worst of those bills in their tracks. The trouble is, few Democrats are vocal champions of open government, like Orlando Rep. Carlos Guillermo Smith has become.
"Clueless or racist? Florida House passes anti-protest bill as George Floyd death trial unfolds" via Fabiola Santiago of the Miami Herald — Leave it to Florida Republicans to pass in the House a bill that targets Black people at the same time the police officer charged with the murder of George Floyd is on trial. Clueless — or downright racist? Given facts and history, most likely, the latter. The instigator of Florida's so-called "anti-riot" bill is Yale- and Harvard-educated lawyerDeSantis. And the sponsor is another lawyer, an eager-beaver Republican representative from Miami, Juan Fernandez-Barquin, who says he volunteered for the job to help DeSantis, in my opinion, with his fascist endeavor. Barquin used to be an assistant public defender in Palm Beach, but I guess he now plays for another team.
"Ban water for voters? Following Georgia, Florida GOP as predictable as its proposals are racist" via the Miami Herald editorial board — Florida Republicans' tactics ahead of the 2022 elections are clear and simple: Make it hard for citizens to vote by mail. When they go to the polls in the Florida heat, they make standing in line more miserable by making it illegal to hand them water. In Republicans' fantasy world — one in which Trump won "by a landslide," and we have to "fix" the system to keep Black and Brown people from turning out in large numbers — giving someone a bottle of Dasani as they stand on line to vote is going to turn America into Venezuela. But House Bill 7041 is not a fantasy. And Floridians are in danger of it becoming a reality.
"Florida's SB 146: A wedge for action civics" via Stanley Kurtz of National Review — Well-intentioned legislators in Florida have unanimously passed a civics bill through the upper chamber that is likely to have the very opposite effect as the one intended. The bill, SB 146, authorizes creating a civics "practicum" for high school and provides for the designation of certain schools focused on participatory civics as "freedom schools." Unfortunately, although few of those who supported it will have intended this, the bill is likely to bring leftist "action civics" to Florida. Action civics inappropriately politicize schooling by authorizing student political protests and lobbying for course credit. That is wrong in principle.
"Kathy Colangelo: Filling the gaps of a hardening insurance marketplace" for Florida Politics — Florida is experiencing a "hardening marketplace" — when the traditional/admitted insurance market grows more cautious and insurance supply goes down. Typically, the result is higher rates for homes and commercial properties alike. Keeping the insurance market diverse is more critical than ever to ensure Floridians continue to have options when insurance "gaps" need to be filled. The surplus lines industry is positioned to tailor coverage for unique risks and help consumers with challenging or hard-to-write circumstances. Surplus lines insurers can provide different coverage options — such as higher limits or excess layers — that the traditional market sometimes cannot. They support businesses, hard-to-insure homes and nontraditional risks behind the scenes every day.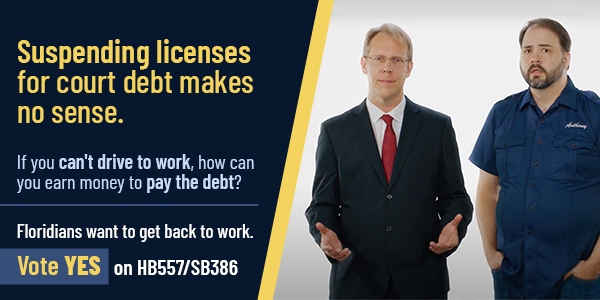 — ON TODAY'S SUNRISE —
If you've been waiting on a COVID-19 shot, get ready. Beginning Monday, adults' age restrictions are gone; DeSantis says Florida will receive a record number of vaccines next week.
Also, on today's Sunrise:
— The Governor is planning to get his own vaccination before the end of the week
— DeSantis is also asking state lawmakers to give teachers and principals $1,000 bonuses for getting schools reopened during the pandemic.
— The Senate Health Policy committee approves a bill saying transgender kids cannot play on the girl's team — unless they take a testosterone test. LGBTQ advocates are wondering what lawmakers will do next.
— Speaking of which, the House votes on the "Parental Bill of Rights" that would require schools to out gay students to their parents, even if doing so would put those kids in danger.
— Yet another hole in the Sunshine Law. A senate committee votes to exempt the home address of lawmakers from the public records law. Sen. Ray Rodrigues says the current climate is so toxic that lawmakers need protection from angry constituents.
— And finally, police are accusing a Florida Woman of stabbing her roommate over $60 in federal stimulus money.
To listen, click on the image below: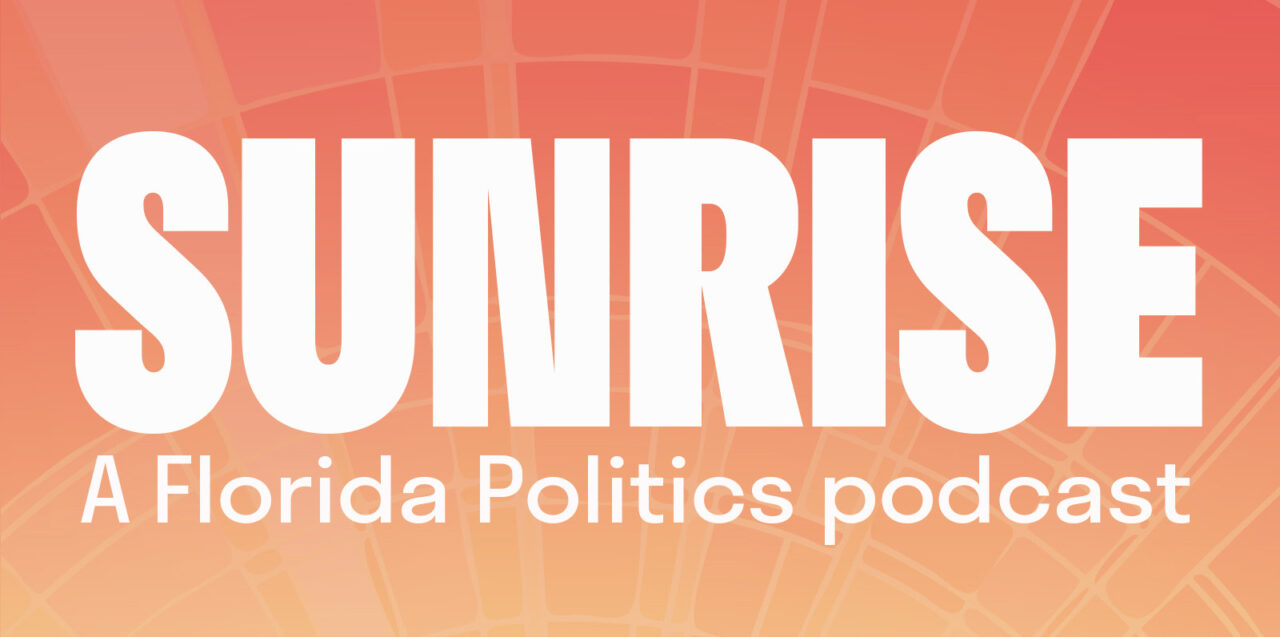 — ALOE —
"UF climbs U.S. News & World Report Best Graduate School rankings" via Drew Wilson of Florida Politics — The University of Florida features prominently in U.S. News & World Report's new Best Graduate Schools rankings. A dozen UF colleges and 61 graduate programs placed in the top-25 among public universities on the list, which was released Tuesday. "The excellence of UF's graduate programs continues to be recognized among the top universities in the country, which is a testament to the impact of our faculty in teaching and research," UF Provost Joe Glover said. "The continued rise in rankings not only recognizes the value UF offers to students across such a broad array of graduate and professional programs, it also highlights how their education will ready them for long-term success in their careers."
— HAPPY BIRTHDAY —
Best wishes to our friend Neil Brickfield as well as Ryder Rudd.
___
Sunburn is authored and assembled by Peter Schorsch, Phil Ammann, A.G. Gancarski, Renzo Downey and Drew Wilson.