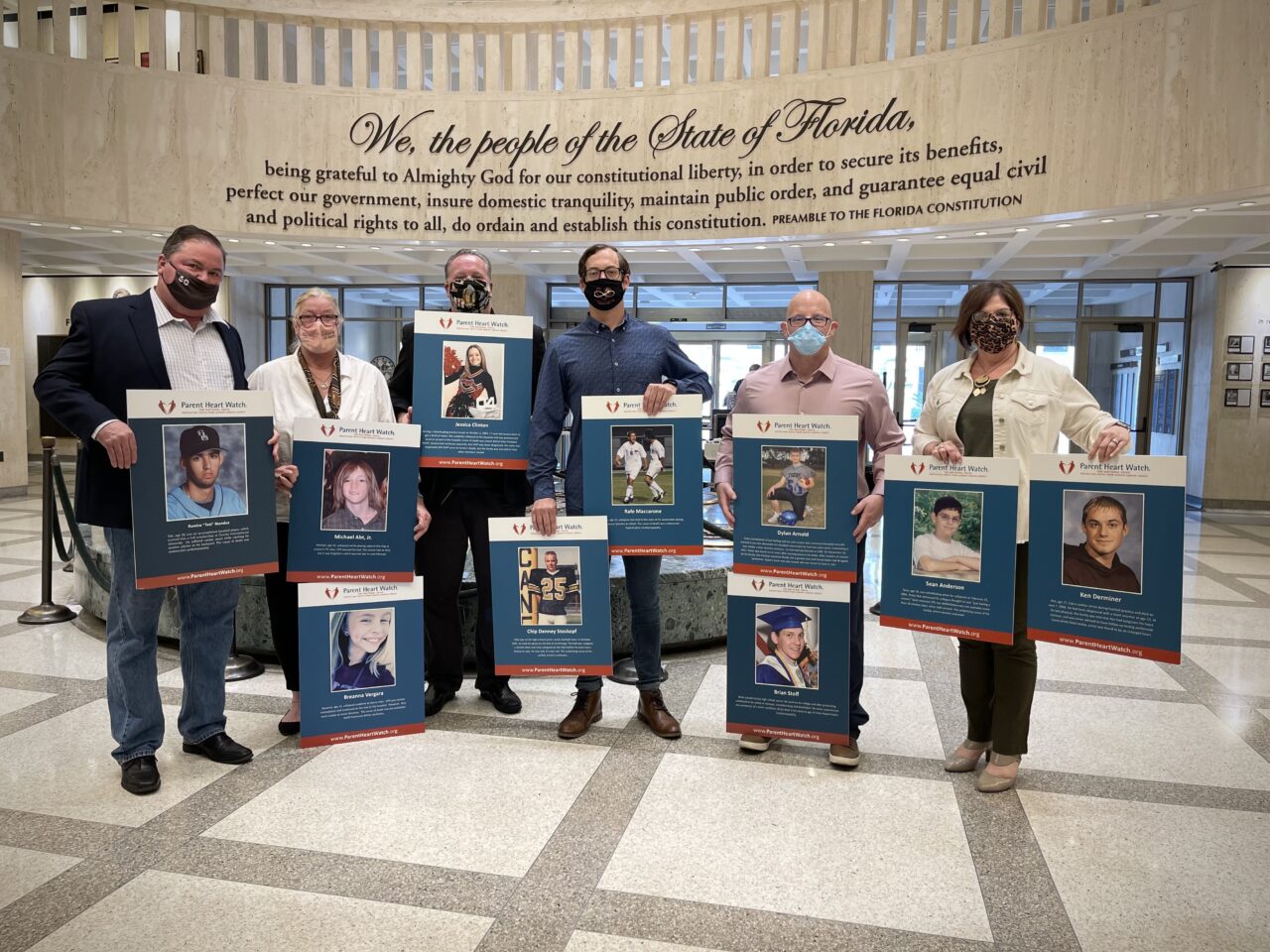 CPR can triple a person's chances of survival if started immediately.
Visitors from across the state puddled tears in the Capitol this week as they urged lawmakers to pass a bill that may have saved the lives of their loved ones.
Appearing before the House Secondary Education & Career Development Subcommittee, they wept as they shared details.
A mother said her seemingly healthy son died while surrounded by friends on the playground.
A father remembered seeing his near-lifeless daughter sprawled across a gym floor.
A former athlete said his teammate suddenly collapsed before him. He recalled watching friends sprint through school hallways, searching for help.
Together, the collective traveled to Tallahassee to stress one point: cardiac deaths are preventable.
Sudden cardiac arrest is the leading cause of death for student-athletes in the United States, according to the Mayo Clinic.
The occurrence can come on suddenly and happens outside of hospitals more than 356,000 times a year.
While often fatal, CPR can triple a person's chances of survival if started immediately.
Currently, state law encourages school districts to provide CPR training but do not require it.

However, under a bill (HB 157) sponsored by Republican Rep. Fred Hawkins of St. Cloud, Florida high schools would require one hour of CPR and AED training.
The proposal received the committee's unanimous approval.
"I question whether or not I've been more moved by public testimony than in this committee here today," Republican Rep. David Borrero of Sweetwater said. "They were truly powerful and I'm sorry for your respective losses."
According to the Centers for Disease Control, roughly half of people who experience cardiac arrest will receive no help from bystanders prior to an ambulance arriving.
It's a statistic Joe Cobb of Winter Garden knows all too well.
Cobb told lawmakers his 20-year-old son, a baseball player, collapsed before him at work last year.
If not for a nearby coworker, he suggested his son may not have survived.
"I did the only thing I knew at the time," Cobb said. "Kneeled beside him and prayed."
Notably, according to the CDC, people within low-income or minority neighborhoods are less likely to receive CPR when compared to those in high-income, white neighborhoods.
"If my daughter died in my neighborhood, there's a 50% chance less likelihood that she would be here today," said Shawn Sima of Jacksonville. "Thank God I made it out and I live in middle-class USA where a man had to take CPR.  He saved my daughter."
Hawkins, a freshman, conceded that the proposal wasn't always on his agenda.
But now, with the 2021 Legislative Session nearly halfway done, he urged lawmakers to help motor the bill onto the House floor.
"After meeting families in my community, these families… I know that this legislation and legislation like it, I believe is what God led me here to do," Hawkins said.
If signed into law, Florida would join 38 states and Washington D.C. in requiring CPR training for students.