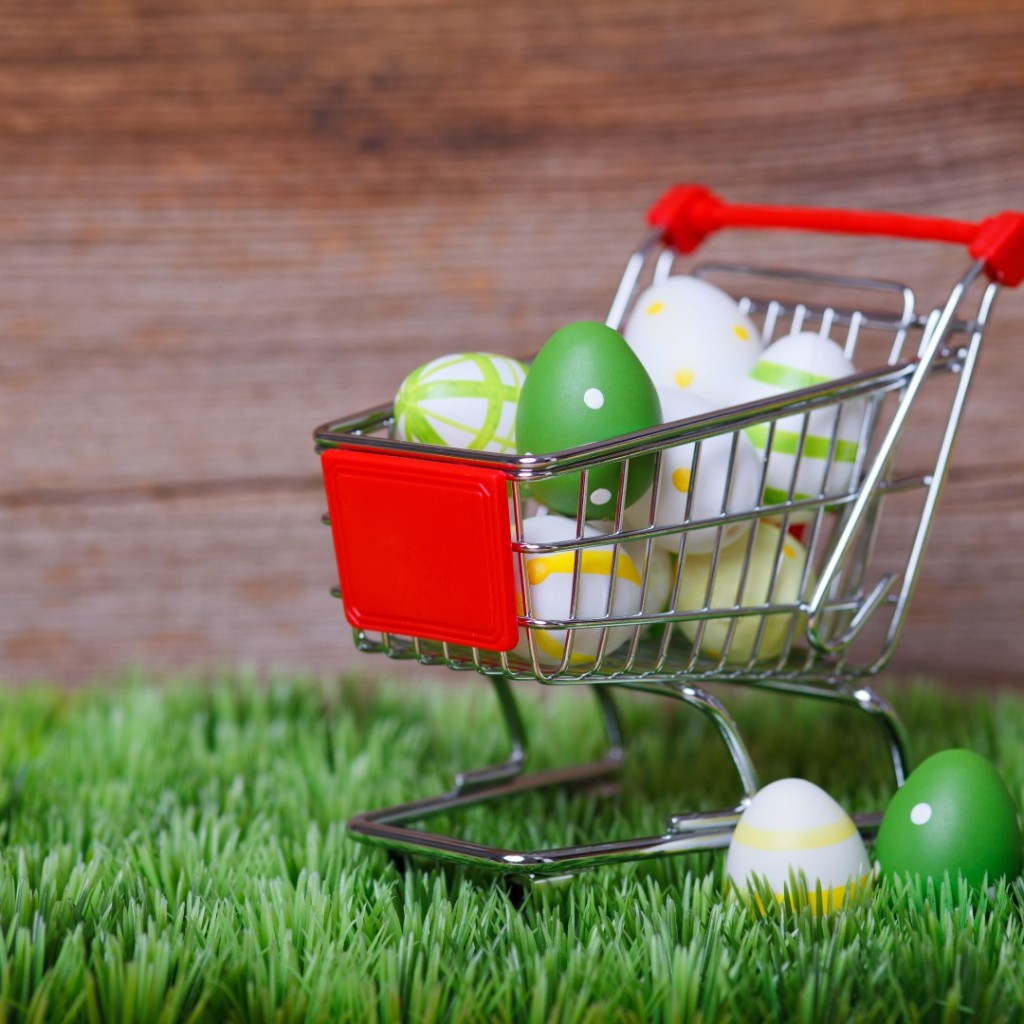 Americans will spend a record $21.6 billion celebrating the holiday.
Floridians will be hopping to the checkout line in droves this Easter, according to a new survey from the National Retail Federation.
The trade association said it expects the average Easter shopper to spend a record-setting $179.70 celebrating the holiday. For comparison, per-person spending reached $151.91 in Easter 2019 before the pandemic hit. NRF didn't publish a 2020 Easter spending poll.
The NRF survey estimates nearly four out of five Americans will spend Easter participating in festive activities with many of them shopping.
The record numbers, NRF asserts, come as consumers are eager to embrace the holiday a year into the pandemic. With the widespread availability of vaccines — the US is touting more than 3 million jabs a day — they're more willing to climb out of their rabbit holes to spend the day with family and friends.
Recent deposits by way of stimulus checks have only amped up their excitement.
The combination of factors will lead to a $21.6 billion windfall at the register, nationwide. A substantial chunk of that will head to Florida businesses.
"Florida retailers are here to meet all your needs for Easter celebrations to be as memorable as they are safe," says Scott Shalley, president and CEO of the Florida Retail Federation, NRF's state-level partner. "When you shop for candy, food, decor and other Easter items, be sure to 'Find It In Florida' and support local businesses."
FRF said Florida-based retailers are standing ready to meet the needs of customers of all comfort levels — in-store, online or through curbside delivery. No matter the preference, the trade association is encouraging Floridians to support community businesses and "Find It In Florida."
The top Easter activities this year are: cooking a holiday meal (59%), visiting family and friends in person (43%), watching TV (43%), planning an egg hunt (31%), and attending church in person (28%).
Shoppers say they plan to spread their spending across discount stores, department stores, online retailers, local specialty shops and small businesses for all their spring holiday goods. About 35% of consumers plan to purchase their Easter items online, up from 28% last year.
The vast majority of shopping lists include candy (89%) and food (88%). Gifts followed at 64%, while half of those polled said they would snag a greeting card and 48% plan to buy decorations.
While not everyone will be participating in Easter festivities this year, about 52% of shoppers still plan to take advantage of the holiday-related sales, spending on average $21.11.
The survey of 8,111 consumers was conducted March 1-8 and has a margin of error of plus or minus 1.1 percentage points.