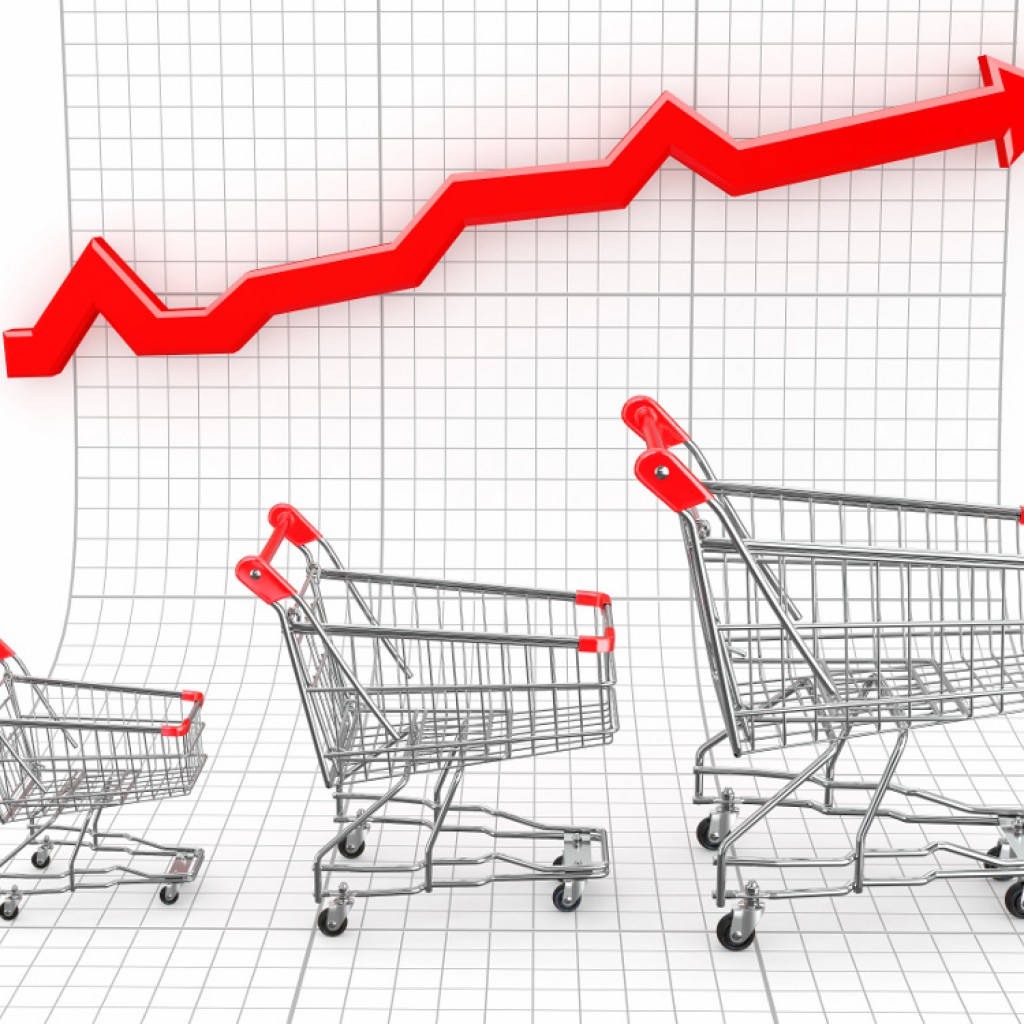 As more Floridians become eligible for a vaccine, economic outlooks are improving.
Consumer confidence among Floridians rebounded in March, according to University of Florida Bureau of Economic and Business Research data released this week. 
Consumer sentiment in the Sunshine State increased 7.3 points to 80.9 for the month of March. That's up from the 77.2 readjusted mark recorded in February.
The key components to the consumer confidence scale all showed growing signs of optimism among Florida's consumers in the past month. That's a reversal from last month when most of the major indexes showed a bleak outlook among many Florida's. The state's consumer sentiment overall fell in February reversing a trend of optimism in December and January, and it now appears February was an outlier.
"Despite the differing opinions by age, Floridians overall are more optimistic in March and are anticipating greater economic prospects," said Hector Sandoval, director of the Economic Analysis Program at UF.
The bureau's survey found Floridians are more confident about purchasing big-ticket items such as household appliances and automobiles. That index increased from 71.7 in February to 77.1 in March. Sunshine State residents also see their personal finances looking better a year from now as that index increased from 87.6 in February to 91.2 in March. 
The view beyond Florida's state line is also improving as state residents see the national economy strengthening as well. The outlook over national economic conditions increased from 79 in February to 85.8 in March.
The state's roll out of the coronavirus vaccine appears to be fueling much of the optimism about finances in Florida. As more and more people get the vaccine, they are likely to leave home and purchase goods. Beginning Monday, all adults in Florida will be eligible to get a vaccine.
"Consistent with the vaccination rollout and the proposed vaccine eligibility expansions, the gain in confidence came from consumers' future expectations, particularly from Floridians' expectations about the national economy over the next year," Sandoval said.
A substantial indicator is the jobs market in Florida, Sandoval said. The state's unemployment rate dipped by 0.1%, falling to 4.7% in February. Sandoval said that trend is continuing for March, but final jobless figures won't be finalized for about another week.
"The recovery is far from complete, though the vaccine eligibility expansion recently announced, opening up eligibility to all adults, is expected to have a positive impact on Florida's economic prospects in the short-run. Coupled with the arrival of the third stimulus check, which is expected to boost local economies, we anticipate an increased rate of recovery and further improvements in consumer sentiment in the coming months," Sandoval said.
The consumer sentiment index was compiled by UF researchers following surveys of 427 Florida residents through email and cell phone questionnaires March 1-25.