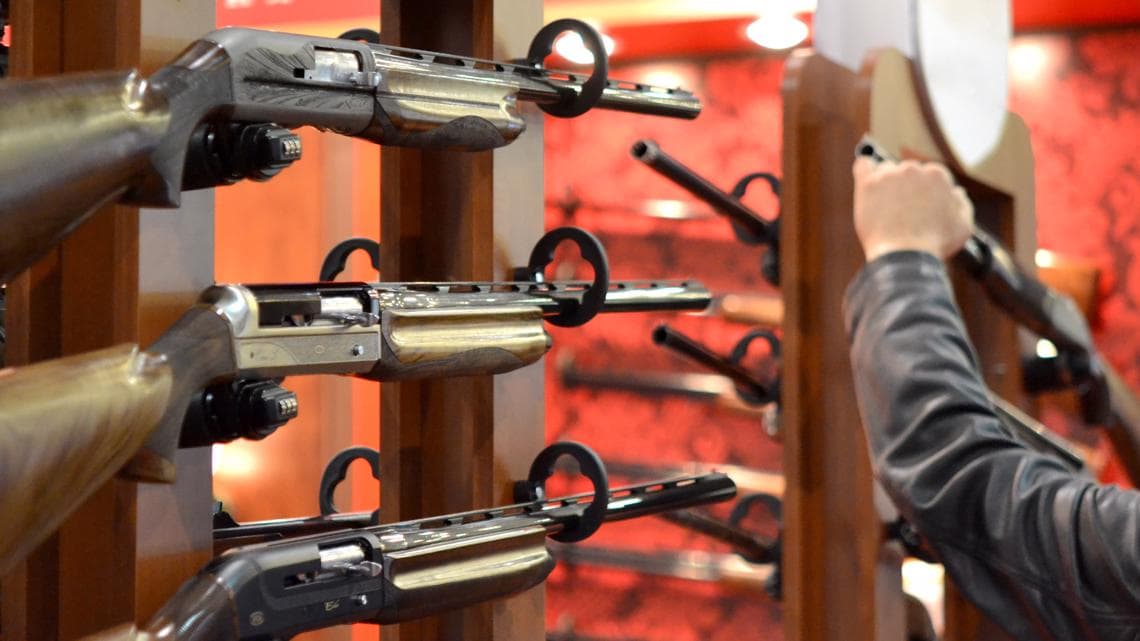 The state already preempts local gun ordinances if they are more strict than state law.
A bill to prevent local governments from creating their own unwritten gun policies is on to its final House panel.
The House Local Administration and Veterans Affairs Subcommittee voted 10-5 to approve Rep. Cord Byrd's bill (HB 1409) clarifying the state's preemption over local firearm and ammunition laws.
State law expressly prohibits a local government from creating an "ordinance, regulation, measure, directive, rule, enactment, order or policy" relating to guns that is more restrictive than state law. Byrd, a Neptune Beach Republican, says that already includes unwritten rules.
"That is already the state of the current law, that it is an unwritten or written policy," Byrd said. "That's why this body chose eight synonyms when it enacted the statute to make sure that local governments understood that it didn't matter what type of policy they passed regulating firearms, it would violate the law," Byrd said.
Last week, a sharply divided three-judge panel of the 4th District Court of Appeal sided with the gun-rights group Florida Carry over Broward County, which in 2014 created ordinances to prevent people from carrying weapons at airports and in taxis. In an opinion, Chief Judge Spencer Levine said the ban on "weapons" included guns.
"That is the type of nonsense that the local governments are continuing to engage in at taxpayer expense to clearly regulate what the state preempts," Byrd said.
By clearly defining the state's intent to overrule unwritten policies, the Representative hopes to stop them from creating policies that courts will inevitably defeat.
The proposal gives no forgiveness to local governments that are unaware of their law enforcement's unwritten policies. In the bill's first committee stop, Byrd said local governments are "getting terrible legal advice" if local governments aren't aware or don't know of their law enforcement agencies' unwritten policies.
Groups in support of the bill include the National Rifle Association, the Unified Sportsmen of Florida and Gun Owners of America. Meanwhile, the Florida National Organization for Women opposes it.
The bill would also prevent local governments from getting out of paying penalties for damages by scrapping the offending policies. That has worked in some cases.
Estero Republican Sen. Ray Rodrigues' version in the Senate (SB 1884) passed the Senate Judiciary Committee on a party-line 6-4 vote Monday. That bill next heads to the Judiciary Committee while Byrd's version is on its way to the House Judiciary Committee.
Both versions would take effect in July.