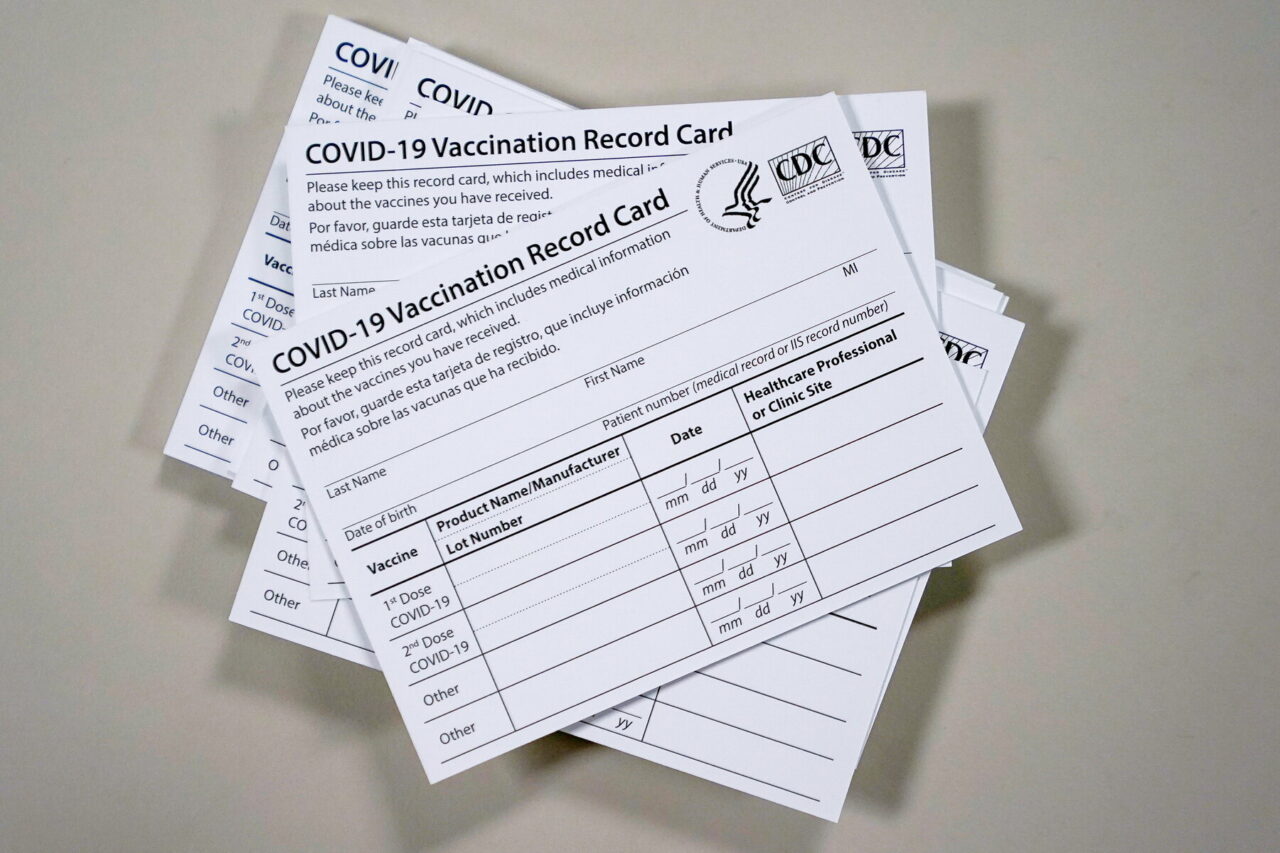 'These deceptive cards threaten the health of our communities.'
Attorney General Ashley Moody is calling on digital platforms to crack down on the online sale of fraudulent COVID-19 vaccine cards.
Joined by 44 other attorneys general, the bipartisan coalition sent a letter Thursday urging the CEOs of eBay, Twitter and Shopify to take action.
The letter calls on companies to monitor their websites, remove fraudulent postings and preserve relevant records.
"As the availability of COVID-19 vaccines increases, so do the number of scammers trying to exploit this health crisis for personal gain," Moody said. "I am asking eBay, Shopify and Twitter to help us prevent fraud by taking action to stop the sale of fraudulent vaccination cards through their online platforms."
Health care providers give vaccination cards after they administer a vaccine to a patient.
The fake cards, Moody explained, are manipulated to include a fraudster's personal information.
The motive is to falsely claim proof of vaccination, she added.
"These deceptive cards threaten the health of our communities, slow progress in getting people protected from the virus and violate many state laws," Moody said in an announcement.
The letter marks Florida's latest effect to combat the various COVID-19-related ploys sprouting in Florida and across the country.
Since former President Donald Trump's first COVID-19 relief package, Moody has alerted Floridians to a rise in virus-related chicanery.
Notably, legislation to protect consumers against fraud and scams during the COVID-19 pandemic became the first bill to pass the House this Session.
The proposal (HB 9) establishes criminal penalties and authorizes civil remedies for fraud as consumers seek vaccines and personal protective equipment such as masks.
Officials at all levels of government have been warning people about scams promising vaccines or PPE in exchange for money.
The bill would also stiffen penalties against fake websites and fraudulent COVID-19 ploys.
In some instances, swindlers offer vaccine access in exchange for money.
The bill further prohibits the dissemination of false or misleading vaccine or PPE information with the intent to defraud.