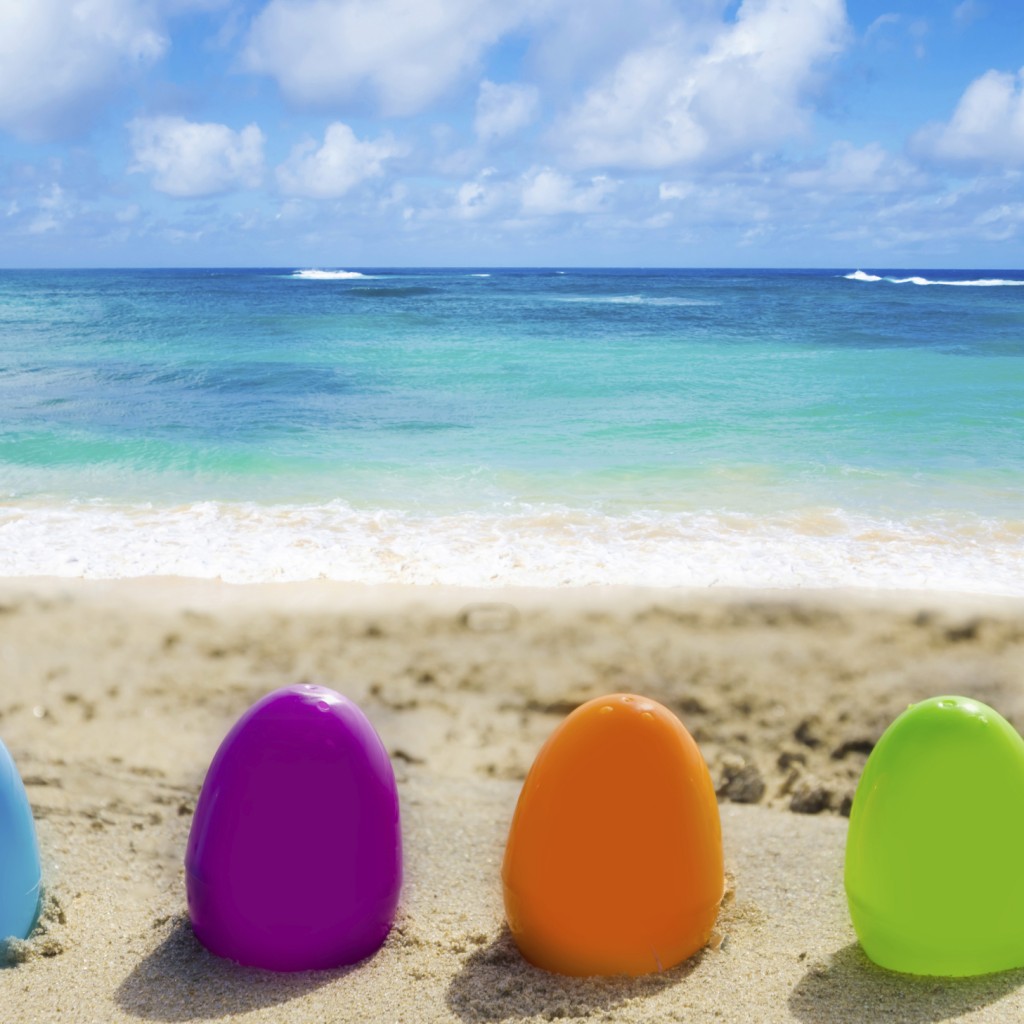 However you celebrate this springtime, take a moment to enjoy the long weekend.
Last year, people were optimistic the pandemic would be over by Easter 2020. Here we are in Easter 2021 and it's still going. But there's a light at the end of the tunnel.
For the fifth year running, the holiday sneaked into April — barely.  That'll be the case for another couple years thanks to the complex rules governing its spot on the calendar.
For the dedicated few in The Process, this weekend — and the Legislature's lax Friday and Monday schedule — will serve as a much-needed halftime break before the back half of the 2021 Legislative Session.
For many more, the day will begin with a bright-and-early wakeup and a trip to their place of worship to celebrate the Christian holiday. And for most, Sunday will bring good times with friends and family as well as festive fare such as egg hunts.
According to the Florida Retail Federation and National Retail Federation, roughly eight in 10 U.S. adults plan to celebrate Easter and, somewhat surprisingly, consumer spending is expected to hit record levels — the trade groups expect Americans to spend more than $21.6 billion, with per-person average hitting $179.70.
For comparison, per-person spending reached $151.91 in Easter 2019 before the pandemic hit. NRF didn't publish a 2020 Easter spending poll.
The wide appeal will work wonders for Florida retailers, which are still licking their pandemic-inflicted wounds. While the windfall is reason enough for FRF to celebrate, they're also coming off one of their biggest legislative wins this millennium.
Lawmakers are poised to pass a bill that would require online retailers to collect sales tax even if they don't have a brick-and-mortar presence in Florida. Better yet, the Legislature wants to use the collections to refill the unemployment trust fund and slash the tax on commercial rents. Sounds like a win-win-win for retailers if there ever was one.
The victory is thanks in no small part to FRF's lobbying team. Their in-house team includes President and CEO Scott Shalley, Jake Farmer, Lorena Holley and Grace Lovett as well as French Brown of Dean Mead.
Retailers cite the recent stimulus checks and the widespread availability of vaccines as the main drivers behind the massive uptick in consumer spending this holiday.
Nearly 6 million Floridians have gotten at least one jab while nearly 3.5 million are fully inoculated. There are a few vaccine options out there, but the first one came from Pfizer. Its arrival less than a year after the novel coronavirus was identified is considered a scientific miracle to many, and its rapid rollout has allowed people to emerge from their homes without worry — it moved the stone, if you will.
Pfizer had lobbyists roaming the Capitol complex long before COVID-19 entered the lexicon. Their go-to shop is Johnson & Blanton, a firm that's well known for its health sector acumen. In addition to named partners Jon Johnson and Travis Blanton, the pharma company has Darrick McGhee on retainer. They've also got in-house lobbyist Amy Christian on the ground in Tallahassee.
Moderna also has a vaccine on the market, but as one of the pharmaceutical industry's young guns, it doesn't have a lobbyist in the Capitol. But Johnson & Johnson does.
The century-old Fortune 500 put out a single-dose vaccine earlier this year, and about a quarter-million Floridians have already received the shot. Gov. Ron DeSantis might soon be among them — he has extolled the benefits of the one-and-done J&J option since it first earned FDA approval.
If the Guv does decide to give us a "gun show," the team at Smith Bryan & Myers might be in the background. Probably not, but SBM is the firm Johnson & Johnson trusts to handle business in Tallahassee. They've got the firm's full roster on tap: Matt Bryan, David Daniel, Thomas Griffin, Jeff Hartley, Lisa Hurley, Jim Naff and Teye Reeves.
While it hasn't made much of an appearance stateside, AstraZeneca's vax is the drug of choice in the rest of the Western world. They have Ballard Partners — the most successful firm in the state, at least by revenue — working on their behalf. The list includes founder and President Brian Ballard as well as Chris Hansen.
Ballard Partners represents well over 200 clients in Florida, including U.S. Sugar, without whom Easter simply wouldn't be Easter.
According to NRF, the biggest spending categories this weekend are expected to be candy and food, with nearly nine in 10 shoppers expecting to throw one, the other, or both into their shopping cart.
Obviously, candy is packed with sugar. Less obvious, U.S. Sugar probably has a hand in the healthy stuff you pile into your shopping cart — the company grows enough fruit and vegetables to feed millions of Americans a year. Many Floridians are keenly aware, since the company was more than happy to share its bounty of corn and green beans with hungry families throughout the pandemic.
Ballard Partners is just one of many firms representing the agricultural powerhouse. They also have lobbying deals with David Browning, Seth McKeel, Mercer Fearington, Sydney Ridley and Clark Smith of The Southern Group, Carlos Cruz of Converge Government Affairs, Charlie Dudley and Cory Guzzo of Floridian Partners, Tracy and Frank Mayernick of The Mayernick Group and Kirk Pepper of GrayRobinson. — and the list goes on.
Publix, of course, will be the go-to for those looking to enjoy a meal in the comfort of their own home. The Lakeland-based grocery chain has done well over the past year, posting impressive sales numbers while also giving back to the community by donating millions of pounds of food to those in need. They've also been on the frontlines of the vaccine rollout. Publix is one of the most well-known Florida-grown businesses. Their chosen lobbying firm: Smith Bryan & Myers.
For those who don't feel like spending Sunday in the kitchen, there are plenty of restaurants that will be happy to seat you. The Florida Restaurant & Lodging Association could give you a list of options — the trade group represents every facet of the industry, from diners to fine dining.
Who represents them? Quite a few lobbyists, including Jim Daughton, Warren Husband, Douglas Bell, Patricia Greene, Allison Liby-Schoonover, Aimee Diaz Lyon and Andy Palmer of Metz Husband & Daughton. That's in addition to FRLA President and CEO Carol Dover and in-houser Richard Turner.
Egg hunts and hearty meals may be on the agenda for Sunday, but Friday, Saturday and Monday are reserved for travel. Those within a couple of hours of their family's gathering place will pump some gas and buckle up.
When you head to the pump, there's a decent chance it'll be a RaceTrac. The Atlanta-based company operates 670 gas stations nationwide, and nearly 250 of them are in the Sunshine State. With a vested interest in Florida, they've tasked Lori Killinger, Kasey Lewis and Chris Lyon of Lewis Longman & Walker to keep an eye on things in the Legislature.
If the drive is a little long, it might be better to snag a last-minute plane ticket (good luck, because air travel is on a much-needed rebound). And many of those who choose to take off rather than roll out will find themselves aboard an American Airlines or Delta flight.
Repping American Airlines has Jeff Johnston, Amanda Stewart and Anita Berry of Johnston & Stewart Government Strategies in the jump seat, while Delta Air Lines' Tallahassee flight crew includes Nick Iarossi, Ron LaFace, Andrew Ketchel, and Chris Schoonover of Capital City Consulting.
While Delta and American are the icons of the commercial air travel, they aren't the only ones with a presence in the Capitol complex — a fleet of other companies are just as concerned with getting travelers to their destination ahead of the Easter Bunny's arrival.
Southwest Airlines has hired Bill Rubin, Heather Turnbull, Melissa Akeson and Christopher Finkbeiner of Rubin Turnbull & Associates. The JetBlue crew is staffed by Al Cardenas, Slater Bayliss, Christopher Chaney, Stephen Shiver and Sarah Busk Suskey of The Advocacy Group at Cardenas Partners.
The National Retail Federation survey also found about a third of consumers plan to go to church on Easter Sunday. That's got to be good news for the Florida Conference of Catholic Bishops. When the bishops need an extra hand in the capital city, they turn to Ingrid Delgado and Michael Sheedy, the FCC's Executive Director.
Easter isn't the only springtime holiday being celebrated this week, though. Passover began at sundown March 27 and memorialized the emancipation of Israelites held captive in Egypt after 400 years, culminating with the Exodus and Covenant of Moses.
Florida pols are known to stand with Israel. Gov. DeSantis has made Israeli relations a priority during his term. As has Agriculture Commissioner Nikki Fried. In fact, it might be the only thing the two statewide officials — and possible 2022 rivals — agree on.
If the Florida Association of Jewish Federations knocks on the door, chances are both would answer. If they did, they would find themselves talking to the team at Becker & Poliakoff, which includes Bernie Friedman, Ellyn Bogdanoff, Nicholas Matthews and Derek Silver.
However you celebrate this springtime, take a moment to enjoy the long weekend.
Chag Pesach, to all! And a very Happy Easter, too.