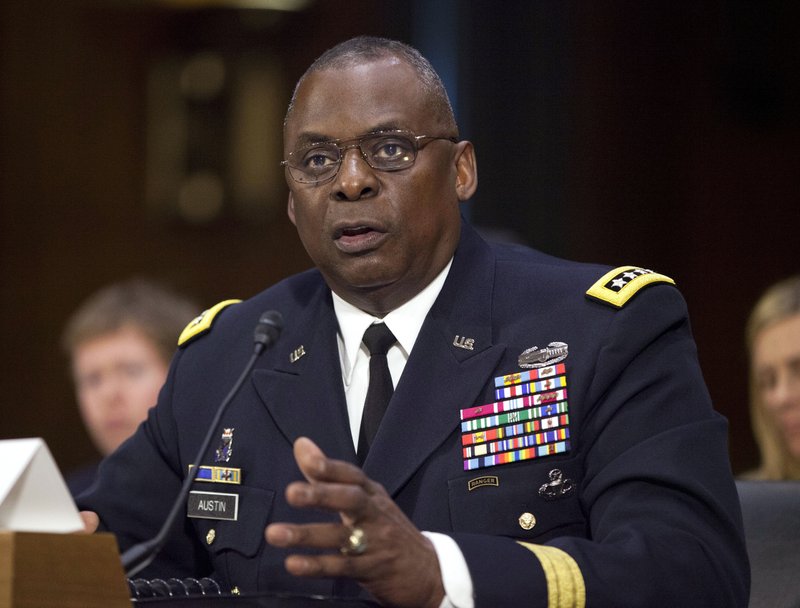 Austin is the first African American Defense Secretary in U.S. history.
Defense Secretary Lloyd Austin will deliver a keynote address later this month at Florida A&M University's Spring 2021 Commencement.
Austin, who is the first Black American to lead the Pentagon, will also oversee a Reserve Officer Training Corps commission ceremony at the commencement. In the announcement, FAMU said its graduating class of 17 ROTC cadets is the largest in a single semester in the last three decades.
"Florida A&M University is honored to have Secretary Austin address our graduates," said FAMU President Larry Robinson in a statement. "His life and career have been an inspiration to us all. He is part of an impressive lineup of speakers who have agreed to celebrate our graduates with us."
Austin, who grew up in nearby Thomasville, Georgia, retired in 2016 as a four-star Army General.
During his 41 years of service, he tallied numerous accomplishments including becoming the first Black general to oversee combat operations in Iraq.
President Joe Biden nominated Austin as Secretary of the Defense Department in December. He was confirmed on Jan. 22.
During his Senate confirmation hearing, Austin vowed to address racism within the military's ranks.
"The Defense Department's job is to keep America safe from our enemies," he said. "But we can't do that if some of those enemies lie within our own ranks."
Austin holds a holds a master's degree in counselor education from Auburn University and a master's degree in business management from Webster University.
He earned his undergraduate and military commission from the U.S. Military Academy.
Austin will deliver the keynote address at 6:30 p.m. April. 24. Other speakers include former state Sen. Arthenia Joyner, Florida Board of Governors Vice Chair Brian Lamb and media entrepreneur Keith Clinkscales.
The commencement ceremonies will be at Bragg Memorial Stadium.
"We are delighted to host in-person ceremonies again and urge all attendees and participants to adhere to health guidelines to ensure a safe commencement season," Robinson added.