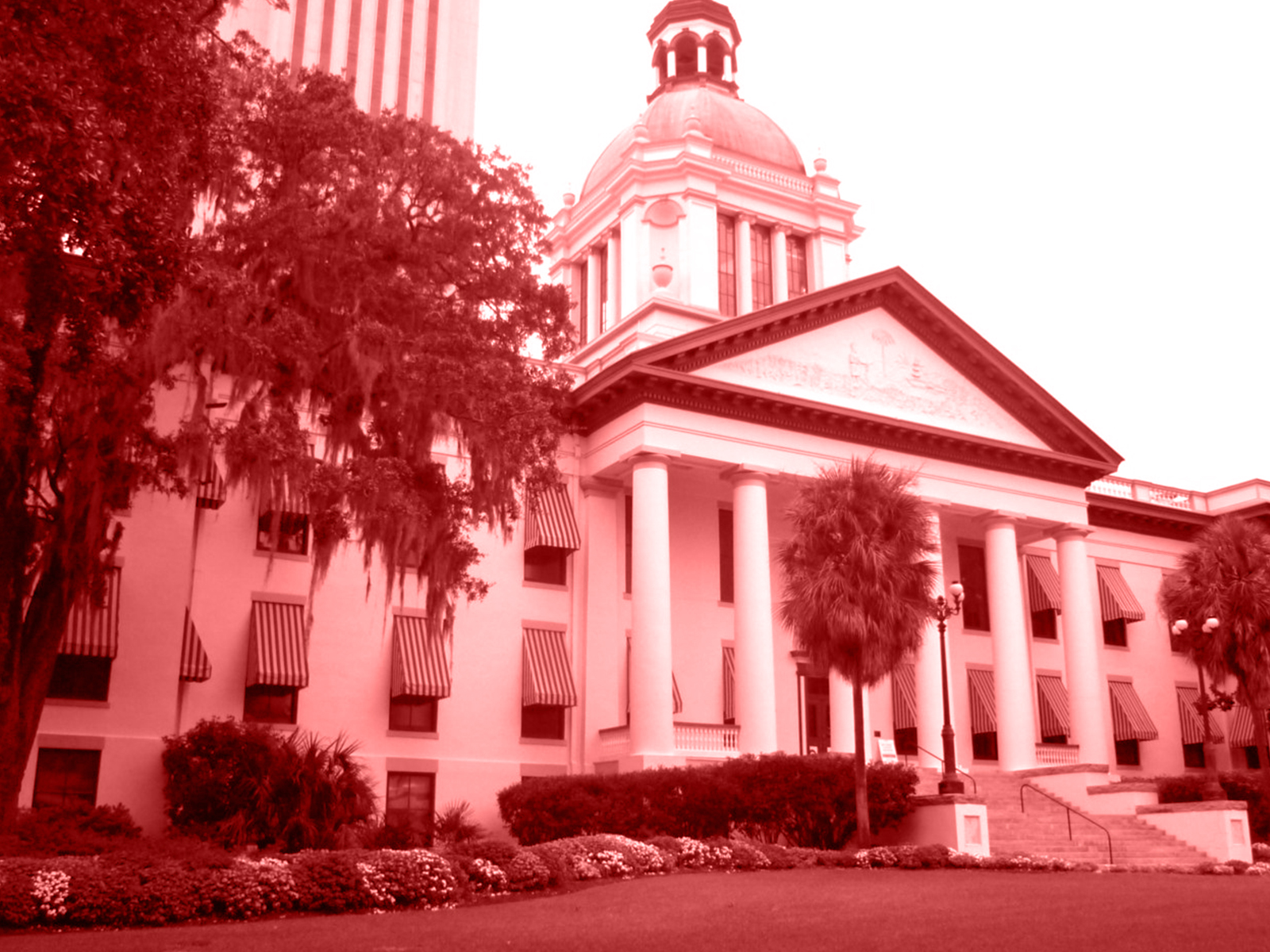 Why wait till morning? Your evening briefing is ready.
Sixty Days — A prime-time look at the 2021 Legislative Session:
The Last 24
A proposed change to Florida voting laws, still winding its way through the legislative process, mirrors some of the provisions in the new voting law passed in Georgia. Now, critics are wondering if the economic consequences Georgia has faced would be similarly mirrored if Florida moves forward with the legislation. The bills (SB 90/HB 7041) would limit access to ballot drop-boxes and require vote-by-mail applications every election cycle, thus requiring voters who signed up for mail ballots in 2020 to reapply to receive them in 2022. Like Georgia's law, the House proposal would block groups from handing out water to voters in line at polling places. Since the law went into effect in Georgia, the large organizations have pulled their business — over the weekend, Major League Baseball decided to move its All-Star Game from Atlanta. But Florida Republicans say they won't bow to "cancel culture." Here's your nightly rundown.
Big day. House Speaker Chris Sprowls raised more than $328,000 for his political committee on March 1, the day before the Legislative Session began.
Cop carveout. An amendment to a Senate bill (SB 78) would exempt police and firefighter unions from new requirements before they could collect union dues.
No choice. A House education budget bill (HB 5101) could leave some families with one virtual school option, or no option at all.
Pot politics. Agriculture Commissioner Nikki Fried, Republican Sen. Jeff Brandes and others held a town hall on medical cannabis regulation.
Puppy pill mills? Veterinarians worry that televet appointment bills (HB 911/SB 1370) could exacerbate the ongoing opioid epidemic.
Open season. Floridians aged 16 and older looking to get a COVID-19 vaccine can now do so under eligibility rules that went into effect today.
Cold Heat. The Miami Heat has joined the chorus of organizations and advocacy groups calling for lawmakers to reject a proposal (HB 1475/SB 2012) that would block transgender women from participating in women's sports.
Coronavirus numbers
Positive cases:
— 2,046,280 FL residents (+3,399 since Sunday)
— 39,026 Non-FL residents (+81 since Sunday)
Origin:
— 16,372 Travel related
— 806,072 Contact with a confirmed case
— 22,358 Both
— 1,201,478 Under investigation
Hospitalizations:
— 85,800 in FL
Deaths:
— 34,364 in FL
Vaccinations:
— 9,770,060 Doses administered
— 6,357,049 Total people vaccinated
— 2,670,869 First dose
— 273,169 Completed one-dose series (+7,602 since Sunday)
— 3,413,011 Completed two-dose series (+17,698 since Sunday)
Quote of the Day
"For a state that is so dependent upon tourism as an industry, it seems like probably the wrong fight to get into, especially when it's just not necessary here in the state of Florida." — House Democratic Co-Leader Evan Jenne, on the potential economic consequences of elections bills.

Your Metz Husband Daughton-sponsored question of the day is: What are the only federally recognized Native American tribes in Florida?
As always, click here to tweet your answer with cc: @MHDFirm. The first person with the correct answer will get a shoutout in 60 Days!
Last time, we asked: In the Senate, bills the substance of which have not been reported favorably by all committees of reference are out of order in what circumstance?
Answer: When offered as an amendment to a bill on the calendar.
Congrats to Geoffrey Becker (@geoffreyb89) the first person to tweet the correct answer!
Bill Day's Latest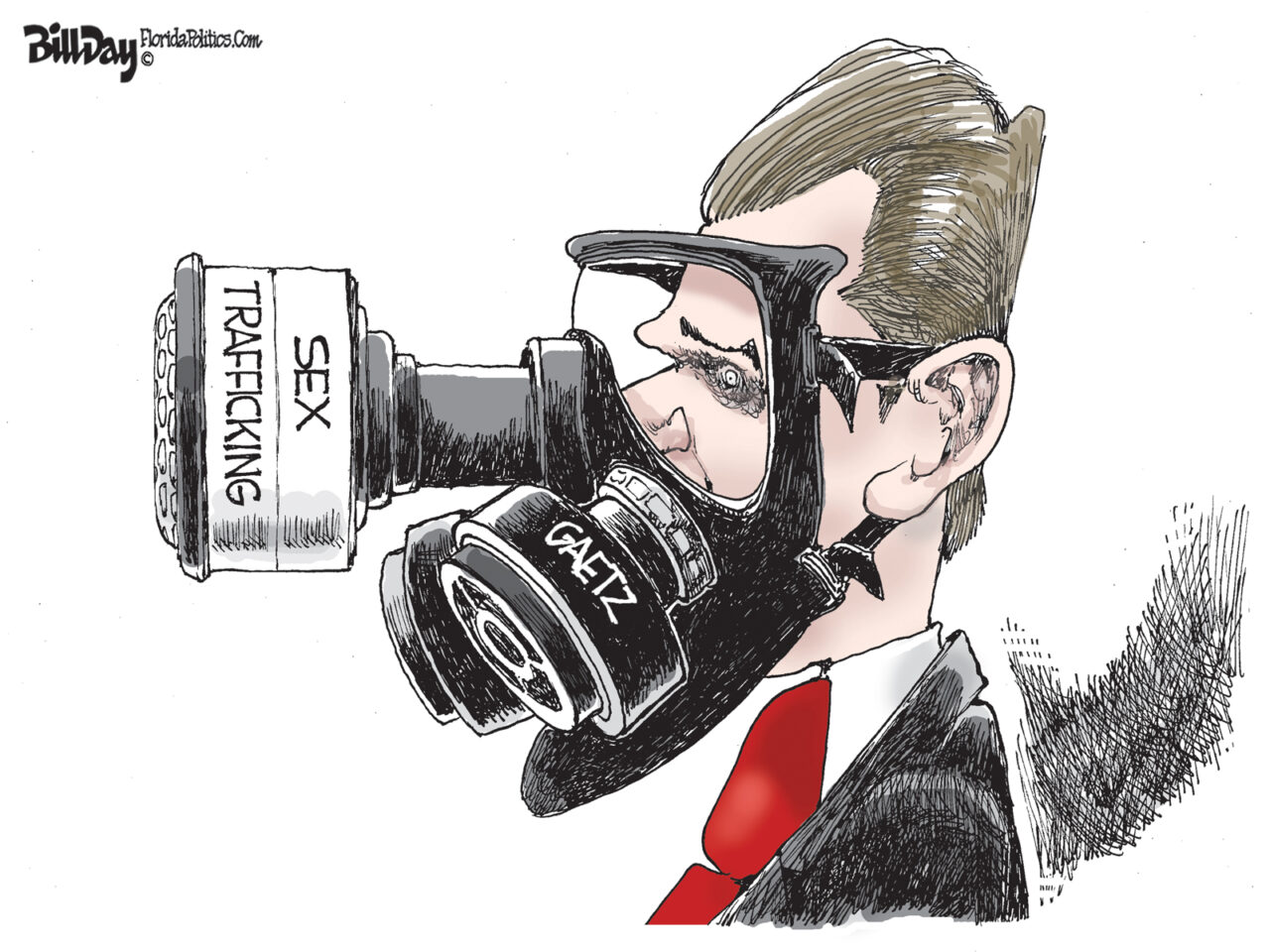 3 Questions
Jacksonville Democratic Sen. Audrey Gibson is keeping busy during this pandemic Session. We spoke to the Senator about how social distancing has changed the legislative process, federal coronavirus relief funding and eager Senate candidates in her district.
Florida Politics: At the halfway point, does this Session feel different? How did the pandemic change the process?
Gibson: The picture below shows how the "feel" and actual Session is different — many zoom meetings with welcome posters that generally line the hallways stood up at the desk. The hallways are quiet, but the advocacy meetings continue. I continue to have meetings and conference calls on legislative issues. There is a bit more time to chat up Senate colleagues about priority bills.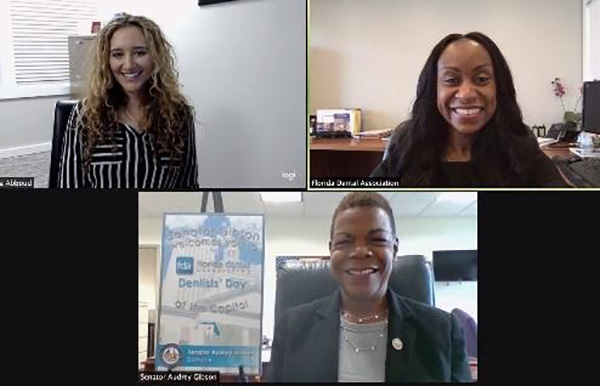 Florida Politics: DeSantis seems to be benefiting from federal virus relief money, and is programming it as he sees fit. Should he be more explicit in acknowledging the Joe Biden administration's help?
Gibson: It matters not that the Governor acknowledges the administration's efforts. The people of this state know that President Biden is at the helm. The tone has changed, and action steps President Biden has taken have changed the trajectory of vaccine delivery and how stimulus funding will move the needle on our state recovery. Plus, there will be enough of us at the state and federal level to remind them.
Florida Politics: There are candidates looking to run for Senate in 2022 already in your district. What advice would you give them as candidates, and if they won? 
Gibson: I have no idea who is running. I continue to focus on my job as the sitting Senator and important priorities for District 6, like policy and budget that impacts health care access and coverage, PreK-12 & higher education, our seniors — particularly those with Alzheimer's disease and dementia-related disorders among a myriad other quality of life issues and continuing bipartisan relationships that help make these missions attainable #becauseIcare. Embedded herein is probably the advice part.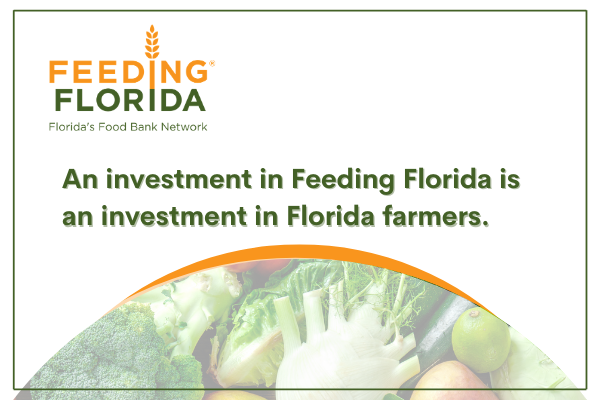 Lobby Up
Kim Hawkes has left her position at Parallel to take a job at Volunteer Florida.
Hawkes has spent the past four years working for the medical marijuana company, starting as a community relations manager and working her way up to the director of physician management.
She previously held several positions in state government, including serving as the external affairs coordinator at the Office of Medical Marijuana Use.
At Volunteer Florida, she will hold the title of Director of External Affairs. The state agency is charged with expanding national service, promoting disaster resiliency and advocating for volunteerism in Florida.
Volunteer Florida administers $53 million in federal and state funding to deliver high-impact national service and volunteer programs in Florida. 
Hawkes started the job at the beginning of this month.
Breakthrough Insights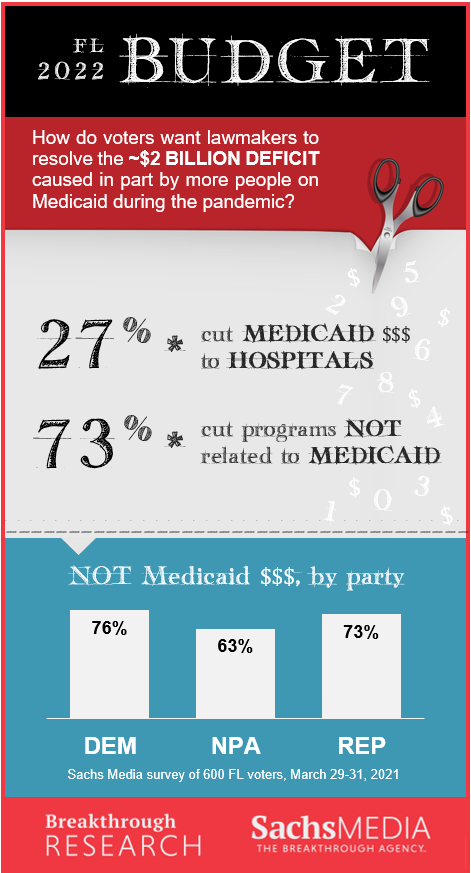 The Next 24
The House Education & Employment Committee will consider a controversial bill (HB 1475) that would block transgender females from participating in girls' sports. The committee meets at 9 a.m. in Morris Hall in the House Office Building
The House Judiciary Committee will consider a bill (HB 1559) that would eliminate permanent alimony when it meets at 9 a.m. in Room 404 of the House Office Building.
The House State Affairs Committee will hear a bill (HB 7017) that aimed at reducing foreign influence at educational institutions and state agencies. The committee meets at 9 a.m. in Room 212 of the Knott Building.
The Revenue Estimating Conference will update state revenue estimates when it meets at 9 a.m. in Room 117 of the Knott Building.
The Senate Rules Committee will consider several bills when it meets at 9:30 a.m. in Room 412 of the Knott Building. On the agenda are bills that would make sweeping changes to elections laws (SB 90) and set a cap on contributions to political committees backing proposed constitutional amendments (SB 1890).
A bill (HB 1221) that would ban abortions for fetuses that show signs of disability will go before The House Health & Human Services Committee at 12:30 p.m. in Morris Hall in the House Office Building.
The House Civil Justice & Property Rights Subcommittee will consider a bill (HB 305) that would revamp the state's property insurance laws. It meets at 3:15 p.m. in Room 404 of the House Office Building.
The House Infrastructure & Tourism Appropriations Subcommittee will take up a bill (HB 1463) that would make a series of changes to the state's unemployment benefits claims system. The committee meets at 3:15 p.m. in Morris Hall in the House Office Building.
The Senate Governmental Oversight and Accountability Committee will consider a proposal (SPB 7072) backed by DeSantis to crack down on social media companies in response to so-called conservative censorship. The committee meets at 4 p.m. in Room 37 of the Senate Office Building.
Also, the following committees will meet.
— The House Commerce Committee meets at 12:30 p.m. in Room 212 of the Knott Building.
Full committee agendas, including bills to be considered, are available on the House and Senate websites.