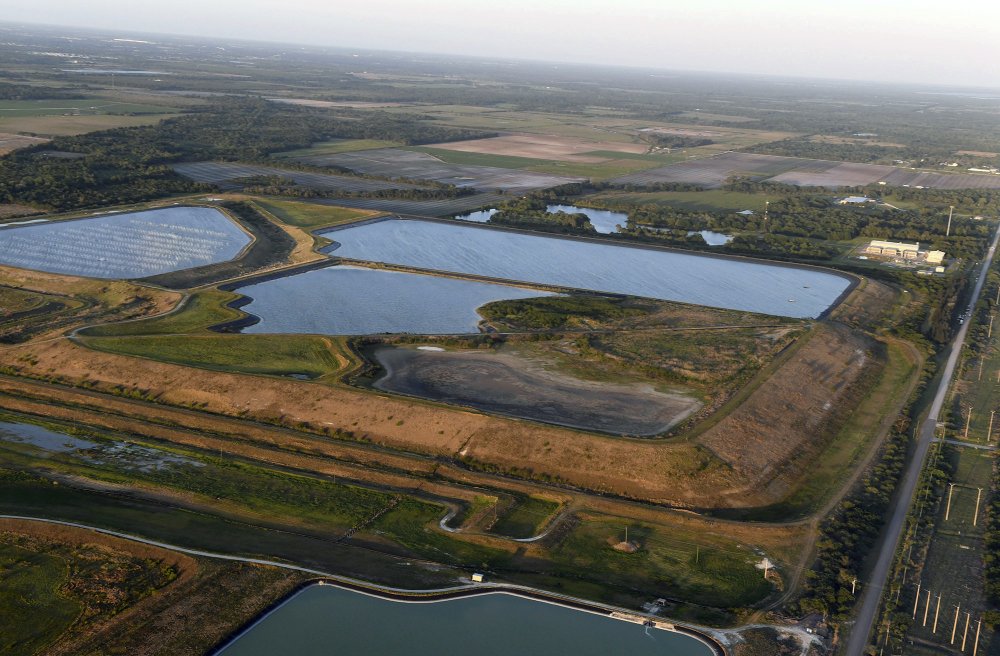 Despite tireless efforts, the threat at Piney Point is still serious.
The Florida Legislature will investigate recent events surrounding the Piney Point Reservoir in Manatee County.
The emergency at Piney Point has become a race against time with crews continuing to pump water Monday as news broke of a second breach, increasing the risk of a full collapse of the reservoir containing contaminated wastewater.
Gov. Ron DeSantis said Sunday the area risks a "catastrophic flood." Authorities have evacuated nearby homes, closed highways and relocated inmates at a nearby jail.
A House committee will hold hearings on the emergency. House Speaker Chris Sprowls on Monday directed the House Pandemics & Public Emergencies Committee to look into the dangerous leaks in the wastewater pond.
"The events surrounding the Piney Point Reservoir are concerning, and I am closely monitoring the situation," Sprowls said. "The goal of Wednesday's Pandemics & Public Emergencies Committee hearing is to gather information, shed additional light and take steps to provide solutions that can help us protect our people and our environment and avoid another future disaster. Thank you to Gov. DeSantis for his swift action in declaring a state of emergency and all of the relevant state agencies for their coordinated response with local officials."

Ormond Beach Rep. Tom Leek, the committee chairman, will lead the hearing.
"I look forward to working closely with state agencies to get answers," Leek said. "The Pandemics & Public Emergencies Committee was built for events like these, so that we can both understand more about a breaking situation at hand and prepare for the next."
DeSantis declared a state of emergency Saturday after a significant leak at a large pond of wastewater threatened to flood roads and burst a system that stores polluted waters.
The Florida Department of Environmental Protection says a break was detected Friday in one of the walls of a 77-acre pond that has a depth of 25 feet and holds millions of gallons of water containing phosphorus and nitrogen from an old phosphate plant.
Officials brought in rocks and materials to plug the hole in the pond late Friday and into Saturday, but the attempt was unsuccessful.
Manatee County Administrator Scott Hopes said at a press conference Saturday that the most pressing concern is that the water could flood the area, which he said was agricultural and low in population density.
"We are talking about the potential of about 600 million gallons within a matter of seconds and minutes leaving that retention pool and going around the surrounding area," Hopes said.
Workers have been pumping out thousands of gallons per minute at the site to bring the volume down in the event the pond bursts. Pumping the entire pond would take 10 to 12 days. Others have been working to chart the path to control how the water flows from the pond into the Tampa Bay.
____
Florida Politics reporters Kelly Hayes and Jacob Ogles contributed to this report.