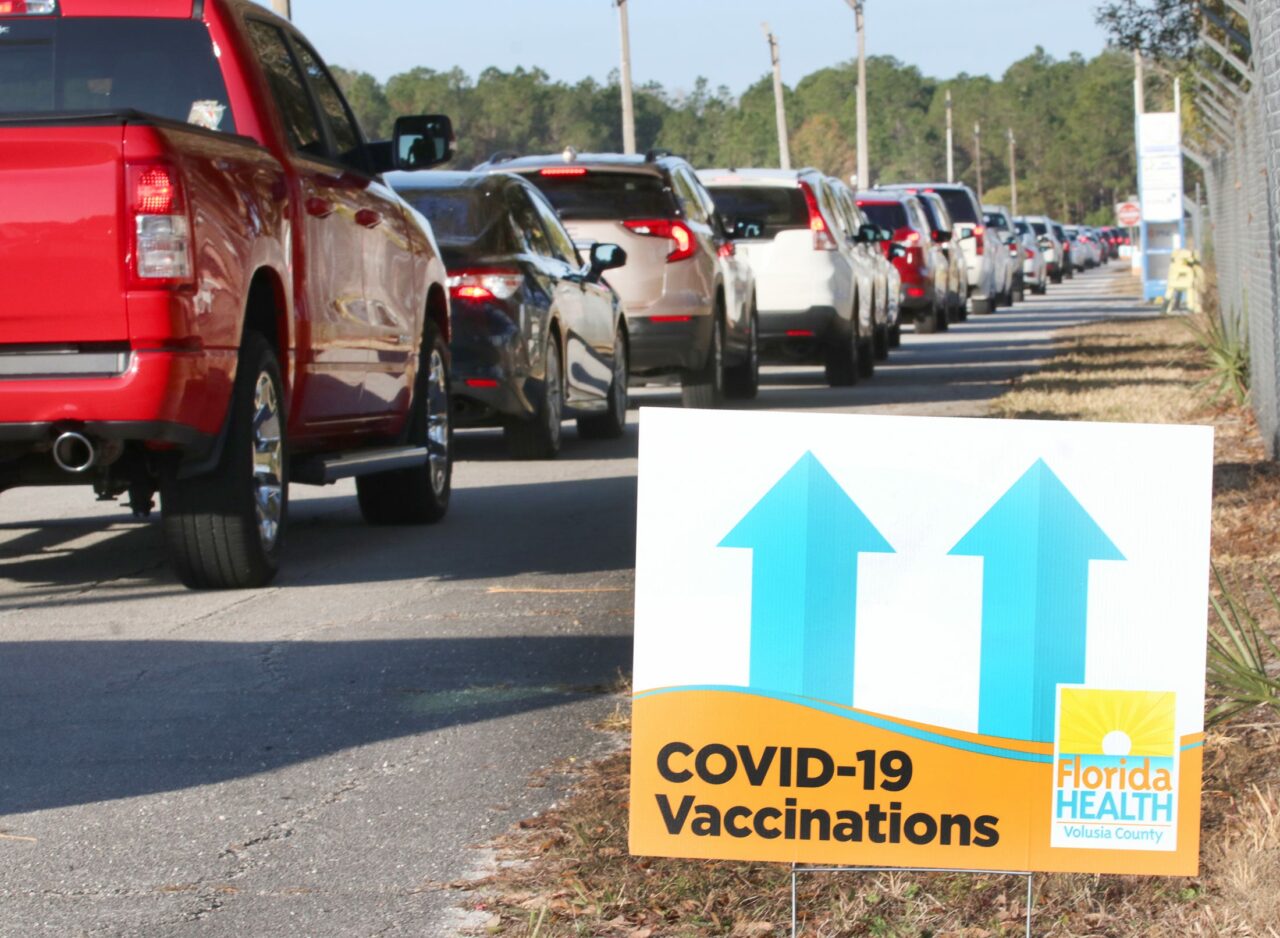 Teens ages 16 and 17 are also eligible to get the Pfizer vaccine.
Floridians 16 and older looking to get a COVID-19 vaccine can now do so.
The state's vaccine distribution, headed by Gov. Ron DeSantis, has expanded vaccine eligibility to include all adults in Florida, and 16 and 17 year olds who can now receive a Pfizer vaccine, the only inoculation so far approved in the U.S. for those under the age of 18.
DeSantis initially used a "seniors first " approach, establishing eligibility requirements based on age. Healthcare workers were also included in the first rounds of distribution.
After gradually expanding eligibility based on age — steadily moving from 55 to 50 and then to 40 and older just last week — it's now the younger crowd's time to nab a jab.
In the last two weeks, Florida has seen a spike in new COVID-19 cases, averaging around 5,000 new cases a day, despite 6,299,638 individuals having received at least one dose of a vaccine, a number that includes 3,660,880 who have been fully vaccinated.
Since eligibility opened to those 40 and older on Monday last week, 620,037 people have been vaccinated for the first time in the state. Of those, 288,652 were between the ages of 35 and 55, parameters used by the Florida Department of Health in vaccine data. That's about 46.55% of the newly vaccinated within the expanded age parameters.
In the one week since vaccines have been open to all Floridians over 40, the number of vaccinated individuals in the age range 35-55 has increased from 914,883 to 1,203,535.
If this is any indicator of eagerness among those who are able to receive a vaccine, things may be looking good.
DeSantis noted in a video, the "success" with previous cohorts, such as senior citizens and those 50 and older, allowed him to make the move to expand eligibility. He also noted that universal adult eligibility would put Florida well ahead of the May 1 target date sought by President Joe Biden.
With the slight rise of COVID-19 cases as the pandemic's end seems to be in sight, the significant age expansion could get Florida through one of the final laps. Especially as more and more grow restless.
The Moderna and Johnson & Johnson vaccines are authorized for those 18 and older, but the Pfizer vaccine is authorized for those age 16 and older. All individuals under the age of 18 receiving a vaccine must be accompanied by a guardian and complete the COVID-19 vaccine screening and consent form.
More than 1,600 pharmacies are offering vaccines. There are also a range of county, state and federally supported sites offering shots.
On Monday, the University of Florida announced that in an effort to get students inoculated, the Ben Hill Griffin Stadium will be used to administer vaccinations. Officials hope to meet a goal of vaccinating 20,000 per week.
Florida's four federally supported vaccination sites have also moved to administering the one-shot Johnson & Johnson vaccine starting Tuesday. Florida is set to receive 300,000 doses of Johnson & Johnson vaccines this week, which FDEM said will make the change possible.
Second doses of the Pfizer vaccine at the federal sites will still be offered for people who have already received their first dose at the sites. Second dose shots will also be offered at smaller federally run "satellite" sites.
The federally supported vaccine sites are at:
— Tampa Greyhound Track, 755 E. Waters Ave., Tampa
— Valencia College — West Campus, 1800 S. Kirkman Rd., Orlando
— Gateway Mall, 5200 Norwood Ave., Jacksonville
— Miami Dade Community College (North Campus), 11380 NW 27th Ave., Miami
All state-supported vaccination sites and their hours of operations are available at FloridaDisaster.org/Vaccine. State-supported vaccination sites are still offering the Pfizer vaccine.