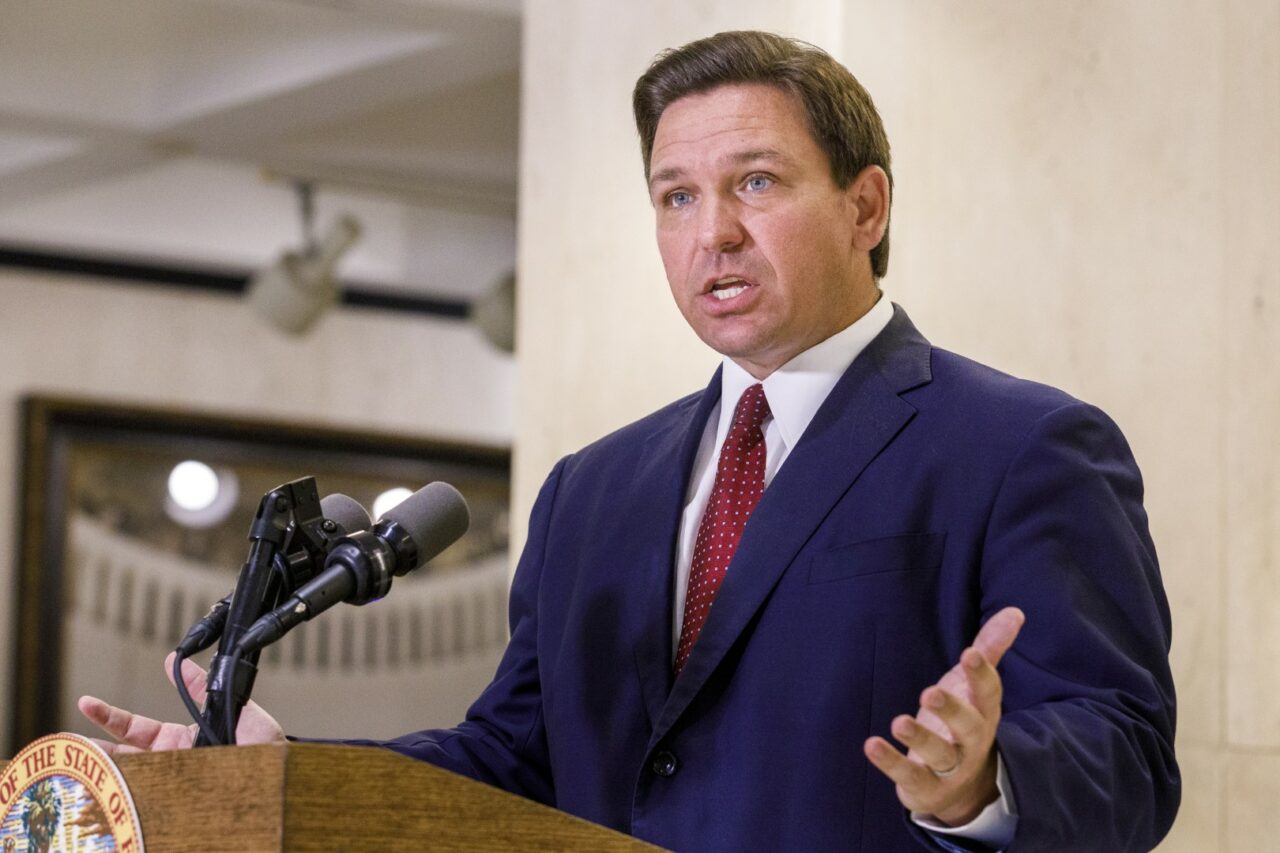 The Governor will get his COVID-19 vaccine. Will it be on camera?
Gov. Ron DeSantis says he will get the "jab," by which he means the COVID-19 vaccine.
But it remains to be seen whether he will treat the media to a "gun show" for cameras, he quipped Wednesday in Palm Harbor.
The Governor, on hand to announce a teacher/principal bonus scheme to be paid for with federal virus relief funds, also discussed vaccinations. His jab is coming soon, he promised, along with shots for everyone else who might want them. 
"I haven't had it yet, but I am planning on doing it this week," DeSantis said, noting that he and everyone else over 40 are eligible.
"I'm not sure we're going to do it on camera. We'll see. If you guys want a gun show, we can do it, but I think we're better off not," he quipped. 

Beyond the tantalizing prospect of said gun show, slang for showing off muscle-ridden arms, the prognosis for dose delivery likewise is positive, DeSantis said.
Some 300,000 doses of the one-shot Johnson & Johnson vaccine, a variety extolled by DeSantis often at previous stops, will be in Florida Monday or Tuesday. 
He expects the Johnson & Johnson flow to be consistent going forward.
All told, a "pretty significant increase" is coming, despite a downturn in Pfizer shots. Expect more CVS locations and independent pharmacies to come on line as well.
While there will "probably be a little bit of a rush" for the shots early next week, as eligibility expands to those 18 and over, DeSantis expects demand to soften by the middle of April.
"We're going to keep getting more vaccine," he said, with "over a million shots, initial shots, landing in Florida next week."
He expects more vaccine "resistance" among younger cohorts, but access won't be an issue.
"If you have folks who want it, who haven't been in those higher age groups up to this point, the time is very near where they're going to be able to get it with relatively little hassle," DeSantis said, well ahead of the May 1 target for open vaccinations set by the White House.
"By the time we get to May, my guess is there will probably be a surplus built up, so it will really be about public messaging and letting people know it's out there," he added.