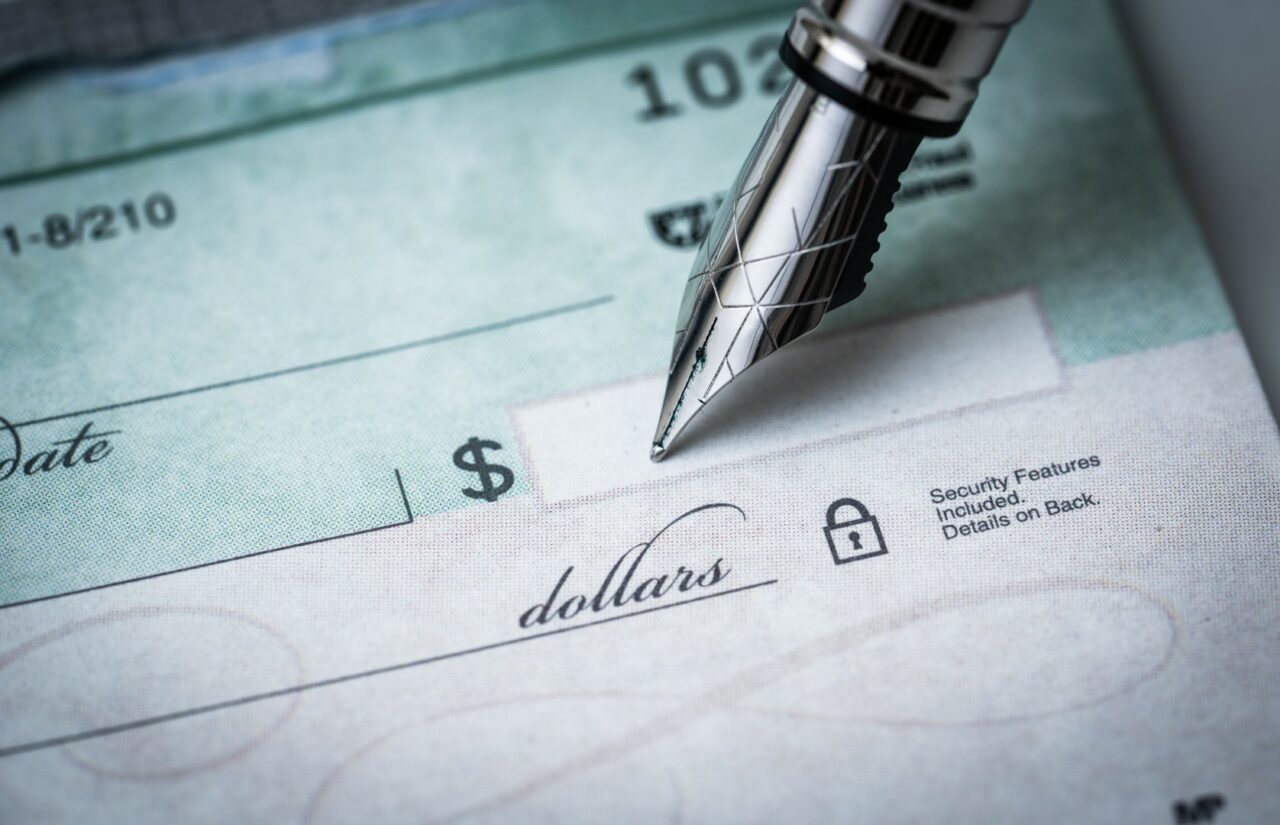 One universal truth: Fundraising is the fuel that runs political campaigns.
Checks and balances
You'll notice fundraising updates in this edition, with candidates raising big money for elections a year or two down the road.
Those following Bold over the years know this is expected. New readers may wonder why we look at it so much.
Fundraising is fuel.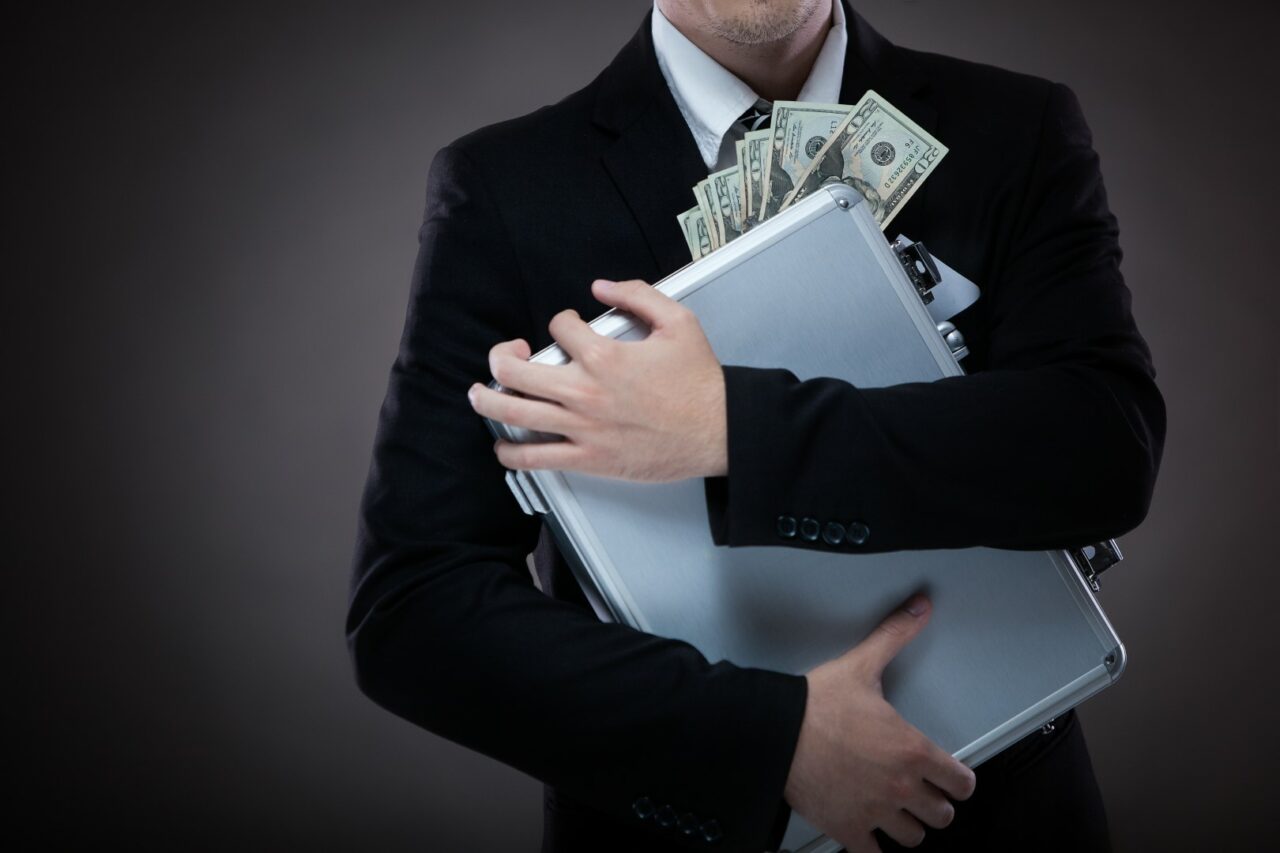 While a candidate theoretically may have great ideas, those ideas are just academic without the ability to sell them, workshop them, overcome objections and ultimately do it repeatedly.
See, politics isn't for normal people. There is something specific about those who sacrifice sleep and health and family milestones for seven legislative bill slots a year and maybe a profile piece on the Florida Channel.
They are driven. And they keep score. Always.
Polls are what they are, valuable snapshots in time. But checks and campaign finance are reliable markers as to what kinds of resources a given candidate will have to make sure those snapshots in time will develop into the picture to which they devoted their lives.
Waltz wallet
U.S. Rep. Mike Waltz faced a costly debut campaign in 2018 when he defeated former United Nations Ambassador Nancy Soderberg to take Gov. Ron DeSantis' old seat in Congress.
Now entrenched and chasing a third term, Waltz is stacking cash for whatever is next.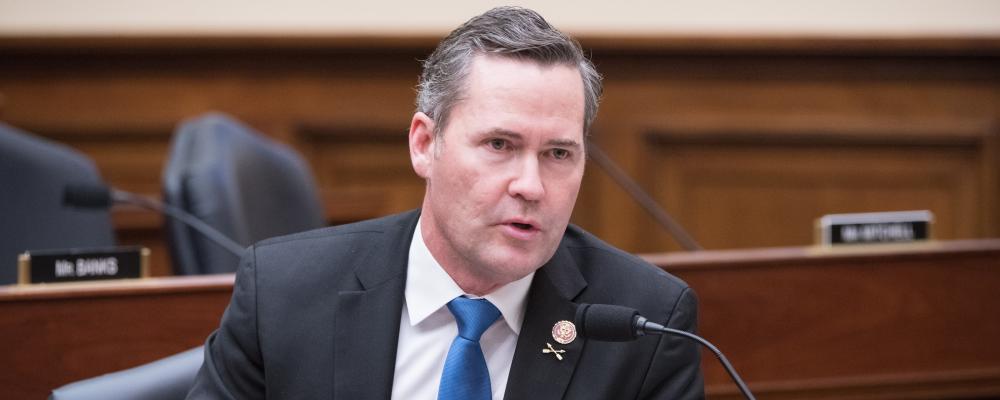 The Congressman has more than $1 million on hand for his 2022 reelection bid, his campaign announced Monday.
Waltz represents a district extending south from the St. Augustine area and encompassing much of the Daytona and Orlando exurbs. His district could change with the new maps coming before 2022, with population growth throughout the district potentially scrambling maps.
The Republican's finance report is not yet available on the Federal Elections Commission website, though he will report raising approximately $378,000 in the first quarter of this year.
"I am incredibly grateful for the support we have received this quarter," Waltz said. "People are energized to take the majority in the House in 2022 and stop the Left's radical agenda in Washington."
Rutherford rakes
U.S. Rep. John Rutherford is refilling his campaign coffers ahead of a likely 2022 primary challenge and whatever awaits him from Democrats this time in what has historically been a safe Republican seat.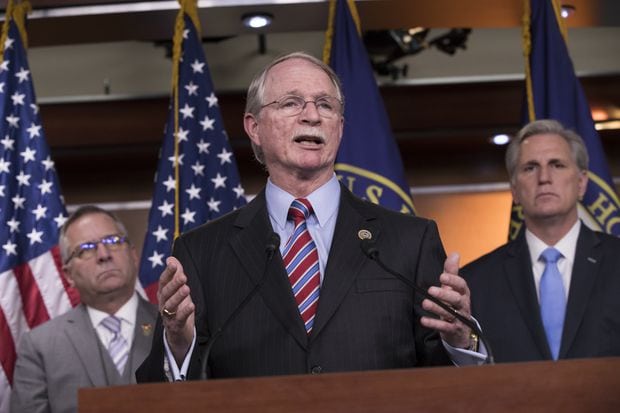 The Congressman raised just under $65,000 in the first quarter of 2021. All told, his campaign account now has just over $140,000 in it.
It remains to be seen what redistricting will do to Rutherford's Congressional District 4, which contains Nassau, some parts of Duval and northern St. Johns County. In 2020, he defeated former broadcaster Donna Deegan and received nearly 62% of the vote.
Despite universal name recognition and no evidence of political vulnerability, three candidates have filed already to oppose Rutherford next August. Erick Aguilar and Gary Koniz are running again, and Leigha Garner-Lopez could join them on that ballot against the former three-term Jacksonville sheriff.
SD 4 status quo
The three candidates looking to succeed termed-out Sen. Aaron Bean had one day to raise money before Session began last month, and they did some work, but nothing that changed the trajectory of the early fundraising battle in Senate District 4.
Rep. Clay Yarborough raised $56,000 for his campaign account and his political committee, Floridians for Conservative Values. He paused fundraising with $325,000 on hand in the committee and just over $68,000 in his campaign account and made up some ground in the aggregate over the clubhouse leader.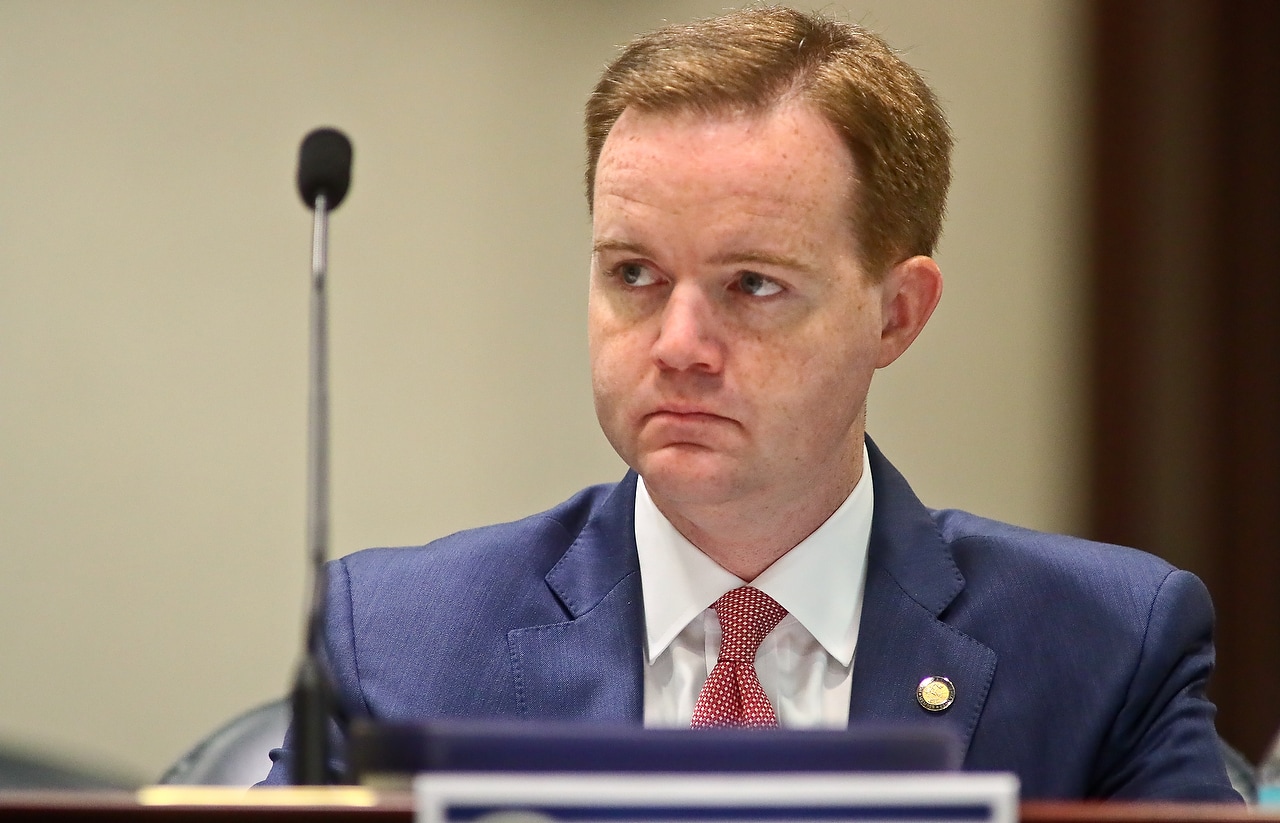 Rep. Jason Fischer still holds a formidable cash edge (when counting all his capital), and he didn't sleep in those last hours before Session.
His central political committee for the Senate bid, Friends of Jason Fischer, brought in $28,500 and is north of $770,000 on hand by itself. His secondary committee, Conservative Solutions for Jacksonville, brought in another $16,500 and is near $60,000 on hand. Fischer also raised $8,600 in hard money and has roughly $98,000 on hand there.
Meanwhile, Rep. Cord Byrd is struggling to raise money. He has just over $27,000 in hard cash after raising $9,000 in March. His political committee ("1845") added another $8,500; Byrd has roughly $52,000 on hand — a long way to go to get in the game.
Speaker track
Another potential future Speaker of the House may have a First Coast connection. Rep. Sam Garrison, we are hearing, is positioning himself well to potentially get pledges from his classmates to lead the House.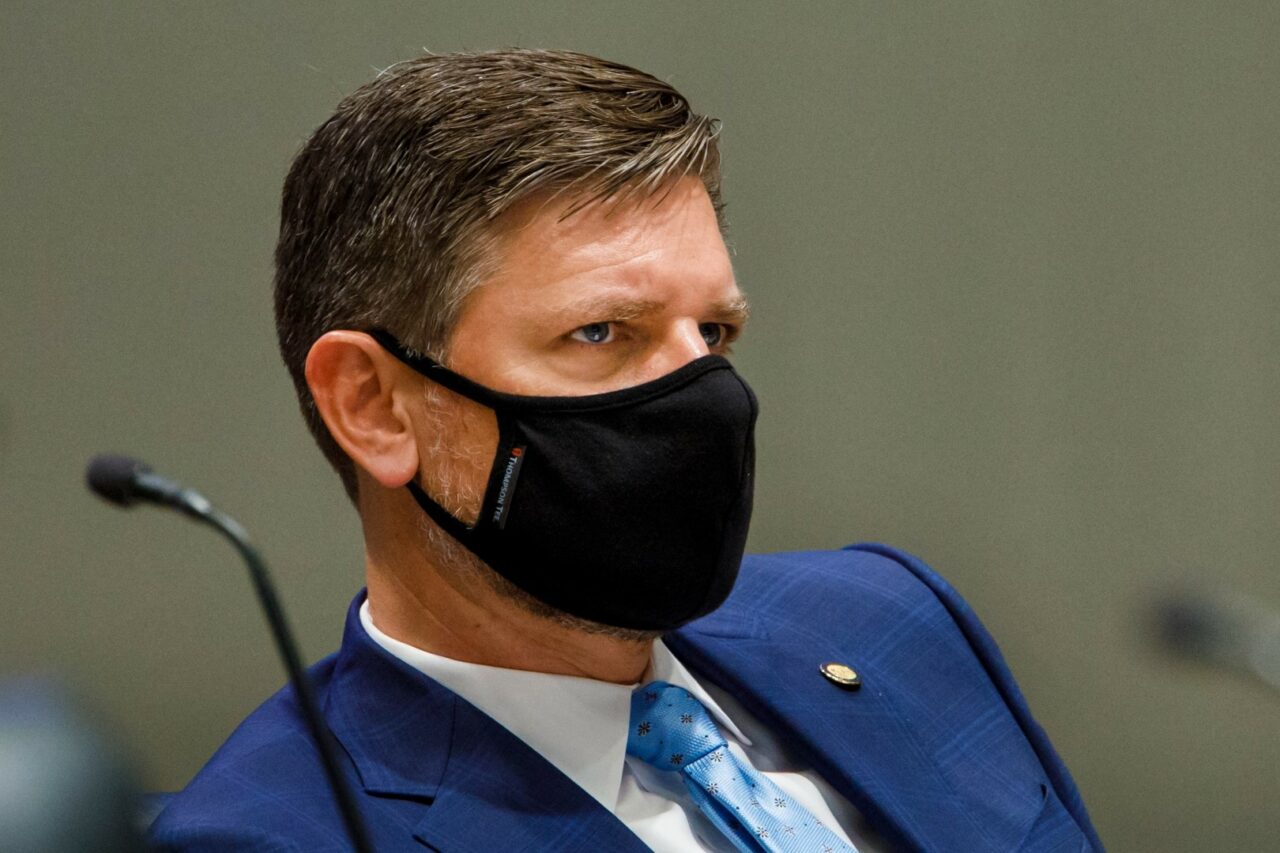 Just as we saw with the race a few years back that set Rep. Paul Renner, the Palm Coast area representative who is also a Jacksonville lawyer, most of this is in the whispers and the shadows. It's not set in stone, not by any means, but the word is that Garrison may have half the 24 member class on lock.
Garrison has a robust fundraising operation. His committee, Honest Leadership, pulled in more than $50,000 in February and $17,000 more in a March filing that encompassed the day before Session started and paused fundraising. Honest Leadership has more than $190,000 in the bank. He also has $28,000 in his campaign account.
His Clay County seat is drawn for a Republican to win, meaning he is positioned to help other candidates in competitive races, so it will help watch how that committee spends down the road also.
Fundraising fun
The race to succeed Rep. Clay Yarborough in Jacksonville's House District 12 starts hot, with both Republican hopefuls having big first months of fundraising.
In the end, however, newcomer Adam Brandon bested former Rep. Lake Ray, who seeks a return to Tallahassee with Yarborough chasing a Senate seat in 2022. Brandon has over $60,000 of new money in his first report. Ray has about $15,000 less.
Maybe Ray doesn't need as much money as Brandon. Those familiar with his side's thinking argue that. Ray has the name recognition, they say. But Brandon may be a better fit for the way Tallahassee is in 2021 than it was, say, in 2011. Look for maybe another candidate to jump in also.
Meanwhile, while three Republicans have filed to succeed Rep. Byrd in House District 11, only one is bothering to fundraise.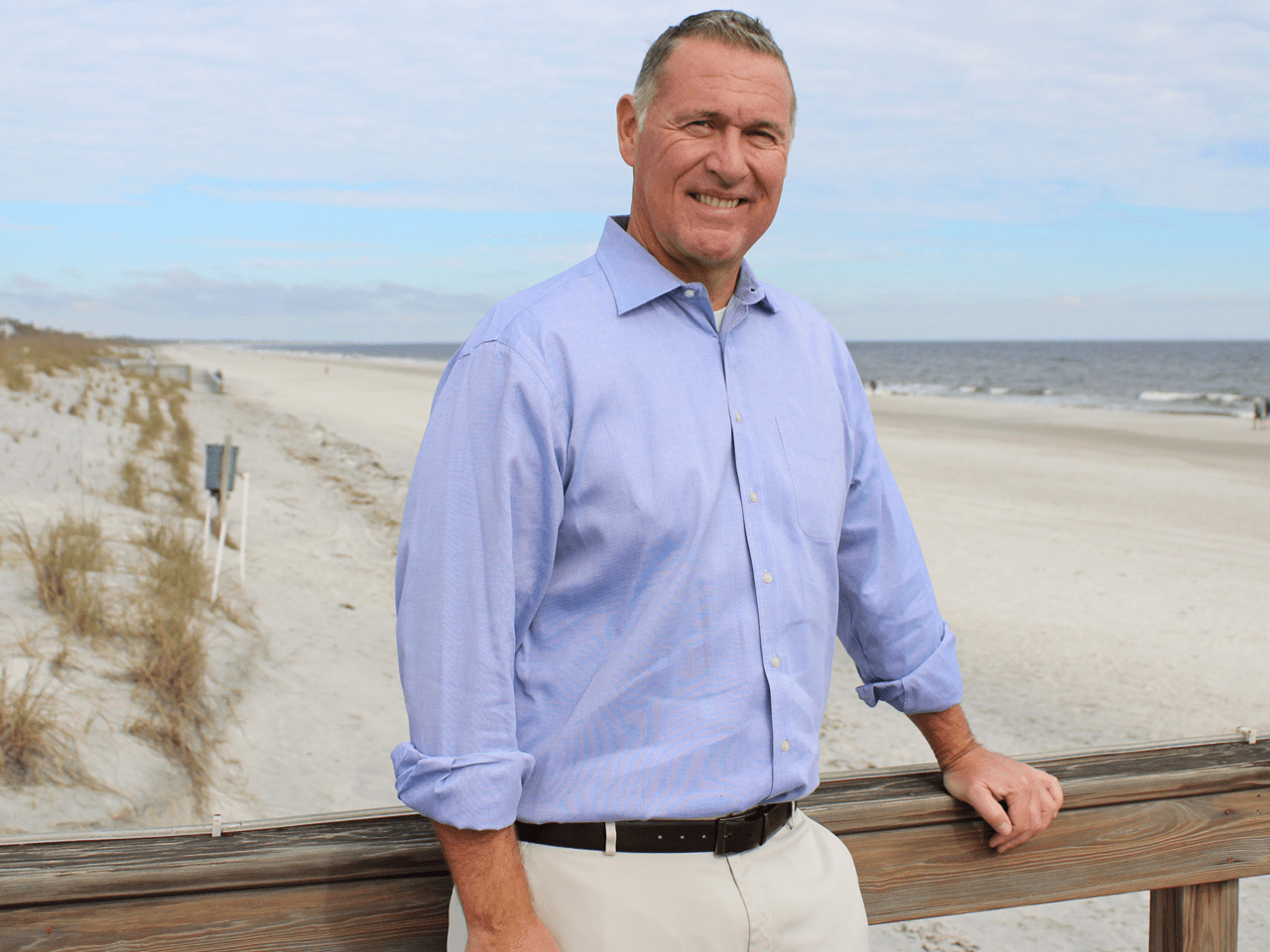 Heath Brockwell, a trial lawyer from Jacksonville Beach, didn't set the world afire with his $6,150 March haul. And roughly $13,000 on hand won't scare off anyone serious.
But compared to the other two candidates in the race, Brockwell is the only one who is doing what is necessary for an open seat race.
Personnel notes
DeSantis appointed several Northeast Florida notables to boards and commissions last week. And a former state legislator continued a comeback after a setback that ended his political career.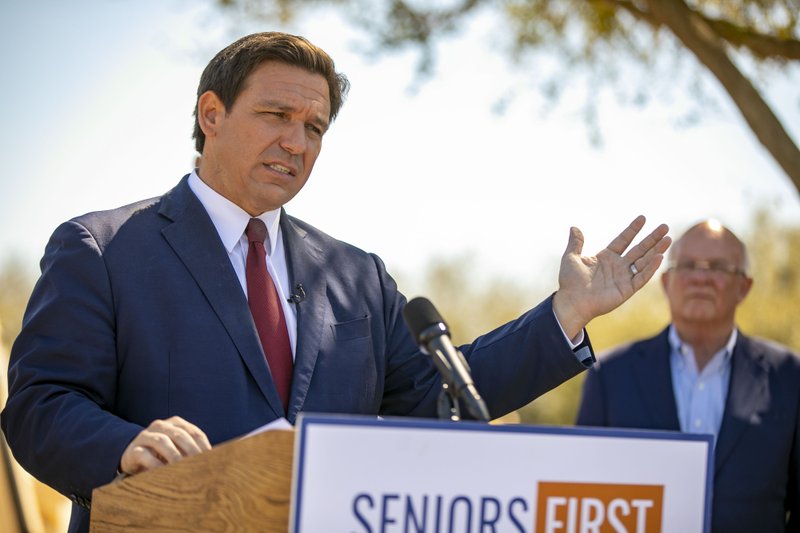 Fleming Island residents Joelle Marquis and James Horne head to the Clay County Development Authority. Marquis is a senior partner at Arsenal Capital Partners and CEO of Legacy in Action. Horne, a partner at Strategos, is a former state Education Commissioner.
Jacksonville's Kathy Panozzo heads to the Commercial Motor Vehicle Review Board. A director of trailer maintenance for Landstar, Panozzo is also on the Technology and Maintenance Council.
St. Augustine's Robert Carlton was one of eight named to the Concrete Masonry Education Council Board of Directors. Carlton is the general manager of Carlton-Walker Masonry.
Finally, former state Rep. Reggie Fullwood still shows that the end of a public office career is not the end of public life. Fullwood, found guilty of campaign finance violations a few years back, has moved up the ranks and is now the chief operating officer for Operation New Hope. With a long career in public service, he makes what could be his most meaningful impact out of office.
October surprise
Music will return to the Jacksonville air this fall, with arguably the city's keystone cultural event returning in 2021, but a bit later than usual.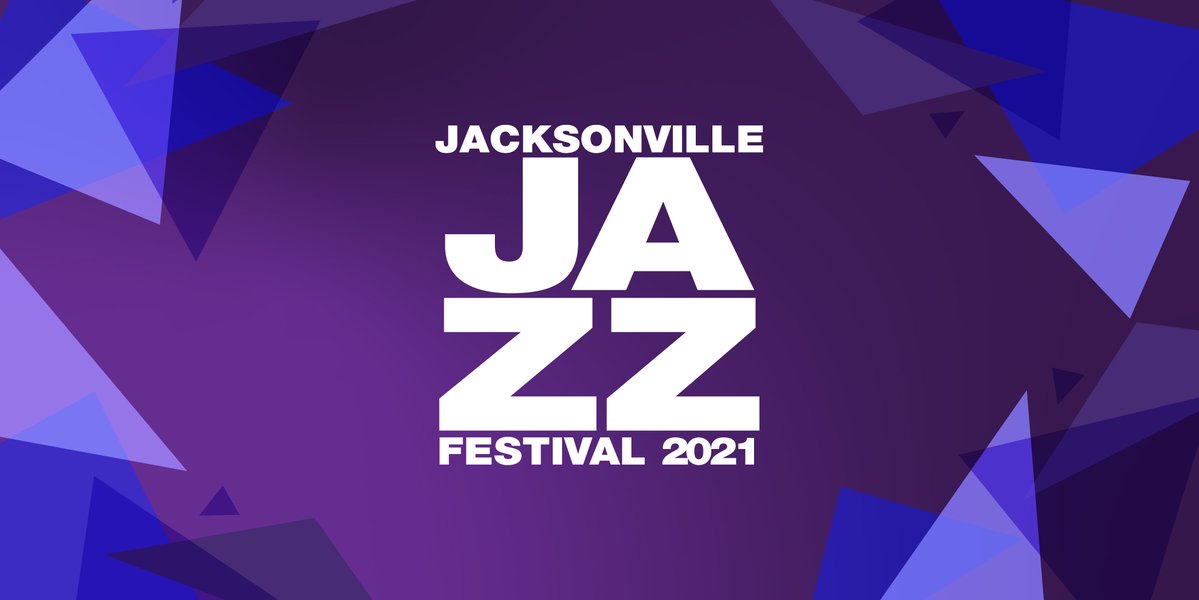 The Jacksonville Jazz Festival will be a fall event this year. Via the city of Jacksonville, some details: "The festival will kick off with the Jacksonville Jazz Piano Competition presented by Keyboard Connection — The Piano Place on September 29 at the Florida Theatre and continue October 1-3 with two stages of live, free entertainment. The City of Jacksonville appreciates the community's support of the Jacksonville Jazz Festival and is looking forward to groovin' with everyone this fall."
Acts have yet to be announced, and more details are forthcoming. But barring tropical weather, it appears the event will be back downtown, another piece of evidence that normalcy is returning as the pandemic nears its end.
Jacksonville happenings
Jacksonville is gearing up for some meetings and events in the coming days that will involve some guidelines to still deal with coronavirus.
On Thursday, City Council District 6 representative Michael Boylan is hosting a virtual town hall meeting online at 6:30 p.m. Boylan plans to discuss several updates and ongoing issues in his district, which is in Jacksonville's Mandarin area. City staff and advisers will be on hand to field questions as well.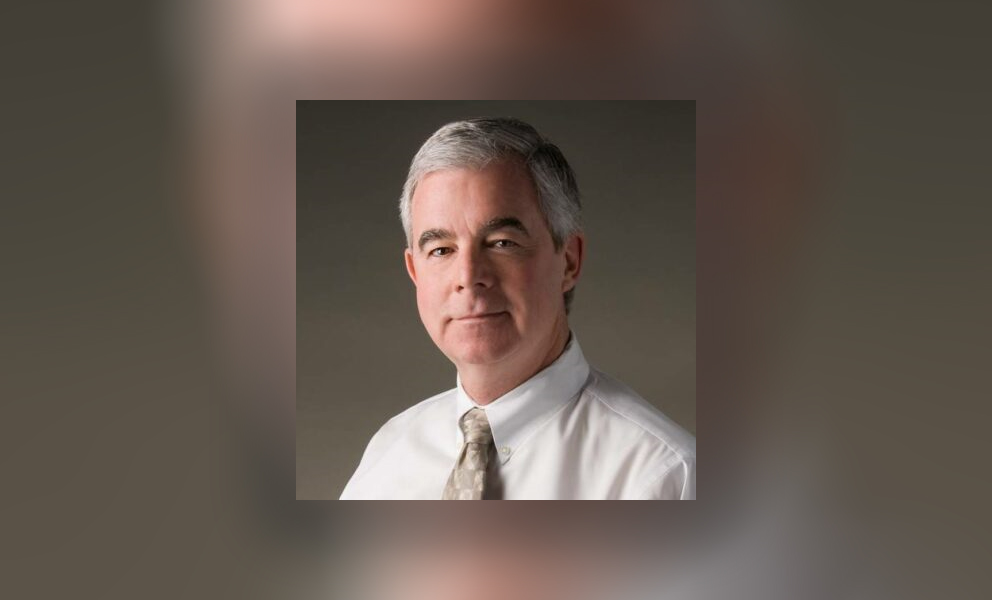 The District 6 town hall will begin at 6:30 p.m. Thursday online. But those wishing to take part are advised to join the meeting online by 6:20 p.m. For login information, residents can go to the city's website for the event.
—   On Friday, the Jacksonville City Council and the Duval County School Board will hold a joint meeting online beginning at 9 a.m. The meeting is designed to discuss mutual concerns from both governmental bodies and will be a hybrid meeting of both virtual and in-person at City Hall at 117 W. Duval St.
Growth and budgets will be some of the priority topics to be discussed. For more information on the meeting and how to join virtually, visit the city's website.
— Saturday night, the city is providing a free screening of the film The Croods: A New Age at McGirts Creek Park, 8435 118th St. It's part of JaxPark's Movie Night which begins at 8 p.m. Saturday. While the event is free, city officials ask residents attending the screening to bring a blanket to sit on during the film.
JAXPORT addition
The Jacksonville Port Authority is adding a new member to the board of directors, and the latest addition comes from the medical field.
Bradley Talbert, president and CEO of Memorial Hospital, was appointed to the JAXPORT board this week. He was nominated to the board by Jacksonville Mayor Lenny Curry, and the City Council approved the appointment Tuesday.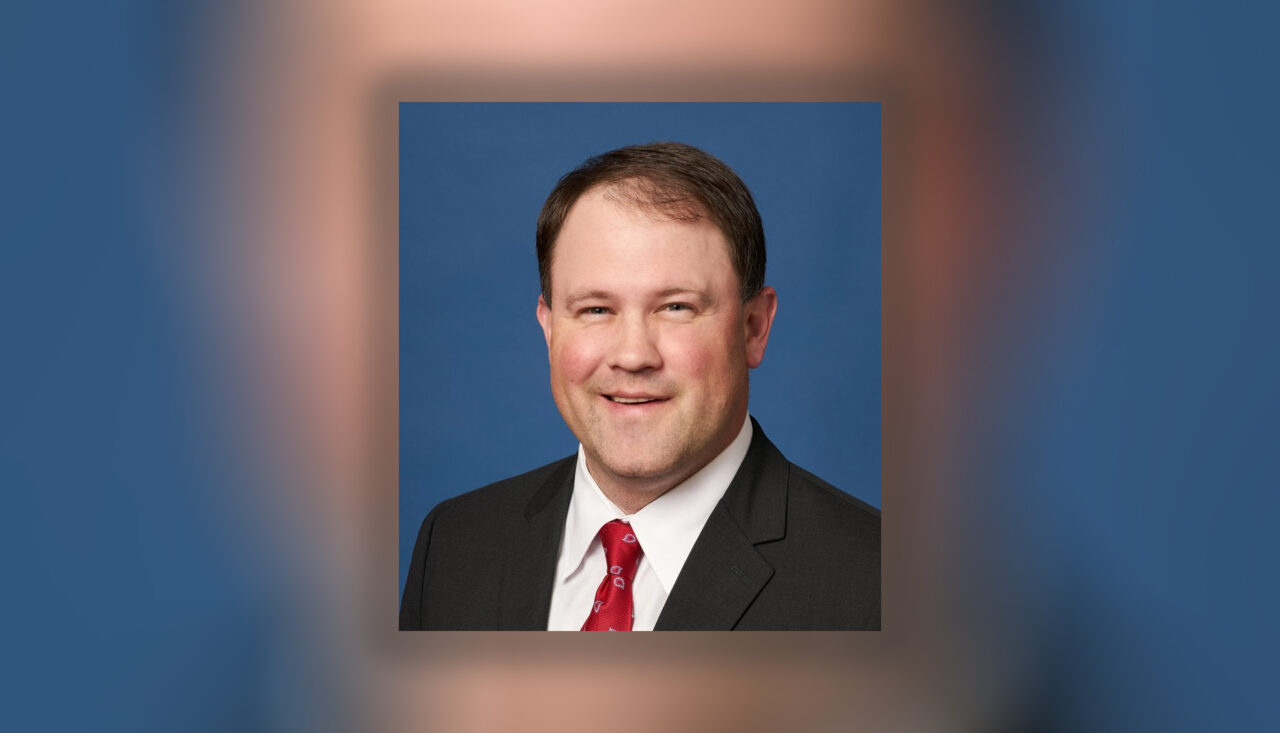 Talbert has about two decades of executive experience in the health care field. Talbert helped guide Memorial Hospital through the accreditation process for the facility's level 2 trauma center. He also oversaw another $36 million in expansions for the hospital.
Under Talbert's supervision, Memorial Hospital has been recognized among the top 5% among patient safety procedures in the United States in the past three years.
Talbert also has extensive experience in community organizations. He is on the board of directors for JAXChamber, the Jacksonville Civic Council, and chairs the JAX USA Partnership, among other boards and panels he serves on.
"Brad's leadership skills and business success, combined with his passion for giving back to the Jacksonville community, will be an asset to JAXPORT during this time of growth and opportunity for our port," said JAXPORT Chair Jamie Shelton. "We look forward to working with him to build on the momentum we're experiencing and position JAXPORT and Northeast Florida for the future."
Cookies for a cause
Girl Scout Cookies are best when shared!
As Northeast Florida residents work to keep each other safe and recover from the effects of the COVID-19 pandemic, the Girl Scouts of Gateway Council celebrates front line workers who have supported and continue to support the community.
To honor their demanding work in these troubled times, the Council asks organizations, companies and individual donors to buy Girl Scout Cookies in bulk as gifts to the "heroes of their choice."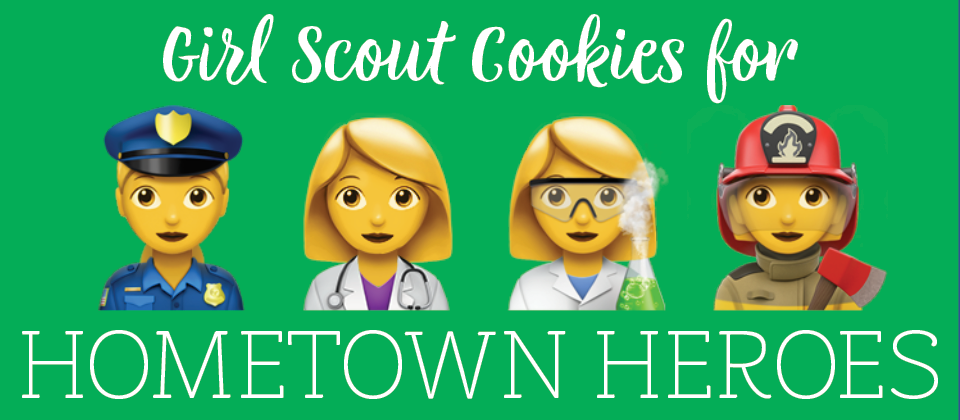 Interested donors can visit this website to choose either a one-time contribution or ongoing support. The Council will match all donations box-for-box!
One hundred percent of the donation will go to the workers.
Other delicious opportunities to help include sales of a Samoa-inspired doughnut through Good Dough at 1636 Hendricks Ave. in Jacksonville. Throughout April, 10% of the proceeds from sales of the specialty treat will support the Girl Scout mission to include even more girls, regardless of financial status.
Health link
Flagler Health+ is partnering with the creative hub "the link" to offer health services at the multiuse innovation incubator and community center, set to launch in Ponte Vedra.
Opening in July, the link will be a 22,500-square-foot-facility located next to the Flagler Health+ Village at Nocatee. Its goal is to provide a technologically advanced collaboration space for startups, small businesses, individuals and families.
"When I learned of Flagler's vision to advance the physical, social and economic health of northeast Florida communities, right away I saw synergy with the link, where we are creating a space to learn, play, think and do," said the link CEO Raghu Misra. "Flagler's emphasis on digital innovation to transform health care experiences and engage with patients 365-days-a-year also made for a perfect fit."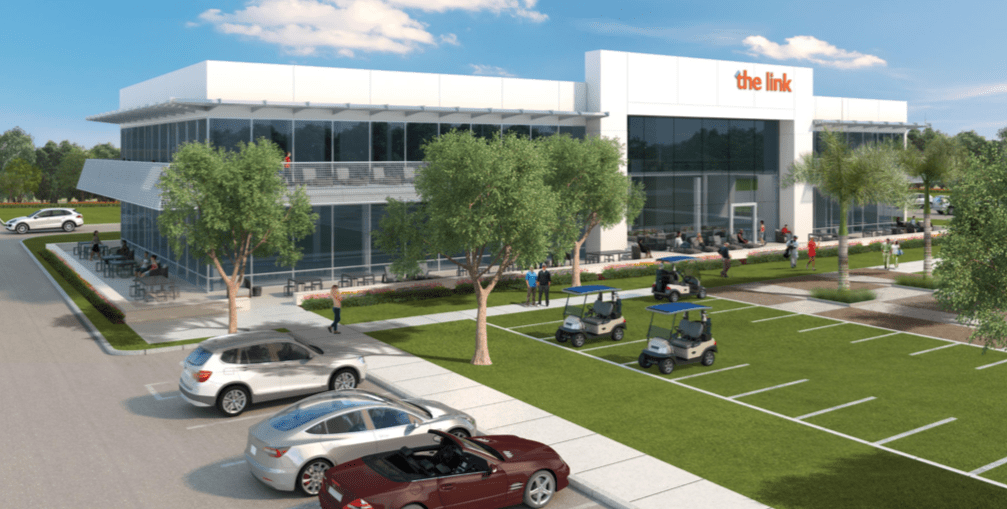 In the new partnership, Flagler Health+ and the link will develop wellness programming and other services for members of the link and patients of Flagler Health+.
Among the services are drop-in child care, health coaching, health tech innovation and more. The link members would have at their disposal a 360-degree immersion studio where entrepreneurs, teams, students, and others can collaborate in an immersive virtual reality.
 "I am extremely impressed with the holistic approach the link is taking to provide solutions and space for people to thrive," added Flagler Health+ President and CEO Jason Barrett. "There is no question that the link concept is closely aligned with that of our health villages, where we strive to enhance the overall well-being of people, their families and communities. I look forward to seeing this relationship grow as we bring something truly unique and meaningful to this region and beyond."
Romanza Festivale
The Romanza Festivale of Music and Arts in St. Augustine is gearing up for its 10th anniversary as the event will run from May 1 through May 15.
The fest will feature 35 events through the two-week cultural celebration at multiple venues throughout the St. Augustine area. Artists and performers are actually getting an incentive to participate in the festival this year with a $200 stipend from the festival organizers granted to the participants due to the coronavirus pandemic's impact in the past year.
"In response to hardships created by event cancellations and venue closures related to the Coronavirus, Romanza intends this arrangement to help sustain the viability and vibrancy of St. Augustine's arts community into a healthy recovery when the crisis is past," said Kathleen Vande Berg, chair of the festival.
"Romanza believes in supporting the arts and our local artists. The festival has been able to operate at a level of increasing support for our community artists and musicians through paid performances, sponsorships, awards, scholarships and significant promotions," Vande Berg said.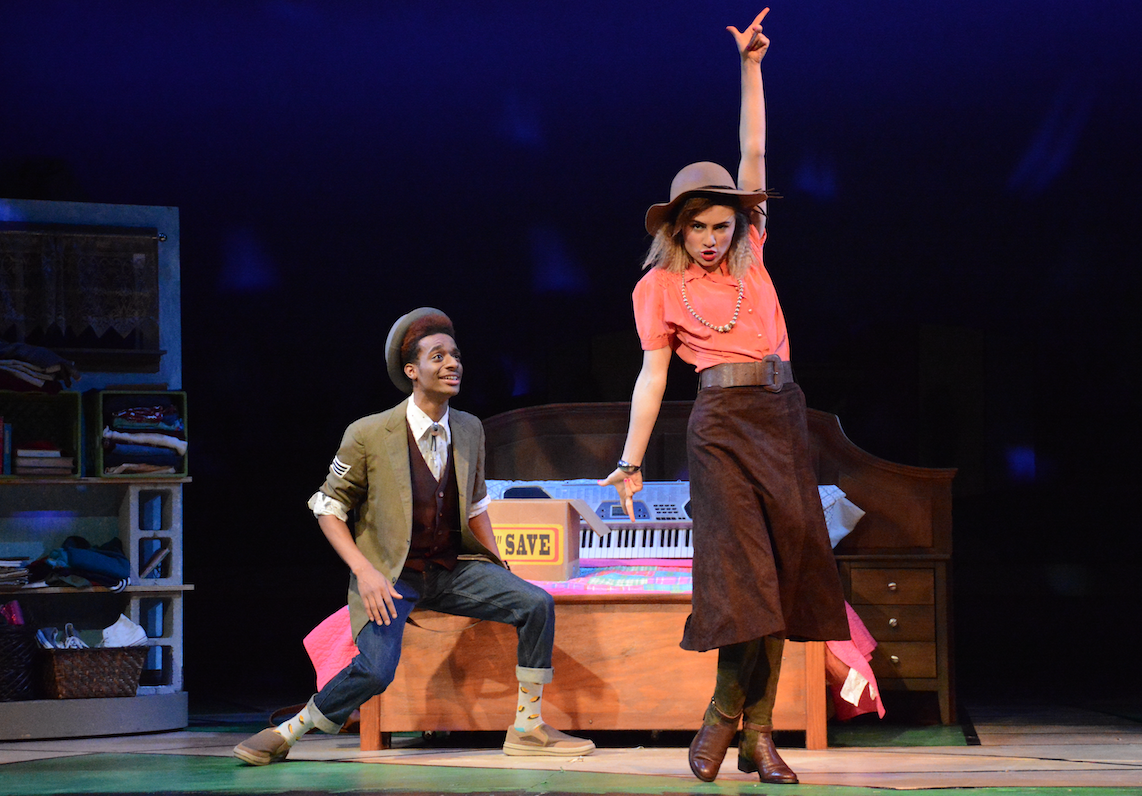 While many of the performances will be in person, festival organizers still plan to observe Centers for Disease Control guidelines regarding precautions in dealing with COVID-19, including social distancing at many performances.
St. Johns educators
The Investing In Kids program in St. Johns County is finalizing its Make A Mark nomination process to honor tutors and teachers before the deadline of May 7 to recognize those who help to educate children.
INK! along with the Tutoring Club of St. Johns, are partnering to organize the event. The program recognizes educators who encourage students to make positive advancements in their studies. To nominate a St. Johns County public educator before the deadline, visit this website.
"Currently, teachers are instructing in class and virtually. They work so hard to ensure their students' success. However, many children need additional, customized instruction. We appreciate the Tutoring Club of St. Johns for this wonderful opportunity," said Donna Lueders, INK! Executive Director.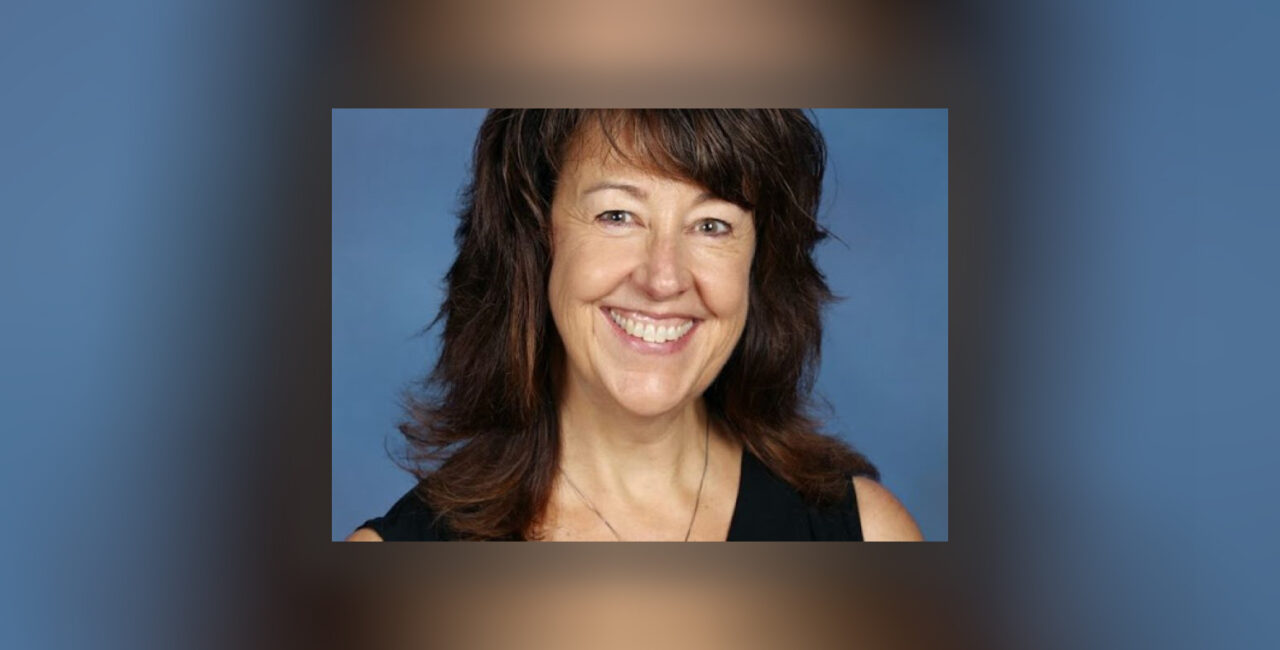 "When a teacher invests in their students, they can inspire them to persevere and not give up. Those educators who are selected have demonstrated an ability to go above and beyond the call of duty," she said.
Students, friends, parents, community businesses and colleagues can all have a say in the nominations. Those selected as winners will receive a gift basket and a free assessment and a one-month complimentary tutoring service for a student of the educator's choice.
Love Toaster
Incoming Jacksonville Jaguars QB Trevor Lawrence took the matrimonial plunge, and Jaguars fans wanted to honor the soon-to-be top draft pick with a toaster. A $300 smart model. A big-ticket item, but the gesture ended up being bigger still.
It turned out, reported USA Today, they did a little more.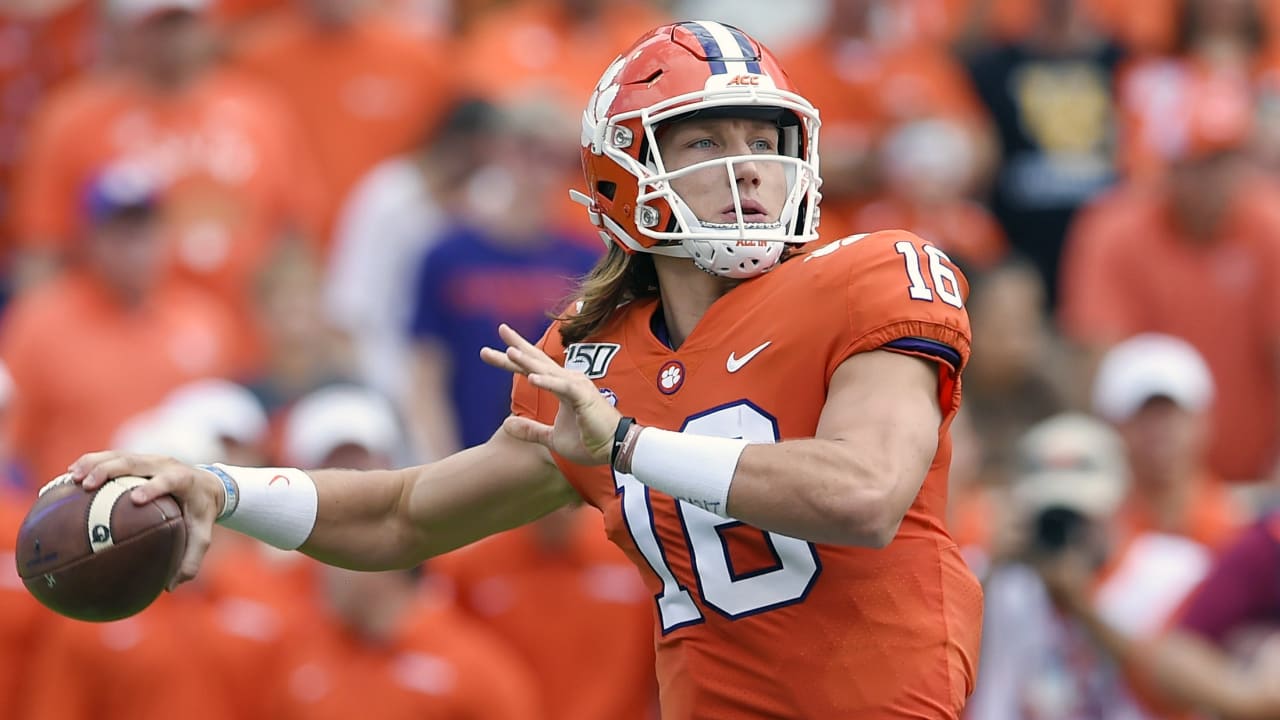 "With the Jags' fan base far exceeding the initial amount, [Twitter user] E_Dilla announced that the money would go toward the smart toaster and a Dyson vacuum cleaner. He also stated that the rest would go to a charity of Lawrence's choice."
What charity? Who knows? Does it matter?
The main thing is that Jags fans are legit excited. Perhaps in a way that they have not been since being awarded the franchise. And that was going on three decades ago, so there has been a lot of turnover since then.
For many years now, the whole narrative around the team has been one of "viability." Can the market support the franchise? An open question. But it has never been with a legit marquee superstar behind center.