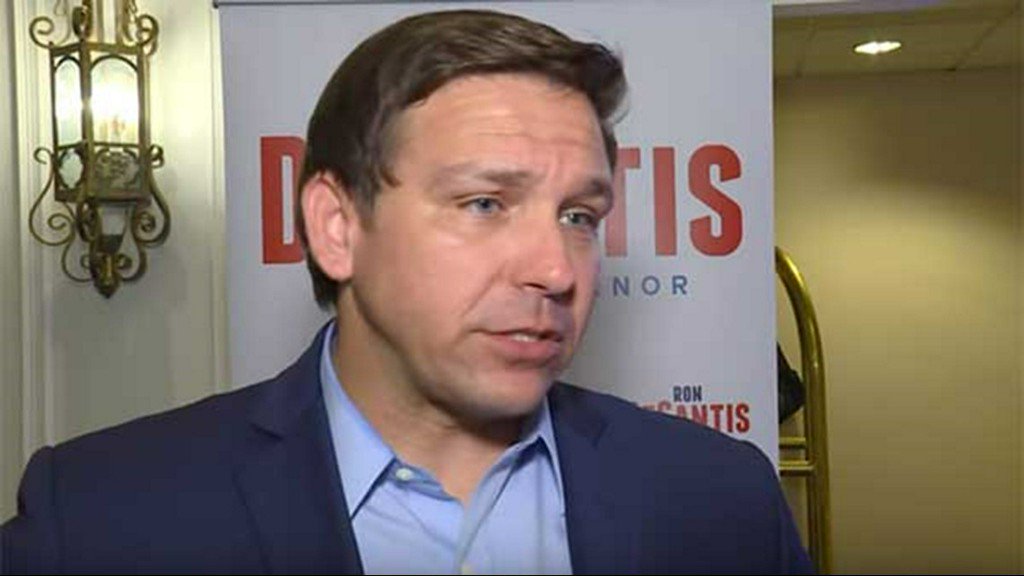 Not much to see at Friday event.
One conservative media outlet reported Gov. Ron DeSantis would "kick off" his reelection campaign Friday. But the event fell well short of that billing.
DeSantis wasn't even there.
Right Side Broadcasting Network promoted "LIVE: FL Gov. Ron DeSantis Re-Election Campaign Kickoff in West Palm Beach – 4/16/21" for Friday afternoon. The timing was interesting, during the stretch run of the Legislative Session.
Toward the end of two hours of broadcasting, one of the hosts said that DeSantis would not be speaking after all.
"There's a little confusion. Gov. DeSantis is not going to be here speaking," she said, with the Governor in Tallahassee.
But the tease suggested something bigger than what happened.
"It's one of the most patriotic intersections in all of Florida, 'Trumps Corner'. No better place to rally behind this popular Governor as he campaigns for another term. We'll see if there are any 'special guests' that make an appearance," teased the description.
No special guest — certainly not President Donald Trump.
"Trump isn't coming, sorry guys," said another host as he wrapped.
Trump didn't show. Nor did DeSantis or anyone else of note. Reporters milled about and interviewed rally attendees, including one gentleman in a "We Are Q" shirt who opined about Hunter Biden. They continued to refer to it as an "official event" throughout the broadcast, teasing a Trump "drive-by" throughout, but with no evidence such would happen.
The DeSantis campaign did not circulate advance notice of this alleged "kick-off" event to the Tallahassee press corps that covers it, with good reason.
The Right Side Broadcasting Network has only existed since 2015, and is best known for carrying every Trump speech since that time on YouTube. The YouTube channel now has about 1.5 million subscribers.
Regardless of when DeSantis eventually starts the formal campaign, he is well positioned.
The Governor looks to be the favorite with those willing to hazard a guess on a hypothetical victor. The PredictIt platform shows DeSantis yes shares valued at 78 cents each. His closest rival, Democratic Agriculture Commissioner Nikki Fried, is at just 15 cents per share.
A poll commissioned by Florida Politics found Fried and DeSantis in a statistical tie. At the same time, Fried will likely have to go through a Democratic Party primary while the incumbent Governor faces no significant opposition. And then there's money.
Though the reelection campaign hasn't formally begun as of this writing, the fundraising has. The Friends of Ron DeSantis committee raised north of $5 million in March and has well over $17 million on hand.