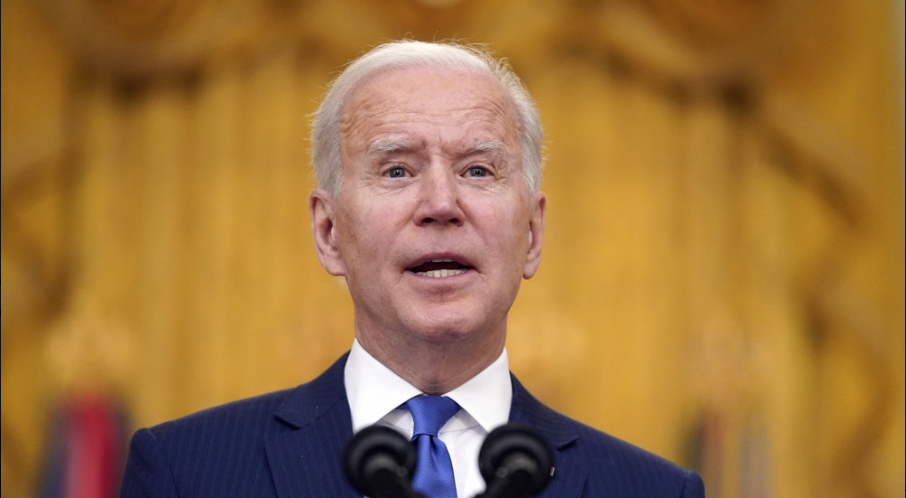 Abortion politics cause communion contretemps.
They share Roman Catholicism as a faith and California as their home base. Yet there's a deep gulf between Archbishop Salvatore Cordileone of San Francisco and Bishop Robert McElroy of San Diego in the high-stakes debate over whether politicians who support abortion rights should be denied Communion.
Cordileone, who has long established himself as a forceful anti-abortion campaigner, recently has made clear his view that such political figures — whose ranks include President Joe Biden and House Speaker Nancy Pelosi — should not receive Communion because of their stance on the issue. The archbishop issued a pastoral letter on the topic May 1 and reinforced the message in an hourlong interview Friday with the Catholic television network EWTN.
"To those who are advocating for abortion, I would say, 'This is killing. Please stop the killing. You're in position to do something about it,'" he told the interviewer.
In neither the letter nor the interview did Cordileone mention Pelosi, who represents San Francisco, by name. But he has criticized her in the past for stances on abortion that directly contradict Catholic teaching.
McElroy, in a statement published Wednesday by the Jesuit magazine America, assailed the campaign to exclude Biden and other like-minded Catholic officials from Communion.
"It will bring tremendously destructive consequences," McElroy wrote. "The Eucharist is being weaponized and deployed as a tool in political warfare. This must not happen."
The polarized viewpoints of the two prelates illustrate how divisive this issue could be if, as expected, it comes before the U.S. Conference of Catholic Bishops at its national assembly starting June 16. There are plans for the bishops to vote on whether the USCCB's Committee on Doctrine should draft a document saying Biden and other Catholic public figures with similar views on abortion should refrain from Communion.
In accordance with existing USCCB policy, any such document is likely to leave decisions on withholding Communion up to individual bishops.
Biden, the second Catholic U.S. president, attends Mass regularly, worshipping at his home in Wilmington, Delaware, and in Washington.
The archbishop of Washington, Cardinal Wilton Gregory, has made it clear that Biden is welcome to receive Communion at churches he oversees. Bishop William Koenig, appointed April 30 to head the Wilmington diocese, said he would gladly speak with Biden about his views on abortion but did not say whether he would allow him to continue receiving Communion, as Koenig's predecessor had done.
It's considered unlikely that Biden would heed any call to forgo Communion, but a USCCB document urging him to do so would be a remarkable rebuke nonetheless.