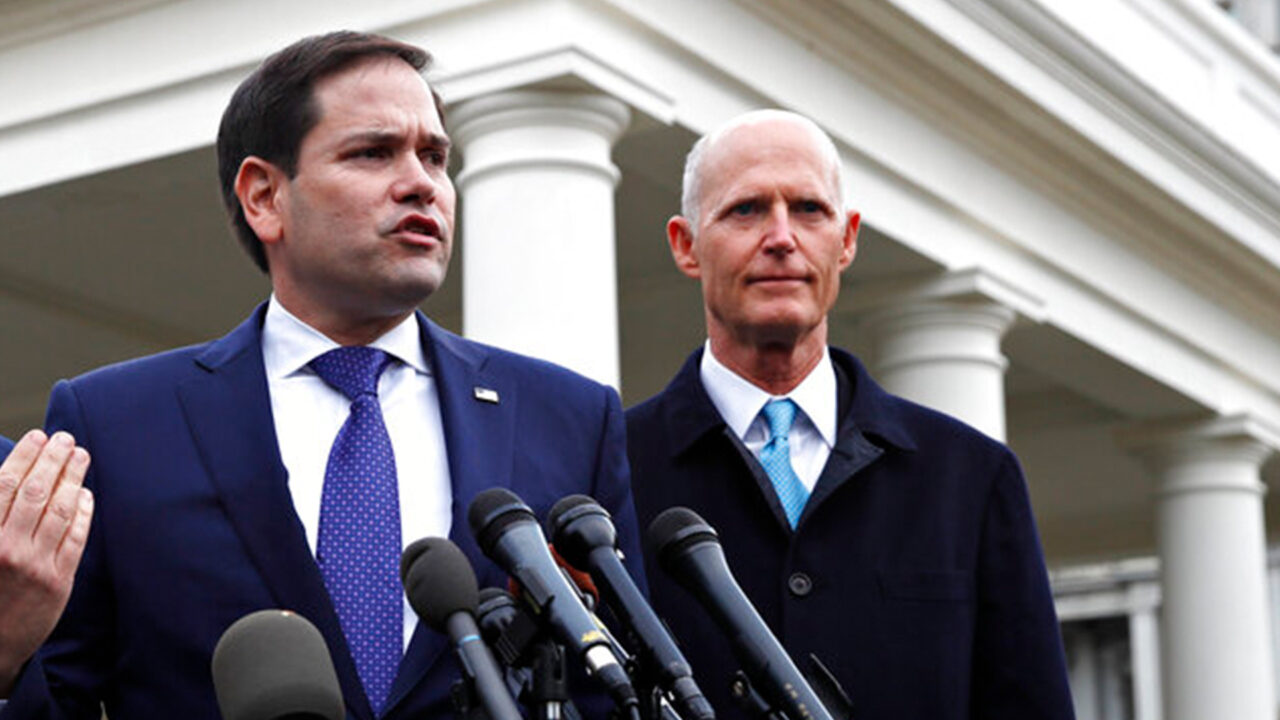 The Republican Senators took issue with the wrestling star's kind words for China.
WWE Superstar John Cena may be the 16-time heavyweight champion of the world, but odds are he has never faced off with opponents quite like Rick Scott and Marco Rubio
The U.S. senators from Florida weighed in Tuesday on Cena's decision to walk back comments about Taiwan being a nation.
"A world where #China's Communist Party controls what Americans can say isn't some nightmarish future threat. It's already here," warned Rubio in a Tweet.
"Insane. Instead of kowtowing to the Communist Party of China — how about we stand up for our democratic ally Taiwan as they face increasing threats and aggression from General Secretary Xi?" Scott wrote Tuesday, also on Twitter.
Cena was promoting the ninth movie in the Fast and the Furious series when he said, to his eventual chagrin, that Taiwan was sovereign.
"I made a mistake. I must say now that, very very very importantly, I love and respect China and Chinese people," Cena said in Chinese in a video for the market, as reported by Bloomberg.
Scott's condemnation aligns with that of other national Republicans who decided to lay the smackdown on the durable wrestling star.
As a sign of how respected Cena is, he has been used to message on topics ancillary to the larger business, including delivering the news to a live crowd that Osama bin Laden was killed by U.S. forces a decade ago.
Despite Cena's place in the WWE universe, the senators seem intent on making an example out of the sports entertainer.
Given the scripted nature of professional wrestling, a generally predetermined artform, it is uncertain if Cena will respond, or whether that response will be in character or not. We will update if warranted.