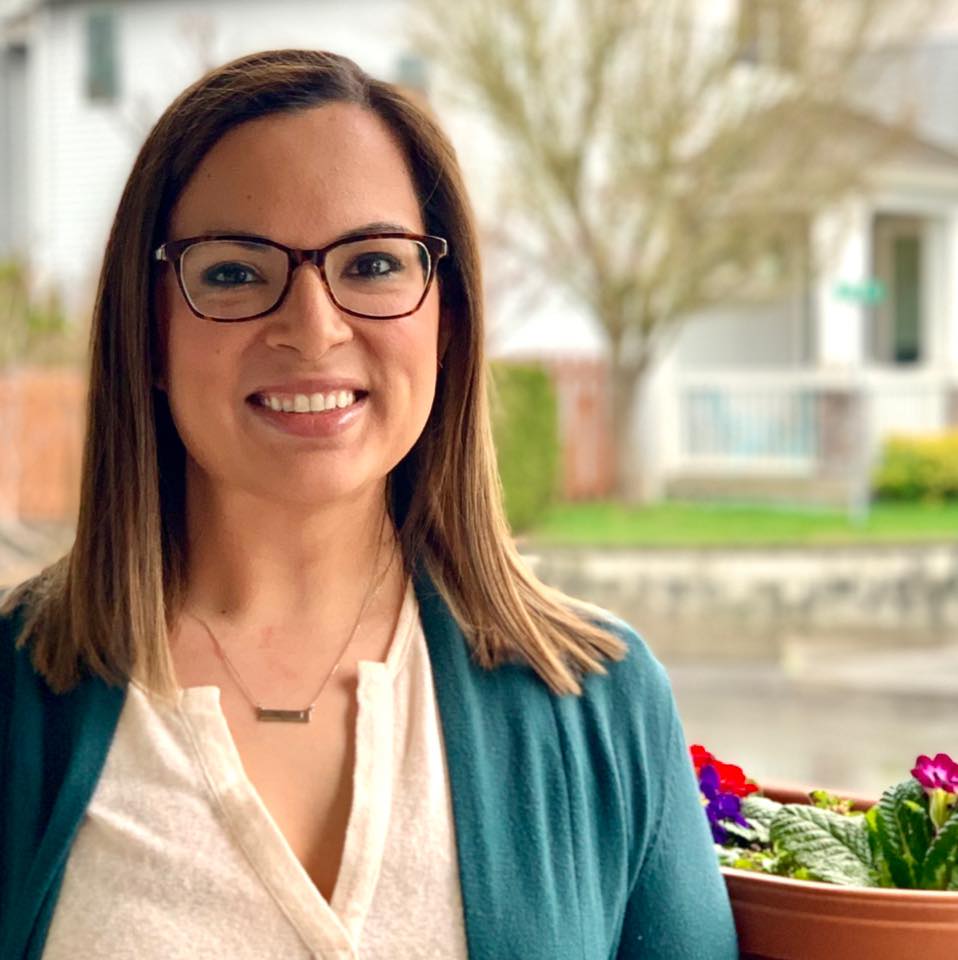 Ortiz is the first Democrat in the race for the purple district.
University of Florida adjunct professor Eunic Ortiz has filed to run for Senate District 24 — a Pinellas County seat being vacated by term-limited Republican Sen. Jeff Brandes.
Ortiz is the first Democrat in the race, which also includes Rep. Nick DiCeglie and Timothy J. Lewis. Former St. Petersburg Mayor Rick Baker, also a Republican, is also considering a bid.
In addition to being a professor, Ortiz works as national political communications director at Service Employees International Union — a post she will step down from during her campaign.
Ortiz's interest in running for office was piqued when she worked on the 2020 campaign to approve Amendment 2, which sought to increase the state's minimum wage to $15 per hour. That amendment was favored by nearly 61% of voters.
"Amendment 2 passed with a 60%+ majority of the state saying, 'This is what we want for the state and this is what we want for our communities,'" she said. "I feel that there are several shared values just like that, that regardless of party lines, we can all agree to, and what I want to do in this campaign is talk about those shared values and not get caught up in red versus blue."
No matter where you live, we all experienced living in a pandemic – and many of us saw need for leadership that will work proactively to ensure we're ready for what the future may bring.

That's why I am announcing my run for State Senate in Florida today: https://t.co/Gp9JGt4acm pic.twitter.com/l5uHvwStCI

— Eunic Ortiz (@eunicortiz) June 24, 2021
In a video announcing her campaign, Ortiz talks about how the pandemic influenced her decision to run.
"No matter where you live, we've all experienced living in a pandemic, and thought about what it means to have responsible leaders who will fight for all of us in Pinellas County," Ortiz says in the clip.
Ortiz was raised in Pinellas County and is a graduate of UF. After school, she went to New York to work in communications for the New York City Council, later coming back to Florida in 2016.
"I have felt the power in people coming to the table, listening to each other and having thoughtful conversations," Ortiz says in the video. "I hear my neighbors in Pinellas County saying we don't want to just survive, we want to thrive. And I know it's possible."
Some of Ortiz's platforms include affordable housing, sustainability for the coastline, better funding for public education and more well-paying jobs.
"Candidates come in and say, 'Here are the issues that we are going to talk about,' and I want to really establish my campaign through listening to folks, and this is what I'm just hearing time and time again," she said about her platforms.
If elected, Ortiz would be the first openly lesbian state Senator in Florida and the only Hispanic elected official in Pinellas County.
"I don't take that historic nature of the campaign lightly," she said. "And I think that we need more LGBTQ representation in our state government and in our local government, because that's reflective of what our communities look like."
Ortiz's entrance into the race spices things up for the mid-Pinellas battleground district.
Though its ha changed numbers over the years through various rounds of redistricting, the area SD 24 encompasses has changed party hands before. U.S. Rep. Charlie Crist held the district in the late '90s as a Republican. Republican Jim Sebesta succeeded him, followed by Democrat Charlie Justice.
But, if she is elected as the Democratic nominee, she would likely have to have cross-over appeal to take the cake. Republicans carry a voter registration advantage, with 131,507 voters to Democrats' 117,412.
"We've been in a moment for a while where people think Republican or Democrat, the way I feel about this race is that we have shared values that we all believe in," she said. "I'm going to do the work that's needed, boots on the ground, talking to folks and making sure I'm getting as many conversations as possible, not only to, you know, introduce myself to a large part of this district, but also to listen. Running for office should be about listening."