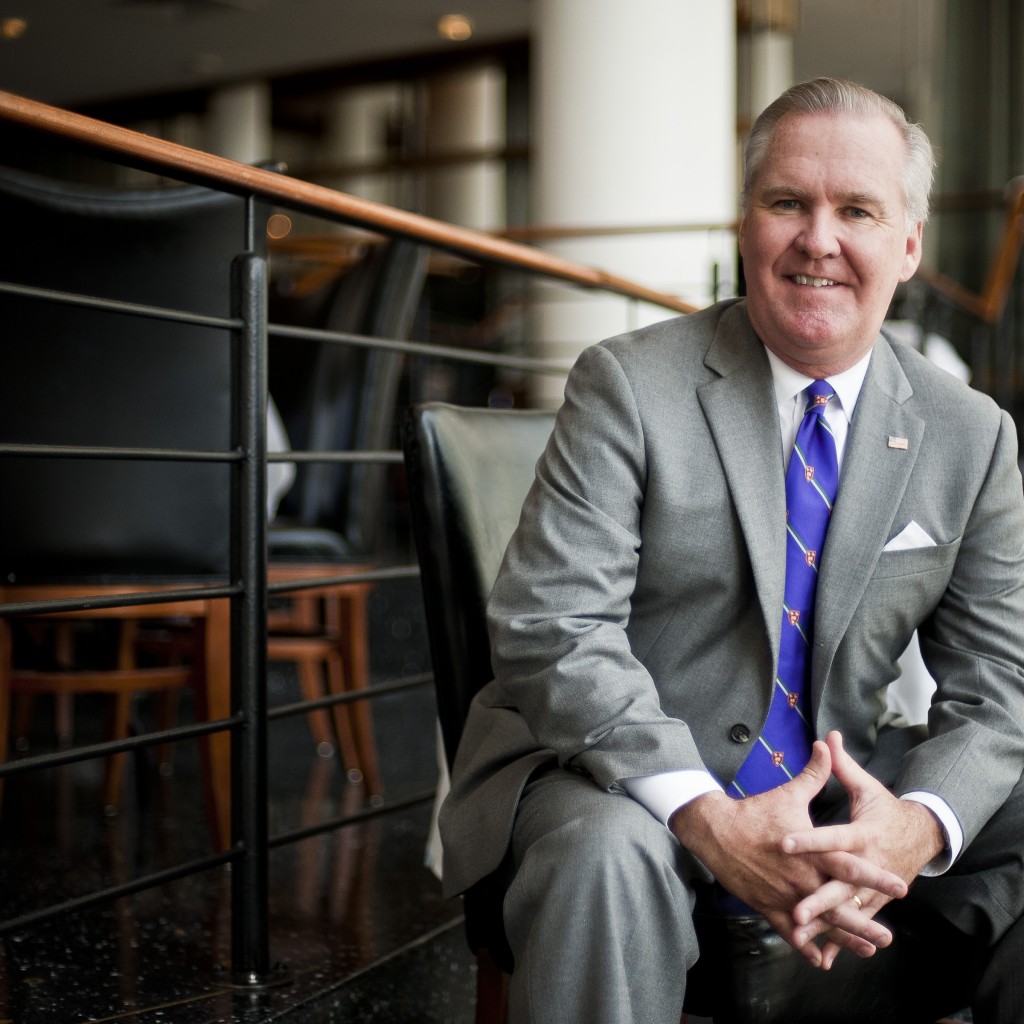 Bob Buckhorn has never been shy about admitting that he's thinking of running for governor in 2018. And, in fact, he may already be raising money for that effort.
Up until the middle of last week, the Tampa mayor was telling members of the news media that he would be returning checks to contributors if nobody rose up to challenge his re-election bid this March. However, that idea was dismissed when a last-hour write-in candidate, Jose Vazquez, emerged.
But according to the Florida Division of Elections website, a political committee called One Florida was set up on December 1, and is chaired by Siobhan Harley, the mayor's former special assistant and key campaign aide during his successful 2011 run for Tampa mayor.
The treasurer is listed as Lou Prida, a certified public accountant and a principal of Prida Guida & Co., which is based in Tampa.
There are currently $4,000 in contributions in the account, including a $1,000 contribution from the Tampa Police Benevolent Association, and $1,500 from Fifth Third Bancorp PAC. Fifth Third Bank in Tampa is headed by Brian Lamb, currently vice chairman of the Tampa Bay Partnership.
A fundraiser for One Florida is planned for Monday at the offices of Democratic lobbyist Justin Day, a major fundraiser for President Barack Obama.
The committee is separate and distinct from the account that Buckhorn has set up in Hillsborough County for his re-election campaign, which currently shows $365,168 in its coffers, and which Buckhorn says he will continue to replenish in his race against Vazquez.
On the form disclosing the activity of the political committee, the explanation is rather ambiguous, listing, "Candidate and ballot issues, statewide, legislative, multi-district, countywide and municipal elections."
Tampa PR maven Beth Leytham, who is working for Buckhorn on his re-election campaign, told Florida Politics after reviewing that form in a text message, "Seems pretty clear this can do (sic) support a multitude of important political issues, not the least of which is a potential gubernatorial race."
Florida Politics also reached out to Mayor Buckhorn on Friday afternoon, but had not heard back by 5 p.m.