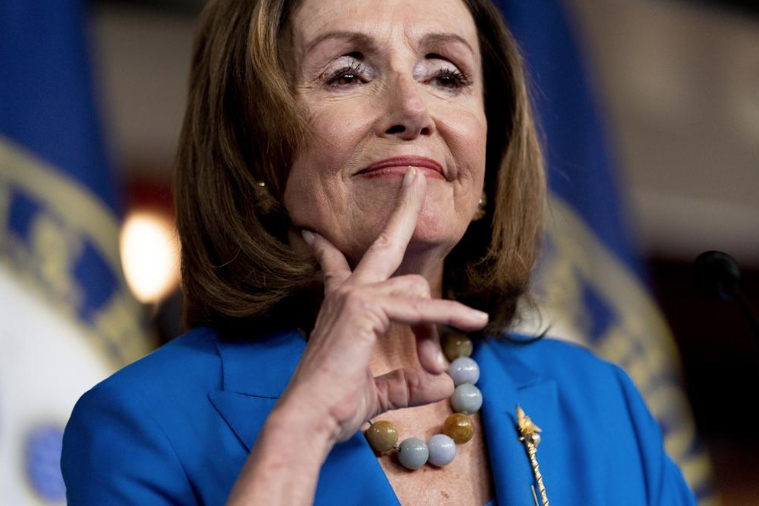 Senate passage will be a challenge.
Democrats brushed aside months-long divisions and pushed their expansive social and environment bill through a sharply divided House on Friday, as President Joe Biden and his party moved closer to capitalizing on their control of government by funneling its resources toward their top domestic priorities.
The House approved the legislation by a near party-line 220-213 vote, sending the measure to a Senate where cost-cutting demands by moderate Sen. Joe Manchin, and that chamber's strict rules seem certain to force significant changes. That will prompt fresh disputes between party centrists and progressives that will likely take weeks to resolve.
Even so, House passage marked a watershed for a measure remarkable for the breadth and depth of the changes it would make in federal policies. Wrapped into one bill are far-reaching changes in taxation, health care, energy, climate change, family services, education and housing. That shows the Democrats' desire to achieve their goals while controlling the White House and Congress, a dominance that could end after next year's midterm elections.
Biden hailed the vote as "another giant step forward" for the country.
"Above all, it puts us on the path to build our economy back better than before by rebuilding the backbone of America: working people and the middle class," he said in a statement.
Democrats gathered in front of the chamber, many arm in arm, as the final roll call ticked down. "Build Back Better," many chanted, using Biden's name for the measure. Their cheering grew louder as House Speaker Nancy Pelosi gaveled the vote to a close.
Republicans had little to celebrate, but showed some feistiness. "Good luck in the Senate," taunted Rep. Kat Cammack of Florida.
Friday's vote came after the nonpartisan Congressional Budget Office estimated that the package would worsen federal deficits by $160 billion over the coming decade. The agency also recalculated the measure's 10-year price tag at $1.68 trillion, though that figure wasn't directly comparable to a $1.85 trillion figure Democrats have been using.
In one major but expected difference with the White House, the Congressional Budget Office estimated that the bill's added $80 billion to increase IRS tax enforcement would let it collect $207 billion in new revenue over the coming decade. That meant net savings of $127 billion, well below the White House's more optimistic $400 billion estimate.
Moderate Democrats were reassured by CBO's figures.
Florida Democratic Rep. Stephanie Murphy, a leading centrist, backed the measure, saying the latest numbers showed the legislation "is fiscally disciplined."
Vice President Kamala Harris' tie-breaking vote gives Democrats control of the 50-50 Senate. That leaves Democrats with zero votes to spare, giving enormous leverage to Manchin in upcoming bargaining. The altered bill would have to return to the House before going to Biden's desk.
___
Published with permission of the Associated Press.