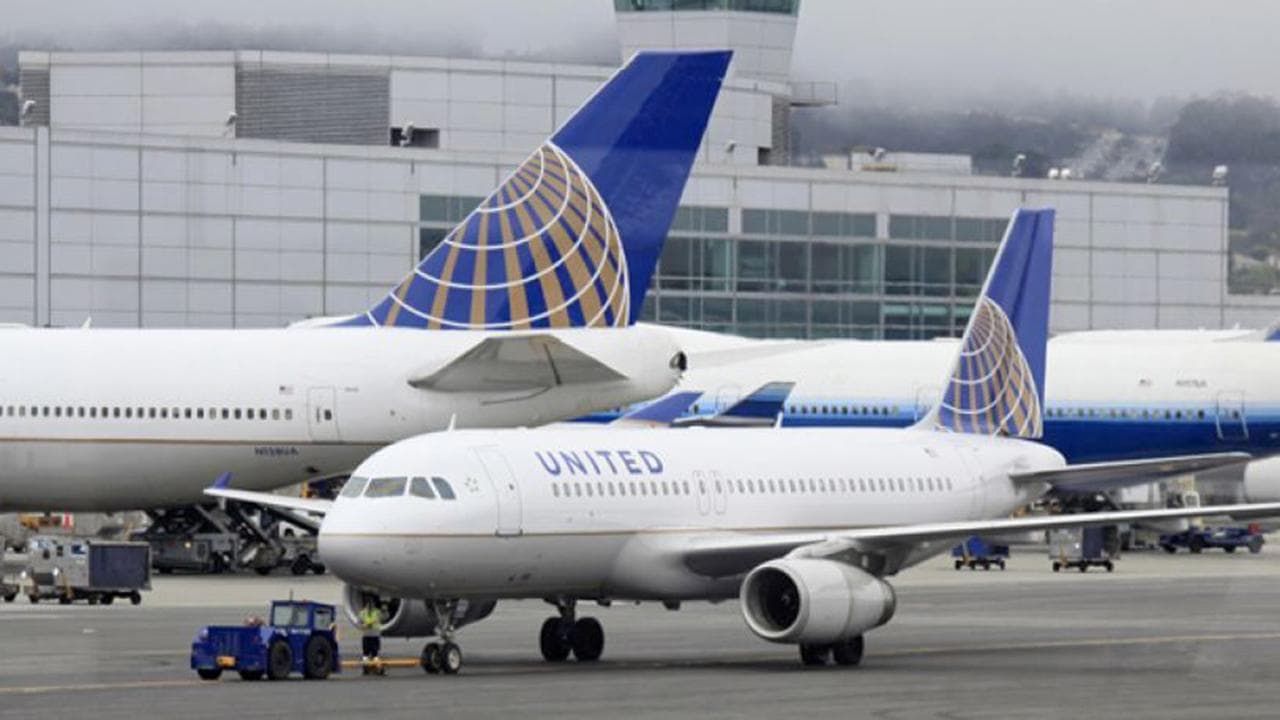 Good luck getting home.
Flight cancellations that disrupted holiday travel stretched into Monday, with major U.S. airlines each canceling dozens of flights.
Staffers calling out sick because of COVID-19, particularly since the emergence of the omnicron variant, have left airlines short in recent days. According to FlightAware, which tracks flight cancellations, airlines have canceled roughly 4,000 flights to, from or inside the U.S. since Friday.
Delta, United, JetBlue and American have all said that the coronavirus was causing staffing problems, and European and Australian airlines also canceled holiday-season flights because staff were infected, but weather and other factors played a role as well.
Winter weather in the Pacific Northwest led to nearly 250 flight cancellations to or from Seattle on Sunday, said Alaska Airlines, and the airline expects more than 100 flight cancellations Monday. But it says that crew calling out sick because of COVID-19 is no longer a factor.
United said it canceled 115 flights Monday, out of more than 4,000 scheduled, due to crews out with COVID-19.
Flight delays and cancellations tied to staffing shortages have been a consistent problem this year. Airlines encouraged workers to quit in 2020 when air travel collapsed, and were caught short-staffed this year as air travel rebounded faster than almost anyone had expected.
Airlines have called on the Biden administration to shorten the guidelines for the isolation period for vaccinated workers who get COVID-19, in order to ease staffing shortages. The union for flight attendants has pushed back against that, saying the isolation period should remain 10 days.
While some travelers canceled holiday plans because of rising case numbers, many others kept to their vacations during some of the year's busiest travel days. The Transportation Security Administration said it expects to screen nearly 30 million people from Dec. 20 through Jan. 3, compared with nearly 44 million during the last holiday season before the pandemic.
Germany-based Lufthansa said Friday that it was canceling a dozen long-haul transatlantic flights over the Christmas holiday period because of a "massive rise" in sick leave among pilots. The cancellations on flights to Houston, Boston and Washington come despite a "large buffer" of additional staff for the period. The airline says it couldn't speculate on whether COVID-19 infections or quarantines were responsible because it was not informed about the sort of illness. Passengers were booked on other flights.
Australian airline Jetstar said many of its workers had to test and isolate because of COVID spread, leading to last-minute delays and cancellations. It said it has rebooked the majority of passengers. FlightAware said Jetstar had 45 cancellations on Thursday and 34 on Friday.
According to FlightAware, there are more than 3,900 canceled flights on Friday and Saturday, with close to half of the cancellations by Chinese airlines. About 30% of affected flights — more than 1,100 — were to, from or within the U.S. This is still a small fraction of global flights. FlightAware says it has tracked more than 100,000 arrivals in the past 24 hours.