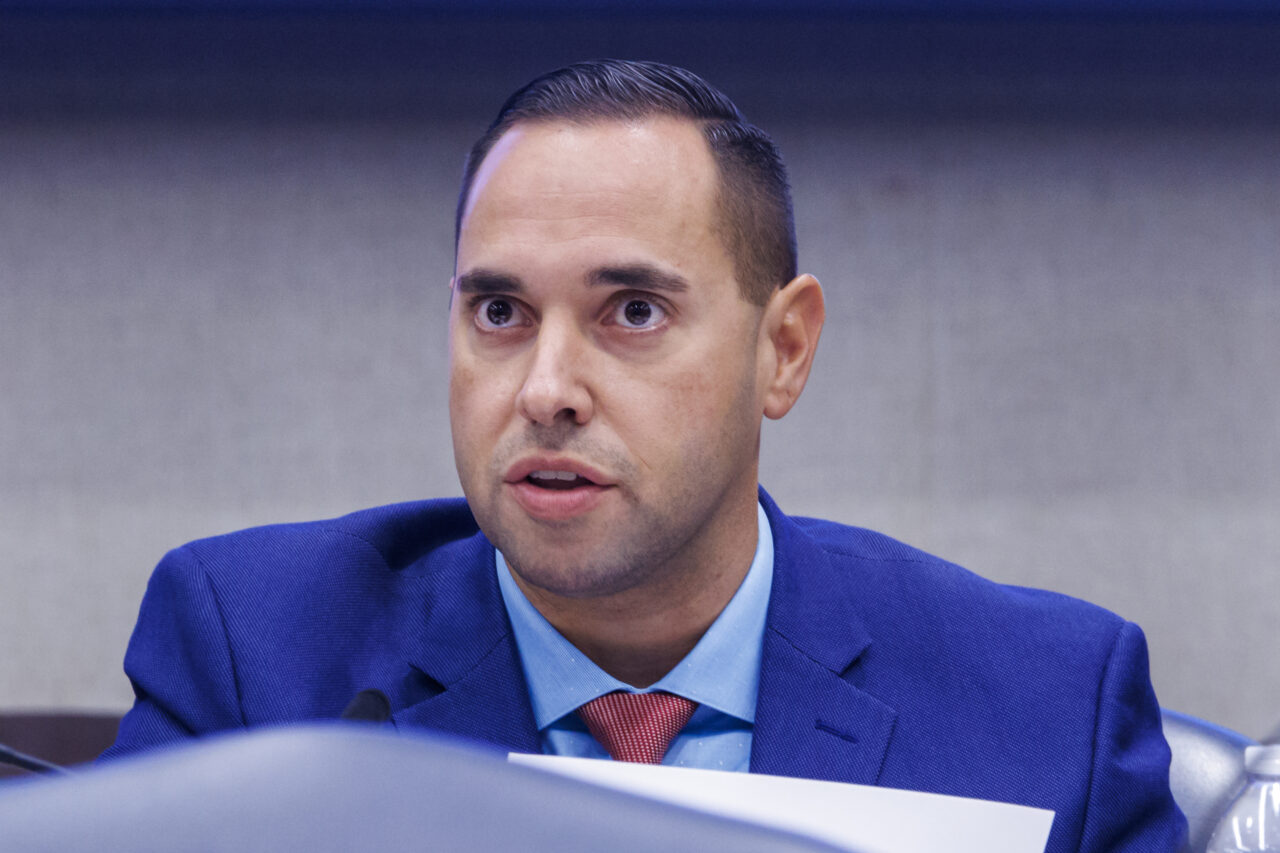 The lawmaker pondered whether Florida nursing homes have a viable business model.
The state may be flush in money, but the Chairman of the House Health Care Spending Committee says accountability still matters.
Rep. Bryan Ávila on Tuesday pressed Agency for Health Care Administration Secretary Simone Marstiller on spending recommendations included in the proposed legislative budget floated by her boss, Gov. Ron DeSantis.
Among other things, DeSantis' proposed health care budget for fiscal year 2022-2023 recommended the state continue to provide rate enhancements to hospitals that provide the most amount of Medicaid in the state. The Governor also recommended the Legislature spend an additional $185 million to increase reimbursement rates for Florida's 690 skilled nursing facilities.
The decision to keep the rate enhancements intact reverses a decision by the Florida Legislature last year to eliminate the money. The Safety Net Hospital Alliance of Florida has dubbed the enhanced payments the "Critical Care Fund."
Ávila noted that hospitals received $3 billion in federal CARES funding and are set to benefit from a new $1.8 billion supplemental Medicaid program the Legislature created last year called "direct provider payments."
Given that, Ávila asked Marstiller, "What is the rationale for restoring those automatic rate enhancements?"
Marstiller told Ávila that federal CARES funding isn't recurring and said hospitals continue to see the costs of care increase. Moreover, she noted that hospitals are facing staffing shortages.
Consequently, she said the Governor "has not recommended any rate decreases for them."
Marstiller also explained that the new supplemental payment program helps hospitals bridge the difference between the costs of providing care and Medicaid reimbursements. She said the funding also helps hospitals train their workforce.
Ávila noted the funding targeted for the critical care fund could be used, though, to help abate a workforce shortage instead.
"Wouldn't those funds within the hospital rate enhancements be better served in tackling issues like staffing?" Ávila asked Marstiller. " Which one is a greater need?"
Marstiller tried to avoid answering the question directly but when Ávila pressed again she said, "I would hate to say that we should or have to choose one over the other. These are all critical issues for your hospitals."
Ávila also pressed Marstiller about the Governor's recommended increases for nursing homes, noting the Legislative Budget Commission approved a three-month, $104 million increase in nursing home rates.
Marstiller said the temporary bump expired in January. Moreover, she said that nursing homes — where residents' care is primarily paid for by Medicaid — are facing critical staffing issues. Nursing staff, she said, are "falling off in droves."
"We have to make sure those nursing homes can continue to run," Marstiller said, adding that when skilled nursing facilities fall below the mandating staffing requirements, they are required to place a moratorium on accepting new residents.
Ávila, though, didn't seem sympathetic and said the Legislature is annually asked to increase rates.
"It almost seems like the agency should be having frank conversations with the industry, and saying either you need to diversify your business model or it's just not a functioning business model anymore," Ávila said. "Have those conversations been taking place? Because it almost feels like the nursing home industry — as well as the hospitals — always comes back and it's always a problem. It's always a need for more money."
Marstiller said she routinely speaks with the nursing home industry, but that she would be happy to "jump start" conversations.
Ávila noted it's important to make sure the state is accountable for its spending.
"Ultimately, a dollar that goes somewhere, to probably somewhere it shouldn't go, is preventing it from going to someone who really needs it, particularly in health care," Ávila said.