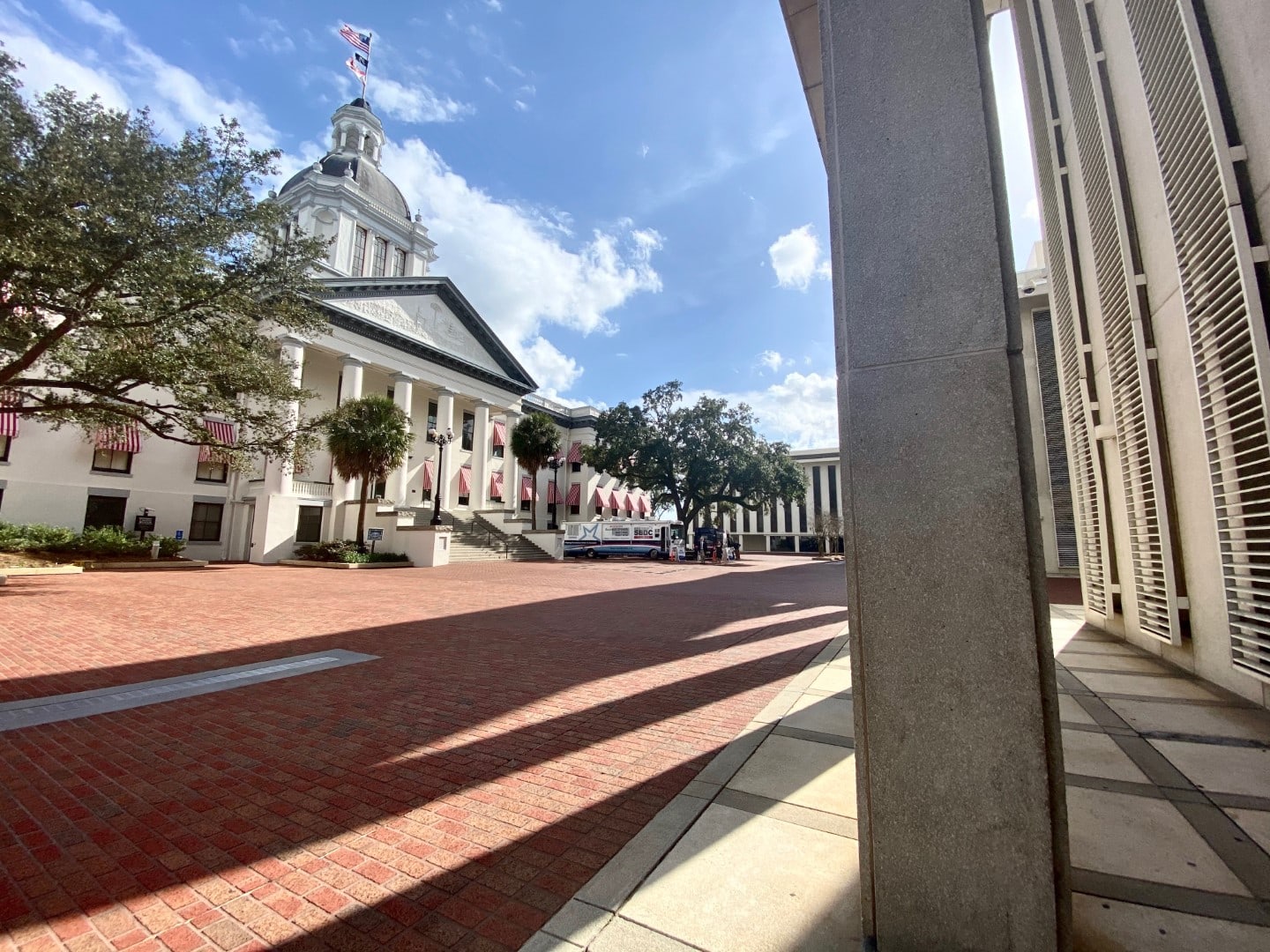 Under the bill, DMS would have to consult with legislative leaders on closing and reopening the Capitol during a state of emergency.
When Florida partially shut down in April 2020 because of Gov. Ron DeSantis' executive order to protect against COVID-19, the state Capitol building also was shut down. When many businesses reopened a month later after DeSantis began to reopen the state, the Capitol remained closed. And access to the building was still restricted during the 2021 Legislative Session.
The House wants the Legislature to have a greater say in decisions to close and reopen the Capitol, as well as decisions on construction projects, security concerns, monuments, and maintenance and upkeep of the Capitol complex.
One of the measures released by the House Friday as part of its slate of budget conforming bills is HB 5301, which would require the Department of Management Services (DMS) to consult with the Senate President, House Speaker, Governor and Cabinet members on closing and reopening the Capitol and other buildings in the Capitol complex during a declared state of emergency.
It also requires consultation with the same elected officials on starting or changing construction projects on the Capitol complex grounds. And the Florida Historical Commission, which currently consults with DMS on the design and placement of new monuments approved by the Legislature, would have to consult with the top elected officials as well.
The bill also would require DMS to issue a report to Gov. DeSantis, the Senate President and the House Speaker by Dec. 1, 2022, on the maintenance and upkeep of the Capitol grounds over the previous year. It must include the cost of repairs and estimates for future repair costs, as well as new security improvements and needed construction.
In 2016, major construction work began on the House and Senate parking garages in the Capitol. Trees planted in the 1970s when the building was constructed had grown root systems that threatened the structures of the underground garages, prompting the construction effort. That $75 million project was approved by the Cabinet, but then-Agriculture Commissioner Adam Putnam complained about the price tag.
The project was recently completed, but construction on Waller Park, the area of the Capitol that faces Duval Street and the Florida Supreme Court, began in 2021 and is expected to be completed before the 2023 Legislative Session.
There is no similar bill in the Senate, but by including the measure as a budget conforming bill, the House will likely require the other chamber to negotiate over the issue as part of budget talks.