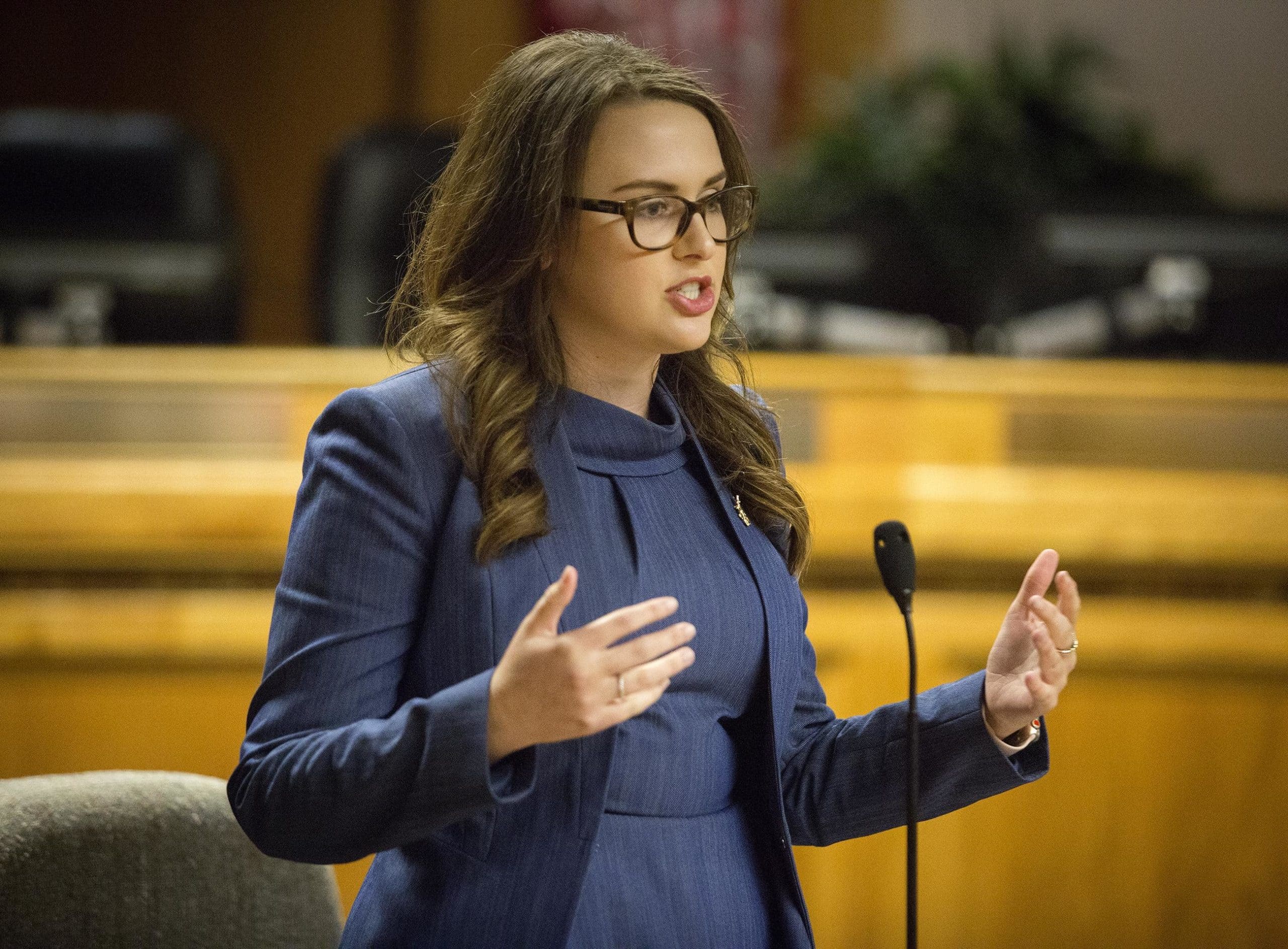 Teachers and first responders could get an additional $50,000 exemption on their home under HJR 1.
A measure that would ask voters to approve a new $50,000 exemption to homestead property taxes for teachers, nurses, child welfare workers, police, firefighters and other first responders passed swiftly through its second hearing in the House Monday.
The House Local Administration & Veteran Affairs Subcommittee voted unanimously in favor of HJR 1. The resolution would put a measure on the 2022 ballot that, if approved by 60% of voters, would exempt the value of a homesteaded property between $100,000 and $150,000 on the tax rolls for first responders and teachers. Homestead properties are already exempted for the first $25,000 and the value from $50,000 to $75,000.
Despite the unanimous vote, some Democrats quibbled about the need to do more to address housing affordability for other Floridians, including renters, being hit with stark rent hikes.
"People are struggling and it's not just the professions we've selected in this bill," said Rep. Dotie Joseph, a North Miami Democrat. "I'm supporting the bill, I just really wish we would do something to attack the larger issue."
Bill sponsor Rep. Josie Tomkow, a Polk City Republican, said the bill was "one piece of the puzzle" and other bills would address the affordable housing issue. She noted the measure would save eligible recipients an average of $540 per year.
"I don't know about you but I would like an additional $540 to help me out," Tomkow said.
An implementing bill, HB 1563, which would make the tax cut effective as of Jan. 1, 2023, if approved by voters, also passed unanimously.
The exemption would not apply to the portion of the property tax dedicated to public schools, but it would still cost local governments $80.9 million in the first year, which would grow to $93.6 million by the 2026-27 fiscal year, according to state economists.
Bob McKee, a lobbyist for the Florida Association of Counties, cautioned that while the exemption would help some teachers and first responders, those who rent their homes and those with homes valued at less than $100,000 wouldn't see any benefit. Also, the exemption would shift a greater tax burden onto them.
But after the last two years of the COVID-19 era, voting against tax breaks for nurses, health care workers, police officers, teachers and other "frontline" workers who bore the brunt of the pandemic's effects is politically unpalatable, even for those skeptical of the bill.
"I'm going to be up on the bill today because I don't want to look like I'm not supporting teachers and first responders," said Rep. Joy Goff-Marcil, a Maitland Democrat. "They need support. I'm not sure this is where they should be getting it. They should be getting it in their salaries."
The bills have one more committee stop, the House State Affairs Committee, before reaching the floor. The Senate version of the bills (SJR 1746 and SB 1748) have two more committee hearings in that chamber.