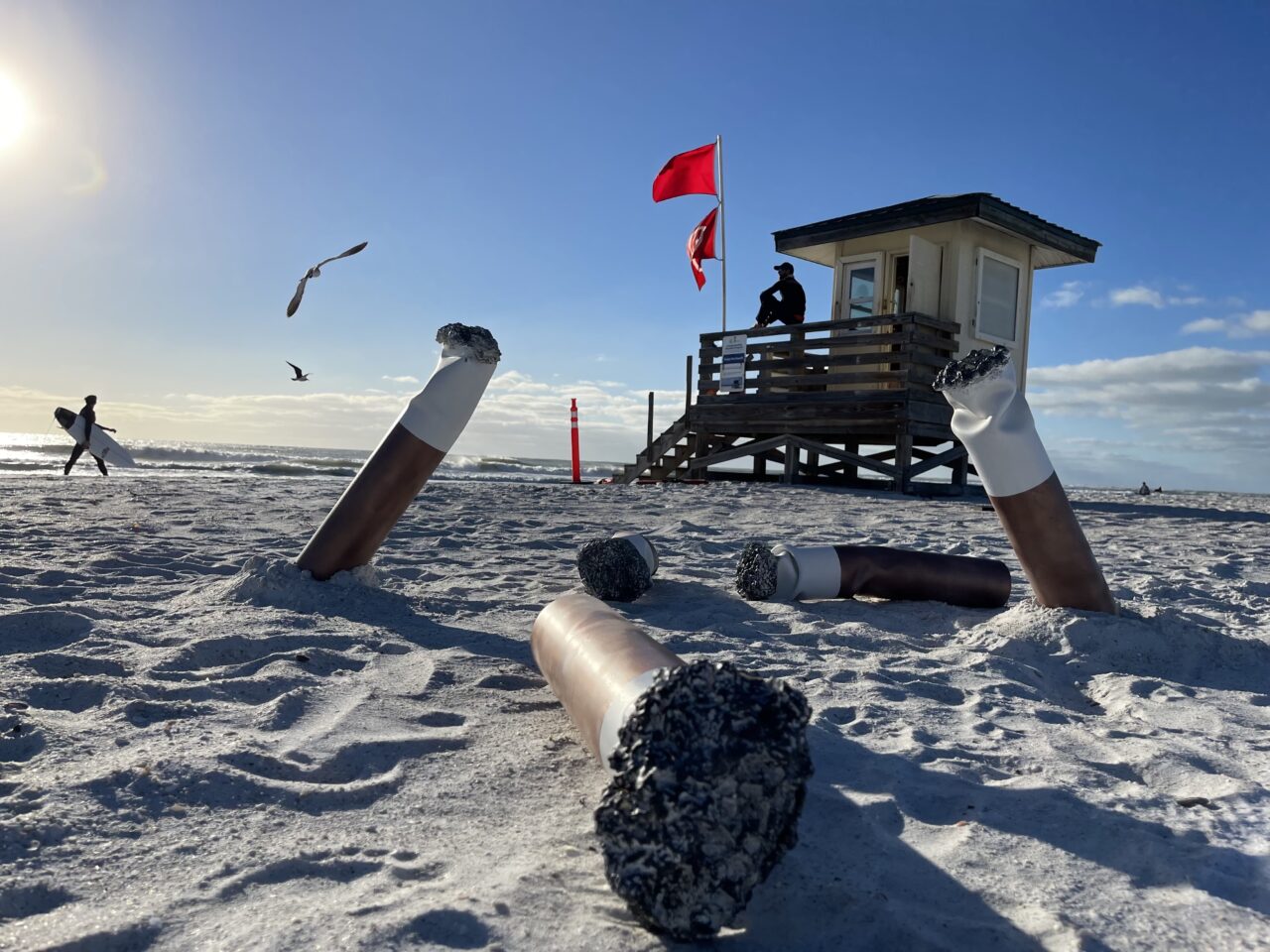 'Cigarette butts are one of Florida's largest environmental litter problems that pollute our beaches and bays.'
A Senate bill that would allow cities and counties the right to regulate smoking at public beaches and parks cleared its second committee Monday with a handful of amendments.
The Senate Committee on Environment and Natural Resources unanimously approved the legislation (SB 224), sponsored by Sen. Joe Gruters. The bill amends the "Florida Clean Indoor Air Act," which regulates vaping and tobacco smoking in Florida, to give local governments the power to restrict smoking on public beaches.
The Sarasota Republican has pushed the legislation for years to give that right back to local governments, noting that many beach rankings — including the Florida International University-based Dr. Beach annual listings — give points for beaches remaining smoke-free.
The bill advanced with a couple of amendments Monday. The legislation was altered to remove state parks from the bill, as well as make an exception for cigars that do not contain a filter or a plastic tip and smoking pipe.
"A lot of people go to the beach with cigars, they don't actually light them up," Gruters said. "What we're really after is the focus on those filters that are in some of these cigarettes and cigars that make (their) way to the actual water."
While several organizations that ultimately support the bill opposed the amendments, including the American Cancer Society, Florida Conservation Voters, American Lung Association and the Florida Sierra Club, the alterations were approved by the committee.
In presenting the legislation, Gruters emphasized the environmental impact cigarette butts have on Florida beaches.
"Cigarette butts are one of Florida's largest environmental litter problems that pollute our beaches and bays," Gruters said. "Florida consistently ranks in the top three states where thousands of cigarette butts are the top item picked up each year during these beach cleanups."
He noted his home community of Sarasota previously had a ban on smoking on the beach, but a lawsuit in 2013 made clear the right to regulate smoking lies firmly with the state.
The bill now heads to its final Senate committee. A House companion (HB 105) awaits a calendar date in the Professions and Public Health Subcommittee.