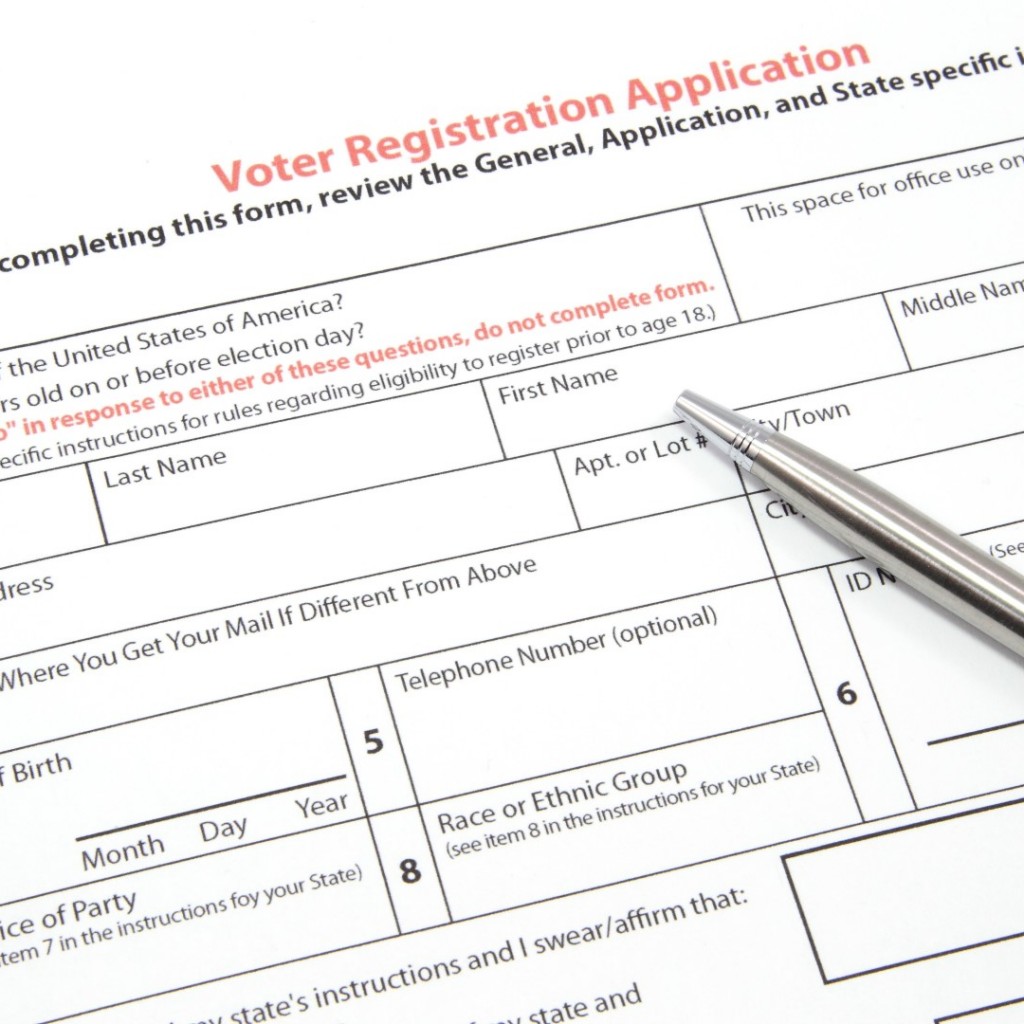 'The other side has eaten away at our margin. That's not going to happen anymore.'
Since 2012, Florida Democrats have been in a state of voter registration complacency, a decade-long lull that allowed Republicans last year to overtake them in the state's active voter rolls for the first time in more than a century.
That's all about to end, Democratic Party leaders say.
"Democrats have had their foot off the gas," Florida Democratic Party Chair Manny Diaz said Monday. "Over the course of the last 10 years, the party's efforts have been lacking. In effort and continuity, we have let our guard down, especially during the off years, and the other side has eaten away at our margin. That's not going to happen anymore."
On Monday, Diaz joined Senate Democratic Leader Lauren Book, incoming House Democratic Leader Ramon Alexander and Miami-Dade County Mayor Daniella Levine Cava, among others. The group announced a new, long-term, multimillion-dollar voter registration initiative.
The effort, Levine Cava said, involves "a historic partnership" between the state Democratic Party, Senate and House caucus leaders, their individual fundraising apparatuses, local elected officials and a key donor organization.
That donor organization is the Florida Alliance, a secretive group of deep-pocket Democrats. The group is providing most, if not all, of the $2.5 million being used this year to support a push to register hundreds of thousands of voters through the Oct. 11 General Election registration deadline, veteran consultant Christian Ulvert said.
"That requires, as you can imagine … hundreds of canvassers fanning across the state," he said.
But that's just the first piece of a "multi-cycle path to win back" the Legislature, according to Book.
"The future of Florida is at stake," she said.
The Republican Party of Florida finished 2021 with a voter registration advantage of more than 40,000, a milestone reached after years of steady progress. When counting inactive voters, however, Democrats still technically have a registration lead.
The Democratic Party has been "looking very closely" at GOP efforts to remove Democratic voters by declaring them inactive — a process that's been disproportionately happening in Democratically leaning counties, Diaz said.
"Even though (Donald) Trump counties make up 44% of the state, they account for only 3% of the votes that have been removed from the voter rolls or have been placed on inactive," he said.
Asked to elaborate on who the unnamed voter registration initiative is targeting, where those voters are and what strategies Democrats plan to use, the group gave few answers.
Book said the effort will involve coordination on races at all levels, beginning in "five target areas" with a mindset of "working smarter, not harder." Work is ongoing with U.S. Rep. Val Demings, who is running to unseat Republican U.S. Sen. Marco Rubio, Book added.
Many of the prospective or actual voters they're eyeing are Democrats whose voter information is either outdated or subject to challenge because of new regulations Gov. Ron DeSantis and the GOP-controlled Legislature have placed on mail-in ballots, Ulvert said.
"We know the Republicans have launched pretty aggressive signature-match requirements, so we're working on signature programs," he said. "We're also seeing an influx of voters from across other regions of the country moving to Florida."
Another voting group with whom Democrats have ceded ground since former President Barack Obama's re-election is Hispanics, Ulvert continued.
"Hispanic voters are not the same voters that they were four years ago, (and) it requires constant engagement, constant communication," he said. Ulvert cited Levine Cava's 2014 election to the Miami-Dade Board of County Commissioners and 2020 election as the county's first-ever woman Mayor as "a model of success" for how the party can make inroads.
"We've just got to do a little bit better job of being more aggressive every day, working with voters to remind them who's on their side and fight efforts by Republicans to ultimately confuse them. And I know (through) my work in Miami-Dade, having won dozens and dozens of races, that when we're present and active, we win."
To little, too late, said Julia Friedland, Florida spokesperson for the Republican National Committee.
"Democrats can waste money in Florida all they want but the problem is them, not the voters they claim are confused," she said in a statement. "As seen by the GOP's significant voter registration advantage, Floridians know who works best for them and that's Republicans."
But in committing to building "year-round infrastructure" to attract, retain and mobilize voters — and recruit and promote candidates voters can get behind — Democrats are fundamentally changing their strategy in Florida, which has been underwhelming for a long time, the group said.
"We've essentially taken years off and then mobilized around elections. Everyone takes their clipboards and their pencils and goes home," Diaz said. "What you're seeing now is a commitment to build the foundation where this is going to be not just a few months before Election Day, but an annual (effort). We're going to do this in '23. We're going to do this in '24 and so on for as long as we can achieve our goals."
Added Ulvert, "From 2006 forward … I can't point to a moment where we've had a joint press conference call with a party, with caucus leaders, with local leaders and with a key donor at the table to say, a) this is a must, b) this is going to happen, and c) this is going to get funded to make it happen."
Raymond Paultre, executive director of the Florida Alliance, said more work has been done recently than in the decade since he was a regional field director for Obama's last presidential campaign.
"I can't say that in the last 10 years that I've seen the amount of work (that's been done) over the last five months … to come up with a message and a strategic voter registration plan," he said. "If that has happened in the past, I did not read about it."