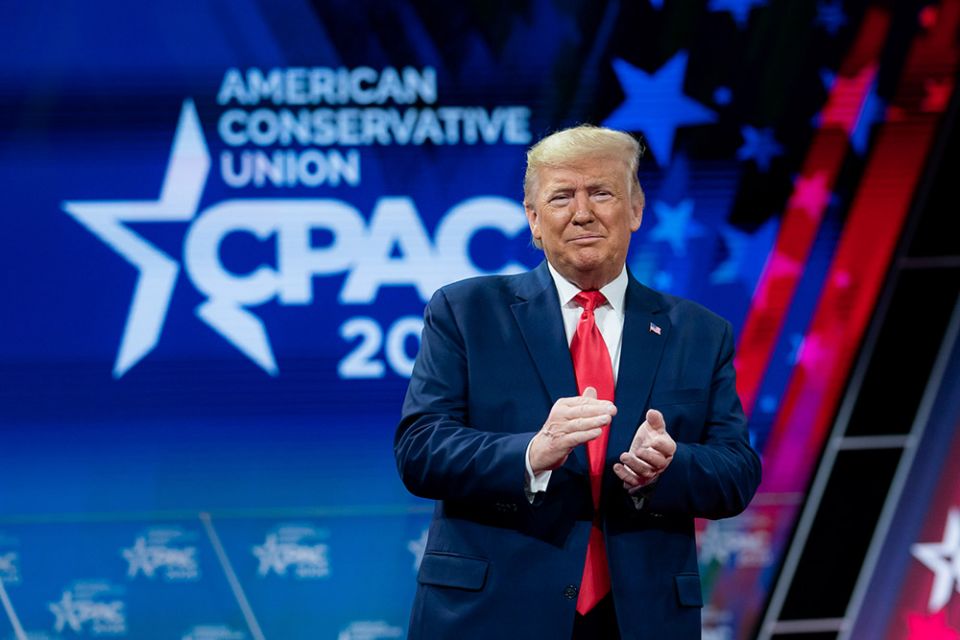 'Mo, you just blew the Election, and there's nothing you can do about it.'
Former President Donald Trump on Wednesday rescinded his endorsement of Rep. Mo Brooks in Alabama's U.S. Senate race in a major blow to the Republican congressman's campaign.
In a statement, Trump cited Brooks' performance in the race, poor campaign staffing and what Trump perceived as Brooks' attempt to move Republicans beyond the former president's false 2020 election fraud claims. Trump said he will be making another endorsement announcement in the "near future."
"Very sad but, since he decided to go in another direction, so have I, and I am hereby withdrawing my Endorsement of Mo Brooks for the Senate," Trump said in a statement. "I don't think the great people of Alabama will disagree with me."
Trump has been frustrated for months by Brooks' performance as he has failed to gain traction in the race. By dropping the endorsement, the former president is trying to stave off the embarrassment of backing a losing candidate in a high-profile race. Trump, who often brags about his endorsement record, takes his tally seriously, seeing it as a reflection of his power as he mulls another presidential run.
Trump, in his Wednesday statement, cited remarks Brooks had made during an August rally with Trump in Alabama that briefly resulted in jeers from the crowd. Brooks told the crowd it was time to move on from the 2020 presidential race and focus on upcoming elections. The remark resulted in some rallygoers briefly booing him.
"When I heard his statement, I said, 'Mo, you just blew the Election, and there's nothing you can do about it,'" Trump said Wednesday.
Trump and his allies have continued to cling to the false claims that the voting was rigged in the 2020 election, claims that have been thoroughly debunked.
A Brooks campaign spokesman said Wednesday morning that the congressman is working on a statement about Trump's endorsement withdrawal.
"Mo Brooks was the only one in this race to stand with him on January 6th," Brooks campaign spokesman Will Hampson said in a statement last week.
___
Published with permission of The Associated Press.