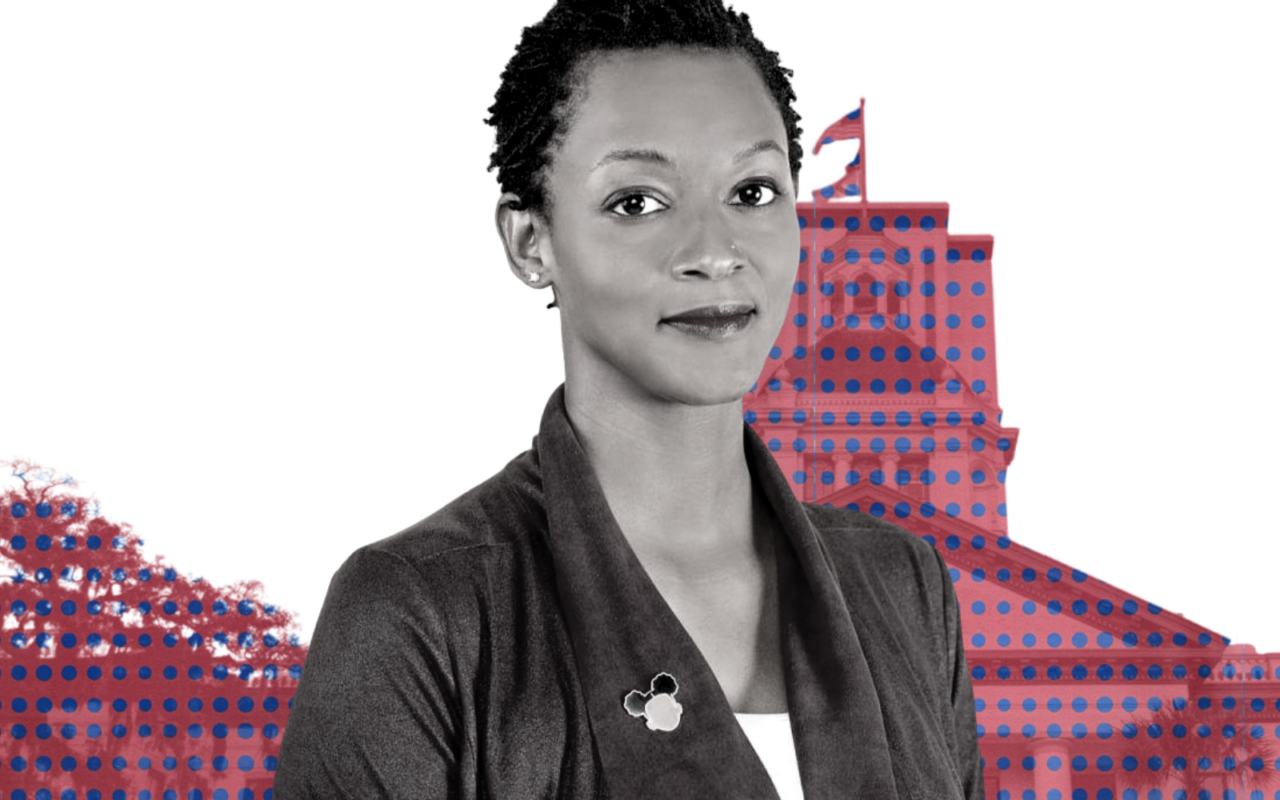 Candidates are making moves with the House map finalized.
The new legislative map is bringing considerable change to Northeast Florida's House delegation, with a Democratic state Representative saying Wednesday she is changing districts to conform with the new boundaries.
Rep. Angie Nixon, elected in House District 14 in 2020, will run in House District 13 in 2022. While she is not moving residences, district lines have moved, and Nixon will run in the district currently represented by another Democrat, Tracie Davis.
Davis is running for Senate, where she and Jacksonville City Councilman Reggie Gaffney are poised for an August Primary battle to decide the likely successor to term-limited Sen. Audrey Gibson.
Nixon's new district will encompass different electoral terrain than the current HD 13. The new map expands the district into the Riverside, Avondale, and Fairfax neighborhoods on the Westside.
Slotting into HD 14, meanwhile, will be Jacksonville City Councilman Garrett Dennis. Dennis, a Democrat and political ally of Reps. Nixon and Davis, is in his second term on the City Council. However, he currently faces a residency issue, as he lives in the Argyle Forest area, which is in the new House District 12.
It is unlikely that Dennis will file in HD 12, where Rep. Wyman Duggan looks likely to be the establishment choice.
Duggan, a lobbyist and land-use lawyer who is a familiar face in Jacksonville City Hall, currently represents HD 15, but will be in the new HD 12: a Republican performing district combining areas of Jacksonville's Westside and Southside, connected by the Buckman Bridge. So Dennis likely will have to re-domicile.
Another Democrat, Mincy Pollock, is currently in HD 13. He has already said he would run in the district Nixon isn't in, which would necessitate a move to HD 14. But he also lives outside the current district. His current address is in the new House District 17, unfavorable terrain for a Democratic candidate. Republican Jessica Baker is the only filed candidate there as of now.
The biggest open question on the map, as of now, is what Rep. Cord Byrd will do.
Byrd represents the current House District 11, which includes Nassau County and beachside areas in Duval. He is still designated to run in HD 11, but that is now a Clay County district, and will in all likelihood be Republican Sam Garrison's seat.
If he were to run for a fourth term in the House, it would have to be in the new House District 16. But roadblocks abound. The new district includes the Beaches, but extends west into Duval County, including the Regency Square Mall. That may be an appealing target for Rep. Lake Ray, who filed for HD 12 months back. Ray has yet to say what his ultimate plan is, however.
Some have linked Byrd to a Senate run, while others have suggested Gov. Ron DeSantis may select him for a judicial appointment. Byrd is mum for now.
HD 15 is shaping up to be a regional battle: Duval County GOP Chair Dean Black has already filed, as has Nassau County's Emily Nunez. This will be a race to the right, and decided (like most of these races) in the August Primary.
Curious about what district you're in? Check out the map and search for your address.
Last updated on March 23, 2022