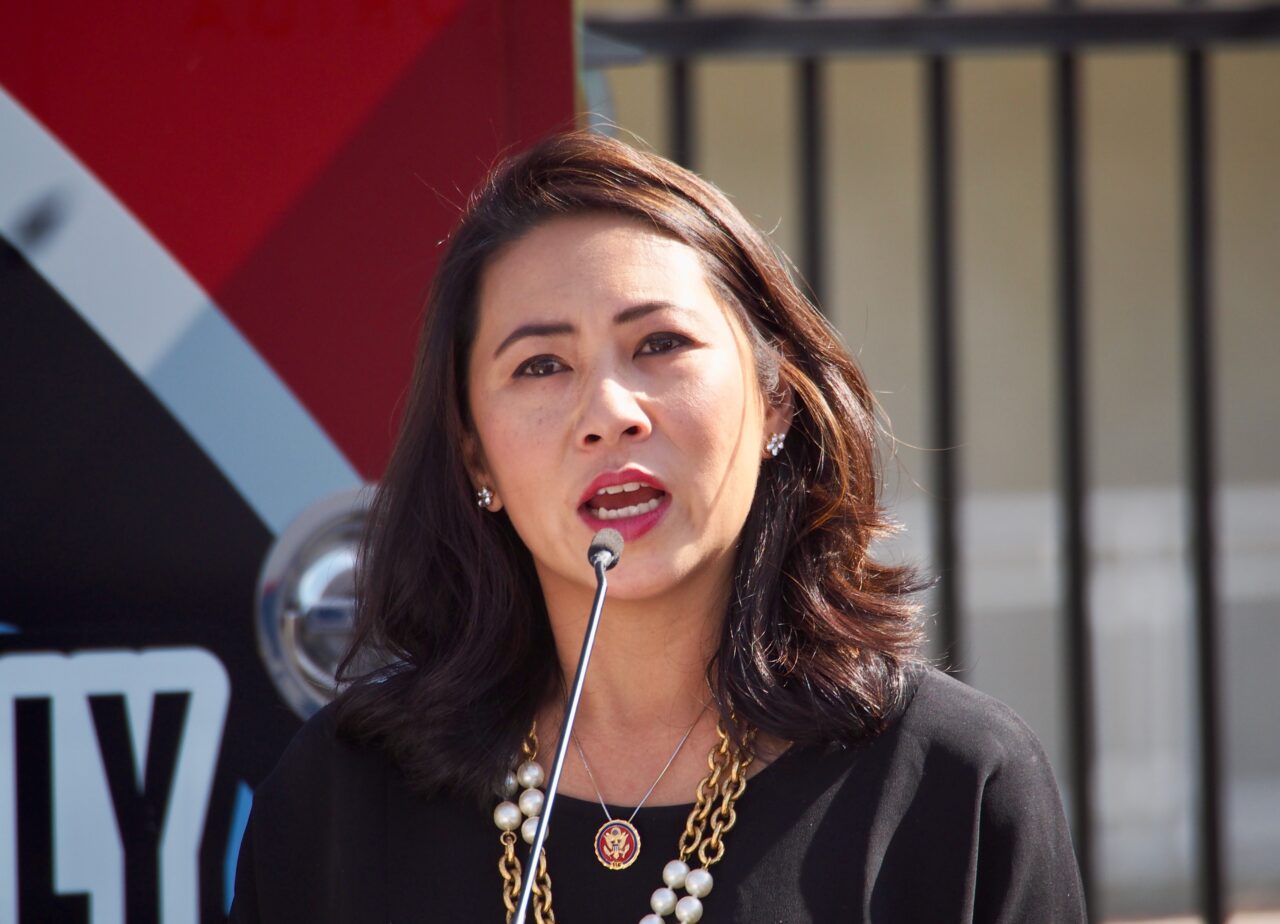 Member of Jan. 6 Commission declines to say much on commission
Despite election campaigns gearing up now and Democrats' tenuous control on Congress at stake in six months, Democratic U.S. Rep. Stephanie Murphy expressed neither confidence nor concern about when her Jan. 6 Commission will conclude its investigation into the 2021 U.S. Capitol insurrection.
That will happen, she said tersely on Wednesday, "when the report is completed."
Murphy, a three-term Democrat from Winter Park who decided not to seek a fourth term this year, is one of nine members — seven Democrats and two Republicans — of the House January 6 Commission.
The commission was formed last May to investigate the Jan. 6 riots that led to a storming of the U.S. Capitol, disrupting efforts to certify the election of President Joe Biden.
Murphy was one of the first members of Congress to call for such a commission.
She received the appointment, along with its Chair Bennie Thompson, a Democrat from Mississippi, Republican Rep. Liz Cheney of Wyoming, Republican Rep. Adam Kinzinger of Illinois, three Democrats from California, and one Democrat apiece from Maryland and Virginia.
The commission began with opening hearings last June. Since then, much of what the commission has done has been behind closed doors, usually revealed only through legal maneuvers. Thompson already has said a new round of public hearings will be held this June.
Murphy very briefly responded Wednesday to questions about Jan. 6 at an event at Seminole State College, after she presented a $475,000 grant to the college for firefighting and emergency response education equipment and software.
"The hearings will be in June and the report will be sometime later after the hearings," she said.
She appeared annoyed at a question suggesting there may be timetable urgency, considering the coming elections, which could lead to an abrupt end for any investigatory efforts of Jan. 6, at least through the Commission, should Republicans regain control of Congress.
"This is (an) apolitical effort to understand the efforts to undermine our Democratic system. And so, we aren't looking at this through a political lens," Murphy said.
"It will lay out all the information that we have coveted from over 800 interviews, over tens of thousands of documents, as well as the data research that we've done," she added.
Murphy declined to elaborate.