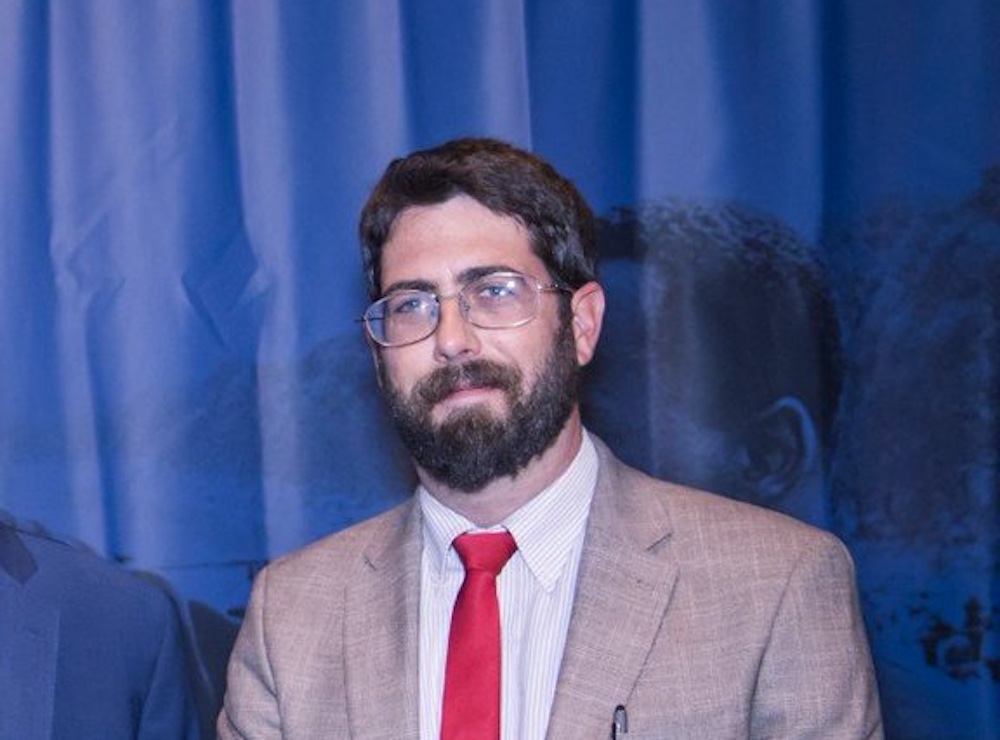 He filed on May 5. Campaign finance reports show he started raising money in March.
Republican Alex Newman officially entered the race for House District 28 last month, but reports filed by his campaign show he started raising money for the contest in mid-March.
According to a campaign finance report Newman's campaign submitted this week, the Ormond Beach Republican collected his first check on March 18. It is a violation of state elections law for individuals to raise money for a campaign before filing forms with the Division of Elections declaring their candidacy and naming their treasurer and depository.
In total, Newman reported raising $10,610 across 65 checks in his first campaign finance report. Of that, 24 checks totaling $3,875 were deposited before he filed paperwork with the Division of Elections.
The report also shows a single expenditure on May 4 — one day before he filed for office. According to state law, spending money before filing the necessary paperwork to run for office is a first-degree misdemeanor punishable by up to one year in jail and a fine of up to $1,000.
Newman had been publicly campaigning for the seat since at least April 27, when he announced via Twitter that his campaign website had gone live.
Campaign website just went up! Much more coming soon. We're going to #KeepFloridaFree! https://t.co/NWA4jz9Qco

— Alex Newman (@ALEXNEWMAN_JOU) April 27, 2022
Campaign-style messaging continued over the following week: On April 28, he announced he had received an endorsement from former U.S. Rep. Ron Paul; and on May 3 an email soliciting contributions was sent by Ronn Edmunds, who identified himself as Newman's campaign manager.
Former U.S. Rep. @RonPaul, a key leader of the contemporary #liberty movement, endorsed Alex Newman's campaign for #Florida state representative today. #KeepFloridaFree @GovRonDeSantis @FLGOPMajority https://t.co/m7iS7Jf3Ut

— Alex Newman (@ALEXNEWMAN_JOU) April 29, 2022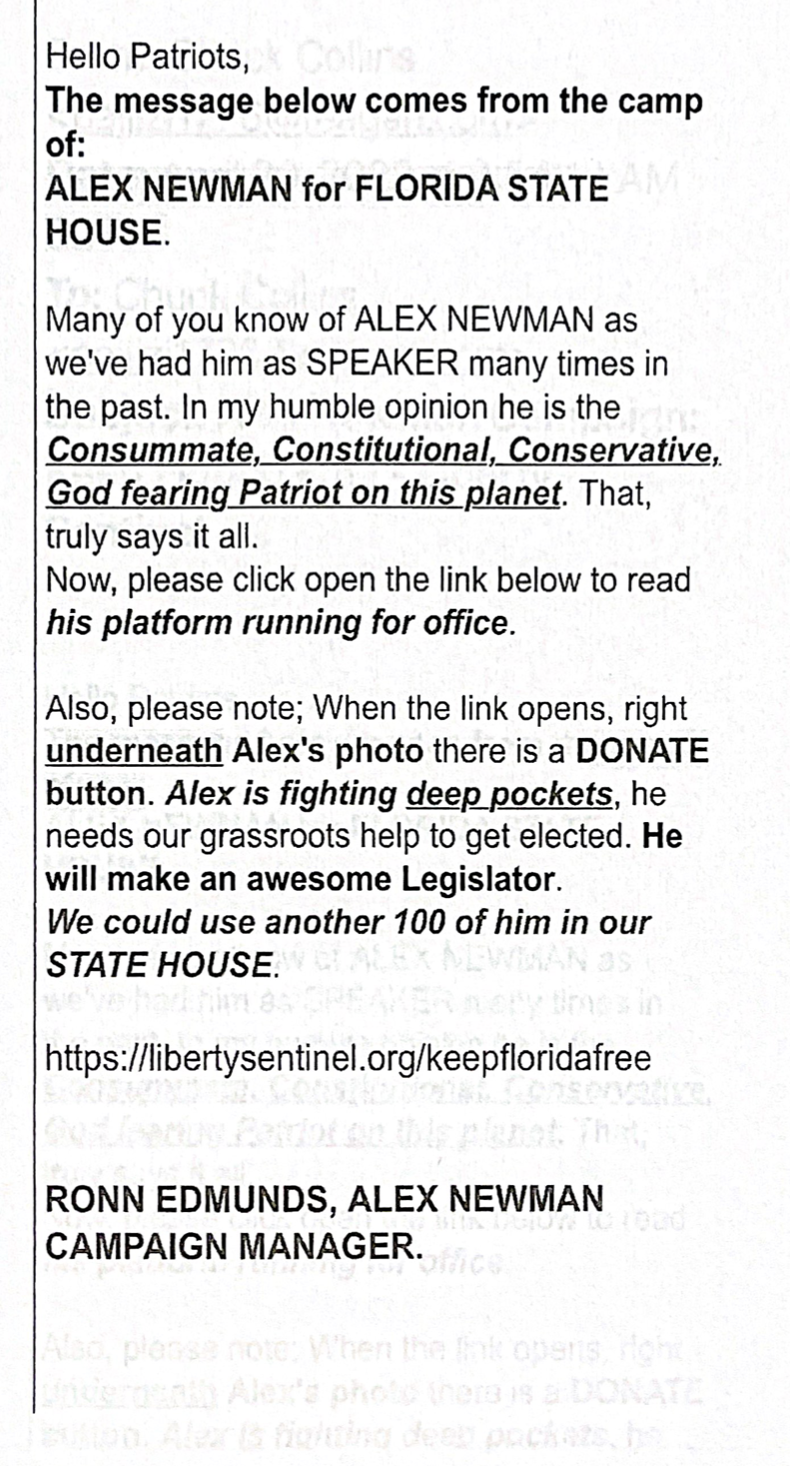 An elections complaint obtained by Florida Politics alleges the messaging violates a state law requiring campaign advertisements to include a disclaimer indicating who funded the ad and, if paid for by a campaign, the candidate's name, party affiliation and the office sought.
The Florida Elections Commission is responsible for determining whether a message constitutes a violation, and is empowered to levy a fine of up to $1,000 per offense.
Though a complaint has been filed, it is unlikely the commission will consider it before the Aug. 23 Primary Election, where Newman is expected to face Rep. Tom Leek.
The new HD 28 covers a portion of Volusia County that overlaps with the current HD 25, which Leek has represented since he was first elected to the House in 2016.
HD 28 is expected to perform Republican in November and Leek is considered the frontrunner in the Primary, having recently secured endorsements from House Speaker-designate Paul Renner and Gov. Ron DeSantis.
Leek also leads in the money race. Heading into May, Leek had about $143,000 banked in his campaign account and another $1 million in his affiliated political committee, Living Life With Purpose.
A copy of the elections complaint is below.
HD 28 Elections Complaint by Andrew Wilson on Scribd