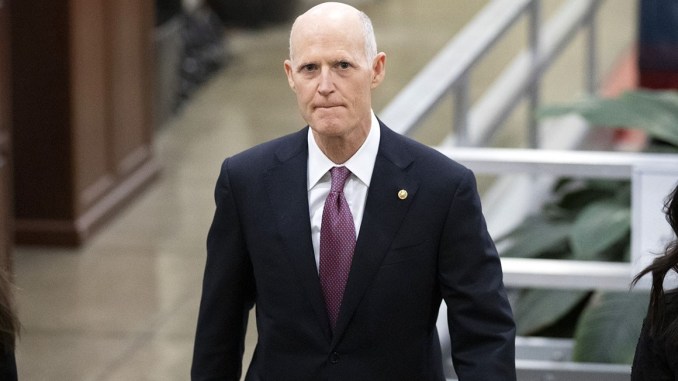 Are leaders at the Centers for Disease Control and Prevention worried about spin control?
U.S. Sen. Rick Scott is raising questions about taxpayer-funded spin control efforts from the federal Centers for Disease Control and Prevention (CDC).
In a letter to CDC Director Rochelle Walensky, the Florida Senator slams the decision to contract with political consultant Mandy Grunwald for more than $30,000 in virtual coaching sessions. The Senator suggested Walensky was being coached on how to lie.
"It is abundantly clear to the American people that President Joe Biden and members of his administration will go to great lengths to mislead them about the state of our country and effectiveness of their policies," Scott wrote.
"These false narratives alone are unacceptable and insulting to the American people. Learning that you have chosen to stick taxpayers with a bill to be trained in ways to advance the administration's radical agenda and mistruths adds insult to injury and must be answered for," Scott added.
Scott blasted Walensky for having "spent large sums of federal monies on partisan political consultants to improve your media image without any discernible benefit to the American taxpayer."
"This is beyond shameful; it is wasteful, abusive federal spending directed to line the pockets of your political allies at the expense of hardworking Americans who deserve your accountability," Scott fumed, asking for the answers to various questions from Walensky by Sept. 23, some about the process and some about the product itself.
One area of concern: whether Walensky offered a no-bid consulting contract to Grunwald, or whether "other individuals, organizations, or providers were considered or solicited to perform media training services for you and your agency."
Scott also seeks visibility into "all training materials used and/or presented by Grunwald during the training provided to you and your agency," as well as "all written communications, including electronic mail, text messages, and internet messages, between Grunwald and any officer or employee of the CDC."