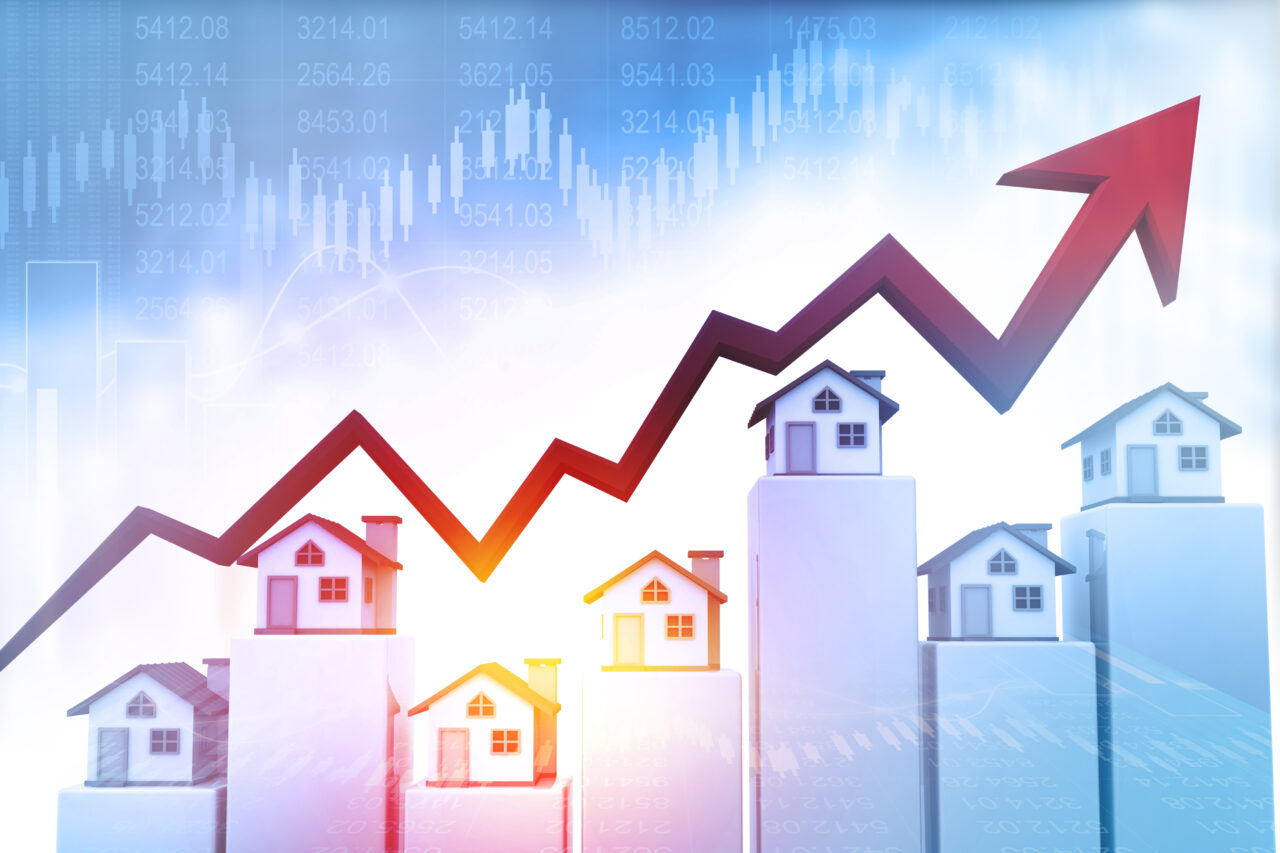 Home costs in several Florida areas rose sharply, but they're still modestly priced compared to hotbeds like Miami-Dade County.
Of the top five metro areas across the United States that saw single-family house prices skyrocket over the last year, three were in Florida. Of the top 10, Florida accounted for seven.
That's according to new data from the National Association of Realtors. While the Sunshine State didn't nab the top spot on the list — that distinction belongs to Arkansas' Fayetteville-Springdale-Rogers area — Florida took second, third and fourth place.
The area with the second-highest appreciation July 2021-2022 was the Lakeland-Winter Haven area, where home prices shot up 31.4% year-over-year.
Trailing slightly behind were the Naples-Immokalee-Marco Island area and the North Port-Sarasota-Bradenton market south of Tampa Bay, which had 28.9% and 28.8% upticks, respectively.
Other Florida areas topping the NAR's list included Tampa, which saw a 28% annual increase; Cape Coral and Punta Gorda, whose prices shot up more than 27%; and Ocala, which came close to a 27% uptick.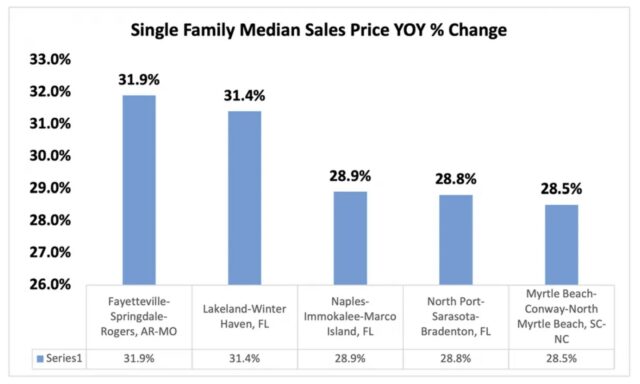 According to Lakeland Association of Realtors CEO Barbara Barnes, Lakeland-Winter Haven is something of a goldilocks area situated between Tampa and Orlando where families can settle down without breaking the bank.
"Our housing prices here are considerably less expensive than either of those markets," she said. The average home price in Lakeland-Winter Haven is about $295,000, per Zillow. It's $387,000 in Orlando and $420,000 in Tampa.
Florida at large is a desirable state to live in due to its favorable weather and low taxes, said Pedro Garcia, the elected Property Appraiser of Miami-Dade County, where single-family home prices through July rose a record 127 consecutive months.
Garcia said the state has enjoyed an influx of new residents in recent years from the West and Northeast because, similar to Lakeland-Winter Haven, homebuyers are getting far more bang for their buck.
"They're moving to good houses that they can buy at a cheaper price compared to what they can buy in those other areas and at the same time pay less taxes," he said, adding that for transplants seeking warmer residency at a lower per-square-foot cost, places outside major metropolitan areas are an attractive option.
"It's the value of the properties in those areas. They're less expensive than what people buy in Miami-Dade County, for example, where a median home is $527,000. In those other areas, with that amount of money, you can buy a tremendous house."
The NAR made no mention of Florida in its list of the top five most expensive metro areas in the second quarter of 2022. That distinction went almost exclusively to California. Florida similarly evaded the five least expensive areas.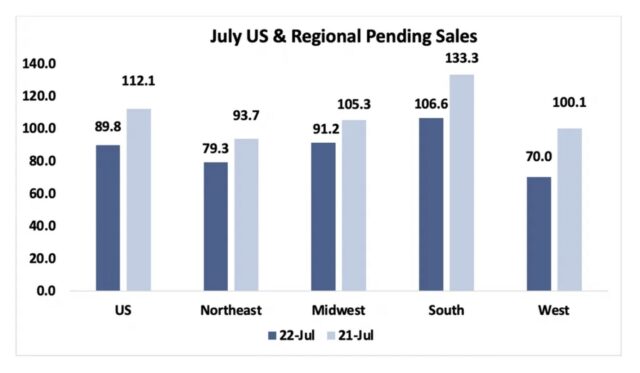 Nationwide, the so-called "pandemic housing boom" that has bloated U.S. home prices by 42% over the past two years is showing signs of slowing, but the proverbial bubble has yet to pop. American single-family home prices grew by double digits in 80% of 185 metro areas in Q2, the NAR found.
As is the case in other market types, home prices are determined by supply and demand, with lower supply and higher demand creating higher prices. Accordingly, the rise in housing costs accompanied the lowest decline in pending home sales — homes with a signed contract to purchase but that have yet to close — since April 2020.
In an Aug. 24 report, the NAR found all four regions across the United States showed double-digit declines in pending sales year-over-year through July.
Nationally, the drop was about 20%. The South, including Florida, tracked almost identically with that rate, but it had the smallest drop (1.1%) between June and July. The West, meanwhile, experienced the sharpest dip at more than 30% but was the only region to reverse course in July with a 2.2% month-over-month increase.
Increased interest on mortgage rates are driving that trend, said Garcia, who noted that while rates are indeed higher than a year ago, they're still relatively low historically.
"People got used to 2.5%, 3% interest, and now when they see 5.7% or something like that, they're slowing down in making decisions to purchase property," he said. "What they don't realize is that many years ago having a percentage of 5.5% or 6% was a good deal to buy property. Now we see the value of properties making it more difficult for people to make that decision."