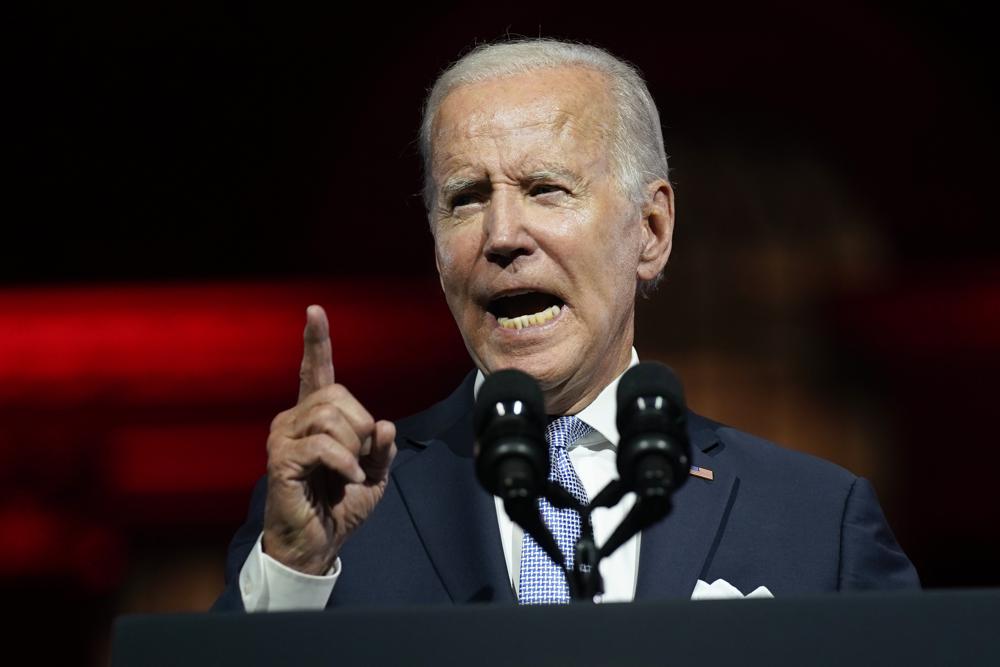 "We will stand in solidarity against Russia's aggression. Period."
President Joe Biden said Wednesday that Russia has "shamelessly violated the core tenets" of the United Nations charter with its "brutal, needless war" in Ukraine.
Delivering a forceful condemnation of Russia's invasion to the international body, Biden said reports of Russian abuses against civilians in Ukraine "should make your blood run cold." He also said Russian President Vladimir Putin's new nuclear threats against Europe showed "reckless disregard" for his nation's responsibilities as a signatory of the Treaty on the Non-Proliferation of Nuclear Weapons.
Said Biden: "We will stand in solidarity against Russia's aggression. Period."
Biden, during his time at the U.N. General Assembly, also planned to meet Wednesday with new British Prime Minister Liz Truss and press allies to meet an $18 billion target to replenish the Global Fund to Fight AIDS, tuberculosis and malaria. He also announced $2.9 billion in global food security aid to address shortages caused by Russia's invasion of Ukraine and the effects of climate change.
The address comes as Russian-controlled regions of eastern and southern Ukraine have announced plans to hold Kremlin-backed referendums in days ahead on becoming part of Russia and as Moscow is losing ground in the invasion. Russian President Vladimir Putin on Wednesday announced a partial mobilization to call up 300,000 reservists and accused the West of engaging in "nuclear blackmail."
___
Published with permission of The Associated Press.