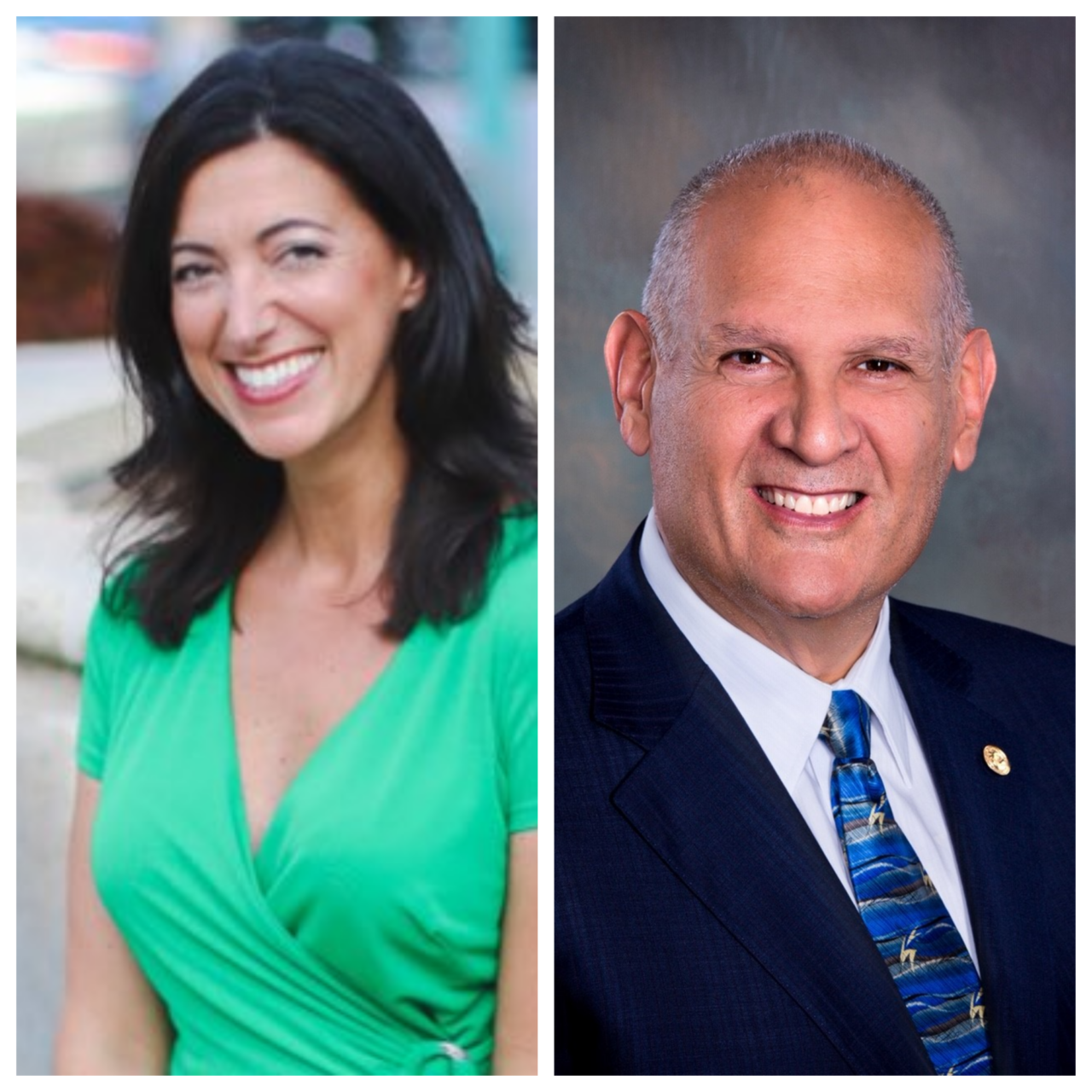 Republican Marci Smoak Woodward got a boost from the county Republican Party for her longshot bid.
First-time candidate and Republican Marci Smoak Woodward is taking on Democratic Palm Beach County Mayor Robert Weinroth, who has raised more than $321,000 for his bid for a second term representing District 4 on the Commission.
Woodward is far behind in the overall money race. But between Aug. 6 and Sept. 9, Woodward raised double what Weinroth did. An $11,000 donation from the Republican Party of Palm Beach County boosted her fundraising to $25,432 in that stretch, outpacing the $12,004 Weinroth raised in the same period.
Weinroth has been winning elections since 2014, when he ran for a seat on the Boca Raton City Council. Woodward, in contrast, admits on her campaign website she didn't pay much attention to state and local politics until COVID-19 hit in 2020. The slow pace of Palm Beach County's reopening frustrated her, according to her website.
"We are all paying the consequences of prolonged bad political decisions. The world should not stop because of a single respiratory virus," her website says. "Those in power made decisions on everything based on a single issue, and now the bill is due."
Still, Weinroth's ability to pay campaign bills is decidedly larger. Woodward has raised a total of $44,497 and has $29,728 on hand. Weinroth, meanwhile, has a kitty of $170,991 to spend.
He's raised $4,500 from real estate and land development interests in this period. The Service Employees International Union, based in West Palm Beach, also chipped in $1,000.
Woodward's donations come from an eclectic mix of contributors. Notably, Neil Haynie, husband of former Boca Raton Mayor Susan Haynie, gave Woodward's campaign $400.
Weinroth has spent $5,000 on political consulting. A $1,500 check went to USA Strategies LLC in Pompano Beach and $3,500 went to Political Consulting LLC
A campaign event at Farmer's Table in Boca Raton cost the Weinroth campaign $1,250.
Woodward's largest expense during this period was $3,968 for a fundraiser dinner at Renzo's Café and Pizzeria in Boca Raton.
The district stretches from the Broward-Palm Beach county line along the coast as far north as Lantana Avenue. Military Trail is its western boundary and an inland portion of the district extends only halfway up Boynton Beach.