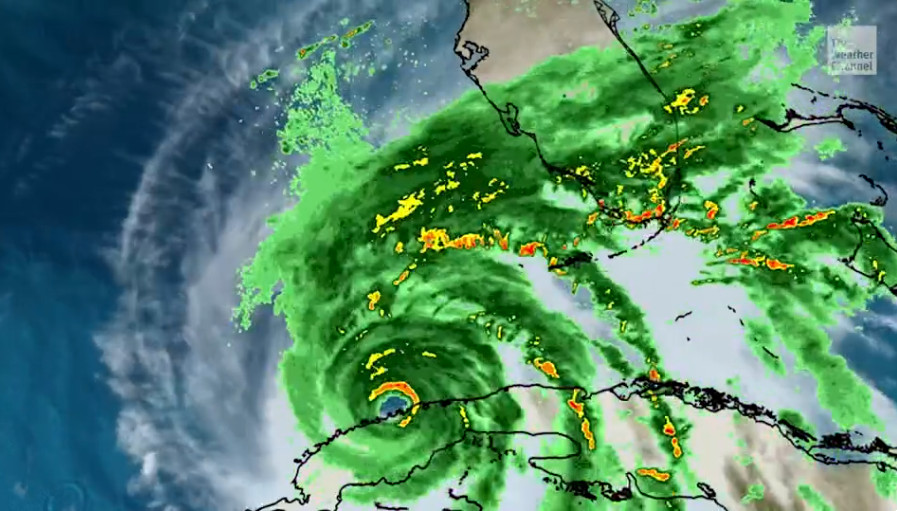 Some will be closed Wednesday and Thursday.
The possible reach of Hurricane Ian became a little more real Tuesday morning as Publix announced modified hours for 282 stores.
It's affecting stores along Florida's Gulf Coast as far south as Key West and as far north as Minneola in Lake County.
Key West's Publix plans to shut its doors at 4 p.m. today and reopen at 7 a.m. Wednesday. But others, such as the Dolphin Village Shopping Center in St. Petersburg, have announced shutdowns at 3 p.m. today. The store plans to reopen at 7 a.m. Friday morning.
The supermarket behemoth listed the stores' status on its website.
"We're closely monitoring Hurricane Ian and its impact to our operating areas," a statement on the Lakeland-based supermarket giant's website read. "Please be aware that stores in the affected area will be adjusting their hours for the storm."
The affected stores stretch as far east as one in Lake Placid, in Highland County. The South Highland Shopping Center's Publix is closing at 4 p.m. Wednesday and won't reopen until 7 a.m. Friday.
Gov. Ron DeSantis said Tuesday that 2.5 million Floridians are under either mandatory or voluntary evacuation orders, and residents of coastal areas should be prepared to see storm surges of five to 10 feet — something worse than when Hurricane Charley hit in 2004.
As of an 8 a.m. advisory, the storm, now a Category 3, was located 200 miles from Key West and moving north at about 10 miles per hour, according to a National Weather Service Advisory. Sustained winds are at 125 mph, which are capable of catastrophic damage to man-made and natural structures, according to the National Weather Service.
Floridians have been told since Saturday to expect this hurricane to be a major storm with power outages.
___
Gray Rohrer of Florida Politics contributed to this report.