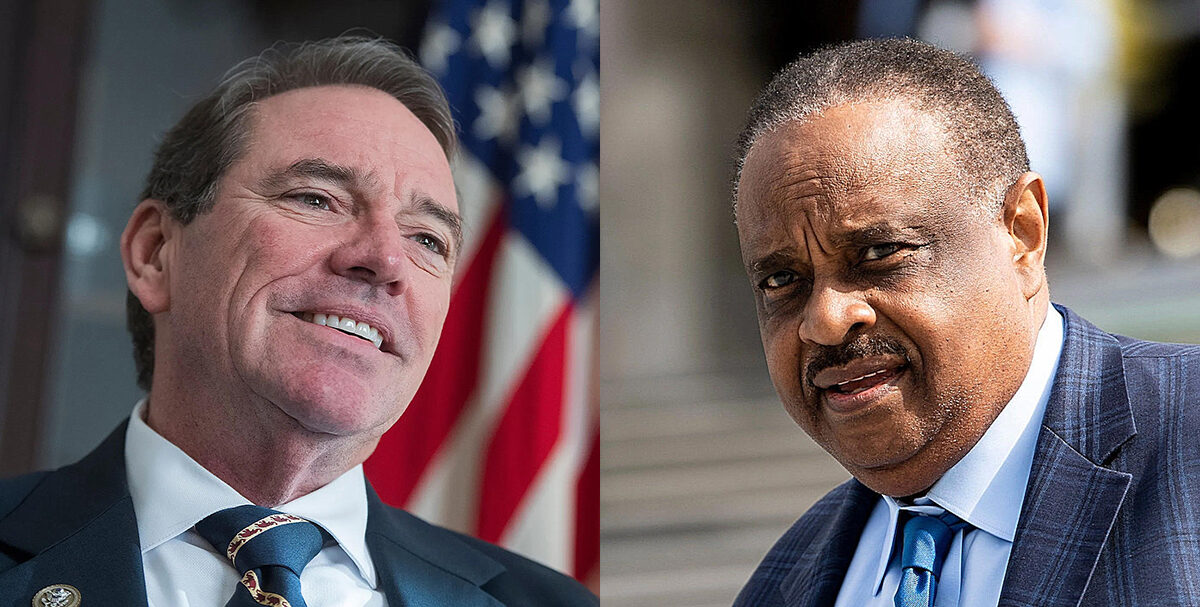 The Governor's heavy hand in redistricting was most felt in North Florida.
The battle for Florida's 2nd Congressional District is a battle of the Governor's making.
The contest is only one of two races nationwide featuring two incumbents vying to retain their spot in Congress. U.S. Reps. Neal Dunn and Al Lawson are both fighting for the North Florida district, and Lawson, the underdog Democrat, believes Gov. Ron DeSantis wants to reduce Black representation in rural North Florida.
The race for CD 2 is the embodiment of the legal controversy surrounding Florida's new congressional maps drawn by the Governor's Office, unprecedented in recent Florida history.
Dunn and Lawson were both elected to Congress in 2016 under court-drawn maps — Dunn in CD 2 and Lawson in an iteration of Florida's 5th Congressional District that will go extinct this year.
With the 2022 redistricting, DeSantis opposed efforts from the Legislature's mapmakers to preserve CD 5 as a "minority access" seat, calling the scraggly district an unconstitutional racial gerrymander. Lines drawn by DeSantis' office grouped Dunn and Lawson in the same seat spanning 16 counties, from parts of Walton County to parts of Lafayette County.
Speaking last month in Gadsden County, Florida's only majority-African American county, Lawson told members of the Havana community that DeSantis "has a problem with people of color." The Congressman believes that drove DeSantis to force the Legislature to rework their plans for the congressional map.
"He wanted to change it because he didn't want an African American to represent this area where slave owners, sharecroppers lived, from Jackson County all the way down to Duval County," Lawson said. "They stayed in those areas and were not represented until I got there."
Lawson, who is a native of Midway in Gadsden County, has represented parts of North Florida for decades. He served in the Legislature from 1982 to 2010 and began serving in the U.S. House in 2017.
Dunn, a surgeon and a Republican from Panama City, is the front-runner in CD 2, a district that would have voted for DeSantis and former President Donald Trump by 8 and 11 percentage points in 2018 and 2020, respectively.
Dunn's case for voters to retain him in the new CD 2 is that America has gone the wrong direction under President Joe Biden and Democratic leadership in Congress.
"The Biden administration's decisions and actions are a reckless, unnecessary disaster, choking off opportunity for everybody in America, and Al votes with this President 100% of the time," Dunn told an audience during a debate in Tallahassee last month. "I have and will continue to offer this district steadfast, conservative, Republican leadership to work to unleash the potential for the American economy."
While Lawson touts legislation like the American Rescue Plan and the Inflation Reduction Act as Democratic contributions to the country, Dunn argues Democrats have caused inflation, a recession and supply chain problems by trying to reduce domestic energy production.
The latest poll of CD 2 put Dunn up only 6 points over Lawson, but that poll was conducted mid-September. Election analysts expect the race to be nowhere as close.
FiveThirtyEight gives Dunn a 99% chance of winning and, as of Saturday afternoon, predicts the final vote to be 58%-42%.
Dunn also leads Lawson in fundraising by nearly $1 million, and Lawson has lamented that national Democratic forces haven't come to his aid.
According to data from L2 as of Friday, Democrats lead Republicans in early and absentee votes 32,692 to 23,809, with 7,516 independents and voters from other parties also having returned ballots. Day-of votes are expected to bring Republican votes back in line with Democratic votes, not to mention the number of holdover Democrats who traditionally vote Republican.
In theory, CD 2 isn't a shoo-in for Republicans. Former U.S. Rep. Gwen Graham flipped a similarly drawn CD 2 blue in 2014, a year Republicans gained a net 13 seats in the House and won the generic ballot by nearly 6 points.
However, some election pundits believe the state has grown redder in recent years, putting the North Florida seat out of Democrats' reach for the time being.
Lawson's best avenue for re-election was through the courts. But after the Florida Supreme Court declined to expedite challenges over DeSantis' district lines ahead of the Midterms, Lawson may have to wait to make his political return.