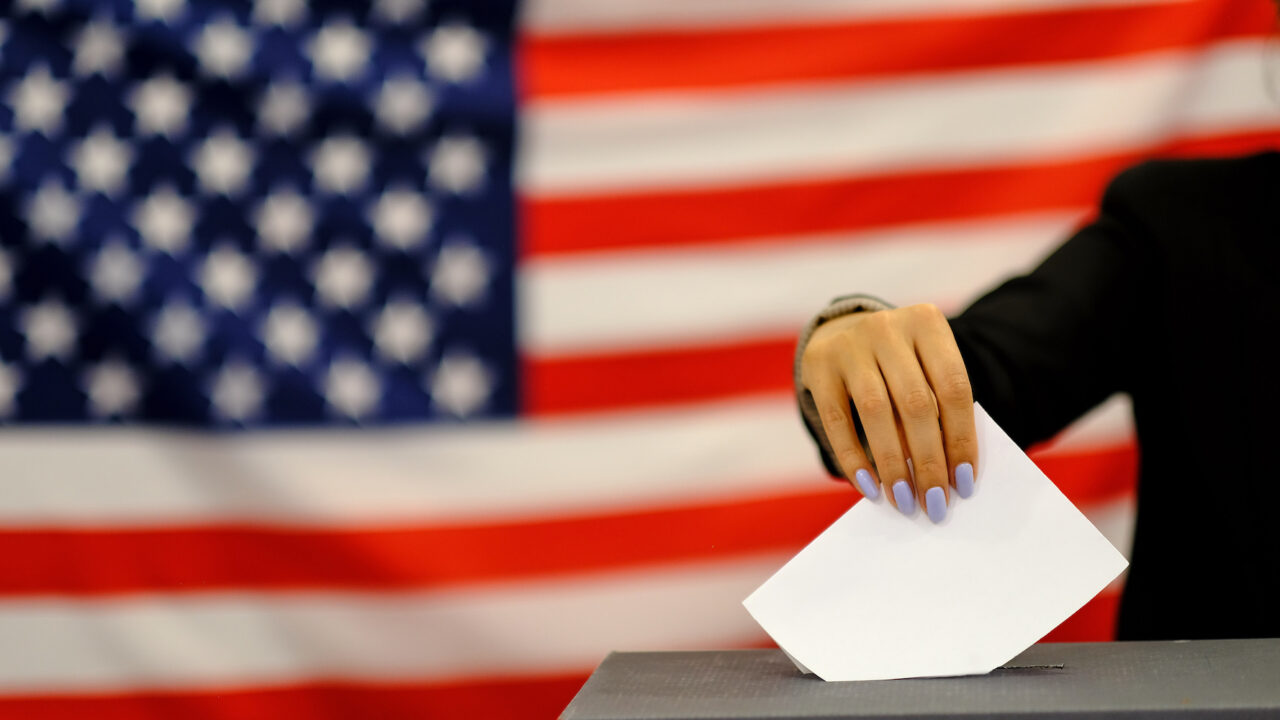 Elections don't conduct themselves.
Election Day is here. In a matter of hours, Floridians will know who will hold the Governor's Mansion, represent them in Congress and the state Legislature and in numerous other offices from the Cabinet on down to their town councils.
Millions of votes have already been cast, and voters have collectively spent thousands of hours poring over ballots and ticking boxes. But elections don't conduct themselves. Here's a rundown of the organizations that work to make Election Day happen — and the lobbyists who represent them in the state Capitol.
County Supervisors of Elections offices are on the front lines, handling all the nuts and bolts of making sure the first Tuesday after the first Monday in November goes off without a hitch. Supervisors, of course, have many other responsibilities.
They must recruit and train poll workers, qualify candidates for the ballot, keep the voter rolls up to date, administer provisions of campaign finance law and keep meticulous records — honestly, that's just scratching the surface.
While most of their work is done in county offices, they need to keep apprised of statewide voting laws and any potential changes being considered by the Legislature. Each of Florida's 67 counties has an elected Supervisor, but in Tallahassee they pool their advocacy efforts under an aptly named nonprofit organization: Florida Supervisors of Elections.
FSE, led by Leon County Supervisor of Elections Mark Early, has lobbying contracts with David Ramba, Allison Carvajal, Thomas Hobbs, and Cameron Yarbrough of Ramba Consulting Group as well as Ron Labasky of Brewton Plante PA. The Broward County Supervisor of Elections is getting some additional help via lobbyist Christopher Smith of Tripp Scott PA.
More than 14.5 million registered voters are eligible to participate in the 2022 Midterm Elections, and keeping track of who they are, what precincts they live in and what party they're registered under is a monumental task. Supervisors and the state Division of Elections mostly get it right, but there are several organizations keeping a lookout to catch anomalies in the data.
One of them is VoteShield Protection, which provides state and local election officials with some of the most advanced data analysis available to detect unauthorized or improper changes to voter databases. The company operates in Florida and is also part of the federal Election Infrastructure Subsector of the Government Coordinating Council, which works to facilitate information sharing between state, local, and federal governments to counter threats to U.S. election infrastructure.
VoteShield has enough on its plate monitoring voter databases, so it's contracted with Ron Pierce, Edward Briggs, and Natalie King of RSA Consulting to keep tabs on proposals working their way through the Florida Legislature.
The above groups deal with ballots, voters registrations and the nitty gritty of election rules, that's only a fraction of what the average voter thinks about while they wait in line at the polls. And they account for only a sliver of overall election spending.
Where does the rest of it go? On the airwaves, of course.
According to AdImpact, more than $76 million has been spent on TV ads in the 2022 Governor race, with another $52 million spent on the U.S. Senate race and millions of dollars more shelled out by congressional and state legislative seats — in total, more than $275 million has been spent on political TV ads in Florida this cycle. That's quite a payday for the state's TV service providers.
Florida Internet & Television is the main advocacy arm for the state's cable TV providers, with members including Breezline, Charter Communications, Comcast, Cox Communications and Mediacom. They're represented by in-house lobbyist Brad Swanson; Travis Blanton and Jon Johnson of Johnson & Blanton; Jorge Chamizo, Charlie Dudley, Cory Guzzo and Melissa Joiner Ramba of Floridian Partners; Wallace McGee of Sunrise Consulting Group; and solo lobbyist James Harris.
There's no equivalent trade group for satellite TV providers, but two of the biggest in the business still have a presence in the Capitol. DirecTV, a subsidiary of AT&T with about 16 million subscribers nationwide, is represented by Marc Reichelderfer of Landmarc Strategies. DISH Network, the No. 2 satellite provider with 13.7 million subscribers, is also represented by Reichelderfer as well as Brian Ballard and Brady Benford of Ballard Partners.
Voters are also inundated with campaign ads and election information online, most of it through social media.
Meta is the parent company of Facebook and Instagram — two of the biggest social media networks in the world. When it needs help in the Legislature, it turns to Dean Cannon, Chris Carmody, Katie Flury, George Levesque, Joseph Salzverg and Robert Stuart of GrayRobinson as well as Sebastian Aleksander of The Aleksander Group.
For those who prefer short-form content, there's always Twitter, which is represented by Nick Iarossi, Ron LaFace, Scott Ross and Chris Schoonover of Capital City Consulting. And for younger voters, TikTok has quickly become the social media platform of choice. It's lobbying roster includes in-housers Eric Ebenstein, Samantha Kersul and Geneve Villacres as well as Warren Husband, James Daughton, Douglas Bell, Leslie Dughi, Allison Liby-Schoonover, Aimee Lyon, Andrew Palmer and Karl Rasmussen of Metz Husband & Daughton.
When the polls close, many voters will watch the results roll in at an Election Night party. And it wouldn't be much of a party without plenty to eat and drink. For food, Publix is the obvious choice. The Florida-based grocer has Thomas Culligan in-house and Matt Bryan, Teye Carmichael and Jeff Hartley of Smith Bryan & Myers on retainer. Unless your Publix has an attached liquor store, you'll need to go elsewhere for the hard stuff — perhaps ABC Fine Wine & Spirits, represented by Scott Dick of SKD Consulting Group.
The best watch parties turn into victory parties, but there aren't any lobbyists, corporations or government agencies that can make that happen. That's on you, so go vote!