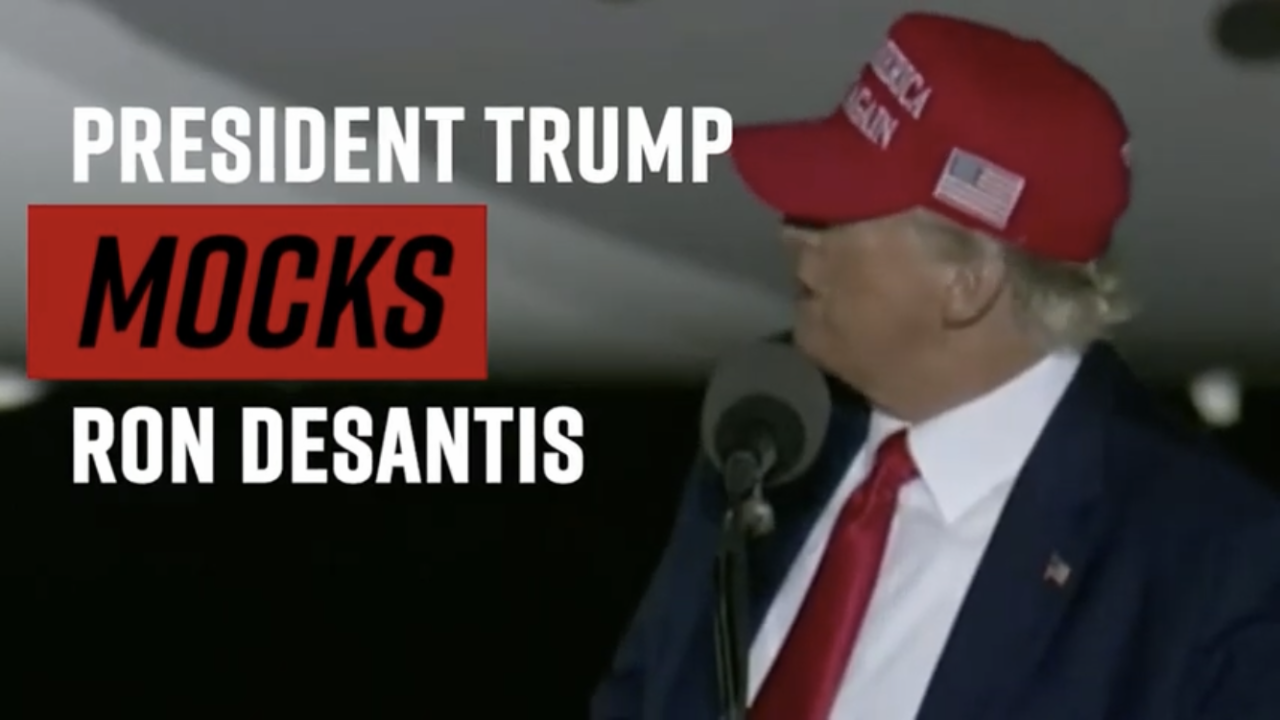 'If Trump doesn't even have Ron's back, why should anyone?'
Democratic gubernatorial candidate Charlie Crist is pushing an ad on the final day of the campaign spotlighting the so-called "rift" between the Governor and Donald Trump.
The 30-second spot examines the former President's recent criticisms of Ron DeSantis, with a spokesperson for the Crist campaign contending the two Republicans "are cut from the same cloth — selfish leaders who only care about themselves, not the people.
"If Ron DeSantis wants to waste his time battling the former President, that's his choice. But if Trump doesn't even have Ron's back, why should anyone?"
The ad incorporates footage from a Trump rally in Pennsylvania, with the former President mocking DeSantis and his 10% showing in a recent poll, calling him "Ron DeSanctimonious."
Trump drew heat from many on the Right for that seeming trial balloon attack, so he ameliorated it in rallies Sunday and Monday to close out pre-election campaigning.
"You're going to re-elect Ron DeSantis as Governor of your state," he said at a rally in Miami in support of U.S. Sen. Marco Rubio, an event DeSantis didn't attend as he campaigned at his own headlining events on the other side of the state.
On Monday, during the same speech where Trump previewed a likely announcement of his 2024 campaign next week at Mar-a-Lago, Trump trotted the poll out again.
Though he didn't have a nickname for DeSantis, he found a way to diminish the Governor nonetheless.
"All right, so it's Trump, 71. Ron DeSantis, 10. That's OK," Trump deadpanned. "Mike Pence, 7. It has to be an incorrect poll, you know why? There's no way (Liz) Cheney gets 4%."
The new ad, according to the Crist campaign, "proves that even Donald Trump is lukewarm on DeSantis at best — emphasizing the need for a leader who will focus on helping Floridians, not fighting personal political wars."
See the spot below.