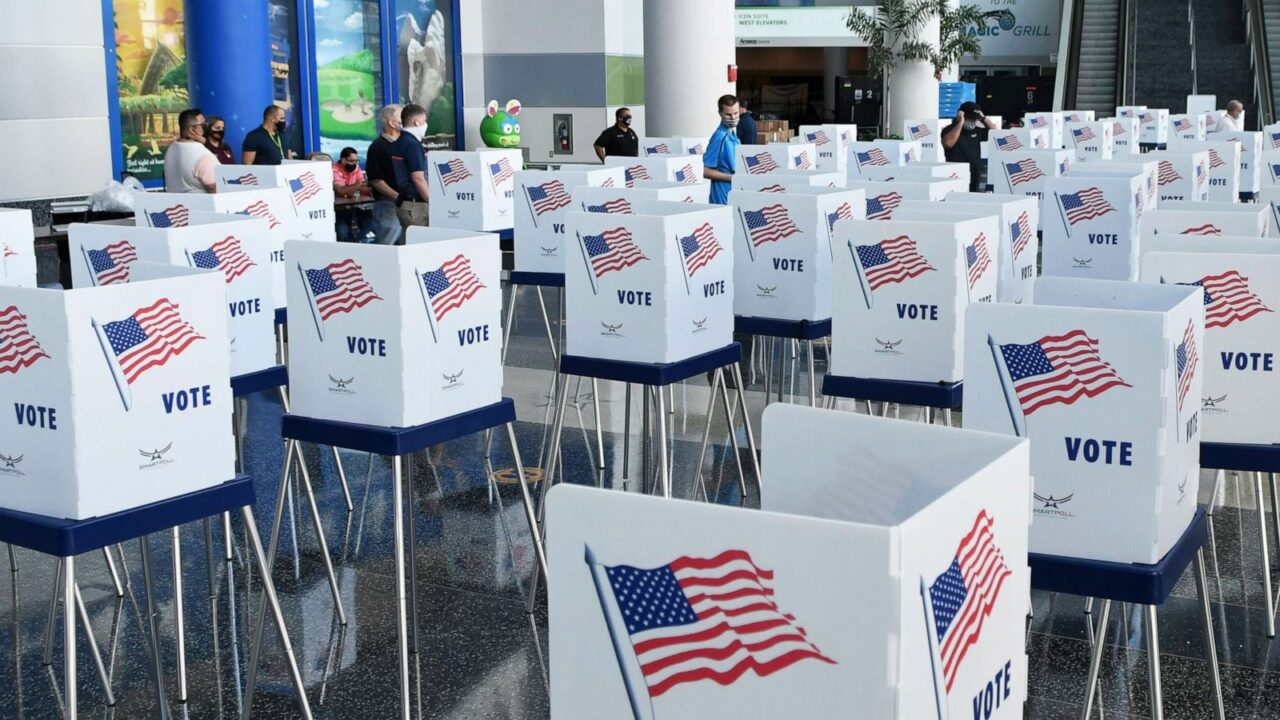 The Secretary of State office says the Justice Department has no right to go inside polling locations.
The U.S. Department of Justice wants federal observers inside South Florida polling places. But Florida Secretary of State Cord Byrd's Office said that would violate the law and disrupt elections.
As a result, Florida's State Department will send its own observers to those counties and ensure federal officials do not disrupt elections taking place today.
Byrd's Office released a response sent to the Department of Justice alluding to letters received in three counties.
"The Florida Department of State received copies of your letters to Miami-Dade and Broward Counties in which you seem to indicate that the Department of Justice will send monitors inside polling places in these counties," reads a letter from Brad McVay, General Counsel to the Florida Department of State. "We also understand you sent a similar letter to Palm Beach County."
The Department of Justice announced it would send election monitors to locations in 24 states. They will go to 64 jurisdictions, including the three South Florida counties mentioned in McVay's letter. Justice officials said they will be there to enforce civil rights provisions of federal law protecting access to voting.
"Monitors will include personnel from the Civil Rights Division and from U.S. Attorneys' Offices. In addition, the division also deploys monitors from the Office of Personnel Management, where authorized by federal court order. Division personnel will also maintain contact with state and local election officials," reads a release from the Justice Department. "The Civil Rights Division's Voting Section enforces the civil provisions of federal statutes that protect the right to vote, including the Voting Rights Act, the Uniformed and Overseas Citizens Absentee Voting Act, the National Voter Registration Act, the Help America Vote Act and the Civil Rights Acts. The division's Disability Rights Section enforces the Americans with Disabilities Act (ADA) to ensure that persons with disabilities have a full and equal opportunity to vote. The division's Criminal Section enforces federal criminal statutes that prohibit voter intimidation and voter suppression based on race, color, national origin or religion."
Notably, early and absentee voting in the counties has shown signs Democrats could perform poorly, which could have electoral consequences in statewide races for U.S. Senate and in two critical U.S. House elections in Miami-Dade County. The race for Governor also will be decided today.
As of 8 a.m. Tuesday morning, 191,428 Republicans had voted in the county compared to 185,645 Democrats and 115,164 other voters, according to Fresh Take Florida's voter tracking database.
At that point, nearly all those votes were cast by mail or through in-person early voting. The lopsided turnout took place despite about 140,000 more Democrats being registered to vote in Miami-Dade County.
In Broward County, some 222,984 registered Democrats already voted compared to 109,180 Republicans and 85,924 other voters. In Palm Beach County, 163,437 Democrats, 119,018 Republicans and 77,578 others had voted.
McVay noted Florida law prohibits such observation by Department of Justice officials.
He cited a statute on the conduction of elections that states: "No person may enter any polling room or polling place where the polling place is also a polling room, or any early voting area during voting hours except the following: 1. Official poll watchers; 2. Inspectors; 3. Election clerks; 4. The supervisor of elections or his or her deputy; 5. Persons there to vote, persons in the care of a voter, or persons caring for such voter; 6. Law enforcement officers or emergency service personnel there with permission of the clerk or a majority of the inspectors; or 7. A person, whether or not a registered voter, who is assisting with or participating in a simulated election for minors, as approved by the supervisor of elections."
By McVay's reading of the statute, those categories do not cover any plans from the Department of Justice.
"Department of Justice personnel are not included on the list. Even if they could qualify as 'law enforcement' under section 102.031(3)(a)6 of the Florida Statutes, absent some evidence concerning the need for federal intrusion, or some federal statute that preempts Florida law, the presence of federal law enforcement inside polling places would be counterproductive and could potentially undermine confidence in the election," McVay said.
"Indeed, your letters do not detail the need for federal monitors in these counties. None of the counties are currently subject to any election-related federal consent decrees. None of the counties have been accused of violating the rights of language or racial minorities or of the elderly or disabled."
Section 5 of the Voting Rights Act at one point required preclearance by the Justice Department on elements of election administration in jurisdictions with a history of civil rights violations. That includes five Florida counties, but none of the three counties cited in McVay's letter fall on the list. Regardless, the Supreme Court invalidated that part of the Voting Rights Act in 2013.
McVay said the administration is seeking to justify its actions relying on federal election statutes but none of those cited in documents sent to elections officials identify any specific statutory authorization. "When asked for specific authorization during our phone call this evening, you did not provide any," McVay writes.
Letter From Department of State General Counsel Brad Mcvay by Jacob Ogles on Scribd