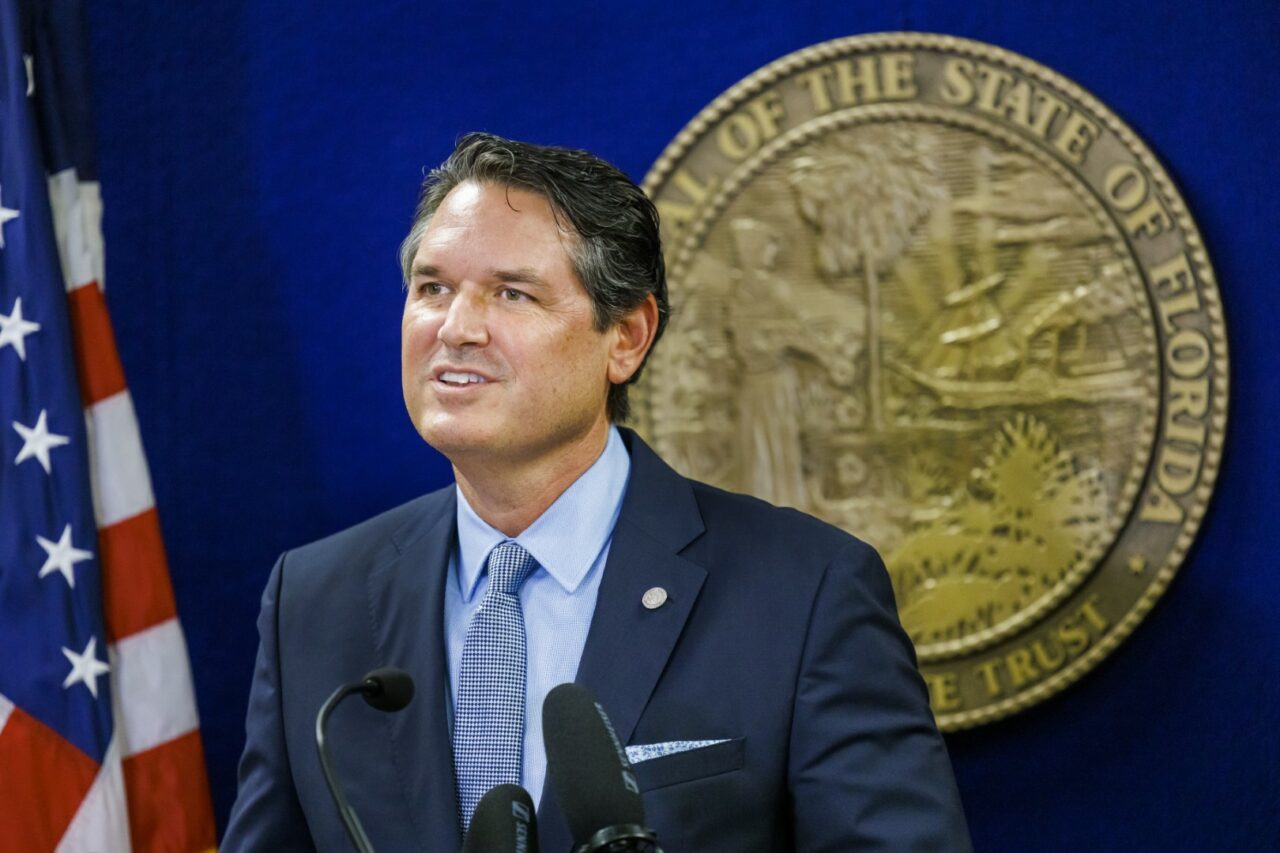 Byrd said the DOJ monitors wanted inside polling places, which he argued violates state law.
Secretary of State Cord Byrd is now speaking out after Department of Justice officials said they planned to send election monitors to three South Florida counties.
Federal authorities have monitored state election activities in the past, including sending monitors to six counties in 2020. But Secretary of State Cord Byrd insisted on Tuesday that the agency wanted to send monitors inside polling places — a practice he said was not allowed under state law.
"This was a new ask," Byrd said at a Tallahassee press conference. "They couldn't provide any reason to be there."
The Department of Justice did not immediately reply to Florida Politics' request for comment.
The DOJ on Monday said it was sending monitors to 24 states, including Florida, to ensure that federal laws, including the National Voting Rights Act. In a release the department said it "enforces the federal voting rights laws that protect the rights of all citizens to access the ballot."
The DOJ gave advance notice to three counties — Broward, Miami-Dade and Palm Beach — that it was sending monitors. The Florida Department of State responded by having Brad McVay, the General Counsel for the department, send a letter to the federal agency by noting that Florida law limits who is allowed in polling places on Election Day.
That McVay letter pointed out that none of the counties chosen are under any consent agreements with federal authorities and there have been no allegations of discrimination against minority voters in the counties.
McVay's letter, which apparently came after a phone call between state and federal officials, said that the Department of State would send its own monitors to make sure there "is no interference with the voting process."
Byrd said state officials were not going to be "confrontational" but said "we expect they respect federal law. They can certainly be outside the polling place."
Democrats, including President Joe Biden, have been critical of some of the laws that have been passed by various states, including Florida since the 2020 election. Florida has put in place new restrictions on ballot collection and drop boxes and organizations that register voters.
Those laws have drawn legal challenges and initially a federal judge ruled against the state. A federal appeals court, however, blocked an injunction proposed for Florida and the case is still pending.